Euan's Guide, supported by Motability Operations, has launched a new access survey to give disabled people and their families the chance to share their experiences, insights and feedback on how accessible Britain is.
We spoke with the founder of the award-winning disabled access charity, Euan MacDonald, to find out more about the person behind the website where disabled people and their families can find and share reviews on the accessibility of venues around Britain.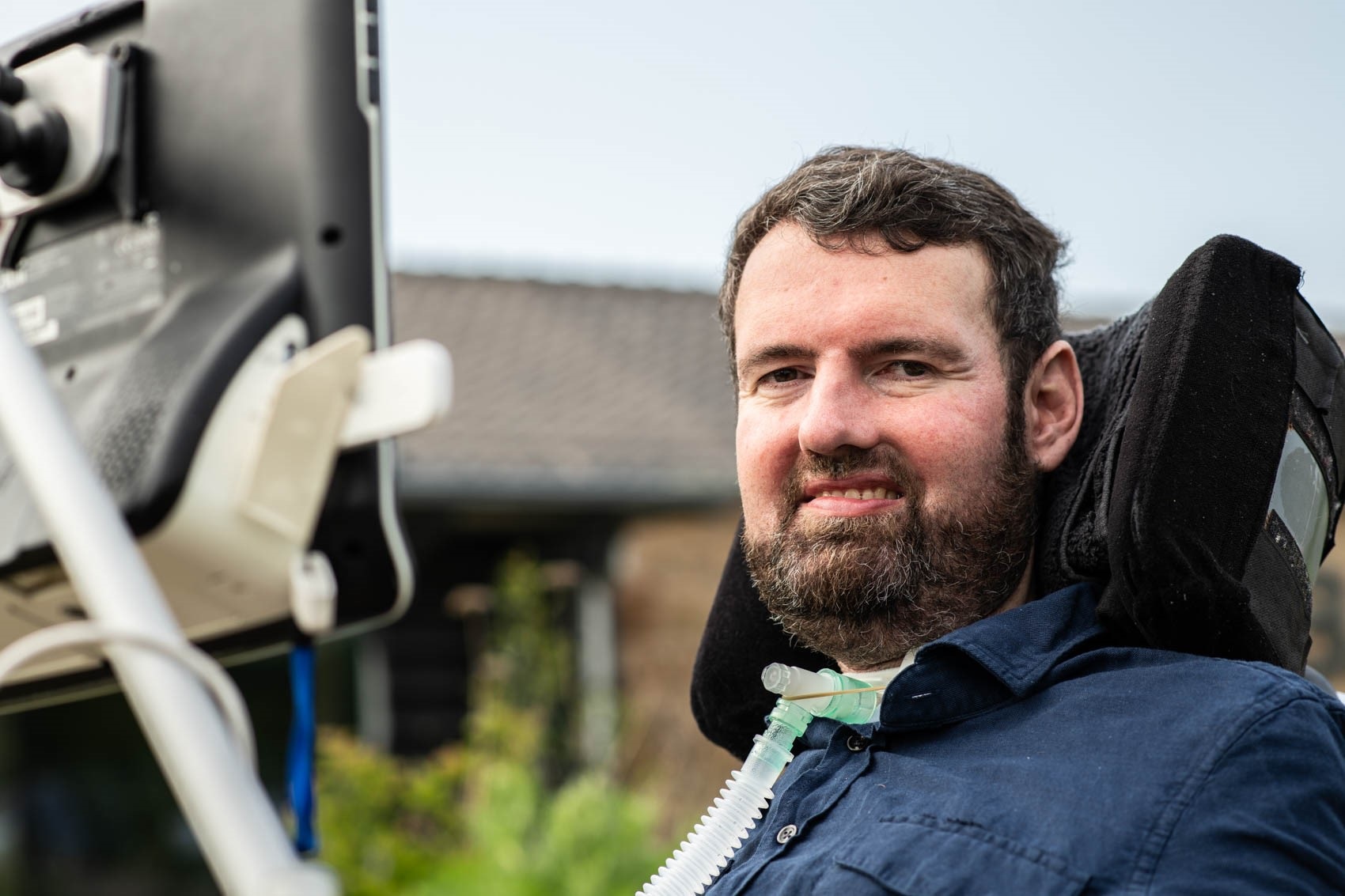 What made you start Euan's Guide and how has it grown over the years?
Euan's Guide was developed out of my personal experience of not being able to go somewhere in the spur of the moment. As my access requirements changed, I found there was a lack of disabled access information. My family and I would spend hours researching accessibility before visiting somewhere new. We found other disabled people were experiencing the same challenges too. Euan's Guide was created to solve the problem and simplify the process.
Fast forward eight years and Euan's Guide is now an award-winning disabled access charity. The website shares thousands of experiences and is a go-to tool for many disabled people.
But we do so much more than the website. This includes making tens of thousands of accessible toilets safer using our Red Cord Cards and we also run the Euan's Guide Access Survey, the UK's largest and longest-running survey of its kind. We're delighted to have Motability Operations supporting the Access Survey for the first time this year.
---
Take part in the Euan's Guide Access Survey here and share your access experiences.
---
We now have thousands of people that use Euan's Guide every month to both find disabled access information and share their own experiences. We often get told by our users that just one review from someone with similar access requirements can give someone else enough confidence to visit somewhere new.
Why is accessibility important to you?
If something is accessible, it gives me the opportunity to do the same things as everyone else. It means that I can be independent.
Accessibility is essential as it determines whether people can get to or get into a venue, how they get around and do the activities they want to do there. It often starts before leaving the house at the planning stage. This is probably best illustrated by a real-life example. I'm a rugby fan and buy tickets myself. When I get to the stadium, I want to be able to park nearby, access the entrance and follow clear navigation to my seats. I want to be able to see the action on the pitch, get to the loo and order drinks at half-time. Often the most important thing is to have well-trained staff who are able to assist and give you a warm welcome. Good accessibility means that I can support my team like everyone else.
How do you feel accessibility has progressed since you started Euan's Guide?
Since the Euan's Guide website launched in 2013, I think awareness around disabled access has grown but there's a lot more to do. We're getting more people sharing their experiences when visiting places and more people looking for access information when planning days out.
Venues are also tweaking their accessibility based on reviews, and these reviews from our users can lead to real-world changes. This means more people are talking about accessibility and more people know what good disabled access looks like. Euan's Guide works with venues and festivals to encourage them to make change through the feedback they receive on the website through reviews.
We're also keen to raise awareness about the importance of accessible loos and making accessible toilets safer. We've distributed over 85,000 Euan's Guide Red Cord Cards to encourage people to keep the emergency red cord untangled and hanging freely to the floor. There have also been more Changing Places toilets installed which is fantastic news, but there is still lots of work to be done to improve accessible toilets across the country.
The Euan's Guide Access Survey has allowed us to establish what the disabled access landscape is like in the UK, to discover whether it is getting better or worse annually. Previous surveys have shown us that 93 per cent of respondents try to find disabled access information about somewhere before visiting for the first time and that 83 per cent are more likely to visit somewhere new if they can find access information about the venue beforehand.
80 per cent of people also told us that they are likely to share their experiences of disabled access with others and that 77 per cent find information to be misleading on a venue's website.
If you'd asked me before the start of the pandemic, I would have cautiously told you that I thought disabled access was getting a bit better.
How do you feel that accessibility has changed as a result of the pandemic?
Many of our users have been shielding for most of the last 18 months and tell us that they are nervous about going out again now that restrictions have eased.
We ran a Covid survey last year to find out people's concerns about visiting venues and to hear how venues could make them feel safer. Disabled people told us they were concerned about the lack of social distancing, mask-wearing and sanitising stations – with the latter often being inaccessible or not an adequate height. People generally felt accessibility was getting worse, citing one-way systems that were difficult to navigate and limited access to accessible toilets when out and about.
It is not all bad though, virtual activities have been a hit with some of our users, particularly with working or studying from home and access to online events. This has meant disabled people can experience things they hadn't before. Here in Edinburgh, I was pleased to hear about the Edinburgh International Book Festival's hybrid event where people could watch events live or on-demand from their own homes, with BSL and Captioning. It was also popular with our volunteers who are based in more rural locations and there was a Pay What You Can model, which made it accessible to more people.
We're still finding out how accessibility has been impacted by the pandemic. This year's Euan's Guide Access Survey supported by Motability Operations is now live and we're asking anyone who has ever had to consider disabled access to share their opinions on accessibility in 2021.
The survey focuses on whether disabled access is better or worse in the post-lockdown world and we hope respondents will tell us about their experiences of disabled access since the start of the pandemic. It is more crucial than ever that people take part this year to discover how accessibility has changed.
How important is it to you to have access to your own car or transport option?
It's really important for me to have access to my own car that is suitable for my access requirements. I use my car for both everyday essentials such as meeting the team in the office and picking my kids up from school. I also use it for travelling further afield for holidays, concerts and sports matches. It also means that I can be spontaneous and not always have to plan in advance.
How has the accessibility of public transport evolved since the beginning of Euan's Guide?
I'm the wrong person to ask! I would like to use public transport more but my access requirements mean that I use my car for most of my journeys.
However, we do get regular reviews of public transport hubs on Euan's Guide whether that's train stations, bus stations, ferry terminals, airports and more! While most of the reviews will comment on infrastructure including buildings and the loos they also talk about the staff and we tend to find that staff at transport hubs can make or break a journey.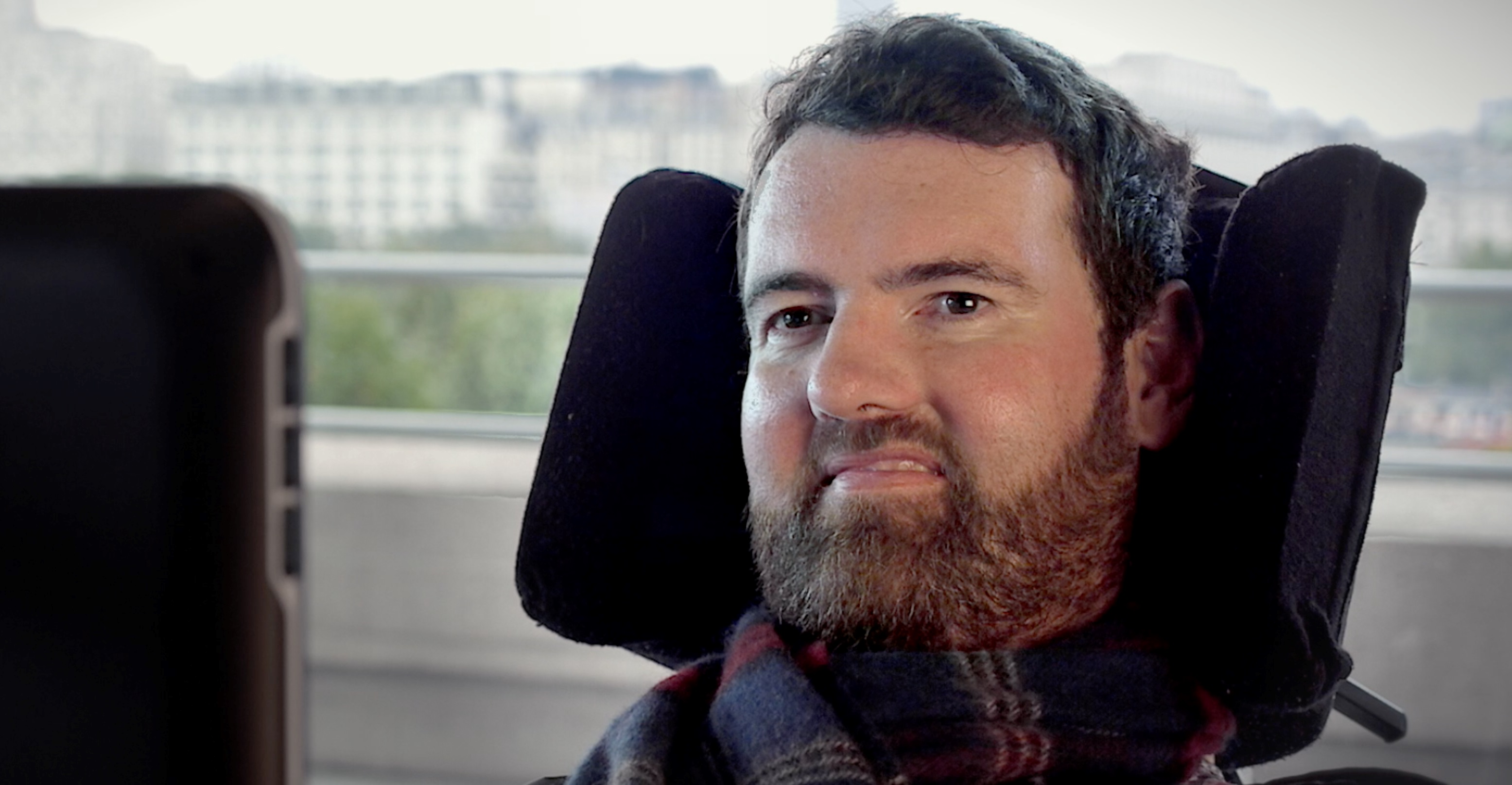 What does everyday freedom mean to you and how do you achieve everyday freedom in your own life?
Everyday freedom means going to a public place, whether that be a pub, an attraction or a sports game, without any barriers. I hope Euan's Guide can help other disabled people to remove barriers.
So, how do you go about planning a day out?
I start by planning a day out just like anyone else. I decide what I want to do, where I want to go and who I want to go with.
I then try to find out information on accessibility and Euan's Guide is my first port of call! I want to know what it is like to get there and what the parking is like. It's also good to know how easy it is to get from the car to the front door, how I get into the venue and what it is like to move around once inside.
Toilets are a really important part of planning any day out and it's essential to know if there is a good accessible loo before visiting somewhere new.
What do you find is the most common issue/challenge for venues when creating accessible destinations?
Venues not knowing what to do and where to start. We often remind venues that disabled visitors want a big smile and want to be welcomed like everyone else. A lot of venues feel that they have to do accessibility in a rush.  But they shouldn't try to do it all at once, they should instead take small steps. Talking to local disabled people and working together will make the experience much better for everyone.
What is your most memorable day out since lockdown restrictions eased?
Taking a pal out for birthday cocktails to the rooftop bar at the new Johnnie Walker Princes Street in Edinburgh. I'm a massive whisky fan and some of my colleagues have been working in conjunction with Diageo to ensure that everything from the tasting tour to the whisky bar at the venue is as accessible and inclusive as it can be. So, it was also great to experience it in-person after hearing all about the developments over the past couple of years. It was my first social indoor visit since the pandemic started and I will definitely be going back!
What is your local rugby team and why do you love the sport?
I support my local teams, Watsonians and Edinburgh Rugby and go to watch them regularly. I played rugby myself for 16 years and loved every minute of the challenge and meeting the people I met.
To take part in the Euan's Guide Access Survey click here.
Related Articles
Finding joy in post-lockdown journeys
Sarah's story: "My WAV has made it possible for me to have a full life"