It's the time of year when many of us resolve to take up a hobby or learn a new skill. There are many hobbies you can do using your car, scooter or Wheelchair Accessible Vehicle. The Motability Scheme opens up a whole world of possibilities with opportunities go wherever your hobby takes you; fishing at a lake, browsing art at a craft fair, or even to university to earn a PhD as one Scheme customer did.
And if you ever thought that extreme sports were inaccessible for people with disabilities, think again! There are some surprising activities that have been recently been made more accessible — even surfing. If you've ever fancied the freedom of the air, you could even take up hang gliding. Some schools offers tandem tuition using aerotow to give wheelchair users the full flight experience.
It is worth trying to find something that will get you out the house, says consultant clinical psychologist Dr Sally Austen: "Hobbies can be psychologically beneficial, especially where they facilitate social contact. Isolation — for many a cause of loneliness and sadness — is also a contributing factor in many mental health conditions.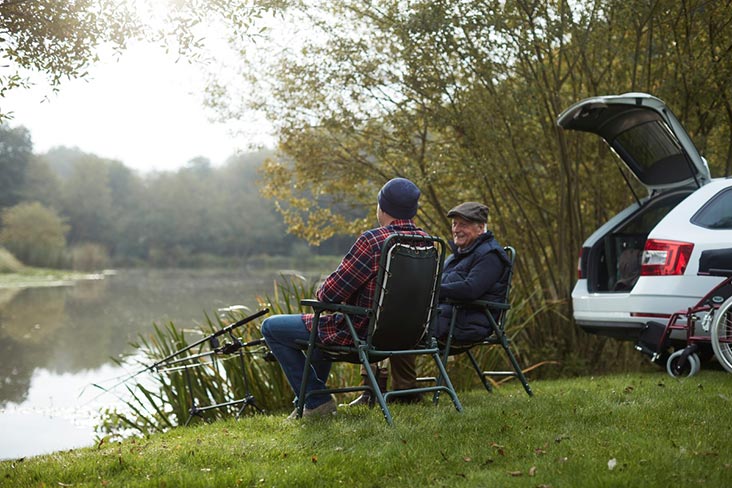 "Hobbies can provide much needed structure in our lives. The routines and rituals associated with hobbies aid contentment. The process of learning something new at whatever age and at whatever level is good for our brain function."
Learning a new sport can be a great way to get fit and WheelPower, the national charity for wheelchair sport, offers a full range of sports and activities available to people with disabilities. There are also fitness classes aimed directly at wheelchair users such as chairobics, which is now offered at many day centres.
If you aren't keen on physical activities or sport, you can still use your vehicle to get out and learn a new skill or gain a qualification. As well as the enjoyment from learning, this can boost your self confidence and sense of independence. For example, Pauline used her car from the Scheme to get a PhD in German, attending college two or three times a week for four years: "When I'm driving, it's the one time in the world when no one knows that I'm disabled. Because for all intents and purposes I look normal behind the wheel of a car. It's a very enabling thing to be able to drive. It's given me a new lease of life," she said.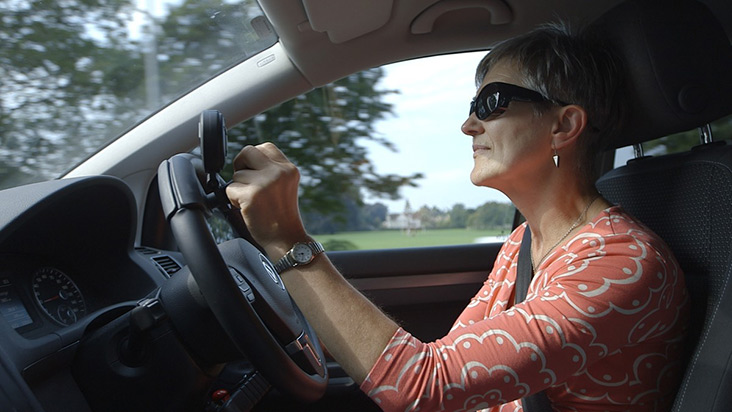 Another customer explained how she enjoys cross stitching and uses her Scheme vehicle to get to craft fairs and buy equipment. John told us he uses his car to go fishing. "It's my sanctuary. If I want to get away from everything, I go for a day's fishing. I forget about my MS. I forget about everything else. I just enjoy what I'm doing. Get into my car, stuff in the back, disappear, and then the whole world is then gone."
Customer Sandra said that, for her, just getting out and about in her car was immensely enjoyable and gave her a lot of pleasure. "I just love driving! I'm constantly out. I'm very rarely home," she said.
Using the Scheme to take up a new hobby is a way of doing something that's just for you. It gives you a focus, a purpose, and that in turn can be very good for your health. However, it's important to find something you enjoy rather than something you feel you should do. When we do something for fun, even if it is improving us in some way, we're much more likely to stick with it and get more out of it. So spend some time thinking about what you might enjoy and let your imagination run free — often the planning is as much a part of the fun as the actual doing.
Read More Articles Like This:
7 free accessible things to do in the UK
The best accessible ways to get fit this new year
A guide to cycling with a disability