Shona is a Scheme customer who has been learning to drive her Wheelchair Accessible Vehicle (WAV). In this article, she discusses her experience of passing her driving theory and practical tests after lessons with a disability-confident driving instructor.
---
It's been just over a year since I first started my driving journey with the Motability Scheme. I've shared how I learnt about the Motability Scheme, my hopes and expectations, and in my last article I discussed my experience of having a driving assessment and choosing a vehicle. It was all building up to where I am today, having just passed my driving test after 3 months of lessons. Let's go back a little bit first though, because so much has happened to get me to where I am.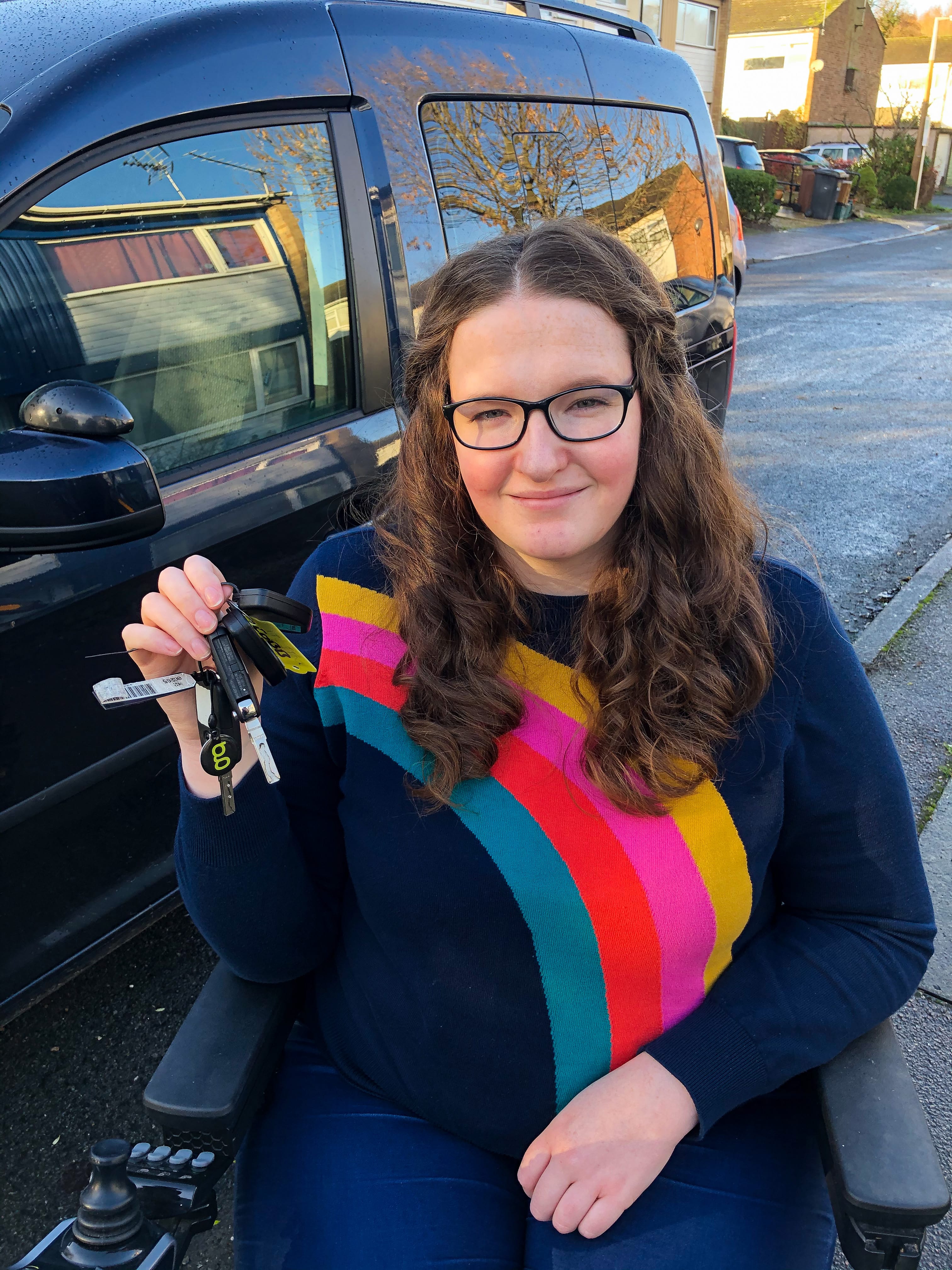 After having a driving assessment and choosing my vehicle (a wheelchair accessible VW Caddy with an internal transfer), the next step was to book and pass my theory test. Having heart surgery in June of this year delayed the whole process for me slightly, but I took my theory test at the end of July and I'm very happy to say I passed first time! For anyone with their test coming up, I used various apps to revise, as well as using flashcards for things like road signs. It feels like a lot of information when you first start reading, but it soon starts to click into place. I would start revising a few weeks before your test date, after that it's just about staying calm on the day!
It was a couple of days after my theory test that I had my first actual driving lesson. The Motability Scheme found me a driving instructor with BSM (the British School of Motoring), and Motability the charity were able to grant me 40 hours of lessons. My instructor had a lot of experience teaching disabled people, and particularly with teaching hand controls. From my first lesson I felt at ease and confident! I've loved driving ever since my driving assessment, so I was just itching to get on the road by this point.
Since I've never driven before, adjusting to hand controls was no problem for me, as I've never driven with traditional pedals. I thought the multitasking might be challenging, and whilst at first it was tricky driving whilst also trying to do things like use my indicators, I soon picked it up. The hours honestly flew by and soon enough it was time to take my practical driving test.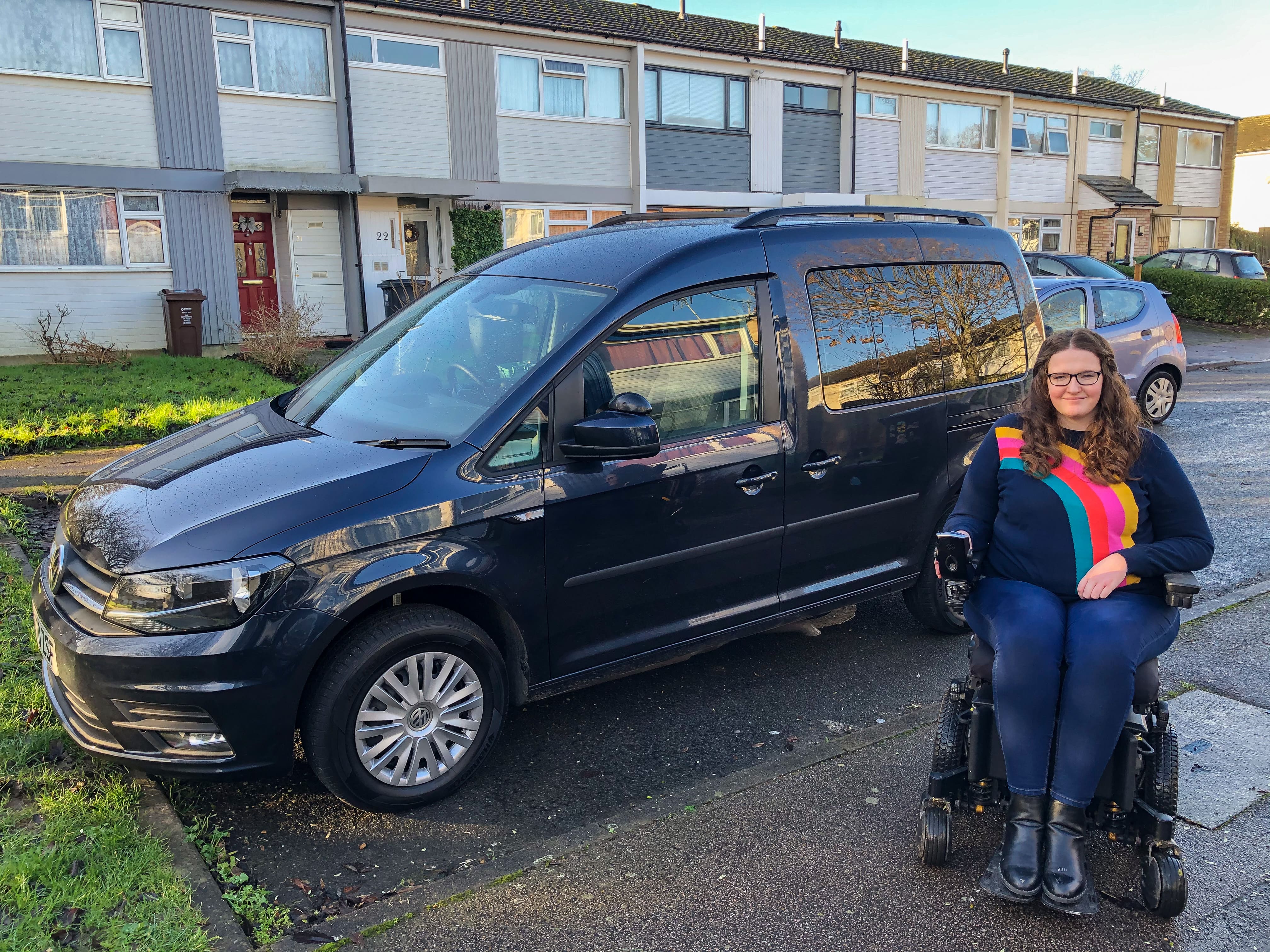 I had a lesson beforehand to practice all the manoeuvres one more time, but by that point I really did feel confident and ready to take the test. I think a lot of it is a mental thing, you have to try and shake off the nerves on the day and trust that your instructor knows and believes that you are ready. The test itself went by so quickly, as I was used to taking 2-hour lessons, so 40 minutes felt like no time at all. Anyone who has passed their test knows there is no relief like hearing those words at the end: "You've passed!".
Driving has felt like such a far-off dream to me for years now, so I can't quite believe that I'm sitting here now with my car outside, with the ability to drive anywhere I want. The Motability Scheme have made the whole process so easy, from choosing a car to learning to drive. Without them, driving simply wouldn't be possible for me.
I've already been out for my first independent drive, and the joy I felt was immense. It might not sound like the most exciting journey in the world, but driving myself to a supermarket felt like the most exciting journey in the world. I cannot wait to see where Matilda, my car, and I go next!
Related articles
Back on the road after 11 months
10 things to help you decide if the Motability Scheme is right for you