It's that time of year again! Yes, the May bank holidays are just around the corner and for a lot of people that means a lovely weekend away and a long drive to get there and back. However, as tedious as a long car journey can be sometimes, nothing will dampen the holiday feeling like breaking down! So here are some tips to make sure your car is prepared for a long journey.
What is a long journey?
If you usually only drive 10–15 miles a week, then anything over 30 miles is going to feel like a long way. But when you're planning for a longer distance, it's safe to plan ahead for anything over 40 miles. In some cases, a trip of 80 to 200+ miles is common on the bank holiday weekend and those kinds of trips really need to be planned carefully.
It is important to do these checks at least the day before you go away so you have time to get anything fixed. Checking just before you leave is not ideal, although a final quick check is always a good idea.
1. Coolant level
Your engine is cooled by liquid and it needs the right amount in the system for it to work. Over time, the level can drop, but you can check this in the header tank. If you're not sure where this is in your car, check your owner's manual as it varies in different vehicles. You should be able to see the liquid level against the marks on the side that say 'Min' and 'Max'. If it's a little low then it can be topped up with tap water. You may need to ask a neighbour or friend to help if it's a big car. You should be able to see the liquid level against the marks on the side that say 'Min' and 'Max'. If it's a little low then it can be topped up with tap water.
It is critical you do this when the engine is cold! Do not remove the header tank lid if the engine is hot—it may shoot boiling water all over you. And do not open the radiator cap at the front, as it can lead to air locks which could stall your car on the road.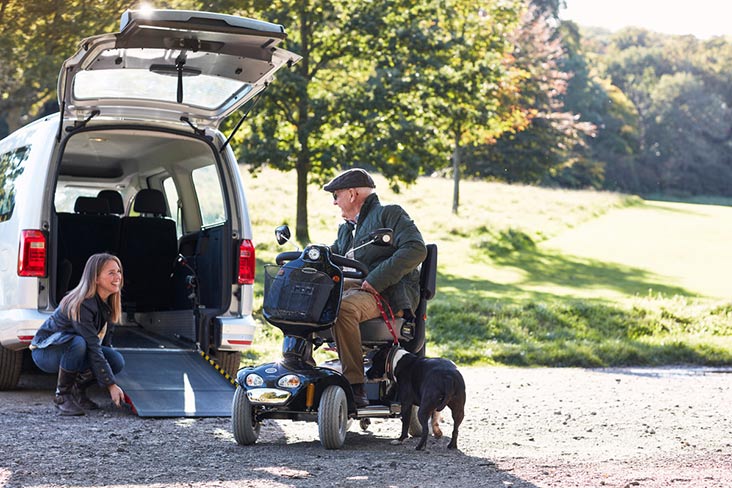 Checking the coolant level in your car is vital before a long journey
2. Oil level
This is a very important one, as without sufficient oil the engine could get permanently damaged. Once again, check the manual and locate the dip stick. Making sure the car is level and the engine is cold, the technique is simple; pull out the dip stick, wipe it clean with some kitchen roll, and then push all the way back in. Leave for a few seconds and then pull it out and lay it on the kitchen roll.
You will see two or three marks on the stick: a minimum line, a maximum line and possibly a marked area towards the bottom. You should have over three-quarters or as near towards the maximum line as possible. Ideally, it should not be black in colour, but instead a clear, brownish colour.
3. Screen wash
This may not seem very important, but getting some liquid from the back of a lorry splashed on your windscreen can obscure your vision and potentially cause an accident. Check your car manual for the location of the screen wash tank and top it up. You can buy pre-mixed screen wash but water will do if you're tight on time.
4. Tyres
There are 3 things to check when looking at your tyres. The first is the condition: look for cracks and uneven wear (smooth sections on one side of the tyre).
The next thing to check is the tread: legally, tyres need to be replaced when the tread depth falls to 1.6mm on 75% of the contact surface. However Kwik Fit will replace tyres on Motability Scheme cars when the depth falls to 2.0mm. You can buy tread checkers but a 20p coin makes a great hack. Place the coin in the groves and if the outer band of the coin is obscured then the tyres are good to go.
The final thing to do is look at your owner's manual and check the tyres pressures. There may be different numbers for loaded and unloaded so think about how much weight you have to take with passengers, luggage, and any mobility aids or equipment. Then pop to the local petrol station and use the machine to get the right amount of air.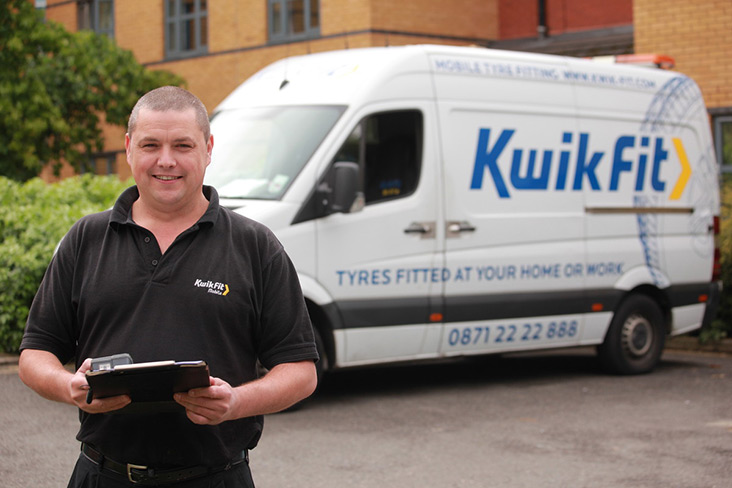 Tyre replacement is included as part of the Motability Scheme lease
5. Servicing
Servicing and tyres are included in your Motability Scheme lease. If you know you have a long journey, it is worth checking when your next service is due and trying to book it in before you leave. The same goes for tyres; check them two weeks before and get some new tyres fitted if needed so you can travel with confidence. But remember to still check pressures and condition the day before you leave just in case.
Prepare for anything
The weather may be good and you may have done the journey many times, but never assume things will go without a hitch! Always take some extra water and food as well as a blanket or two. These things do not take up much space and can really help in a long traffic jam or if you have to be outside of the car for any period of time during an incident. Check your car just before you leave in case anything happened overnight that you didn't notice. It's also advisable to take as many breaks as you and your passengers feel like you need during the journey—safety and comfort are the most important things to think about!
---
Sign up to the Motability Scheme newsletter for more useful tips for driving
---
Find out more about the Motability Scheme
If you would like to lease a car through the Motability Scheme, use our eligibility checker to find out if you can join or request a free information pack for more information. If you're already a customer, don't forget that insurance cover and breakdown assistance is available to you anywhere in the UK as part of your lease, so even in the unlikely event that you do encounter some problems on the road, you'll be taken care of!
Related articles
Top wheelchair and scooter friends towns across the UK
Planning a road trip this summer?