Even with the development of SUVs, estate cars continue to have many plus points – the main advantage being that they often blend the cargo capacity of a small van with the comfort of a hatchback or saloon car.
For instance, an estate car's rear seats tend to fold flat or at least nearly flat. This creates an extensive load area, making it perfect for transporting different items such as mobility aids and long equipment that might not fit in other types of cars. To help with this, estates are also lower to the ground than SUVs. This means you don't need to lift heavy items as high to get them into the car's storage areas and it can be easier to get in and out of them.
Estate cars usually provide a better drive than bulkier SUVs, too. Behind the wheel, they feel very similar to saloon cars, and you don't usually pay much more out at the pumps either.
Cars available on the Motability Scheme
If an estate car seems like a good choice for you, there are various models available on the Motability Scheme to suit your needs: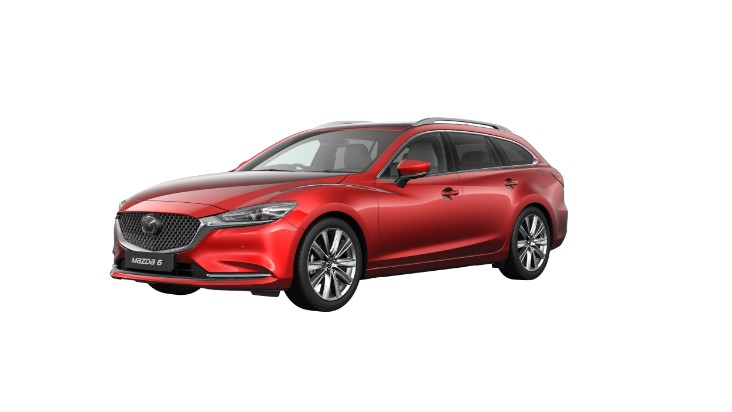 The Mazda 6 Tourer is an estate car with lots of room and it doesn't cost much to run. It uses the company's 'SkyActiv' philosophy, which concentrates on low CO2 emissions and fuel efficiency. The petrol variant is the model available on the Motability Scheme and this comes with a six-speed manual gearbox.
Even though it is a big car, Mazda's 6 Tourer doesn't feel cumbersome to drive. It provides a supportive driving position with superb all-around visibility. Furthermore, the estate car's body control is good and the ride is very comfortable.
There is more headroom for rear seat passengers in the Mazda 6 Tourer than the Mazda 6 saloon, and the car's decent legroom and knee room means there is ample space for a trio of adults in the back. As for the load area, you get 522-litres of cargo space, which expands to 1664-litres if you fold the rear seats down.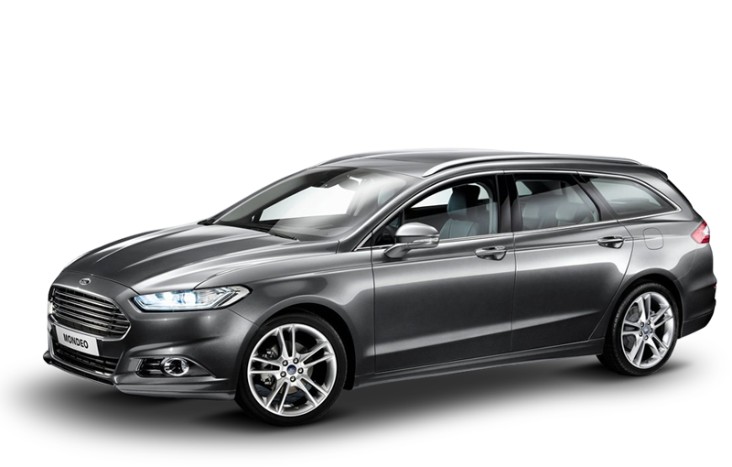 The Mondeo estate is certainly a large car, yet it doesn't feel heavy to steer. In fact, it feels on the same level as its hatchback and saloon siblings. This model has been around for years, so there is a decent line-up of petrol and diesel engines available. You can also select manual or automatic gearboxes, depending on the model you go for.
The car has enough space to seat up to five adults comfortably and, at 500-litres, the boot has more than enough room for everyone's luggage. Without back seat passengers, the Mondeo estate's rear seats can be folded down, extending the square-shaped load area to 1605-litres.
The Insignia Sports Tourer is a large, attractive estate car with nimble handling and a comfortable ride. The Vauxhall comes with a good choice of diesel and petrol engines, all giving good fuel economy and performance. You can choose a manual gearbox, but there is also the choice of an eight-speed automatic transmission. The flagship versions of the Insignia estate are also available with four-wheel drive.
Five occupants will easily fit into the Vauxhall Insignia Sport Tourer and it has a vast 560-litres load area idea for storing equipment. Fold the rear seats and boot space balloons to 1665-litres. With this feature, it's an incredibly practical estate car.
Choose the right estate for you
These are just three of the estate cars offered on the Motability Scheme – you can see the full line-up of estates available by checking out our car search tool. If you are already a customer, you can find out more about the process of getting your next car and see a month-by-month breakdown of the process leading up to the day of collection.
Related articles
What kind of seats should you look for in a car?
Everything you need to know about crossover cars
4x4s and all-wheel drive cars: Are they right for you?