Privacy glass is the term for car windows that have been tinted during the manufacturing process or later using an aftermarket product. Car privacy glass is usually applied to the rear windows.
Car privacy glass is a popular addition to many people's vehicles. Some Motability Scheme customers opt to have privacy glass in the back windows of their car to make passengers feel more comfortable, as it reduced the ability of people outside to see into the vehicle.
At the other end of the scale, tinted windows are favoured by people looking to minimise attention to themselves – for example, celebrities and the Royal Family. One thing is for sure, privacy glass is becoming more common on new cars these days. So, what is privacy glass in a car and is it right for you?
What is privacy glass on a car?
Privacy glass is used for darkened or tinted car windows. Privacy glass can be tinted during the manufacturing process and has many potential benefits. If the front windscreen and front passenger windows are tinted, they must let in 70% of light, in line with the Visible Light Transmission (VLT) law.
Different types of tinted windows
Factory-tinted glass contains dyes and pigments that are mixed into the glass itself during manufacturing. Aftermarket window tint is a film applied to the window.
The pros and cons of car privacy glass
Privacy glass on cars has various benefits – the main one being privacy! Tinted windows reduce visibility inside a car, helping passengers feel comfortable if they need care during journeys for example. Many Wheelchair Accessible Vehicles (WAVs) come with privacy glass as standard, so it is worth checking and comparing this before making a choice.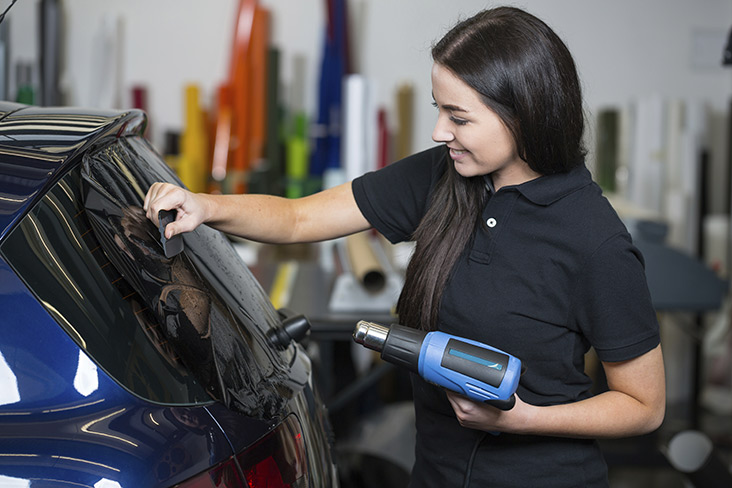 Tinted windows can be helpful for some Motability Scheme customers who are looking for additional privacy for passengers
Other benefits include added security, as potential thieves have a restricted view inside the car. Tinted windows also reduce glare from the sun, helping to keep a car's interior cooler during the summer. Finally, many motorists choose privacy glass simply because it can transform the look of a car, making it look more expensive than it is.
However, there can be extra costs involved when ordering tinted windows. Some people may also feel that they can't see out of tinted windows as well, and this reduced visibility can cause issues when parking (especially at night). That said, with parking sensors on modern cars, this is not such a big problem. Unfortunately, aftermarket window tinting may not age well either – because the film can, fade, peel or bubble, especially if it is not applied correctly.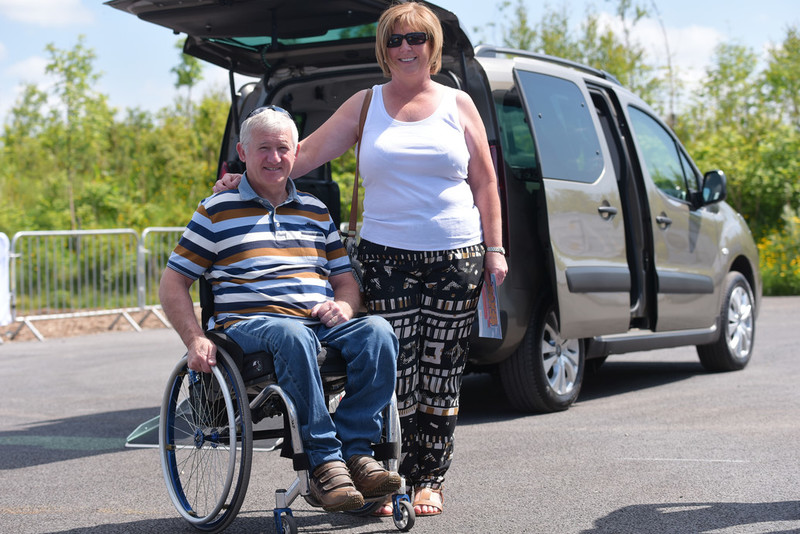 Many Wheelchair Accessible Vehicles come with privacy glass
VAT exemptions
If you lease your car through the Motability Scheme, most WAVs come with a certain level of tint as standard or you can have it added as an adaptation. In this case, there will be no VAT on the cost. If you are adding privacy glass to a privately owned vehicle, in some cases, privacy glass will be VAT exempt. This occurs if the requirement is related directly to a disability need. There is a self-certification form to fill out to apply for this or you can call the VAT Disabled Reliefs Helpline on 0300 1231073. Your dealer will simply "zero" rate the tinted windows as an optional extra.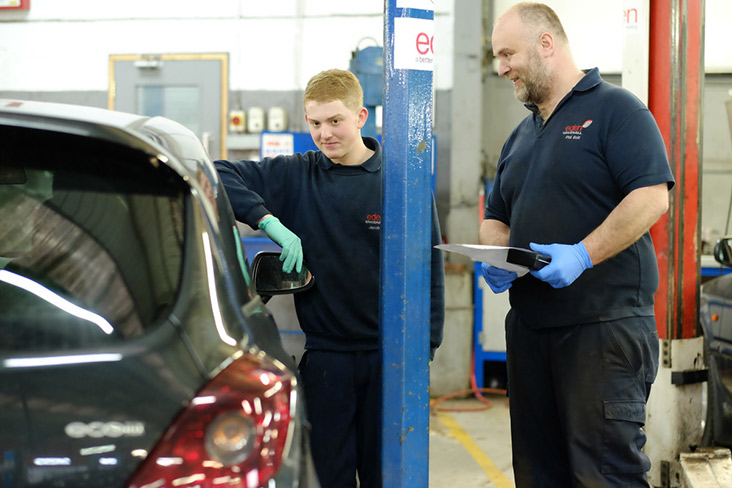 In some cases, the cost of installing privacy glass will be exempt from VAT
If the glass itself is tinted
As with normal glass, privacy glass can be repaired under the Autoglass cover that comes included with the Motability Scheme. Repairs are covered, but as with any window replacement, full glass replacements do carry an excess of £50. There will be no additional cost to the customer for tinted glass repair or replacement, and the glass used will be like-for-like privacy glass.
If there is a tinted film in place over the standard glass 
If the film is damaged or needs to be removed to complete a glass repair, or if the glass is replaced altogether, you will need to pay for a new film to be added to the glass. 
Is privacy glass for me?
It is really important to think about the pros and cons of tinted windows for everyone that has access to the vehicle. Having privacy glass for the full three years of your lease period (or five years for WAVs) is a commitment and while it may seem very sensible on a summer's day, the difficulty you could face in parking a car on dark winter evenings could change your mind.
That said, car privacy glass offers a discreet and more relaxed way to travel and it helps with keeping the car cool, as well as offering some added security. You should consider the potential costs and exemptions, however, and be aware that some WAVs need to have the tinted film fitted rather than factory glass, which can have cost implications aside from just paying for the tint. It is also worth thinking about the parking aids the car has, because these may offset any loss of visibility. However, you should never rely on just sensors or cameras when parking.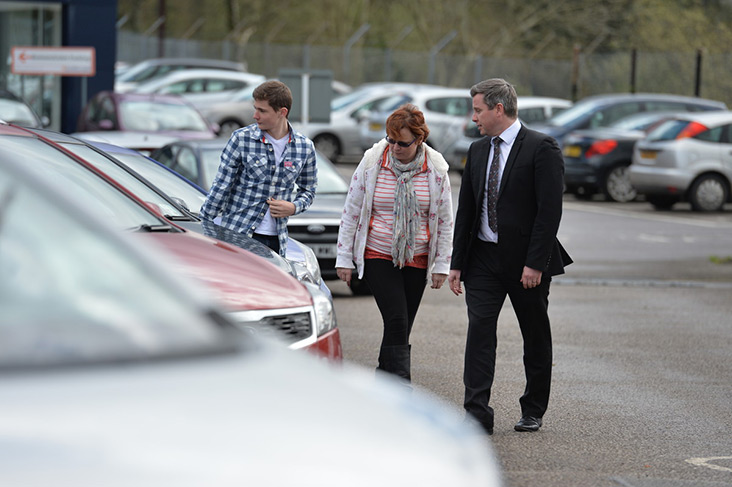 There are pros and cons to installing privacy glass
How to get tinted windows for your Motability vehicle
As usual, when adding any optional extras or making modifications to your vehicle, you'll need to ask the Scheme for authorisation beforehand, you will be responsible for any costs associated with these and please note that you will not be reimbursed if you need to return the car.
Many Wheelchair Accessible Vehicles (WAVs) come with privacy glass already fitted, whereas others can have a tinted film added to the glass upon request, but there will be an associated cost for this and you must use an approved Motability Scheme supplier. For Scheme customers fitting privacy glass to their WAV at the start of their lease, there is a set price regardless of which Scheme supplier you use. 
Ideally, privacy glass windows should be ordered at the same time as your place an application for a new vehicle. That way, any potential costs and issues can be addressed and planned properly. Fitting the film-style privacy glass after the car has arrived could incur further costs to remove the film when the lease ends, so you should speak to your Motability Scheme car dealer or WAV supplier for advice on how to go about selecting privacy glass for your next car.
If you have already started your lease with the Motability Scheme and then find that privacy glass becomes necessary during your lease due to medical reasons, you should contact our Customer Services team.
To find out more about the Motability Scheme itself and how you can get a car to fit your personal needs and requirements (with or without privacy glass!), you can order a free information pack with details and a list of featured cars.
Related articles
Did you know that carers can use the Motability Scheme?
Small cars, estates or SUVs: What type of car suits your needs?
10 things to help you decide if the Motability Scheme is right for you