In the article, Rough Guides share eight accessible tours and visits which are available online – so that you can explore the world from the comfort of your home!
---
Over the past couple of years, the Covid pandemic has had a significant impact on the tourism industry, and as a result, many well-loved attractions across the globe have had to adapt. With fewer in-person visitors, lots of venues have embraced technology to create new ways of engaging with the public. For us, this means that it is now easier than ever to explore the world from your armchair – a great option for those who may not feel comfortable with travelling just yet.
So take a look at our fantastic selection of virtual and accessible visits that are now possible from the comfort of your home – from museums to famous parks to theatre performances. Just sit back, relax and let the Internet do the work for you.
1. The British Museum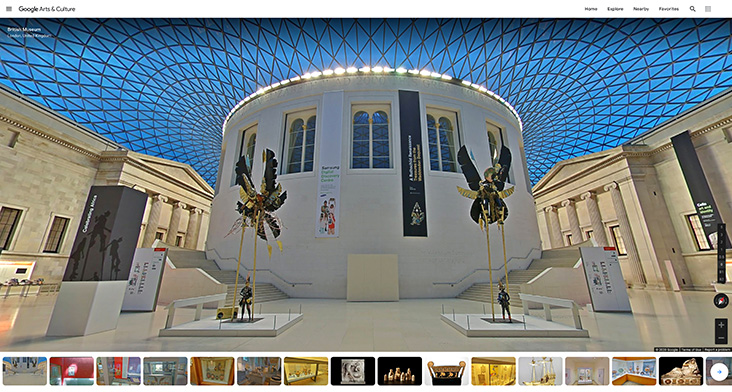 An interactive tour of the British Museum
The British Museum has an excellent range of virtual tours and digital resources for you to delve into from the comfort of your very own sofa. Pick of the bunch is the Museum of the World, a collaborative project with Google Cultural Institute. This interactive tour connects time, continents and cultures by theme and objects – you can click on artefacts to see them up close, read about their history and hear more about them via an audio guide.
Alternatively, there are virtual museum tours with Google Street View, virtual galleries, audio tours and the fascinating "Curator's Corner" series on YouTube. If that wasn't enough, there's a museum podcast with plenty of episodes about various interesting topics such as Venetian maps. There are a range of digital resources and collections available online, too.
With so much content up for grabs across multiple platforms, there's certain to be something for everyone to enjoy, and if you've got kids to teach or entertain, these make excellent educational tools, too. The British Museum also has a dedicated accessibility page on their website; if you need any extra help with their online resources, email access@britishmuseum.org.
2. Charles Dickens Museum
The Charles Dickens Museum is a great virtual and accessible tour to attend. Tune in to learn more about the life and career of Charles Dickens in this interactive tour of his family home. Enjoy looking at some of the interesting artefacts and listen to some extracts from a range of his most acclaimed books. Knowledgeable tour guides will take you through many interesting topics such as Dickens' motivation for his novels, and also his interest in social justice.
You don't need any previous knowledge of any of Dickens' works, but the friendly tour guides do like to chat and engage you in discussion! When you book onto the tour, the museum will discuss any accessibility needs that are required. Each tour will be tailored specifically to you, and you can choose a time that is convenient for you.
3. Central Park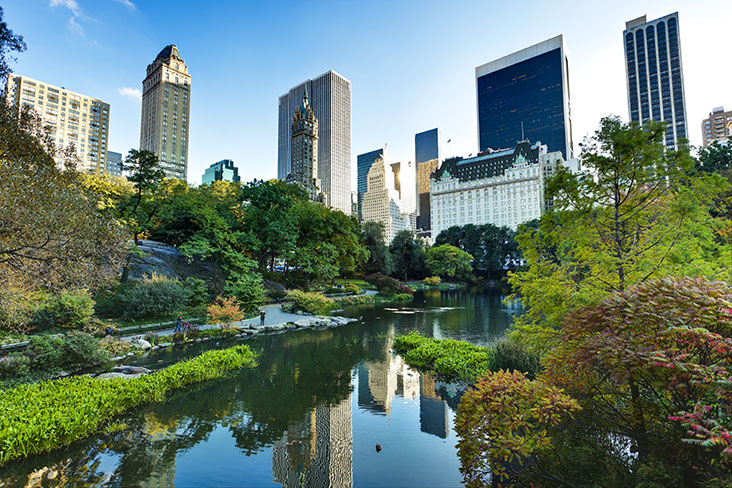 New York City's iconic Central Park
One of the most famous green spaces in the world, Manhattan's Central Park has featured in films such as Breakfast at Tiffany's to When Harry Met Sally and featured in the hit comedy series Friends. The good news? You can tour it virtually with a knowledgeable guide who talks you through significant events in the park's history.
There's an accessible version which is designed specifically for users needing additional accessible features, with a transcript of the tour. The tours have become so popular they now take the form of a Weekly Walks series. This means that virtual users only need to register once, and every week (Wednesday, 12.30pm ET) they can be treated to the stunning vistas, pretty flowers and wandering wildlife in the park. A virtual breath of fresh air!
4. Rijksmuseum
Head over to Amsterdam (virtually!) and enter the Rijksmuseum. You can access the museum and its incredible exhibits via the Google Arts and Culture website and app. These platforms allow you to see a huge collection of interesting pieces that sit in the museum, and you can use screen magnification to get an even closer look.
You can also find other interesting videos online which delve into a range of topics such as Rembrandt's art – and they feature captions. In fact, the Rijksmuseum was the first-ever museum to introduce a video in Dutch Sign Language in 2019 and there are now many other videos online in sign language available too.
It's also good to know that if you do get to go to the museum in person, the Rijksmuseum also offers dementia-friendly guided tours and tours for people with visual impairments – so the whole space is widely accessible both in-person and online.
5. Grand Canyon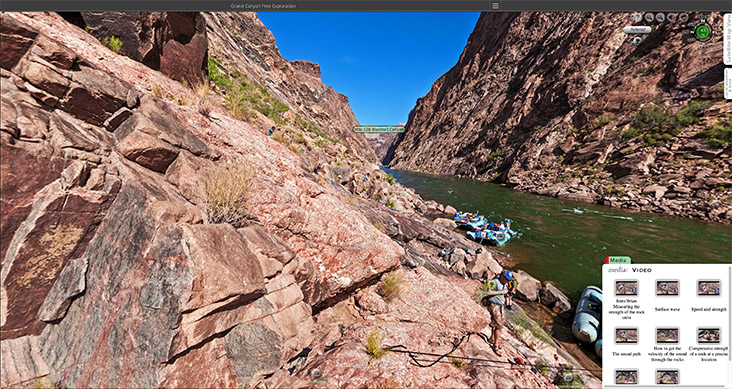 Exploring the Grand Canyon by online tour
The Grand Canyon – one of the most awesome sites in the USA – is tricky to navigate for anyone with a physical disability, with its narrow, rocky paths and sheer cliffs. Fear not: you can visit the vast site on the web. Fabulous archaeology tours – available in VR – allow you to click on different features to learn about the canyon's history. Tutorials and audio accompaniment liven things up, as well as interactive questions, and a notepad so diligent students can record their learnings. The US National Park Service hosts the site – email them directly (nps_web@nps.gov) if you need any help or information provided in an alternative format.
 The Grand Canyon – one of the most spectacular sites in America – can be tricky to navigate for anyone with a physical disability, with its narrow, rocky paths and steep cliffs. Fear not, however: you can now visit the vast site on the web.
Fabulous archaeology tours allow you to click on different features to learn about the canyon's history. There are interactive 360-degree photographs to liven up the experience which showcase the archaeologists at work and you can see the tools they use for digging up close.
But that's not all for learning at this incredible site, you can also enjoy a selection of YouTube videos which take you through fun themes. If you're having a coffee while enjoying this virtual tour you might like to join Ranger Joe and Ranger John for one, as they talk about where the water in their steaming cups come from. Captions and audio descriptions are available on the videos too.
There is also an NPS App which takes you through more park tours and interactive maps. You can share your visit with family and friends and show them all the fun and interesting things you've been up to. To top it all off, you can even share a virtual postcard. It's just like you're there!
6. National Theatre at Home
If virtual tours aren't your thing, sit back, relax and watch a world-class theatre production from your comfiest armchair. The National Theatre at Home – launched in response to the pandemic – sees NT Live productions streamed online.
There is a new play added every month, granting you early access, so you can see all the freshest productions from the iconic theatre, and you will always have something to look forward to. There is also a great selection of classics you can enjoy too.
You can pay for a single play or otherwise you can also opt for unlimited access so you can watch incredible performances at any time of the day which costs £9.99 a month. All of the performances are extremely accessible. Every play has closed captioning and each Audio Described performance also has Intro Notes (in MP4 format), which creates the setting of the story, and describes the costumes and cast, so you can listen to these before watching the production.
7. Vatican Museums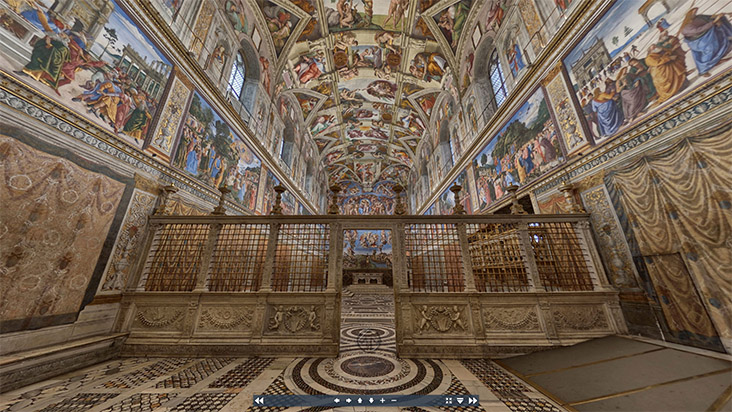 Explore the Vatican Museums virtually
The Vatican Museums hold the vast collection amassed by the Papacy from the seventeenth century, including a wealth of sculptures. A range of virtual tours covers different rooms and wings such as the Raphael's Rooms, and – for many the high point – a look around the Sistine Chapel, where you can admire the incredible frescoes by Michelangelo inside. You can zoom in on your favourite objects, and there's a VR option, too.
The website was designed to make its content accessible to the greatest possible number of users – but if you have any issues or difficulties, email web.musei@scv.va.
8. National Parks around the World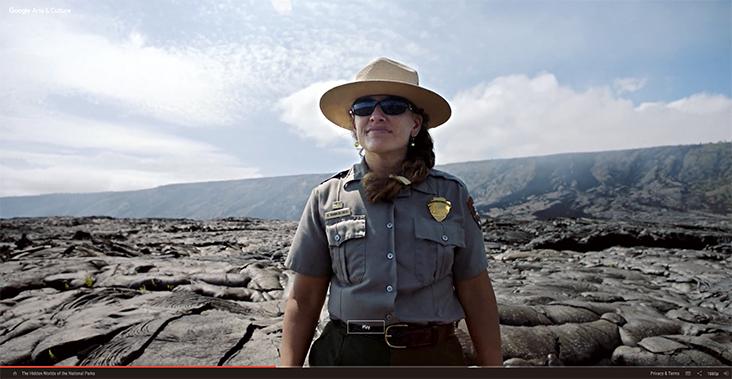 The Hawai'i Volcanoes National Park tour
Have you ever wanted to visit some of the world's most incredible natural parks? With Google Arts and Culture you can join a ranger and take a tour of some unique places around the world. Take your pick from the Kenai Fjords in Alaska, Carlsbad Caverns in New Mexico, Bryce Canyon in Utah and Dry Tortugas in Florida.
The pick of our bunch is the Hawai'i Volcanoes National Park though. Here you can zoom over an active volcano, discover a lava tube and enjoy spectacular views across the dramatic volcanic cliffs. The videos appear with captions so they are accessible to visitors with hearing difficulties. You can pause and play the virtual tours as you wish so you can go through each natural park at your own pace.
Image Credits
Rough Guides would like to thank the following individuals, companies and picture libraries for their kind permission to reproduce their photographs (in order of appearance on the web page):
Header image: © Vatican Museums
British Library: © Google
Central Park: © iStock
Grand Canyon: © Arizona State University
Vatican Museums: © Vatican Museums
Hawai'i Volcanoes National Park tour: © Google
Related Articles
Accessible spots for rainy days
5 accessible days out that carers love
6 accessible trips and activities to cure the post-holiday blues