In the article, Rough Guides pick out eight accessible tours and visits which are available online; so you can see the sites, while staying home!
---
With the ongoing COVID-19 situation and much of the world on lockdown, attractions around the world are embracing new ways to engage the public. A great selection of virtual – and accessible – visits are now possible from the comfort of your home, from museums to parks to theatre performances. So sit back, relax and let the Internet do the work for you.
The British Museum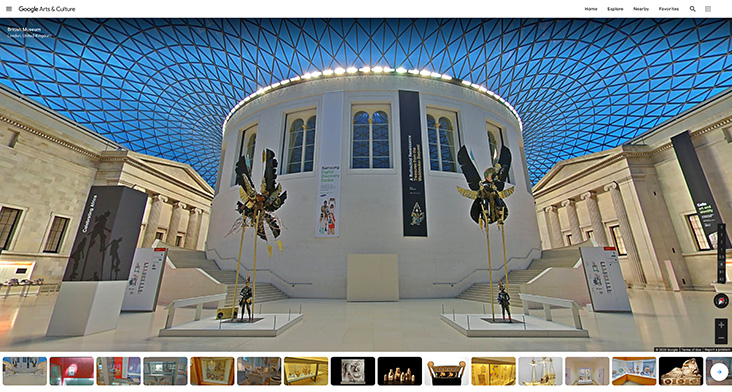 The British Museum has an excellent range of virtual tours and digital resources for you to delve in to from your sofa. Pick of the bunch is the Museum of the World, a collaborative project with Google Cultural Institute. This interactive tour connects time, continents and cultures by theme and objects – you can click on artefacts to see them close up, read about their history and hear more about them via an audio guide.
Alternatively, there are virtual museum tours with Google Street View, virtual galleries, audio tours and the fascinating "Curator's Corner" series on YouTube. If that wasn't enough, there's a museum podcast and a range of digital resources and collections available online, too. With so much content up for grabs across multiple platforms, there's certain to be something for everyone to enjoy, and if you've kids to teach or entertain, these make excellent educational tools, too. The British Museum also has a dedicated accessibility page on their website; if you need any extra help with their online resources, email access@britishmuseum.org.
Vienna State Opera
If you've never made it to Vienna State Opera in person, this is your opportunity to catch a show. The grande dame of European opera was built in the 1860s, and has an unrivalled international reputation. Don't miss your chance to tap into its free streaming service, broadcasting its previous opera and ballet performances, available with multilingual subtitles. If this whets your appetite to visit in person – just because you can't travel at the moment doesn't mean you can't daydream about your next trip – the opera house offers guided tours for those with accessibility needs.
Central Park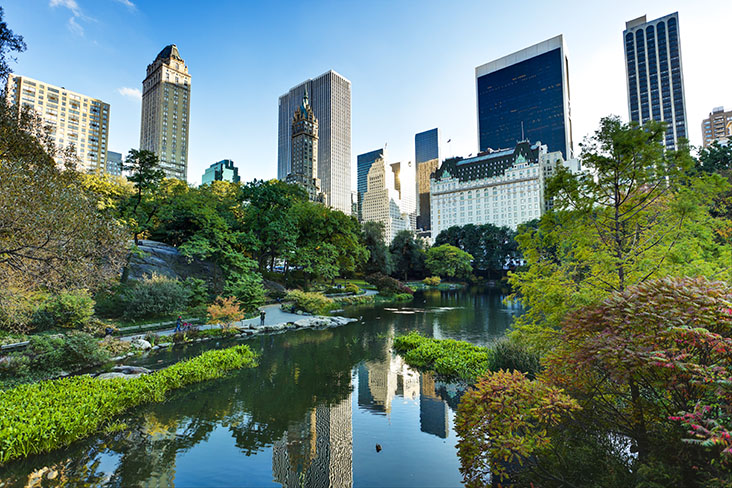 One of the most famous green spaces in the world, Manhattan's Central Park has featured in films from Breakfast at Tiffany's to When Harry Met Sally and The Avengers. The good news? You can tour it virtually – and even in VR – with a knowledgeable guide who talks you through significant events in the park's history. There's an accessible version designed specifically for users needing additional accessible features, with a transcript of the tour.
The Tate
There's a vast amount of modern art in the Tate's collection available to view online, spanning its four galleries – Britain, Modern, Liverpool and St Ives. As you'd expect from one of the UK's top galleries, the online resources are carefully curated too, with rooms, highlights and exhibitions all free for everyone to see. In light of the coronavirus pandemic, the Tate Modern has released virtual tours of its big-name 2020 exhibitions on the web, too: Andy Warhol at the Tate Modern, chronicling the pop-art king's career, and a second exhibition on Aubrey Beardsley. Neither should be missed.
The Tate's entire website was designed with accessibility in mind: you can change colours, contrast levels and fonts; zoom in up to 200% without losing text off the screen; navigate most of the website using just a keyboard; and listen to most of the website using a screen reader. If you're experiencing problems, or need information in a different format, email information@tate.org.uk.
Grand Canyon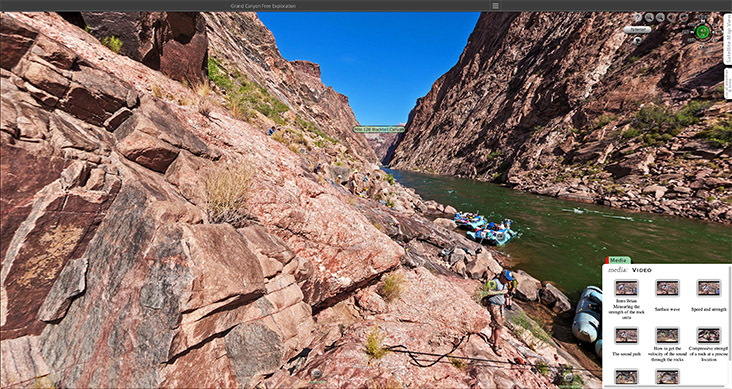 The Grand Canyon – one of the most awesome sites in the USA – is tricky to navigate for anyone with a physical disability, with its narrow, rocky paths and sheer cliffs. Fear not: you can visit the vast site on the web. Fabulous archaeology tours – available in VR – allow you to click on different features to learn about the canyon's history. Tutorials and audio accompaniment liven things up, as well as interactive questions, and a notepad so diligent students can record their learnings. The US National Park Service hosts the site – email them directly (nps_web@nps.gov) if you need any help or information provided in an alternative format.
National Theatre at Home
If virtual tours aren't you're thing, sit back, relax and watch a world-class theatre production from your comfiest armchair. The National Theatre at Home – launched in response to the pandemic – sees NT Live productions streamed for free on YouTube every Thursday at 7pm, with bonus content including Q&As and talks. YouTube allows viewers to turn on captions/subtitles, and you can also change the playback speed. If you have any trouble, email the National Theatre's dedicated access team (access@nationaltheatre.org.uk).
Vatican Museums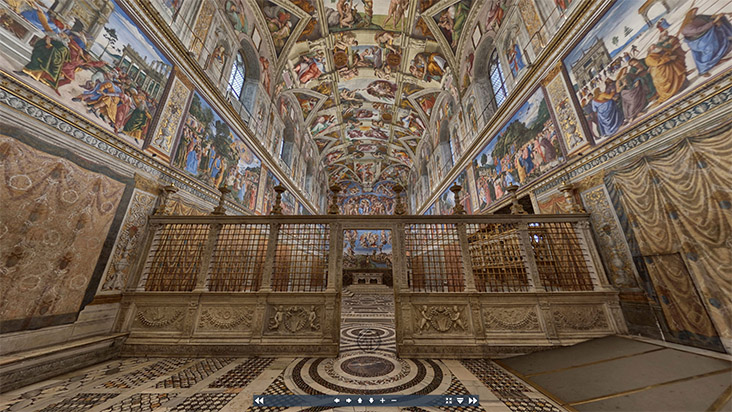 The Vatican Museums hold the vast collection amassed by the Papacy from the seventeenth century, including a wealth of sculpture. A range of virtual tours covers different rooms and wings, including – for many the high point – a look around the Sistine Chapel. You can zoom in on your favourite objects, and there's a VR option, too. The website was designed to make its content accessible to the greatest possible number of users – but if you have any issues or difficulties, email web.musei@scv.va.
Street art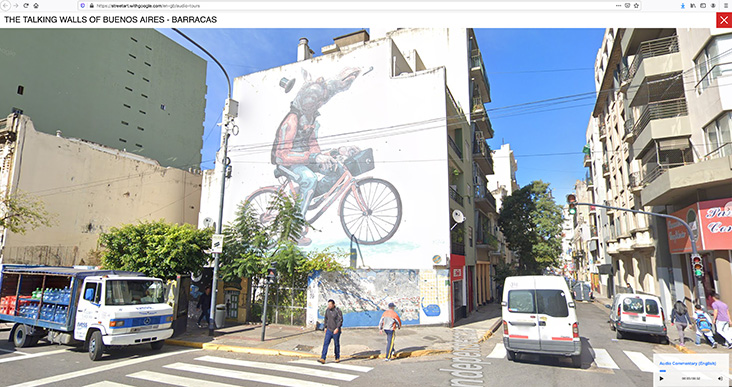 If that's all a bit too much high culture, indulge in Google Arts & Culture's fabulous series on street art. Multi-coloured murals, al-fresco portraits and political slogans are splashed across buildings from Philadelphia to Buenos Aires. In this fantastic series, images, videos and full tours – with commentary accompaniment – illuminate the character and history of neighbourhoods around the world. Though there are no specific provisions for people with disabilities, the entire project was created to equalize art – to make it accessible to people around the world regardless of creed and class.
Image Credits
Rough Guides would like to thank the following individuals, companies and picture libraries for their kind permission to reproduce their photographs (in order of appearance on the web page):
Header image: © Vatican Museums
British Museum: © Google
Central Park: © iStock
Grand Canyon: © Arizona State University
Vatican Museums: © Vatican Museums
Street art: © Google
Related Articles
Great podcasts for people living with disabilities
Helen Dolphin's 10 things to do in self-isolation