Now that December's upon us, there are lots of fun activities to help you get into the festive spirit. Rough Guides have chosen some of the best accessible days out to kick off your seasonal celebrations – check them out here. 
---
The festive season is upon us again! There's plenty to put in your diary this season, with a thrilling range of accessible Christmas events and activities dotted all over the UK. From singing along to carols in London's glorious Royal Albert Hall to spending time at the eco-friendly Eden Project in Cornwall, there are plenty of things to help you get in the festive spirit this year.
England
Christmas at the Royal Albert Hall, London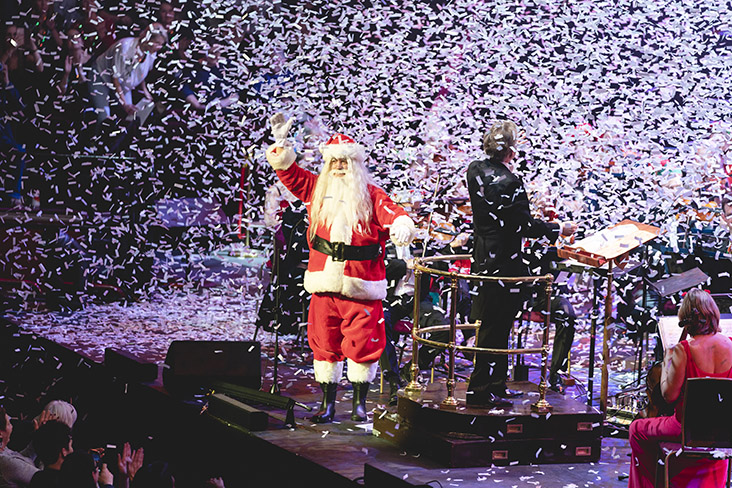 The Royal Albert Hall, one of London's most iconic and beloved concert venues, goes all out at Christmas, and has done for the last 150 years – making it the perfect place to come for all those festive feels. With the auditorium dressed in lights, and two gigantic Christmas trees gracing the stage, Christmas at the Royal Albert Hall is being celebrated in style this year. There are plenty of musical events to attend, from Christmas with the Royal Choral Society to the Carols at the Hall event (featuring its 9,999-pipe organ). Everyone will enjoy The Snowman at 40: A Tribute to Raymond Briggs, and there's even some festive storytelling with Father Christmas (and head elf Crumpet) to get children really excited for the big day.
Provisions remain in place for concertgoers with disabilities. Accessible toilets and lifts are operational, fully trained medical staff are on hand, and there's Blue Badge parking on site. All of the venue's restaurants and bars are wheelchair-accessible, and guide and hearing dogs are welcome. There are also audio descriptions of selected shows at the Hall, too.
Explore London's magical Winter Wonderland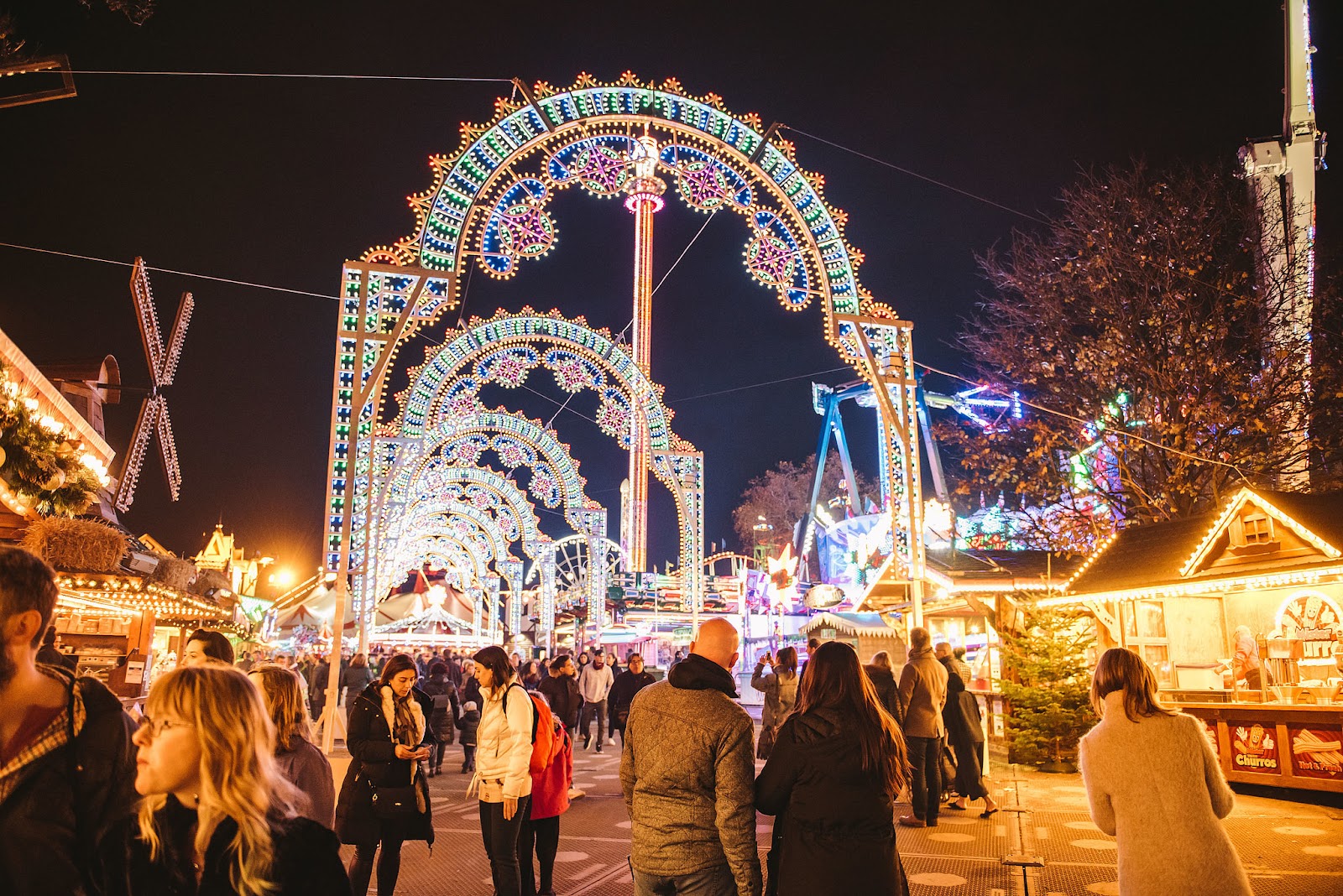 18 November 2022 – 2 January 2023
The capital's mammoth Christmas event, Winter Wonderland always kicks off the start of the season. The festive site is filled with market stalls doling out mulled wine and bratwurst, and family-focused rides from Ferris wheels to carousels. An all-time favourite is the Magical Ice Kingdom, a maze of ice and snow sculptures, and Zippo's Christmas Circus, home to acrobats, comedians and clowns.
The site is fully accessible, and the pre-bookable events (including the sculpture house and the circus) are wheelchair-friendly too. Winter Wonderland is £5 entry during standard hours and £7.50 for peak hours, although there are also some paid attractions once you enter. If you need assistance, the event operates a Personal Assistant Scheme which means your PA or carer can get a complimentary ticket to enter the event and join you on your purchased rides.
Frankfurt Christmas Market, Birmingham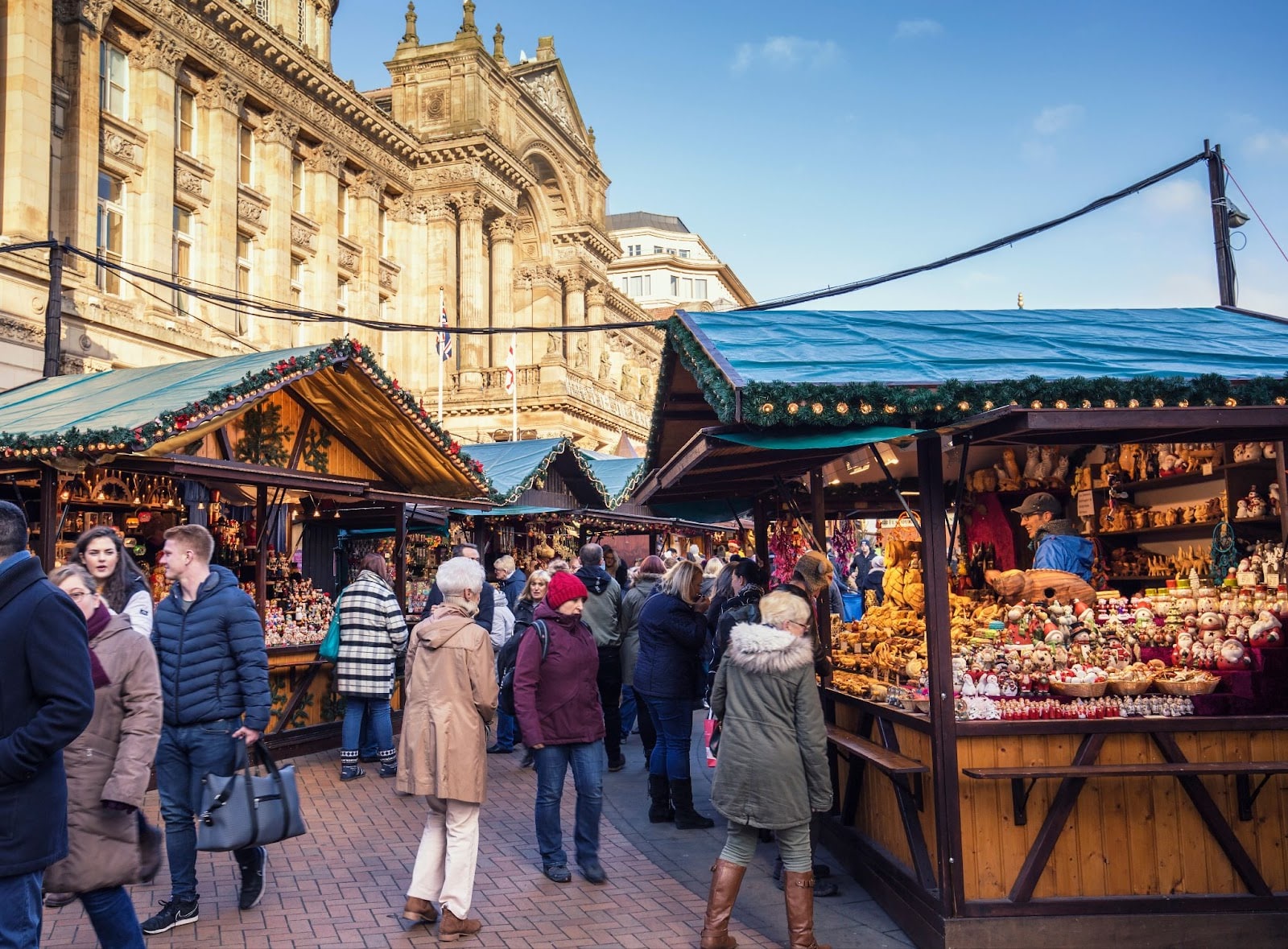 3 November – 23 December 2022
You don't need to travel to Deutschland to make the most of a German market. Birmingham has been home to its iconic Frankfurt Christmas Market since 2001, and it attracts roughly five million visitors every year – the largest German market outside of the country. Sip on plenty of German beer, tuck into traditional foodie favourites such as schnitzels and pretzels, soak up the pretty lights and enjoy the live music.
The Frankfurt Christmas Market can be found on Victoria Square and New Street, and the entire place is accessible for wheelchair users. A sloping curved walkway leads to stalls on the raised level, which sits in front of the Council House, so you can access the whole event without taking any steps. There are accessible toilets on site, too, and plenty of parking.
Embrace the season with the Eden Project's Festival of Christmas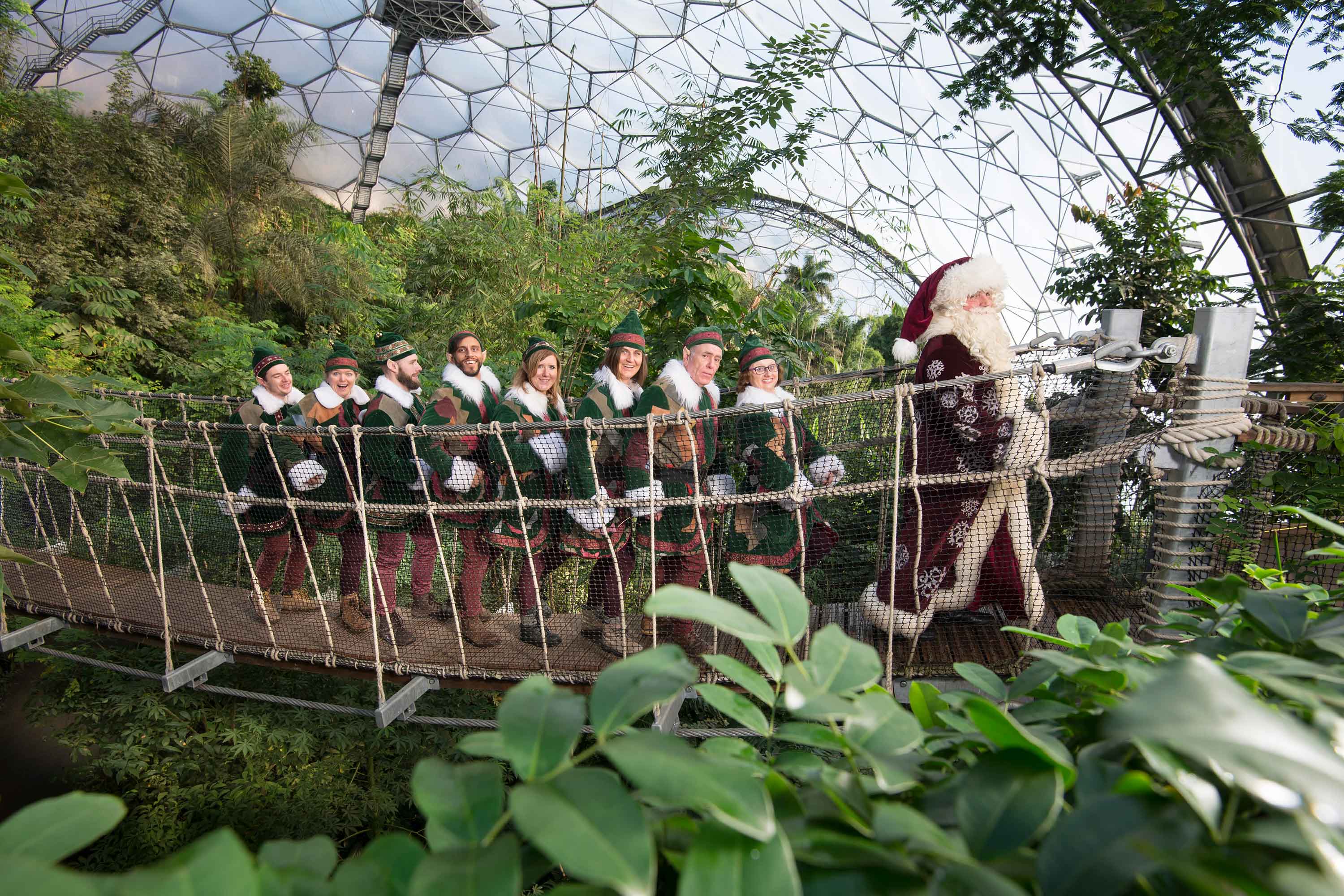 2 December – 30 December 2022
This festive bonanza takes place at Cornwall's renowned eco-friendly attraction and includes gorgeous new light shows, in which the famed biomes are lit up in a glittering festive display. You can also hear a unique take on some seasonal tunes played by local musicians, pay a visit to Santa Claus, and pick up last-minute Christmas gifts at the Visitor Centre shop.
The Eden Project is committed to accessibility, with free wheelchairs for hire, disabled toilets and parking, and accessible routes around the attractions. Manual wheelchairs are permitted on the site's beautiful ice rink, too.
Take a ride on Cumbria's Winter Warmer Train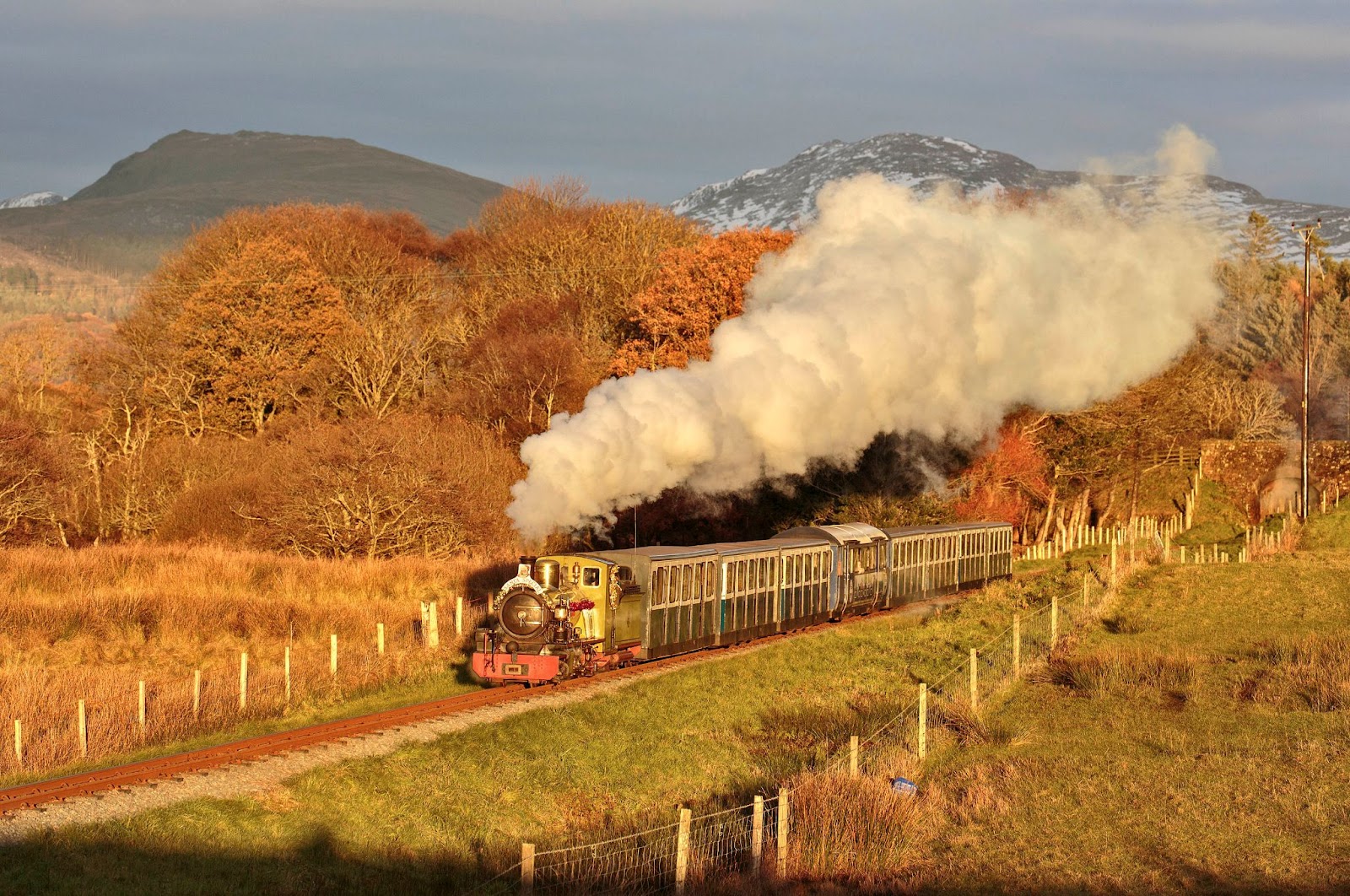 Selected dates from 26 December 2022 – 1 January 2023
The Ravenglass and Eskdale Railway winds out from the seaside village of Ravenglass, slicing through a particularly scenic swathe of the Cumbrian countryside – and its historic steam train has a special festive guest in its sights this season. You'll journey northeast to Dalegarth where you can disembark and meet Santa Claus in his grotto. If you fancy a festive feast, book the Christmas lunch option: you'll get a traditional turkey dinner with all the trimmings.
The main railway platforms are accessible and there are train carriages specially adapted for wheelchair users. Wheelchairs are available to borrow from the origin platform if needed.
Scotland
Edinburgh's Hogmanay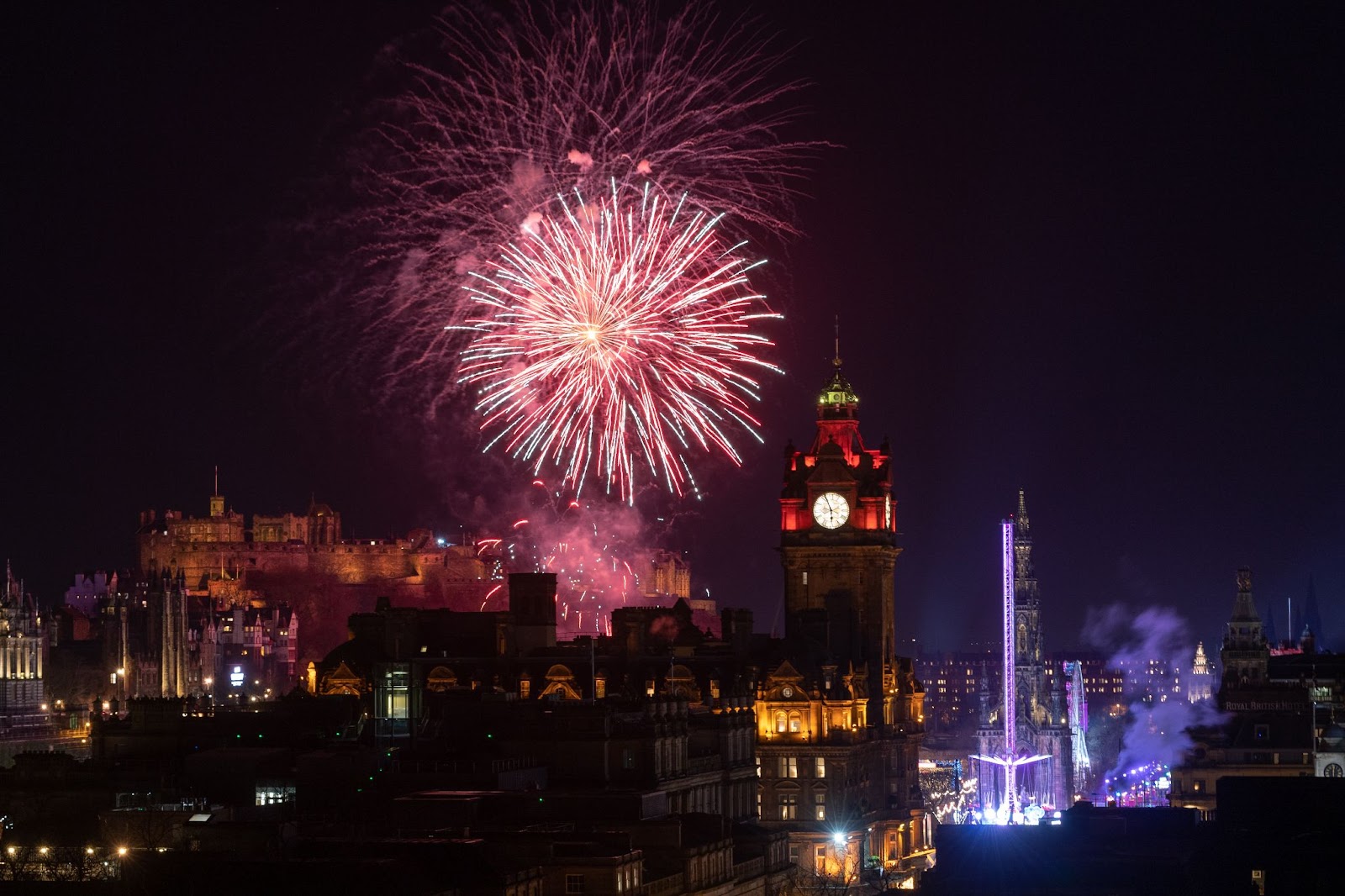 The iconic NYE fireworks in Edinburgh: © Roberto Ricciuti/Edinburgh's Hogmanay
You can celebrate the New Year in style at the Scottish capital's iconic Street Party. Here, you will be wowed by live DJs, street food and drinks, light and sound displays and, at the stroke of midnight, a spectacular fireworks extravaganza against the backdrop of the mighty Edinburgh Castle. A new accessible viewpoint is available at the bottom of Castle Street, with a dedicated entrance for direct access, though spaces are limited so be sure to reserve in advance. To book a spot on the accessible platform, contact the team by emailing access@assemblyfestival.com or calling 0131 623 3033.
Visitors who need to bring a Personal Assistant can do so free of charge with their paid ticket (call the office to confirm). Accessible toilets are available throughout, and assistance dogs are welcome (if the fireworks won't disrupt them).
Get lost in Edinburgh's Christmas Tree Maze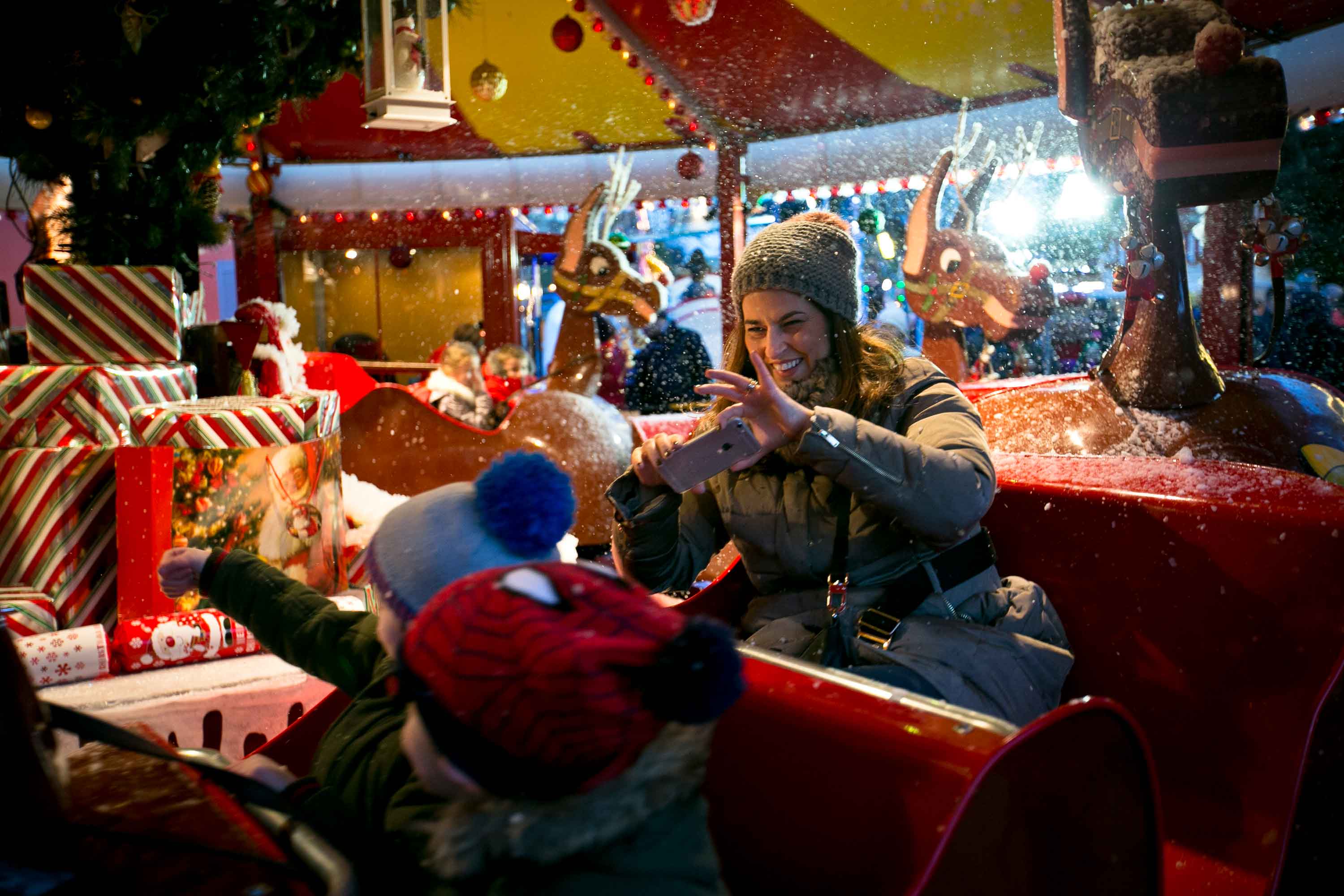 25 November 2022 – 3 January 2023
Part of the Scottish capital's annual festive event, the Christmas Tree Maze is exactly what it sounds like: a glittering labyrinth of spruces in Edinburgh's city centre. Those who work their way to the middle of the maze will discover Santa's elves' workshop and earn themselves a special Christmas gift. It's guaranteed to be a hit with the kids.
The festive maze, and indeed the whole of Santa Land where the attraction is based, is suitable for wheelchair users – the paths are flat or ramped. Plus, there's disabled parking nearby.
Sing Christmas carols at Glasgow's Royal Concert Hall
18 December 2022  
Glasgow's grand Royal Concert Hall, A Christmas Cracker is the work of the talented City of Glasgow Chorus and the Orchestra of Scottish Opera. The show includes Yuletide classics and modern festive hits, including a lively rendition of the well-loved 12 Days of Christmas. Best of all is the chance to pull Christmas crackers with the hundreds of other showgoers.
The venue's north entrance on Killermont Street is suitable for wheelchair users; lifts provide access to all floors, and there are disabled toilets too. An assisted hearing system specially designed for large concert venues is available for those with hearing difficulties.
Wales
Discover the magical grounds of Powis Castle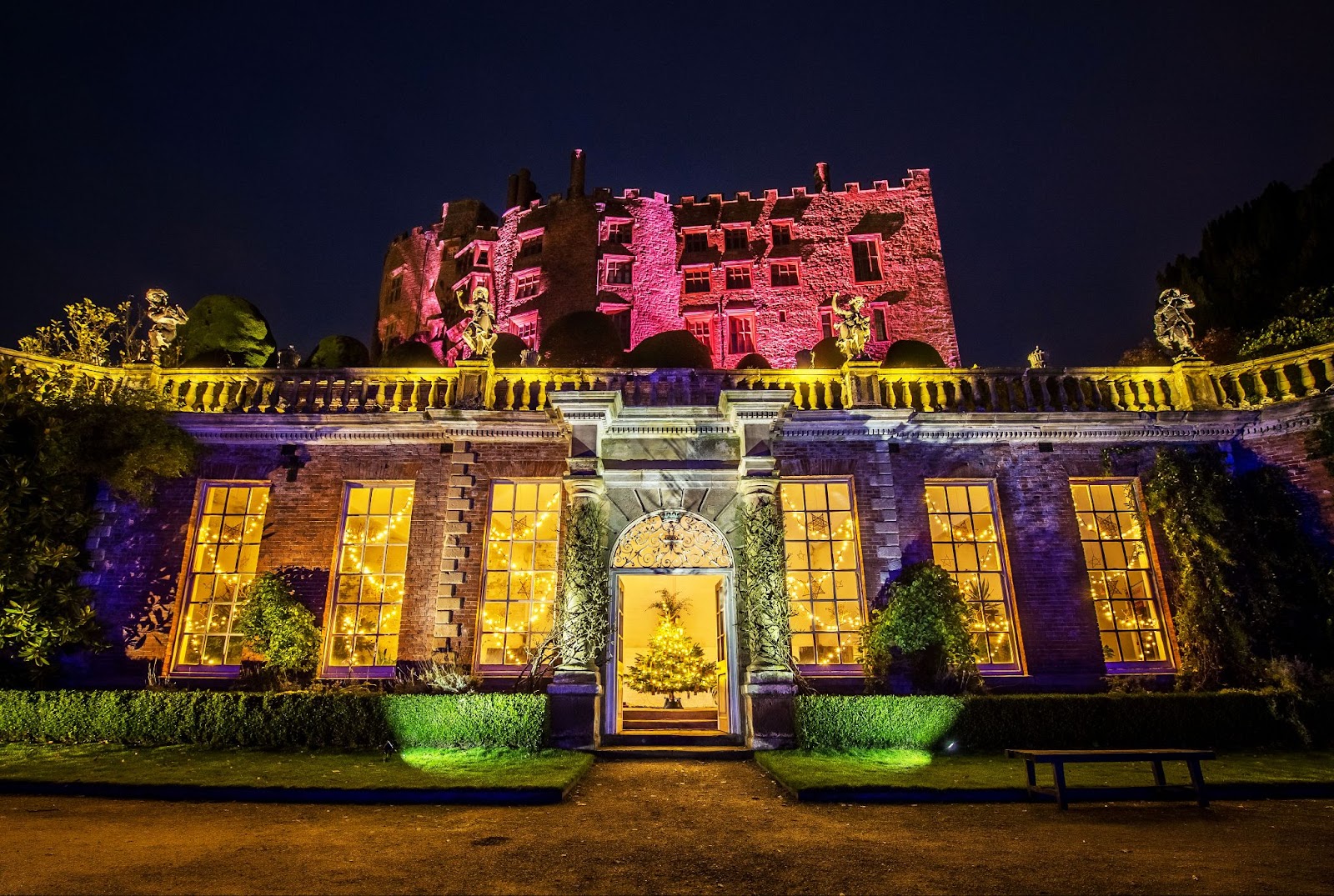 3 December – 18 December 2022
The manicured grounds of National Trust gem Powis Castle are a delight year-round – but they have an added charm in winter. The elegant terraces and formal gardens are laced with lights, and the trees are strung with baubles. The castle's grand state rooms are also bedecked for the season. If you've little ones in tow, it's worth booking breakfast with Santa: feast on a full English in the Courtyard Restaurant, before joining Father Christmas in the bookshop to hear a festive tale.
A step-free route around the grounds is listed in your free welcome booklet, and sensory tours are available if booked in advance. Please note that there's no step-free access to the castle's lower floors, the shop or the restaurant.
Northern Ireland
Have a Magical Christmas at Titanic Belfast
23 November – 23 December 2022 
A great bet for families, Titanic Belfast's Magical Christmas Experience is packed to the gills with festive cheer. You'll venture into a winter wonderland, complete with an enchanted forest, Santa's elves' workshop and Mrs Claus' kitchen, then pay a visit to Father Christmas himself. Throw in some Christmassy arts and crafts, festive storytelling and free tea and coffee for the adults, and you've got the perfect December day out.
The venue is fully accessible with level entryways and lifts throughout. There is a sensory guide on the website for visitors who live with ASD to familiarise themselves with the museum in advance, and VIP wristbands are available for assistance in areas where increased sensory input, queues or crowds may be encountered.
Christmas at Mount Stewart
In County Down, get into the Christmas spirit with a visit to Mount Stewart. This year, you can join Percy the Park Keeper and follow the festive winter trail through the grounds. Pick up one of the maps and spot Percy and his animal friends all over the estate, while you take in the wintery atmosphere.
You don't need to book onto the trail but if you require additional access requirements, email mountstewart@nationaltrust.org.uk or call 02842 788 387 – the team will be happy to help. Though the grounds are comprised of mostly level terrain, wheelchair users might prefer to embark on the fully accessible Lake Walk or the Winter Walk, which has mostly level access – though there is a short section of gravel. Afterwards, warm your mitts with hot chocolate and a mince pie in the on-site tearooms. There's accessible parking and toilets on site, as well as mobility scooters available for hire.
Image Credits 
Rough Guides would like to thank the following individuals, companies and picture libraries for their kind permission to reproduce their photographs (in order of appearance on the web page):
Header image: © Eoin Carey
Royal Albert Hall: © Paradise Andy/RAH
Winter Wonderland: © IMG
Frankfurt Christmas Market, Birmingham: © EddieCloud/Shutterstock
Eden Project: © Emily Whitfield Wicks/Eden Project
Winter Warmer Train: © Ravenglass & Eskdale Railway
Edinburgh's Hogmanay: © Roberto Ricciuti/Edinburgh's Hogmanay
Santa Land: © Eoin Carey
Powis Castle: © Steve Rawlins/National Trust Images
Related Articles
Five accessible spots for rainy days
Days out for foodies: the best accessible food and drink experiences in the UK
The best accessible art and sculpture around the UK