From cooking classes to food festivals, there are lots of activities across the UK that are perfect for people of all ages and tastes. In this article, Rough Guides share some of their top accessible food and drink experiences to help you enjoy a great day out.
---
Foodies, rejoice! Across the UK, there are gourmet experiences suitable for all tastes. You can try your hand at a sweet-making workshop; eat at some of the country's finest restaurants; sample a tipple or two at a vineyard or brewery; or let your hair down at a fun food festival. Here, we've picked the top accessible ways to get stuck into the country's food scene.
Learn more on a tour or tasting
Food and drink producers in the UK are now acknowledged for their world-class wines, cheese, chocolates and more. Even better, they're increasingly throwing open their doors to allow connoisseurs to take a look behind the scenes.
1. Cheddar Gorge Cheese Company, Somerset 
Perhaps no place in the UK is more well-known for its cheese than Cheddar, a village in Somerset where the food originated from. For a unique day out, consider taking one of the Cheddar Gorge Cheese Company's new VIP tours, which offers an immersive experience.
The visitor centre is fully accessible and you'll learn all about the cheese-making process, before enjoying some samples at the Taster Bar. Unfortunately, the maturing stores are not suitable for wheelchairs, but they are accessible with a rollator. 
2. John Bull Confectioners, Yorkshire
If you have a sweet tooth, why not have a go at rolling a stick of rock on an interactive tour at John Bull Confectioners. You'll see fascinating factory demos and get a chance to learn about the long history of this Yorkshire sweets company, which is also known for its Belgian-style chocolates.
The site is wheelchair-friendly, there's free parking and you can call ahead to advise of any additional needs during the rock-making workshops. 
3. The Scotch Whisky Experience, Edinburgh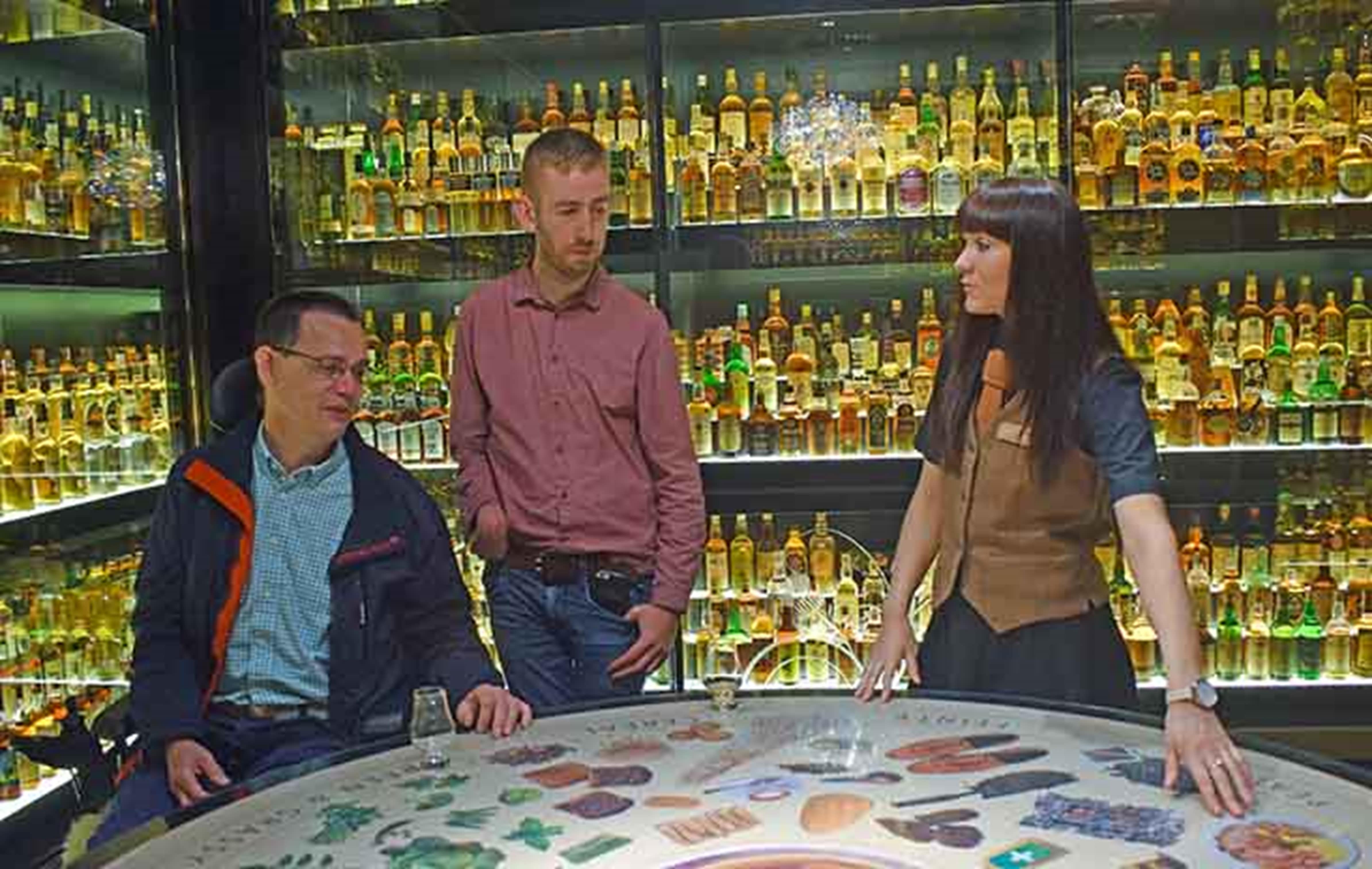 The Scotch Whisky Experience in Edinburgh
The Scotch Whisky Experience offers everything you'd expect from a past winner of the Scottish Tourist Board's "Tourism For All" award – right down to water bowls for guide dogs at reception. It's a fun and educational introduction to Scotland's most famous drink, with tastings at the end for those keen to sample a wee dram (or two).
The tour also includes a wheelchair-accessible barrel ride (with the option to skip a section of flashing lights at the start), induction loops for tutored tastings and audio guides in 20 languages.
4. High House Farm Brewery, Northumberland
<p">For an adults-only day out, take a trip down to High House Farm – one of the few breweries to make practical adjustments for those with mobility issues, such as adding ramps and lifts.
Here, you can discover award-winning beers and ales, on a tour that includes a detailed explanation of the brewing process and some guided tastings.
5. Denbies, Surrey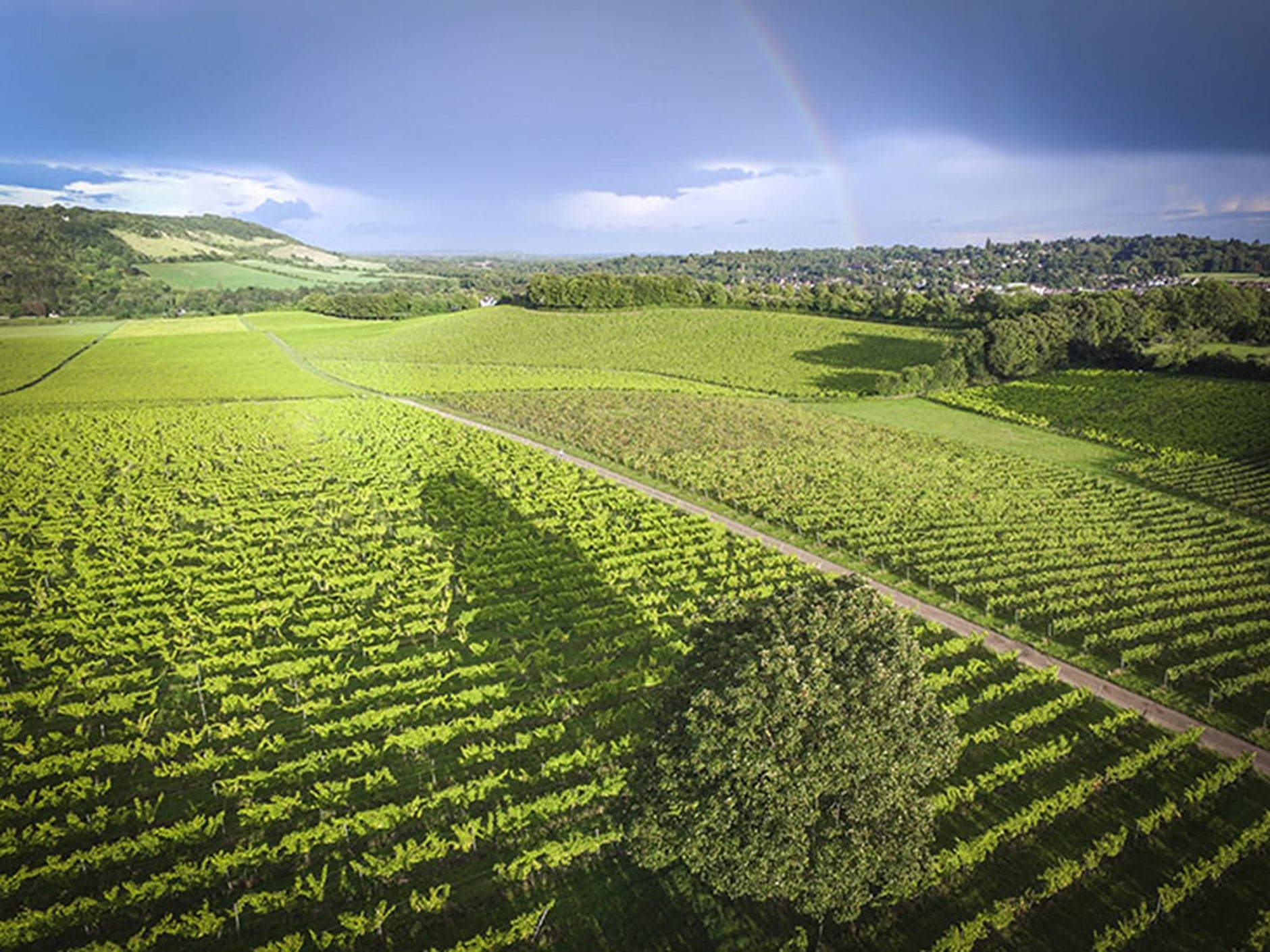 View over Denbies Wine Estate
English wines pick up more and more accolades each year, and there's no better place to find out why than at Denbies. Here, you can explore the vineyard's steep slopes and uneven ground in an outdoor "train" pulled by a Land Rover, which has lift access into the carriages.
If you'd prefer an indoor-only experience, you can still immerse yourself in the world of winemaking through their 360-degree cinema (with loop system). This will teach you about the history of the estate and the seasonal changes of the vineyard itself. There's also an engaging indoor tour and cellar tastings, and several wheelchairs which you can borrow on site.
Dine out on every budget
If you're looking to celebrate something special, there's nothing quite like a nice meal out. We've selected a few different options across different price points, depending on the budget and occasion.
6. OX, Belfast
OX is one of the finest restaurants in Northern Ireland's capital. The Michelin-starred spot sits pretty on the River Lagan and offers a fine, intentionally sourced menu – think côte de boeuf with black garlic, or salt-cured halibut with pickled mussels. Their menu changes regularly to feature the best local produce of the season.
With a 2-course lunch available from £30, it is a good option for those special occasions where you want to go all-out. The restaurant has a level entryway and there's an accessible toilet, too. 
7. Southpour, Edinburgh
For a chilled-out vibe and a tipple or two, head to Southpour in the Scottish capital's Newington neighbourhood. It's a top spot for brunch, offering French toast and shakshuka eggs, while many of the imaginative mains have Asian influences. There's level access to the venue, plus an accessible toilet.
8. Victoria Market Hall, London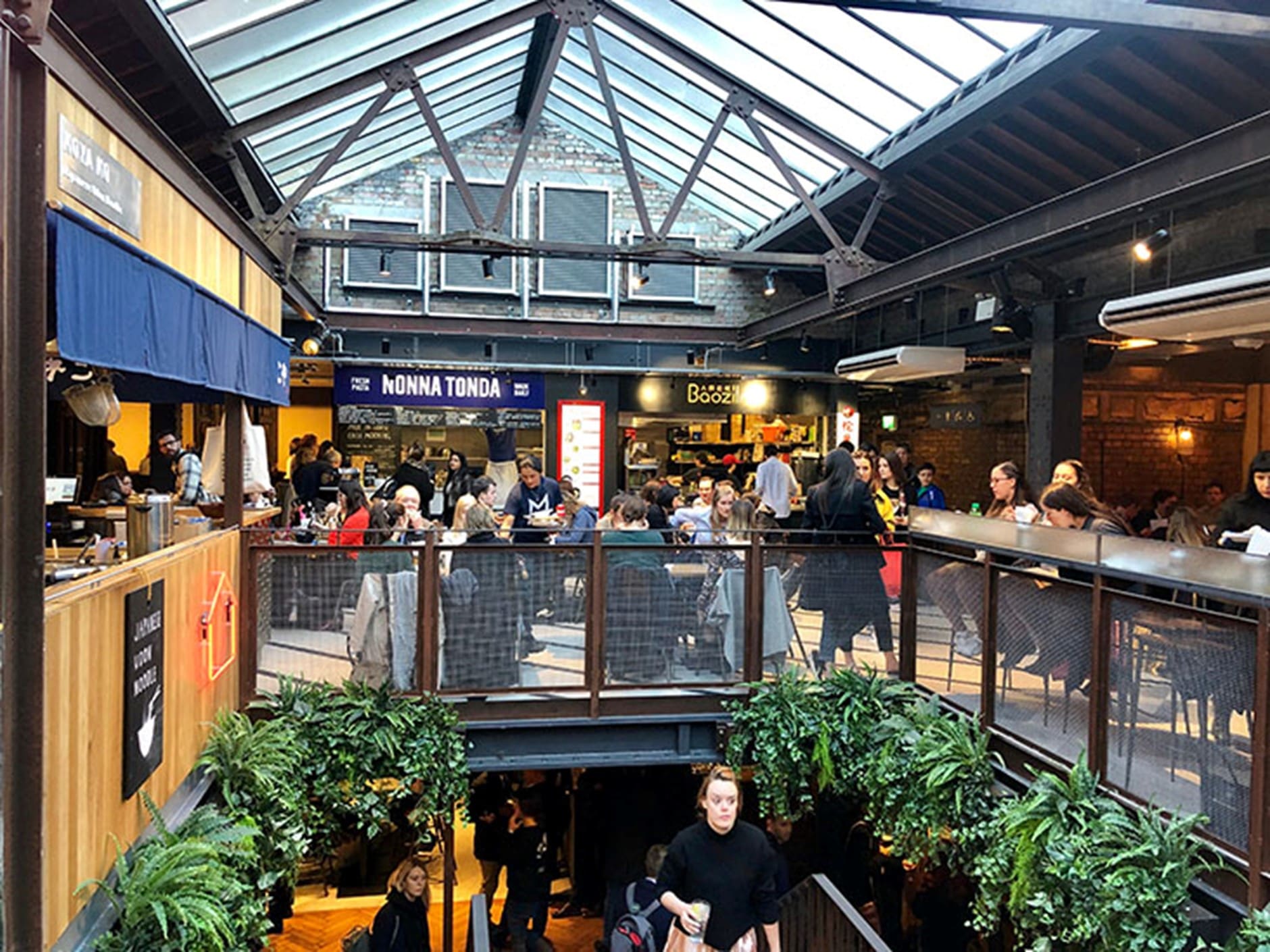 Victoria Market Hall
Victoria Market Hall is packed with tempting vendors doling out street-food treats such as Malaysian curries, tacos, buttermilk-fried chicken and barbecue. Come by for Happy Hour (5–7pm) for half-priced drinks. There's level access to the building and a lift to the second floor.
9. Pipe and Glass Inn, Yorkshire
Everything is just so at Pipe and Glass Inn, a friendly yet refined gastropub in a former coaching inn. It's held a Michelin star since 2010, and you can expect a fine display of British produce, with menu items such as salt beef hash cake with Yorkshire rhubarb ketchup, or cider-braised rabbit and wild garlic crumble. The pub provides a great dining experience that is perfect for a special day out. There are accessible toilets, and both the bar and restaurant are suitable for wheelchair users.
Pick up some new skills at a cookery class
Whether you want to learn how to prepare authentic Italian pasta at home or indulge your sweet tooth with a day of macaron-making, these cookery classes will provide plenty of inspiration. All of the following classes offer amenities such as height-adjusted workstations for wheelchair users – although classes requiring extensive knife skills or precision work may not be suitable for all.
10. Brompton Cookery School, Shropshire
With an excellent range of basic courses, Brompton Cookery School offers a homely experience; classes are held in a farmhouse-style kitchen in their modern barn conversion. Butchery, bread-making and baking are just a few of the techniques you could master. Adults' half-day courses start at £100.
11. Rutland Cookery School, Rutland
Run by Robin Stewart, who has worked in Michelin-starred kitchens and developed recipes for the likes of Waitrose, M&S and Sainsbury's, Rutland Cookery School is the place to pick up specialist skills. Come for in-depth sessions on Thai cookery, macaron-making or even food photography. Courses are typically priced from £145 per person. 
12. Leeds Cookery School, West Yorkshire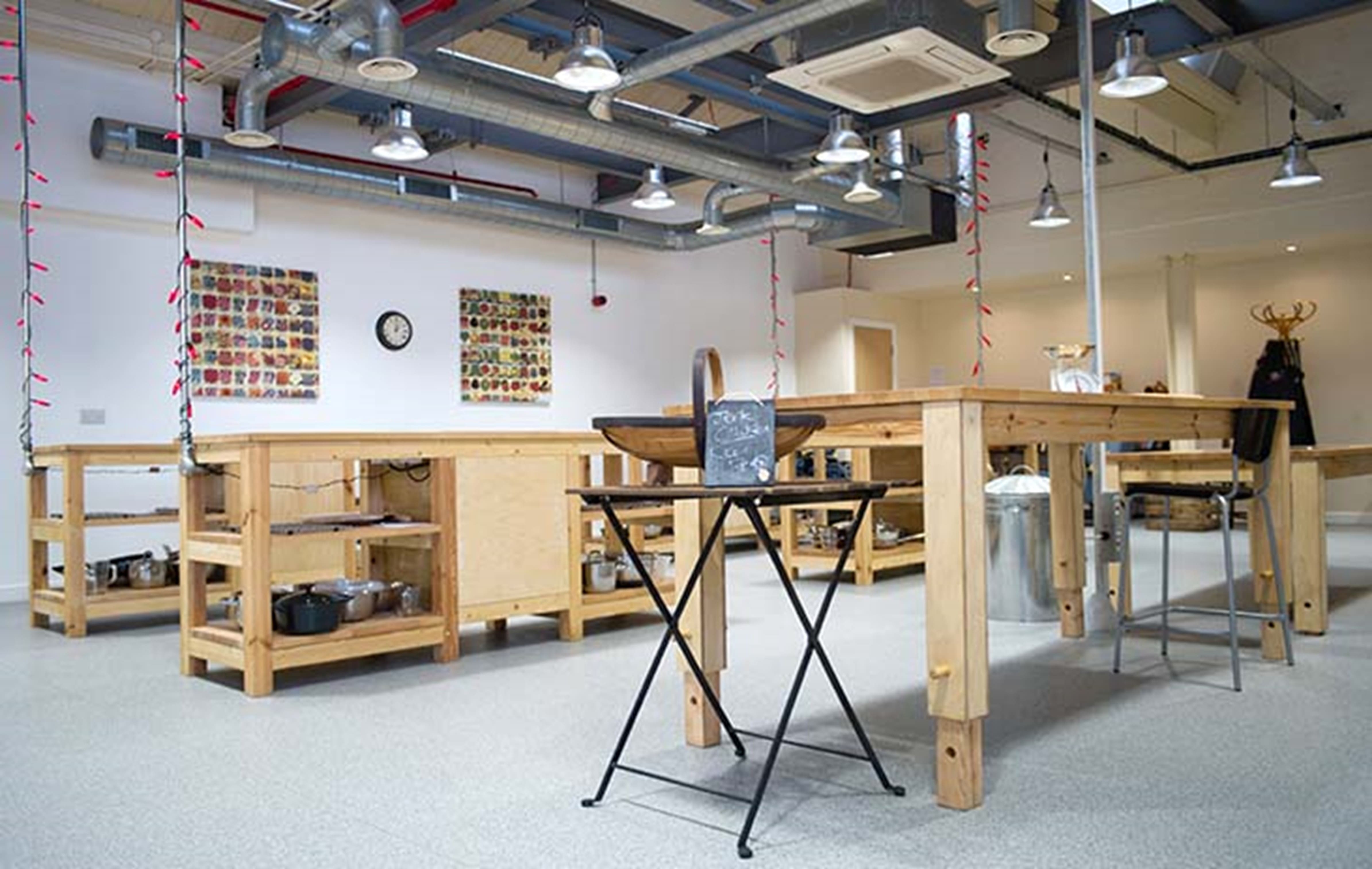 Pick up some new skills at a cookery class
Leeds Cookery School offers courses with punch, from zero-waste classes to a taste of Hawaii, India or Greece (from around £75 per person). All proceeds go to Zest, a charity supporting those living in underprivileged areas of Leeds.
Celebrate all things food
Variety is the name of the game at these food festivals, which allow you to sample a range of tasty treats in a single day.
13. Big Feastival, Oxfordshire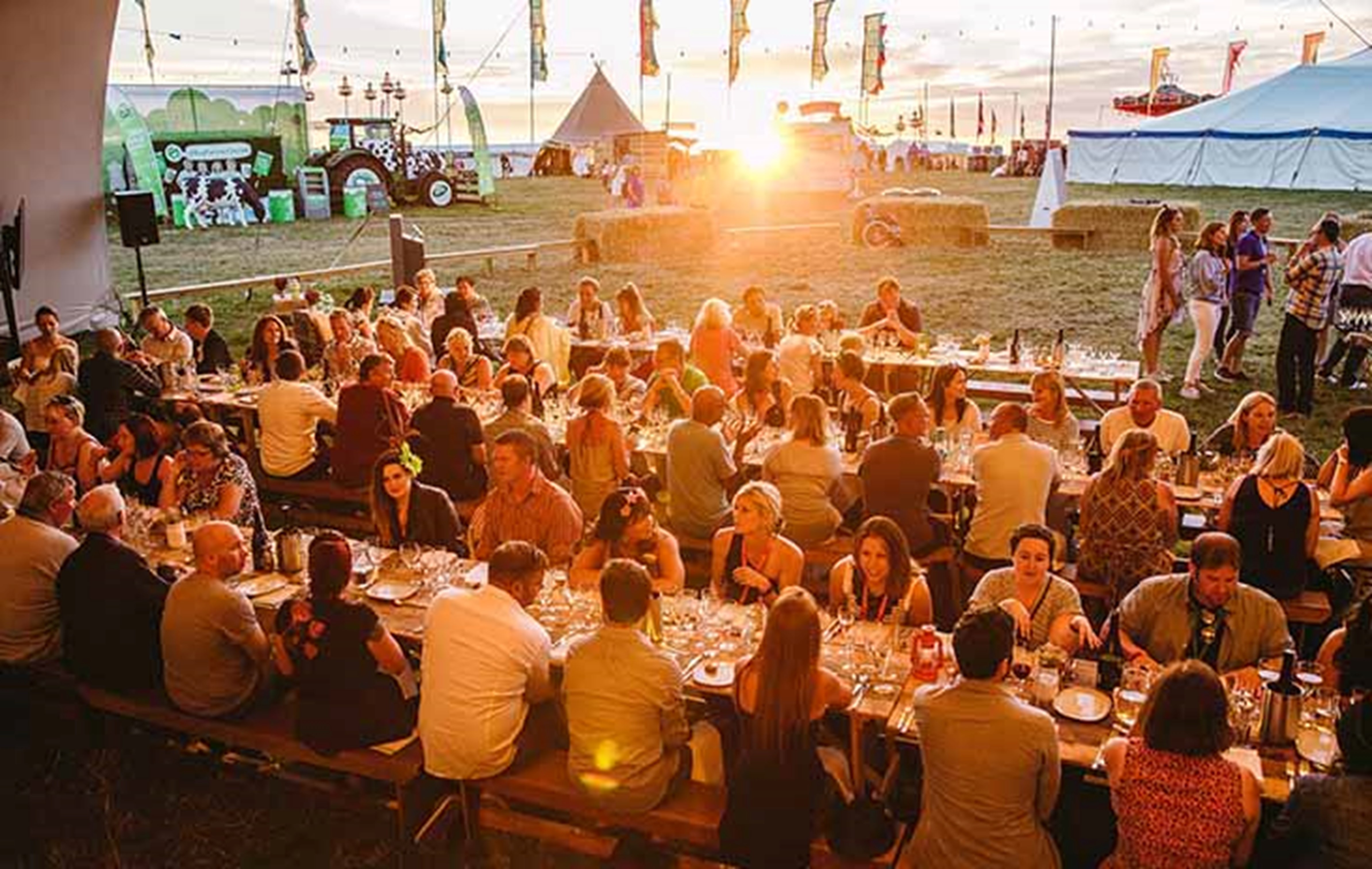 The NEFF Big Kitchen, Big Festival 
Although the farm setting causes some challenges, the organisers of the Big Feastival do everything they can to make this celebration of food, music and family open to all. Highlights include some of the country's best street-food traders and big-name pop acts playing live. You can download a map that highlights the facilities on site: these include a series of accessible campsites, accessible toilets and a raised viewing area within the main arena. (26–28 August 2022)
14. Hastings Beer and Music Festival, East Sussex
This fun festival fuses top-notch tipples and great music: sup on real ales, cider and wine while you listen to live bands and artists from the area. Best of all, the site has views of the sea. There are accessible toilets and an area designated for wheelchair users. Carers also get free admission. (29th June–2nd July)
15. Moira Specialty Food Fair, County Down
The best of Northern Ireland's produce is put on display at this festival in Moira. Producers descend on the sprawling Moira Demesne park to sell artisanal Irish cheese, sweets and street-food eats. You can expect chef's demos and fun games for kids, too. The whole site is wheelchair friendly, there are accessible toilets and guide dogs are welcome. (Saturday 20th August)
Image credits
Rough Guides would like to thank the following individuals, companies and picture libraries for their kind permission to reproduce their photographs (in order of appearance on the web page):
Header image: Victoria Market Hall © photocritical/Shutterstock
The Scotch Whisky Experience in Edinburgh: © The Scotch Whisky Experience/EuansGuide
View over Denbies Wine Estate: © William Barton/Shutterstock
Victoria Market Hall: © photocritical/Shutterstock
Pick up some new skills at a cookery class: © Leeds Cookery School
The NEFF Big Kitchen, Big Festival 2016: © Andrew Whitton / Fanatic 2016