Have you started thinking about the summer holidays this year? Across the UK there are plenty of great accessible spots that you can visit, whether you prefer a relaxing retreat or a more adventurous affair.
Rough Guides have selected some of their top accessible holiday spots for you to visit this summer – take a look!
---
Summer is upon us, and this year many people are opting for holiday destinations a little closer to home. From beach adventures to historic urban escapes, there are plenty of accessible trips for travellers all over the UK. Here, we've picked the best of them. 
England
Hit the beach in Clacton-on-Sea
The sand-trimmed Essex Coast is often underrated, but Clacton-on-Sea is a spot that you don't want to miss. It's the biggest town along Essex's aptly named 'Sunshine Coast', and it's got everything you need for a fun seaside escape with the whole clan. The town's crown jewel is its pier, with kid-friendly rides, adventure golf and a bowling arcade. It's fully wheelchair accessible, with ramps to the attractions and everything on one level. 
There's also level access to Kings Promenade, which sweeps along the back of the beach and offers views of the North Sea. The promenade is dotted with pastel-coloured beach huts, two of which are suitable for wheelchairs (they're located on the west side of the pier). There are disabled parking spaces right by the pier, too.
Get a dose of history in Chester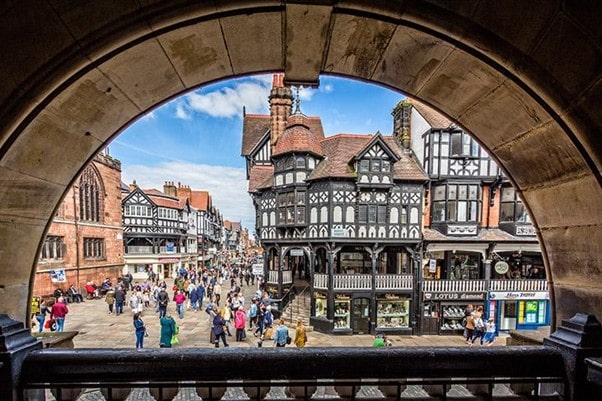 If you prefer holidays with a bit more history, then set your sights on northwest England and the lovely city of Chester. In 2017, Chester became the first British city to win the European Access City Award. The award recognises the city's dedication to making its treasure trove of attractions accessible to all visitors. Its hulking Roman walls are the city's pride and joy – the defensive structures stretch out for 2 miles, and wheelchair users can access them via a slope.
Another highlight is The Rows, a gorgeous stretch of historic half-timbered buildings, now filled with independent boutiques, cafés and restaurants. The shopping arcade on Eastgate Street provides access for wheelchair users.
Have a family adventure on the Isle of Wight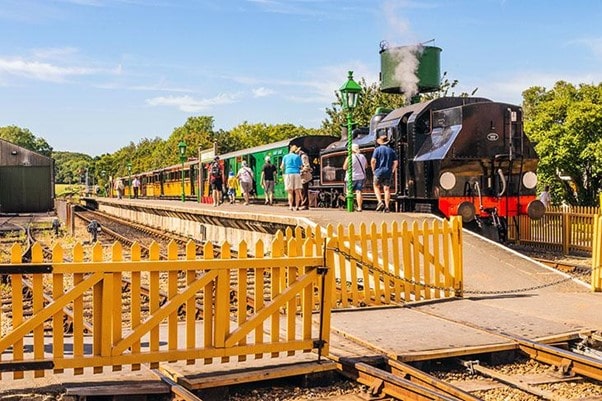 Spend any amount of time on the bucolic Isle of Wight and it's easy to forget that you're in the UK at all! This is a land of rolling sand dunes with flashes of greenery, lush forests and stark white cliffs. Most people arrive by water, crossing the Solent on a ferry. The various ferry operators have lifts and accessible toilets, and you should advise staff 48 hours in advance of your journey should you need assistance.
Once you arrive, there's a wealth of accessible attractions. Carisbrooke Castle is always a favourite with visitors: it's the ultimate storybook fortress, with its rounded towers and ruined walls, and parts of it are accessible to wheelchair users. Flat pathways wind throughout the castle's grounds, and both the well house and the lower floor of the museum have level access. (The wall walk is inaccessible, unfortunately.)
For another fun family day out, take a trip on the Isle of Wight Steam Railway. Steam-train buffs will appreciate the beautifully restored Victorian and Edwardian carriages, while those who are less interested in trains will be content to watch the scenic views from the window. All areas of the railway, from its train carriages to its shop and Train Story Discovery Centre, are accessible to wheelchair users.
Scotland
Try a countryside escape in Fife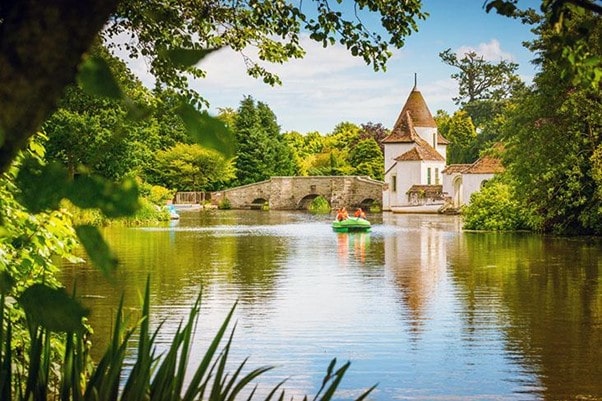 Dreaming of the ultimate, get-away-from-it-all countryside escape? Then check out The Rings, a cluster of charming holiday accommodations in rural Fife. The family-owned site includes a sprawling, 16-bed cottage, plus six peaceful cabins and oodles of space for camping – and it's committed to accessibility. Across the properties there are lots of thoughtful features, including lowered counters, wetrooms and spacious corridors that will make your stay a comfortable one. Plus, each place offers gorgeous far-reaching views over the Scottish countryside.
You'll find plenty of accessible attractions in the area, too. It's just a short drive out to Craigtoun Country Park, with its pretty boating lake and miniature railway (staff can assist disabled visitors onboard). Here, the paths are level and wheelchair-friendly, and there are accessible toilets and parking spaces. If needed, you can also hire specialised wheelchairs at St Andrews' West Sands Beach (around 30 minutes away), or strike out on the Loch Leven Heritage Trail, which is mostly flat and accessible.
Wales
Enjoy a dreamy beach break in Cardigan Bay
You don't need to head to Europe for a gorgeous beach break. When the summer sun comes out, the blue waters and pale-gold-sand beaches of Cardigan Bay provide a perfect seaside getaway. And if you're lucky, you might even spot wildlife such as dolphins frolicking in the sea. 
If you're looking to spend the day on the sand, then head for the strands of Poppit Sands or Newport, both of which have dedicated beach wheelchairs for hire. Aberporth also has wheelchair-friendly access to the beach.
Once you've had your fill of sun, sea and sand, head to the Cardigan Bay Marine Wildlife Centre. This hub for marine research is sure to be a hit with kids – it focuses on educating the public on the bounty of local wildlife, from seabirds to seals. The centre is fully wheelchair accessible.
Northern Ireland
Experience all-out luxury at the Killeavy Castle Estate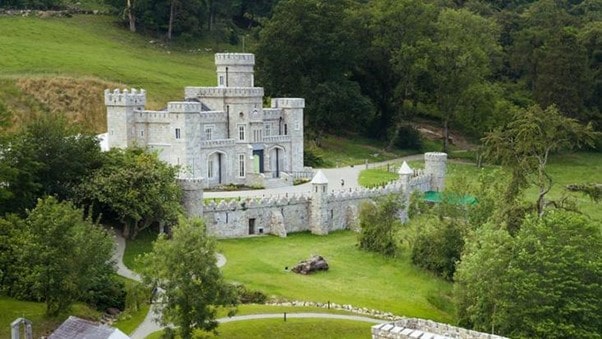 Those who want an uber-relaxing holiday should book a few nights at the Killeavy Castle Estate, in Northern Ireland's southeast. Once a private residence for the Foxall family, the sumptuous hotel dates back to 1836 and its design was inspired by Gosford Castle, also in County Armagh.
The castle is an impressive sight from the outside, with its boxy towers and thickly wooded surroundings. Inside the hotel, guests will find sleek and stylish rooms with a dash of old-world charm. There's also a spa and a swish restaurant that offers fine dining with four- and seven-course tasting menus. It's the perfect treat for those wanting to go all-out on their summer holiday.
The main entrance to the hotel is accessible for wheelchair users, and there are numerous accessible guestrooms here too. Visitors should inform staff of their needs at the time of booking.
Image credits
Rough Guides would like to thank the following individuals, companies and picture libraries for their kind permission to reproduce their photographs (in order of appearance on the web page):
Header image © Liz Miller/Shutterstock
Beach huts in Clacton on sea © RMC42/Shutterstock
The Rows © Nigel Jarvis/Shutterstock
Isle of Wight Steam Railway © Liz Miller/Shutterstock
Craigtoun Country Park © VisitScotland / Damian Shields
Killeavy Castle Estate © Killeavy Castle Estate
Related articles
5 accessible days out that carers love
7 of the best sensory gardens in the UK
12 greatest accessible trails across the UK