With the Winter Paralympics taking place this year, it's worth reflecting on the value that sport and physical activity has for disabled people. We asked Ian Cook to look at leisure centre accessibility and compile a list of accessible gyms to help encourage a fit and healthy 2018!
Accessibility in gyms is improving
Elite athletes such as Baroness Tanni Grey-Thompson and Ellie Simonds have achieved great things at sport's highest level, but anyone, regardless of ability, can enjoy and thrive in sport – even without winning medals! According to 2015-16 figures from Sport England, disabled people are twice as likely to be physically inactive (43 per cent) as non-disabled people (21 per cent).
The limited accessibility in gyms and leisure centres is often cited as one reason for our lower rates of activity, but things are changing for the better. Although there is no "one size fits all" solution to accessibility, there are certain general national rules that are now being applied to leisure centres. Several gyms now offer parking for blue badge holders as well as accessible entrances, toilets and shower facilities for disabled people as well as lifts and ramps where needed.
How to make equipment work for you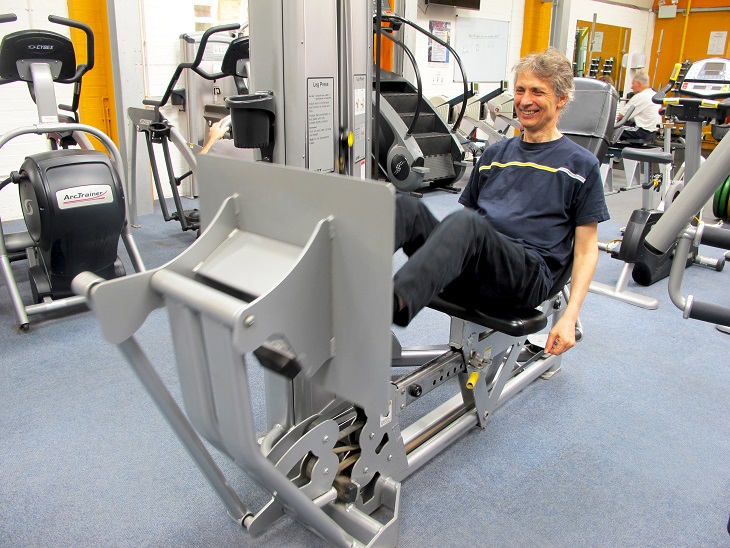 Most gyms have staff available to help you discover the right equipment for you
Some exercise equipment can present challenges for people with different disabilities, but even if a piece of equipment is inaccessible, there are often different ways of exercising the same muscles. For example, some exercise bikes are recumbent and can be used by wheelchair users and some bikes even have assistive technology which means the bike does some of the pedalling for you. Also, many gyms have trained staff on hand to give an induction so you get expert advice about what equipment can be safely used or made accessible.
How the EFDS can help
Several years ago, in an effort to enhance accessibility, the English Federation of Disability Sport (EFDS) set up the Inclusive Fitness Initiative (IFI) to support leisure centres in becoming more accessible for disabled people. There are currently 27 IFI accredited gyms/leisure centres across the country, from Kent to Edinburgh, and you can find them by searching by region on their website.
All IFI-accredited gyms use a continuous improvement tool called Quest to measure their accessibility and several are rated "excellent", which you can find on their website. Examples of the accessible facilities they use include disabled parking bays, accessible toilets, showers, lifts, ramps or hoists where appropriate, as mentioned before.
Finding gyms near you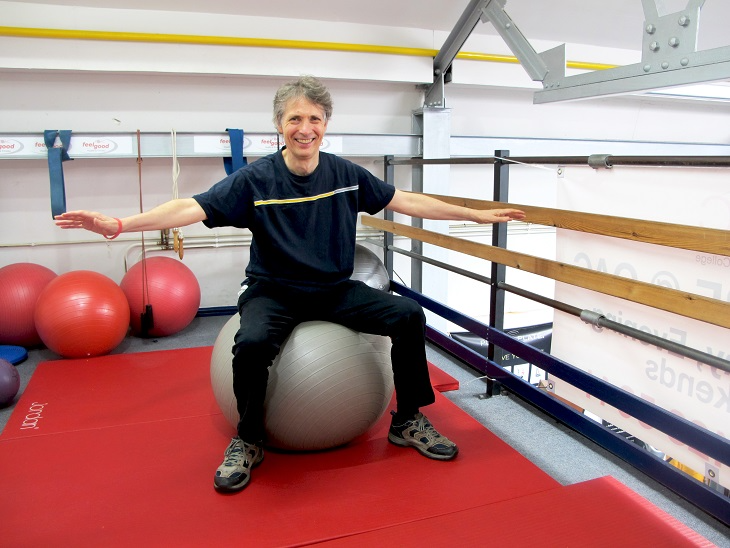 With the EFDS, it's simple to find your closest accessible leisure centre
A full list and details of IFI-accredited gyms can be found here. Ten gyms/leisure centres are based in London, but the rest are well distributed nationally. In addition to accrediting gyms, IFI assists leisure providers and fitness equipment purchasers with an endorsement scheme for commercial fitness equipment.
As well as IFI-accredited gyms, there are many other gyms and leisure centres which are disability friendly, often attached to facilities or educational institutions which serve disabled people. For example, there is the Feelgood Fitness Centre in Birmingham and ASPIRE (The Association For Spinal Injury Research And Reintegration) in North London, which has a leisure centre, gym and swimming pool. In Manchester, Empower is the organisation to contact to find accessible gyms. Elsewhere, your local university, college or council leisure centre is a good place to start your search.
How the Motability Scheme can help
The Motability Scheme enables you to exchange your higher rate mobility allowance to lease a car, scooter or powered wheelchair—perfect for getting to your local accessible gym or leisure centre. Find out more about joining the Scheme by requesting a free information pack or using the car search tool to find the right car that is suitable for your needs.
Related articles
New year, new hobby: How to make the most of your car or scooter this year
Swimming with a disability: Para-swimmer Andrew Mullen's Paralympic journey
You can still enjoy fishing with a disability: How the Motability Scheme can help