From VIP wristbands for visitors with autism to pre-show touch tours for blind and visually impaired theatre-goers, these accessible attractions and experiences have really thought about what can make a day out easier for people with invisible disabilities. Facilities such as text-to-speech scanners, multi-sensory exhibitions and designated quiet times can make all the difference. Rough Guides' writer Emma Field has selected 10 great days out for people with hidden disabilities, whether you're into nature and wildlife, history and heritage, culture, extreme sports, or just want to admire the view.
Best for nature and wildlife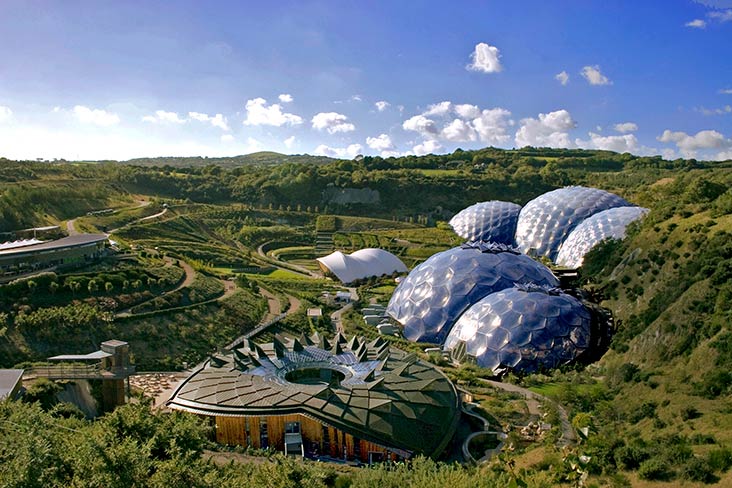 The exotic gardens and biomes at the Eden Project
1. Sensory explorations at the Eden Project, Cornwall
A trip to the Eden Project's enormous plant-filled biomes and outdoor gardens is a non-stop sensory experience. Hear the roar of the waterfall in the Rainforest Biome, breathe in the heady scents of the Mediterranean Biome and admire the views from the Rainforest Canopy Walkway. The Eden Project has won awards for its accessibility too.
Top tip:Book one of the relaxed sessions for a calmer environment with adjusted lighting and sound.
2. Tranquil Tuesdays at The Deep, Hull
This remarkable – and accessible – aquarium is packed with tropical fish, sharks, rays and even penguins. On Tranquil Tuesdays (from 3pm, the first Tuesday of the month, term-time only), the lights are brighter and the audio quieter.
Top tip: Avoid the queues by visiting outside 10am-2pm which is the aquarium's busiest time of day.
Best for views
3. Stand atop the Whin Sill Grassland Roof, Northumberland
The fully accessible, purpose-built Sill National Landscape Discovery Centre has exhibitions covering Northumberland National Park's natural and cultural heritage, art installations, a café and a shop, but its centerpiece is the fully accessible grass roof, which is planted with local flora. The sweeping views take in Hadrian's Wall and the North Pennines.
Top tip: Book a night in the youth hostel, YHA The Sill at Hadrian's Wall. It has two en-suite rooms, which are fully Disability Discrimination Act-compliant.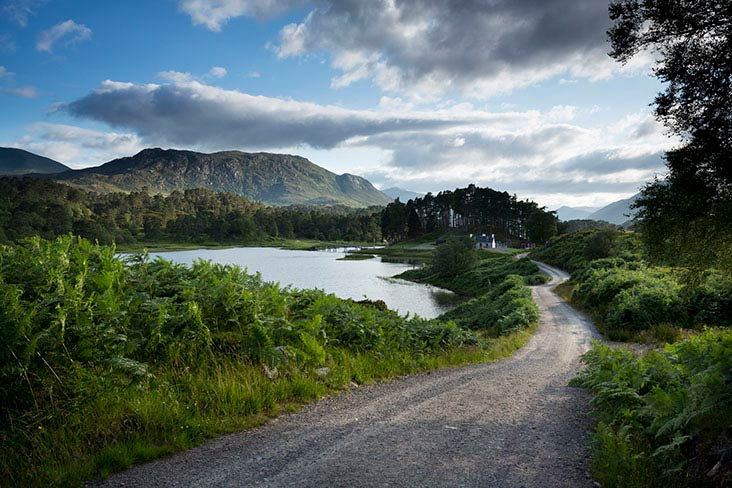 The beautiful view over Loch Afric in the Scottish Highlands
4. Tour the islands and Highlands, Scotland
Drive your Motability Scheme vehicle through the peaceful mountains and glens of the Isle of Skye and the northwest Highlands. The views are extraordinary, ranging from castle ruins and lochs to harbours and islands. If you have more time, you can extend your drive along the sensational North Coast 500 route.
Top tip: In spring, more than 100 varieties of daffodil carpet the grounds of the 16th century Brodie Castle. It's a Friendly Access site too, so people with autism can get extra support from specially-trained staff.
Best for culture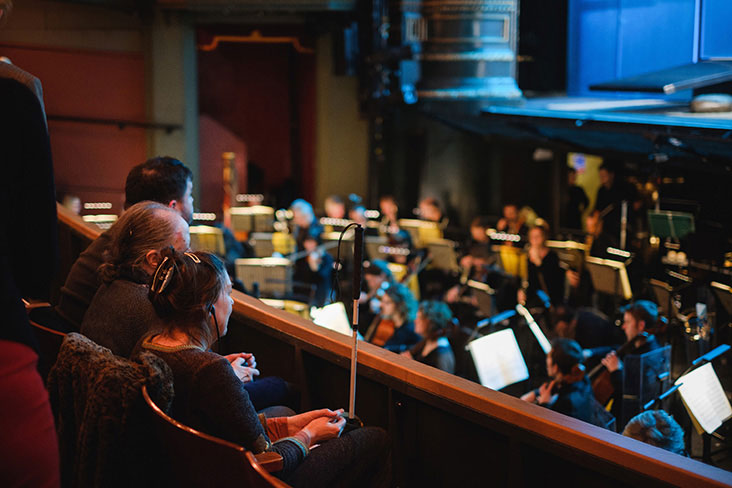 A touch tour performance with Opera North at the Leeds Grand Theatre
5. Watch a performance by Opera North
England's national opera company in the north puts on world-class touring shows with captioned, signed and audio-described access performances at Leeds Grand Theatre and tour venues.
Top tip: Audio-described performances of Kiss Me, Kate (24 May at Leeds Grand Theatre, 7 July at Edinburgh Festival Theatre) include a free pre-show touch tour where blind and visually-impaired audience members are allowed access to the stage to touch the sets and costumes.
6. Explore the V&A, London
The fully accessible V&A museum is packed with exhibits exploring 5,000 years of art and design, from Marie Antoinette's chair to 500 years of wedding dresses. Facilities for those with hidden disabilities include induction loops, audio descriptions of particularly historic parts of the museum, and text-to-speech scanners.
Top tip: Join one of the regular talks for blind and visually impaired or deaf and hard-of-hearing people. Upcoming topics include Ocean Liners: Speed & Style (April) and The Future Starts Here (June).
Best for active
7. Sniff the flowers at Mabie Wood, Dumfries & Galloway, Scotland
The Orchard Trail at Mabie Wood winds beneath giant sequoia and redwood trees to a sensory herbaceous garden with wooden sculptures. This is one of the best places in Scotland to see butterflies and moths, including the rare Pearl-bordered Fritillary, Dingy Skipper and Forester moth.
Top tip: There are accessible toilets at the start of the trail and regularly placed benches for rest stops along the trail. Refreshments are available at Mabie House Hotel.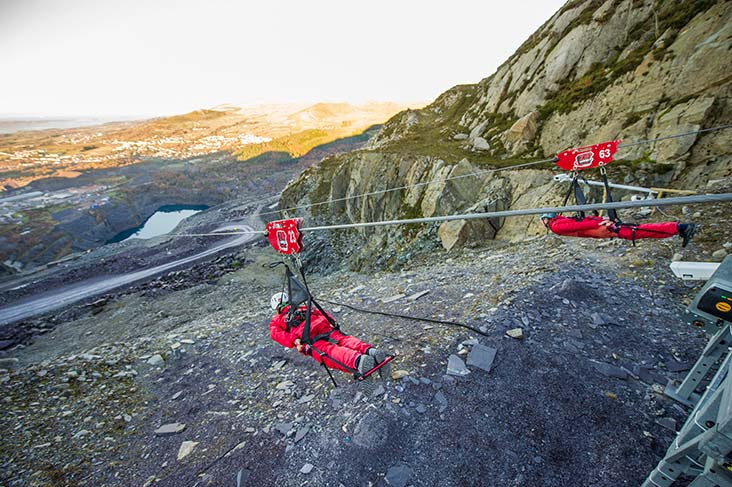 Fly at 100mph at Zip World in North Wales
8. Have an adventure with Zip World, Wales
Zip World has 10 adventures at its three Welsh sites, from zip lines to tree-top nets. For an adrenaline rush, try Velocity – this zip line reaches speeds of over 100mph – or slide, jump and giggle your way through a giant cavern at Bounce Below. Two people at a time can whoosh through woodland on the Forest Coaster, meaning carers can control the sled.
Top tip:Phone ahead so staff can help match your needs to the most appropriate adventure and arrange any extra support (Tel: 01248 601444).
Best for history and heritage
9. Visit the multi-sensory Titanic Belfast, Northern Ireland
Spend the day exploring nine interactive galleries covering the story of the R.M.S. Titanic, from shipyard to wreck site. Titanic Belfast is recognised as a local, national and international industry leader in accessibility, so you can be sure that your access requirements will be met.
Top tip: Visitors with autism can ask for a VIP wristband; if you need assistance at any point, simply show it to any crew member. You can also borrow ear defenders and black-out tents.
10. Explore Caernarfon Castle, Snowdonia, Wales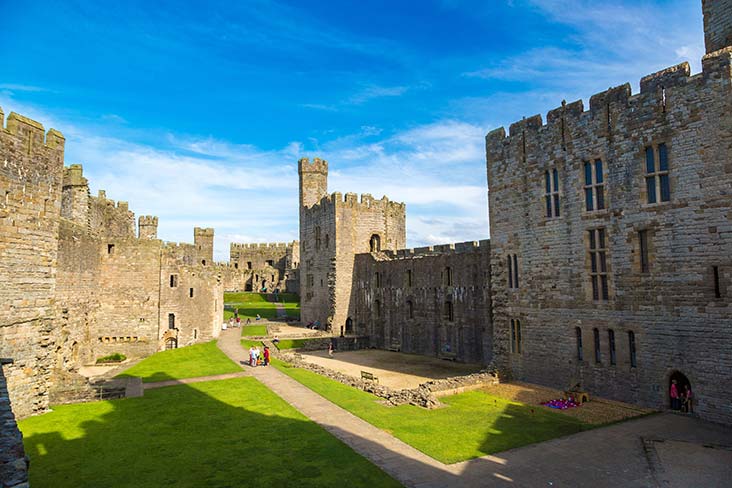 The accessible inner courtyard at Caernarfon Castle
Medieval fortresses weren't built with accessibility in mind, obviously, so it's nice when this has been rectified. Built by Edward I to tighten his grip on the local population, the formidable Caernarfon Castle looms over the Menai Straits and the Isle of Anglesey from its impressive position on the edge of the Welsh mainland. Nowadays it's much easier to access the inner courtyard and grounds of this 13th century castle, where benches and a portable induction loop are available, and disabled people and carers get free entry.
Top tip: The nearest disabled toilet facilities are 200 yards away from the castle entrance.
For more inspiration on days out around the UK, see The Rough Guide to Accessible Britain.
Read more articles like this:
7 free accessible things to do in the UK
The world's most accessible places to visit
Days out for foodies: the best accessible food and drink experiences in the UK
Image credits
Rough Guides would like to thank the following individuals, companies and picture libraries for their kind permission to reproduce their photographs (in order of appearance on the web page):
Header image: Caernarfon Castle: Shutterstock
Eden Project: VisitEngland/Eden Project
Loch Afric: VisitScotland / Paul Tomkins, all rights reserved
Zip World: courtesy of Zip World
Caernarfon Castle: Shutterstock