A Motability Scheme car or scooter can bring a great sense of freedom, especially if you want to get out and about in the UK – but what if you want to head further afield? Some of the world's cities are surprisingly easy to get around if you have a mobility issue and love to explore. To provide some inspiration for your next adventure, here is Rough Guides' author Antonia Windsor's pick of the world's most accessible places.
Europe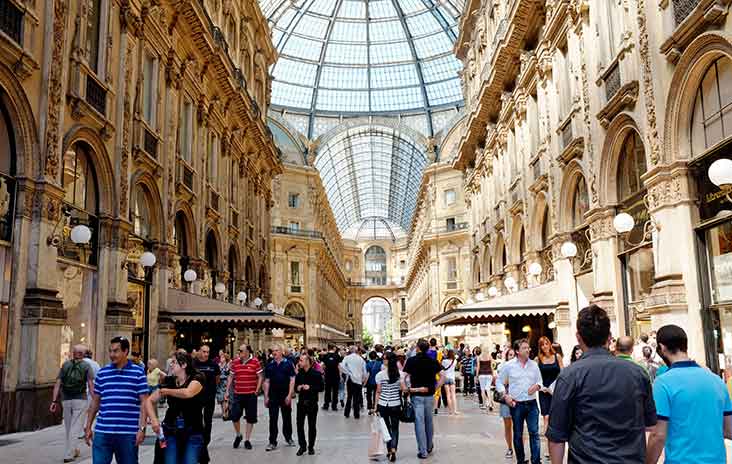 The splendid Galleria Vittorio Emanuele II shopping arcade in Milan, Italy
Milan, Italy
The Italian fashion hub is one of Europe's most style-conscious cities and one of the most accessible, too. Milan wasn't always easy to get around, but a recent overhaul saw the city awarded the EU Access City Award in 2016. The municipal transport provider ATM now has low-floor buses to carry people with wheelchairs, the metro has lift access and many of the public taxi services can provide vans with hydraulic lift. The Duomo di Milano is free for disabled people and their carers while the Galeria d'arte Moderna offers tours for blind or partially-sighted people. Don't miss Leonardo da Vinci's The Last supper at the Santa Maria delle Grazie. See aboutmilan.com for access information.
Dublin, Republic of Ireland
Rich in history and culture, and famously lively nightlife, Ireland's capital is undoubtedly one of Europe's most beguiling destinations. Despite the cobbled stones of Temple Bar, Dublin is mainly flat, with bridges across the River Liffey suitable for wheelchairs. Major visitor attractions have full access, including the Guinness Storehouse where there's a great view over the city from the Gravity Bar. Both Kilmainham Gaol and the old Library at Trinity college, which houses the Book of Kells, and will organize a bespoke tour for visitors with mobility issues. See sagetraveling.com for a review of accessibility in Dublin.
Also try: Germany's hip capital, Berlin won the EU Access City Award in 2013 and got special praise for its highly accessible transportation system and efforts to create a barrier-free environment. The Catalonian capital Barcelona, too, is a very friendly city for wheelchair-users, where you can wheel down La Rambla straight to the beach. Note that Gaudi's famous Sagrada Familia is currently upgrading access.
Asia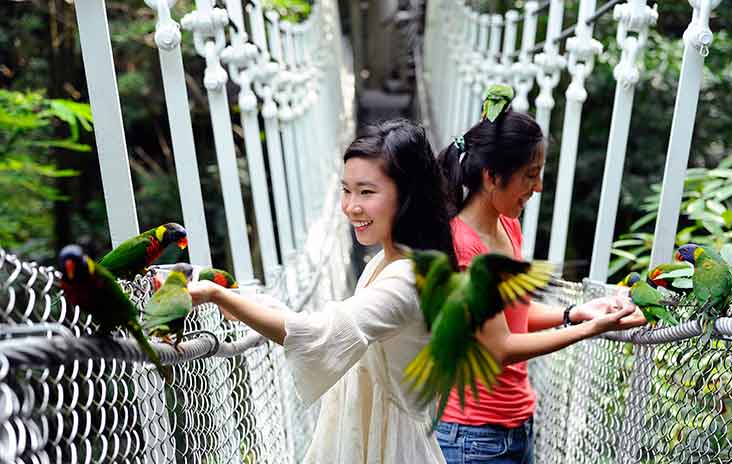 Feeding the lories and lorikeets at Jurong Bird Park, Singapore
Singapore
Known for its soaring skylines, elegant temples and colonial heritage, this efficient, modern metropolis is a delight to visit if you're a wheelchair-user. In 1990, the authorities in Singapore introduced a policy of "Barrier-Free Accessibility" – upgrading buildings in order to improve access – and today it's probably the easiest city in Asia to get around. More than half of the buses are wheelchair-friendly and every train on the metro is equipped with two wheelchair carriages. For a bird's-eye view of the city, don't miss the Singapore Flyer. If you prefer to stay on firm ground, visit the Singapore Zoo and Jurong Bird Park where almost all of the grounds have paved paths. See visitsingapore.com for more on accessibility in Singapore.
Hong Kong, China
Hong Kong moves at tremendous pace. Within the streets of this densely packed autonomous island territory, ancient temples and chaotic markets cram in beside towering skyscrapers, and there's some of the best food and shopping on earth. If you're visiting Hong Kong, you'll need to plan ahead, but there's a good transport system and no shortage of adapted hotel rooms. Admire the city skyline from the Star Ferry across Kowloon Bay. For loftier views, take the wheelchair-modified number 15 bus from the centre to Victoria Peak or ride the Ngong Ping 360 Cable Car. Most of Hong Kong's Disneyland can be explored in a wheelchair, too. For more information, see discoverhongkong.com and wheelchairtravel.org. Consider travelling on a tour tailored to your access needs, such as those offered by The China Guide.
Australasia
Sydney, Australia
Sydney is without doubt one of the world's best-looking cities. Between the sparkling harbour with its iconic Harbour Bridge to the west and the golden surf beaches lining the eastern shore, you'll be spoilt for choice in terms of access. Almost all of the main city attractions are accessible by wheelchair, including the Sydney Opera House, Sydney Aquarium and Sydney Tower Eye. Take a harbour cruise or a leisurely stroll along the flat coast path between Bondi and Coogee beaches. Then check out the world-class museums, the botanic garden humming with birdlife, the exciting food scene and never-ending nightlife. For further access information, check sydneyforall.com.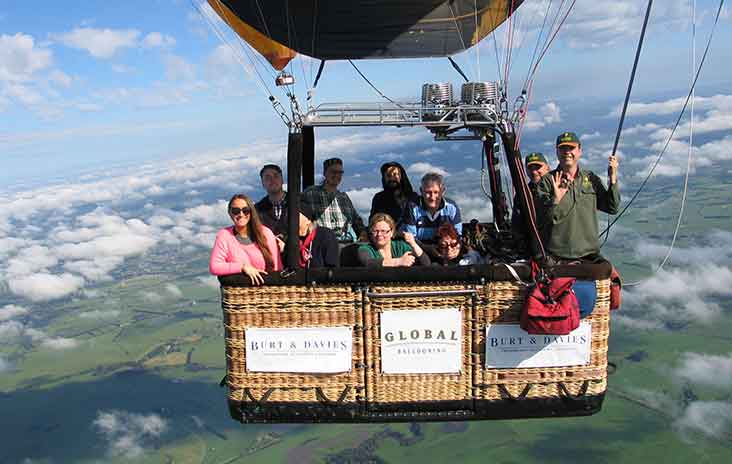 An accessible hot-air balloon ride with Global Ballooning Australia
Melbourne, Australia
Australia's second-largest city, Melbourne, is Sydney's laid-back sister. Among its orderly tree-lined streets, you'll find superb international cuisine, thanks to the city's diverse immigrant population, plus cutting-edge theatre, art, comedy and live music. Take time out in the peaceful Royal Botanic Gardens and re-energise before heading to the accessible beach at St Kilda or the bars and cafés of Fitzroy's Brunswick Street. Melbourne has some quirky attractions for people with mobility issues, such as a disability-friendly balloon ride with Global Ballooning Australia, front-row seats at the penguin parade on Phillip Island and the Eureka Skydeck, where you can enjoy the view from a glass-bottomed platform 88 floors up. Check out this handy Travability access guide and transport information.
Also try: Over in New Zealand, you'll find the cosmopolitan capital Wellington a breeze to get around, with designated wheelchair spots on the cable car and guided sensory tours for blind people at Te Papa National Museum.
North America
Seattle, Washington, USA
The Emerald City, the jewel of the Pacific Northwest region, is considered one of the most accessible cities in the US, not least for its good transport system and easy access to most attractions. This seaport, surrounded by mountains and speared through the heart of Downtown by the Space Needle, is famous for its music – most notably, the Grunge scene of the 1990s – and is home to large tech companies, including Amazon and Microsoft. The historic Pike Place Market, which dates from 1907, has recently had lifts and disabled toilets installed. Other accessible attractions include the Seattle Art Museum and the The Future of Flight Aviation Center & Boeing Tour. Check this blog wheelchairtravel.org for further information.
Also try: The Great Sand Dunes in Colorado's national park now have wheelchairs with inflatable tyres to hire so you can enjoy the desert landscape. Across the border in Quebec, Canada, you'll find French-speaking Montreal an easy city to navigate with free wheelchairs for exploring the botanical gardens and access to all the major museums.
Central America
Playa Del Carmen, Mexico
The southern half of the Americas isn't the best continent for accessible travel. However, there's a little gem in Mexico. The palm-fringed coastal resort of Playa Del Carmen has the country's first accessible beach situated in front of the Fundadores Park. It offers beach wheelchairs, adaptive swimming and accessible showers. From here, you can also visit the archaeological sites of Chichén Itzá and Tulum. Try the accessible tours organised by Cancun Accessible.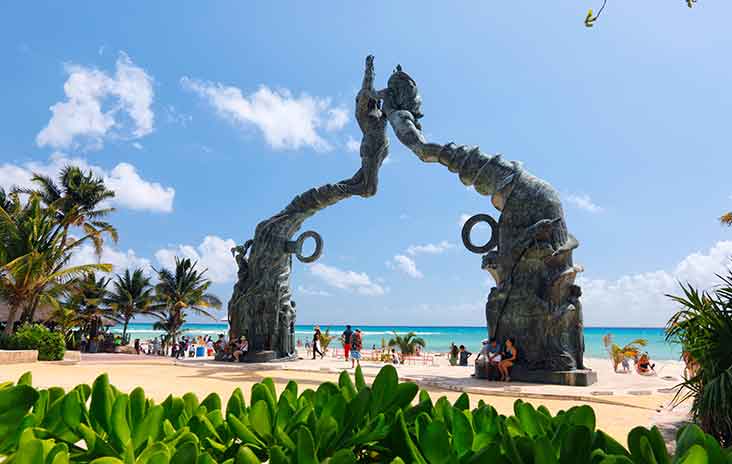 The Portal Maya sculpture in Parque Fundadores, Playa del Carmen, Mexico
Need to know:
For other travel inspiration, see The Rough Guide to Accessible Britain.
The Motability Scheme enables disabled people and their families to access a brand new car or scooter, by exchanging their mobility allowance to lease the vehicle of their choice. Find out more:
More useful articles:
The best accessible caravanning spots in the UK
London calling: A fun-filled accessible day out in the City
European adventures: six of the best accessible trips
7 free accessible things to do in the UK
Image Credits
We would like to thank the following individuals, companies and picture libraries for their kind permission to reproduce their photographs (in order of appearance on the web page):
Header image: Hong Kong, Victoria Harbour: Alamy Stock Photo/ Sean Pavone
Milan: Galleria Vittorio Emanuele II: Picfair/ primastock
Hong Kong: Victoria Harbour: Alamy Stock Photo/ Sean Pavon
Melbourne: Easy access balloon basket: Global Ballooning Australia
Playa de Carmen, Mexico: Parque Fundadores: Alamy Stock Photo/ Nino Marcutti
Singapore: Jurong Bird Park: Wildlife Reserves Singapore