Motability Scheme customers have RAC breakdown cover fully included in their lease and you can find out more about what to do if you break down on the road. It's possible you've used their services before, but do you know what actually goes on during a typical day for a RAC Patrol Man?
Kevin Andrews
Meet Kevin! He is from Bath and has worked with cars all his life. But it wasn't until he became a Call Out Technician for Mercedes that he really found his calling—helping people at the roadside. He joined the RAC in 2002 and hasn't looked back since. In fact, he won Patrol Ambassador of the year in 2010 for his outstanding service.
No typical day
When asked about a typical day, Kevin said he found it hard to think of any two working days that have been the same! His job involves anything from fixing a flat battery to trying to get a pet hamster out of a car dashboard and everything in-between. Shifts can last up to 12 hours with overtime and can start at 6 am any day of the week.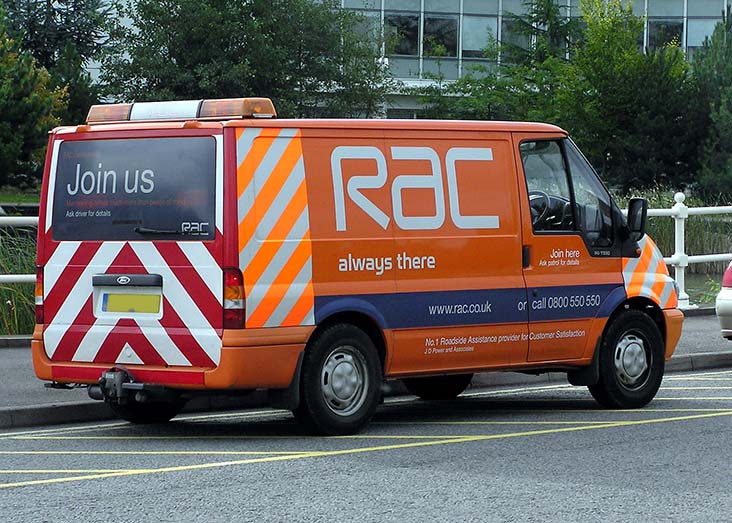 The RAC is the breakdown service provider for the Motability Scheme
7:30 am
First up for Kevin on the day he recounted for us was a car that wouldn't start—a very common problem! The car had an automatic gearbox and the owner had simply forgotten to take it out of drive when it was turned off. All Kevin had to do was pop it into park and the driver was on their way.
9.00 am
Kevin was then called to assist someone with a puncture which is, again, something Kevin deals with very often. He stresses that it is really not advisable for people to try and change wheels and certainly not by the roadside, so Kevin or one of his colleagues are always happy to help if you end up with a punctured tyre!
11:00am
The second car that wouldn't start of the morning! This job was another easy one for Kevin, as it was a faulty battery that he could thankfully fix then and there with one of the of batteries he carries in his van.
1:00 pm
After a quick lunch, Kevin then had to dash to the Severn Bridge to help in a critical situation: a car had broken down the motorway. Motorway breakdowns are very serious and are prioritised over other calls. When he arrived, using some state-of-the-art equipment, Kevin was able to see that the car's fuel pump was not working. He had to safely tow the customer to the nearest service station, which was in Wales, to wait safely for a tow home.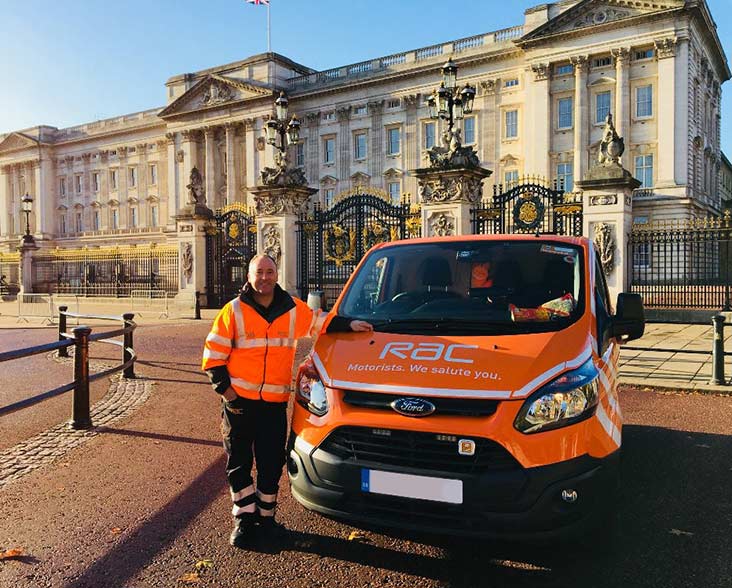 Kevin, like all RAC Patrol people, is prepared for any issues that customers might have on the road
4:00 pm
Kevin's next job was a Motability Scheme customer with a punctured tyre. Many new cars these days have no spare wheel which does often mean they have to be towed rather than fixed at the roadside. However, like all RAC patrols, Kevin always looks for the best solution, so he was able to efficiently come up with a short-term and safe repair which allowed the customer to drive to the nearest tyre centre. This was by far the quickest option and much more convenient for the customer.
5:00pm
While security devices serve a great purpose, they can sometimes cause some problems! In his next job, Kevin was called to a van that would not start because the immobiliser would not switch off. Jobs like these need attention from the technical side of repair work and Kevin managed to reboot the computer system in the immobiliser and send the customer on their way.
Drivers with disabilities and WAVs
Kevin's own father was reliant on a mobility scooter for many years and, like all the other RAC patrol staff, he takes people's personal mobility very seriously. The key is to try and find the best solution for the customer in any given situation. In one call out, Kevin came to the aid of a customer who was trapped in her wheelchair in the driving position. The mechanism had jammed and he had to think of a way to free her. It took a bit of time and a lot of work but Kevin managed it!
Customer service is very important to Kevin and he said they both laughed and kept their spirits high during this rescue which made it all far less troubling for the customer. Working with adapted cars is no problem for the RAC, as they are able to contact and discuss any issues with the manufacturers when needed. If a resolution cannot be reached at the roadside, arrangements are made for a suitable way home for the passenger including adapted taxis or hire cars.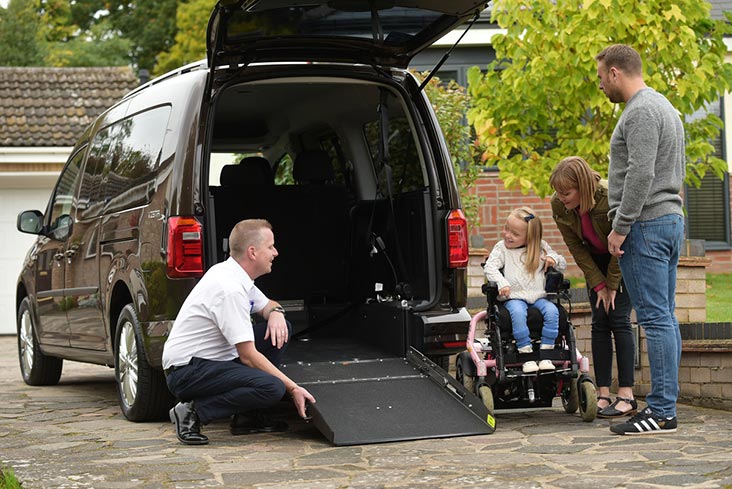 The RAC can provide accessible taxis or hire cars if needed
Saftey first
Whatever happens, Kevin and all of his fellow colleagues make sure the customer is safe first before looking at the car. Vulnerable people are given priority in the call centres and the technicians are all trained and equipped to deal with almost anything!
Crit'Air
You may have heard about the new emissions sticker needed when travelling in France. The RAC is keen to make sure all drivers are aware and have their Crit'Air sticker if they plan to travel into mainland Europe. You just need to visit this website to apply for your certificate. Find out more about preparing to take your Motability Scheme car abroad.
Breakdown cover included with the Motability Scheme
As part of the Motability Scheme's partnership with the RAC, there is onward travel and replacement cars provided for customers who break down on the road and Motability Assist is available for scooter and powered wheelchair customers. Aside from RAC breakdown cover, there are a lot more convenient perks included as part of your Motability Scheme lease including road tax and servicing.
Find out more about joining the Scheme and accessing these great perks!
---
Related articles
How Motability Assist gives peace of mind
Top tips for looking after your Wheelchair Accessible Vehicle (WAV)
Reporting a car fault to a dealer or workshop