Larger cars, which include SUVs, 4X4s, MPVs and estate cars, provide more space and are great for families and people who need to carry larger loads, such as mobility scooters and wheelchairs. In this article, Richard Aucock of Motoring Research has selected and reviewed five large cars that are available to lease on the Scheme, with no Advance Payment. This means that in order to lease any of the below brand news cars for three years, you simply exchange your higher rate mobility allowance. Read on to find out more about Richard's selection of cars that are great for comfort, load space and technology. The prices shown are valid for applications placed between July – September 2019 and will be updated as at 1 October 2019.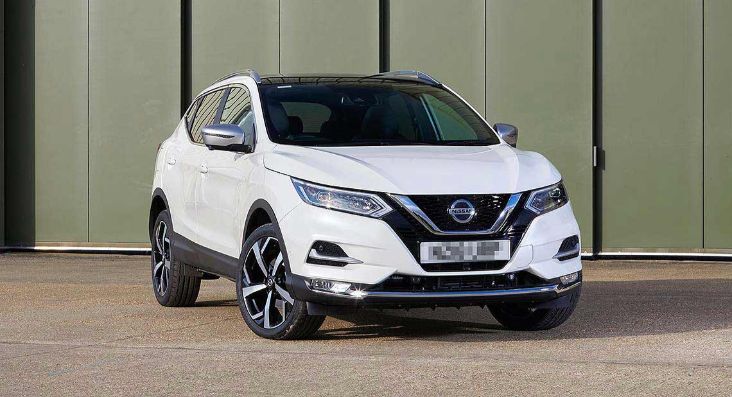 What sort of car is it?
The Nissan Qashqai is one of the best-selling cars in Britain. Built in Sunderland, it is a family-sized crossover SUV that set the template for this type of car when the first model was launched more than a decade ago.
Why is it so popular?
Tireless development means the Qashqai is simply an extremely well-rounded car, full stop. This generation has been out for a few years now, and has been honed into something that offers families everything they could need, with few weaknesses.
A well-designed interior makes the most of the space on offer, and precise assembly gives it a quality feel. The Acenta Premium grade is extremely generous with standard equipment, and the latest ultra-clean 1.5-litre diesel engine has a strong response to the accelerator, while turning in eye-opening fuel economy figures.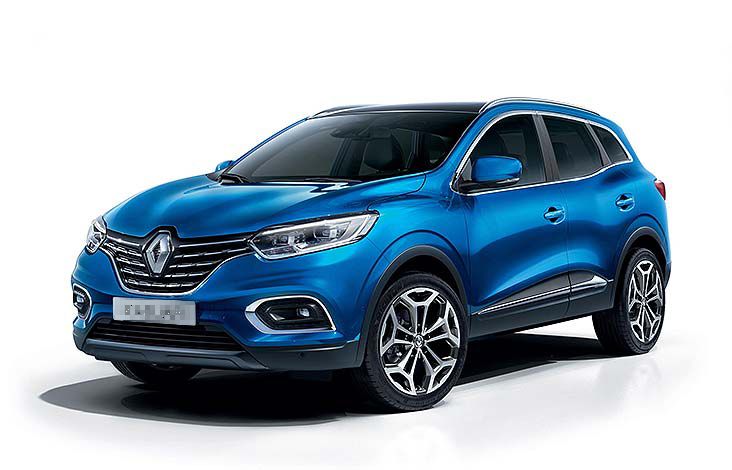 What sort of car is it?
The Renault Kadjar is the crossover SUV sibling to the Megane family hatch. It is actually related to the Nissan Qashqai too, but completely bespoke both outside and in. Many find the Renault's curvaceous lines very appealing.
Why is it so popular?
Design has long been a Renault strong point and the Kadjar is a great example of this. It is classy inside as well, with a refined feel, and the easy-access cabin is spacious and comfortable no matter how long the journey.
This latest version uses a brand new 1.3-litre turbo petrol engine. It sounds on the small side, but produces 160 horsepower, giving it strong and surprising acceleration. The new engine cruises quietly and drivers should be able to return much better fuel economy figures than the older, larger engines it replaces.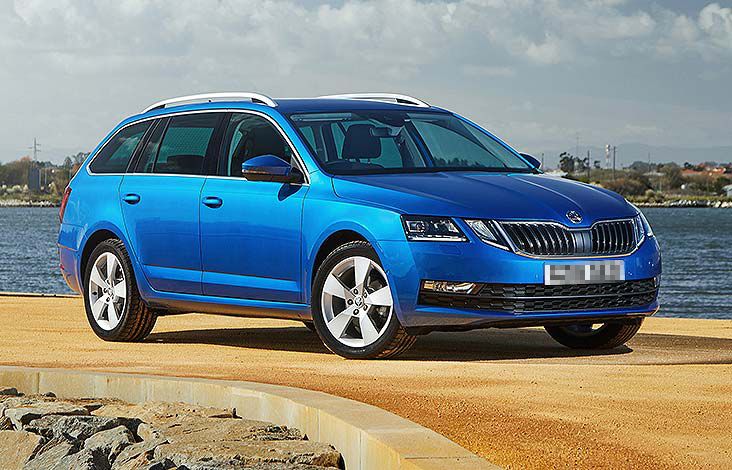 What sort of car is it?
Skoda's popular Octavia is well-regarded as one of the most practical large family cars you can buy. It is particularly popular in estate guise, which brings with it an enormous 610-litre boot, one of the largest and most practical load bays family car motorists can find.
Why is it so popular?
Clever and thoughtful features abound in the Octavia: Skoda calls it 'simply clever' design. It makes this refined, comfortable and well-equipped car a pleasure to live with. Owners feel as if the car is really on their side.
The 1.0-litre engine sounds on the small side for such a large car, but don't be fooled. It produces 115 horsepower and the punch it delivers when you press the accelerator is reassuring. Another benefit of this brilliant turbo petrol engine is exceptional fuel economy.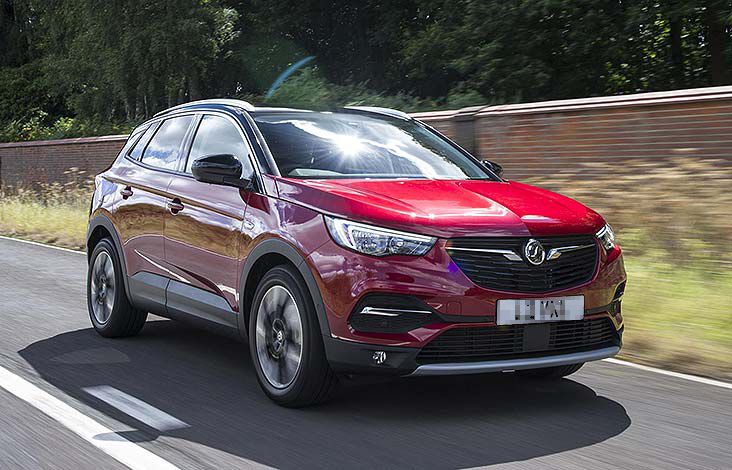 What sort of car is it?
The Grandland X is becoming one of Vauxhall's most popular models. It's easy to see why, as this large family-sized SUV has a mature design, commanding interior feel and lots of all-round space, including a roomy boot.
Why is it so popular?
Vauxhall puts a strong emphasis on a stable, composed drive, meaning the Grandland X has a sense of reassurance at all speeds. The ride is measured and it remains fuss-free even over challenging or broken roads.
Those in the front will appreciate the firm, supportive seats and clear controls, and there's ample comfort in the rear – even when running three-up. The interior has a sturdy feel that seems built for the long run, and we particularly like the sheer refinement and ease of use that help the Grandland X ably soak up long journeys.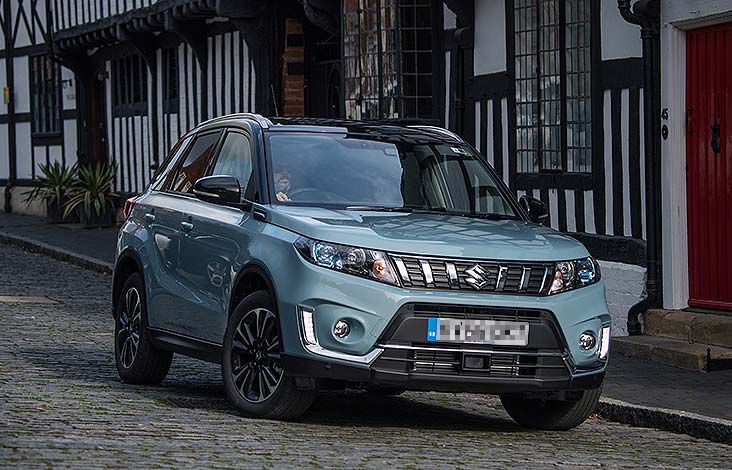 What sort of car is it?
The Suzuki Vitara is a distinctive SUV-style machine with angular lines and a cheeky appearance. It takes design cues normally seen on larger and more expensive 4x4s and brings them into the more affordable family sector. This is praiseworthy and key to the model's popularity.
Why is it so popular?
Suzuki builds on the saying 'compact on the outside, large on the inside'. For its size, the Vitara has a good amount of room for families within, and a decent boot. The high-set driving position adds to the confidence felt.
The Vitara is very well equipped for the money, and the new 1.4-litre 'Boosterjet' engine is excellent. It has swift, responsive performance, but is also capable of reasonable economy. We like the fun handling too – it's a satisfying and enjoyable car to drive.
What are the pricing options?
---
There are three pricing options available when leasing through the Motability Scheme:
Cars that cost less than your mobility allowance:
There are over 200 cars that cost less than your mobility allowance, giving you money back to spend as you wish. The amount you pay is fixed during your lease and the remainder is paid directly to you by the Department for Work and Pensions.
View less than your allowance cars
Cars that cost all of your mobility allowance:
There are over 150 cars that cost the same as your allowance, which means you swap the whole of your weekly mobility allowance for the car of your choice. There is no Advance Payment on these models. These cars will display the words 'Total Allowance' on the specifications page for weekly rental amount on the Car Search tool.
Cars that cost all of your mobility allowance and have an Advance Payment:
You can increase your choice further by paying a one-off, non-refundable upfront payment which we call an Advance Payment. The Advance Payment covers the cost between your higher rate mobility allowance and the total cost of your lease.
View cars that have an Advance Payment
How the the payments work?
Payments are deducted from your higher rate mobility allowance every four weeks, then paid directly to us by the Department for Work and Pensions (DWP). If you choose a car that costs less than your allowance, the remainder is paid directly to you by the Department for Work and Pensions.
All-inclusive leasing
No matter which car you choose, all come with our all-inclusive package of insurance, breakdown cover, servicing, tyres and glass repair and replacement.
Search the full range
If you'd like to join the 600,000 customers already enjoying the benefits of a worry-free lease package through the Scheme, start exploring the full range of cars available using our Car Search tool to narrow down your options.
Our price lists are updated every three months, so you can be assured you're getting the best prices from each manufacturer. The dates the new prices are published are:
1 January
1 April
1 July
1 October
Interested in joining the Scheme?
About the Scheme
The Motability Scheme offers an all-inclusive package that allows anyone in receipt of higher rate mobility allowances to use their mobility allowance to lease a car, scooter, powered wheelchair or Wheelchair Accessible Vehicle. The Scheme provides flexible and hassle-free access to a brand new, reliable vehicle of your choice. As well as a great choice of cars, we also provide a wide range of Wheelchair Accessible Vehicles, scooters and powered wheelchairs.
Eligibility
To join the Scheme, you must be in receipt of higher rate mobility allowances (such as the Enhanced Rate of the Mobility Component of Personal Independence Payment or the Higher Rate Mobility Component of Disability Living Allowance). Use our eligibility checker tool to see if you're eligible.
How to join
If you're ready to take the next step, find out how to join now.
Sign up to our monthly e-newsletter if you'd like to keep up to date with all the latest Scheme news
If you'd like to join the 600,000 customers already enjoying the benefits of a worry-free lease package through the Motability Scheme, request an information pack to find out more.
Prices and features of car models shown are correct at the time of publishing and may be subject to adjustments or withdrawal in the event of any changes taking place which affect the cost of provision of the lease agreement. In the coming months the wider car market may experience longer delivery times or availability issues with some makes and models and customers are advised to discuss this with their dealer at the point of application. Prices shown are valid for recipients of the HRMC of the DLA and ERMC of PIP making an application between 01/07/2019 and 30/09/2019, but may be subject to change. Customers are advised to check any specifically required vehicle features with their dealer at the point of application. All vehicles shown are for illustrative purposes only. *This is the amount of you higher rate mobility allowance which will continue to be paid to you by the Department for Work and Pensions (DWP). This amount is based on the current weekly allowance rate of £61.20 (as of 8 April 2019) and will increase if the DWP makes its annual allowance increase (usually in April). From 01/01/2019 miles per gallon (MPG) performance is measured using the new WLTP fuel economy tests which typically give lower MPG performance than the old NEDC tests. MPG figures are indicative figures and do not necessarily represent real driving results. See manufacturer websites for the most up-to-date MPG performance. Motability Operations Limited is authorised and regulated by the Financial Conduct Authority.