The Motability Scheme helps you to get mobile by exchanging your mobility allowance to lease a new car, Wheelchair Accessible Vehicle, scooter or powered wheelchair. The lease is all-inclusive, which means insurance for up to three named drivers, servicing, maintenance and breakdown cover are all included in the price. So you just pay for fuel and off you go.
Today more than 600,000 customers and their families put their trust in the Motability Scheme and enjoy the freedom and independence it brings. Here's how to join them in 3 simple steps: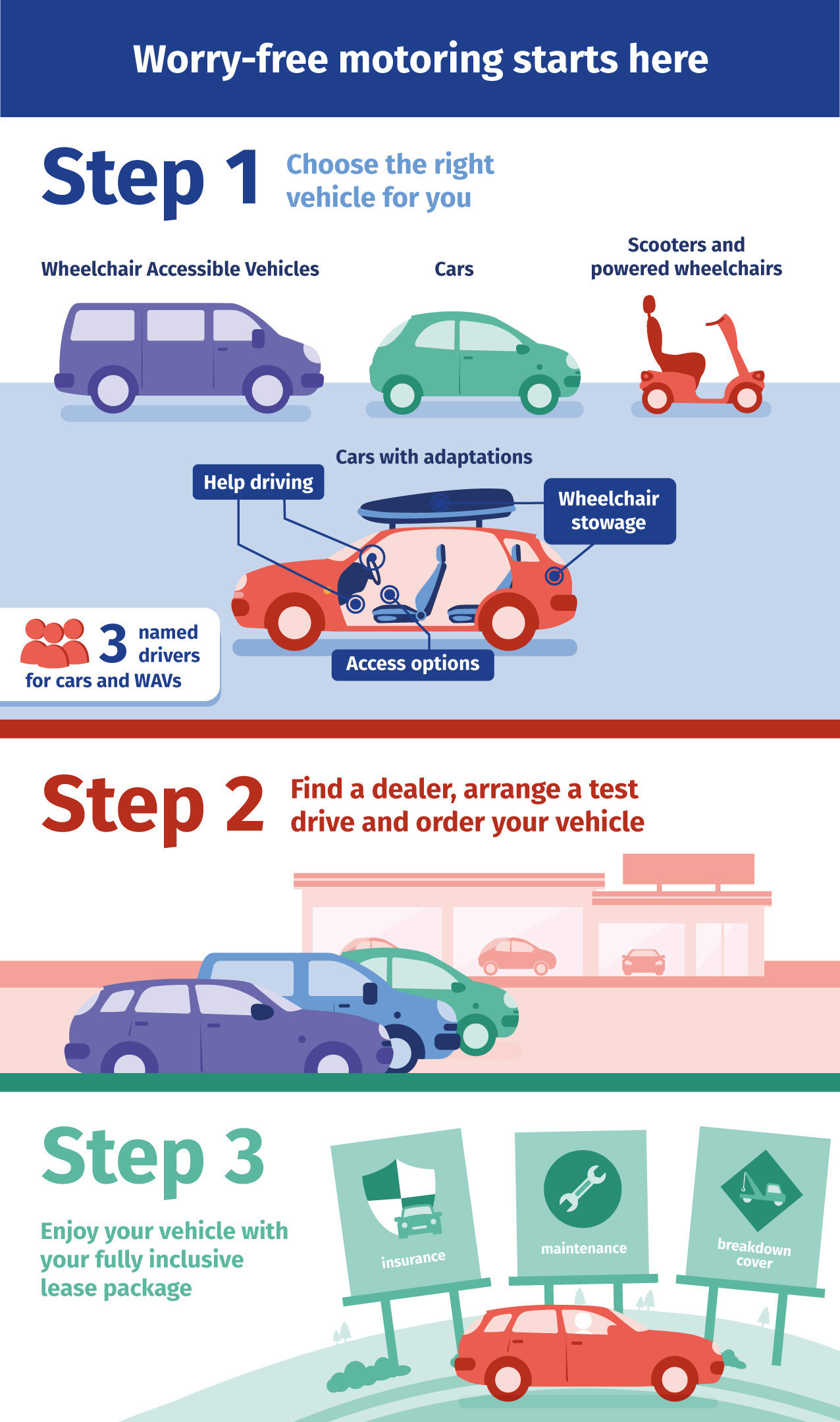 Start exploring
If you're ready to take the first step, explore the full range of cars available to lease through the Motability Scheme. With such a wide range of makes, models and sizes and a selection of over 2000 cars to choose from, you're sure to find one that suits your needs.
Don't just take our word for it…
Here are some of our happy customers explaining why they chose the Motability Scheme to keep them mobile.
More about the Motability Scheme
If you'd like us to send you more information about the Motability Scheme, request an information pack and we'll send you everything you need to help you make the right choice for your needs or you can start searching for your Motability Scheme car now.
Related articles
Your guide to using the Car Search tool for you
10 things to help you decide if the Motability Scheme is right for you
Latest prices for the Motability Scheme