Clean Air Zones are being rolled out across the UK to try and lower emissions. In this article, Helen Dolphin looks at the towns and cities that are introducing these initiatives. 
---
Since April 2019, drivers of the most polluting vehicles have had to pay a daily charge to drive into central London. This has also been rolled out in some other parts of the UK, with many other towns and cities due to follow suit in the next few years. This is because the air quality in many places needs to be improved and one of the ways to improve it is by introducing Clean Air Zones.
What is a CAZ?
A Clean Air Zone (also known as a CAZ) is designed to improve air quality by cutting pollution and encouraging people to drive more eco-friendly vehicles. A CAZ could be just a single road but is usually part of a town or city.
Local Authorities can decide what level of restriction to apply. There are four classes of Clean Air Zone:
Class A – Buses, coaches, taxis and private hire vehicles (PHVs)
Class B – Buses, coaches, taxis, PHVs and heavy goods vehicles (HGVs)
Class C – Buses, coaches, taxis, PHVs, HGVs and light goods vehicles (LGVs)
Class D – Buses, coaches, taxis, PHVs, HGVs LGVs and cars
If a Clean Air Zone decides to charge drivers of highly polluting vehicles, then local authorities can only set charges at levels designed to reduce pollution, and not use them to raise additional revenue. Where charges are imposed, most councils plan to use automatic number plate recognition cameras (ANPR) to track vehicles and check their emission rating.
When measuring how polluting a vehicle is, the European Emission Standards are often mentioned – these are standards which limit the level of pollutants that a car can emit. The most recent standard was Euro 6, and all new cars being produced have to be Euro 6 compliant. It is expected that Euro 7, the next standards to be introduced, will start in 2025.
Cities which have introduced a CAZ
Bath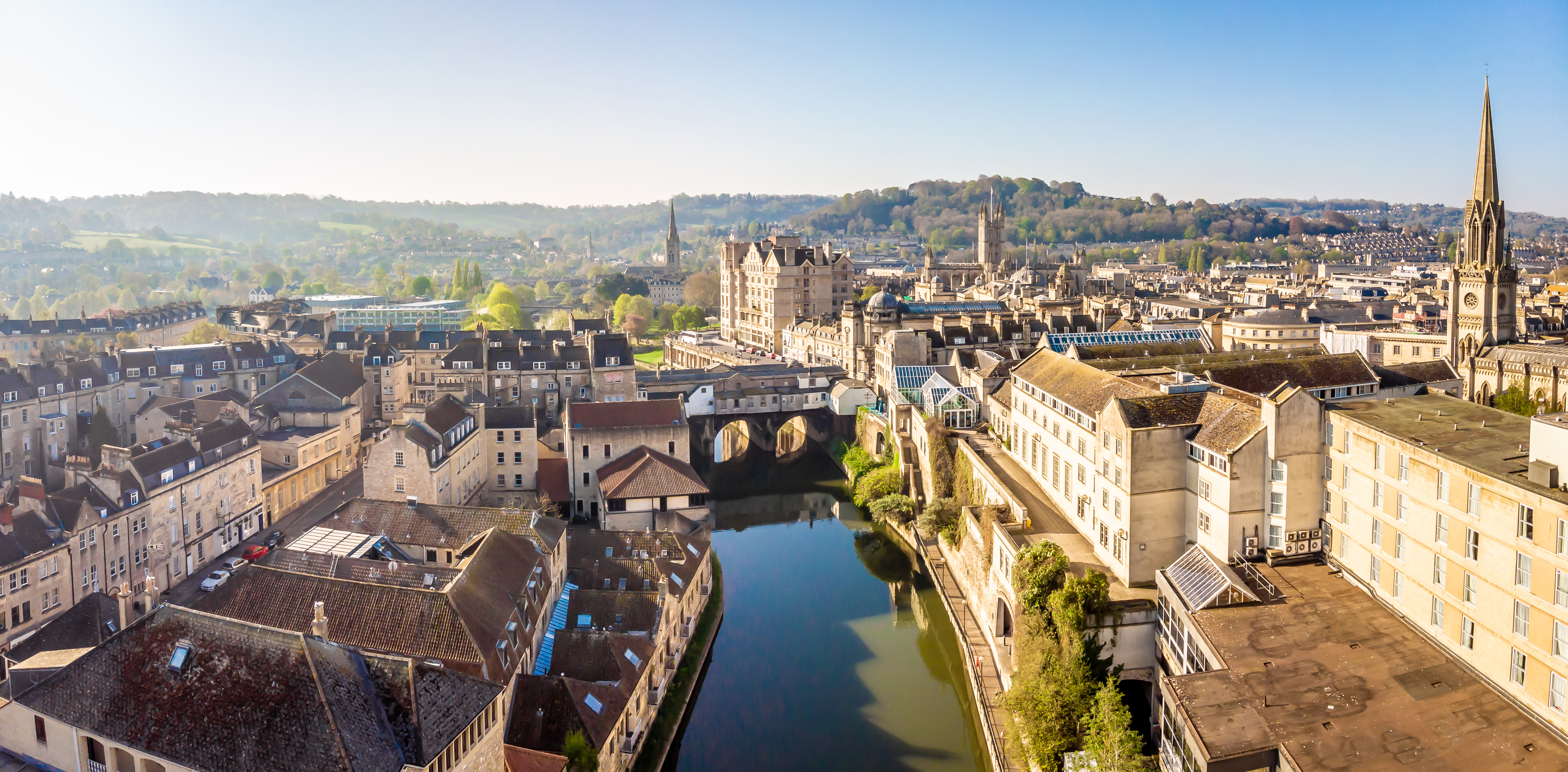 Bath launched its first CAZ on 15 March 2021. It is a class C zone, which means that non-compliant trucks, buses, coaches and taxis are charged to drive in the city centre.
Non-compliant buses, coaches and lorries are charged £100 a day, while taxis, minicabs, vans and minibuses pay £9. Private cars and motorbikes are not charged.
Birmingham
Birmingham's class D Clean Air Zone came into operation on 1 July 2021. It covers an area of the city inside the inner ring road (A4540 Middleway). Buses, coaches and lorries not meeting the Euro 6 emission standard are charged £50 per day, while cars not meeting the Euro 6 or Euro 4 requirements are charged £8.
Vehicles registered with a disabled tax class won't have to pay a charge. If you drive a Motability Scheme car, you can find out more about your vehicle tax here.
Glasgow
Glasgow's low-emission zone came into force on 31 December 2018. At the moment, only local buses in the centre of the city are affected. However, from 1 June 2023 all vehicles entering the city centre zone must meet the required emission standards. The zone will cover the same central area, which is bordered by the River Clyde, M8 and High Street.
London
On 25 October 2021, the Ultra Low Emission Zone (ULEZ) expanded from central London up to (but not including) the North Circular Road (A406) and South Circular Road (A205). The ULEZ operates 24 hours a day, every day of the year except Christmas Day (25 December).
Buses, coaches and lorries not meeting the Euro 6 standard are charged £100 per day, while cars not meeting the Euro 6 or Euro 4 requirements are charged £12.50. Vehicles registered with a disabled tax class are exempt from the ULEZ charge until 26 October 2025. You can learn more about vehicle tax exemptions for disabled people here.
Plans were recently announced by the Mayor of London to extend the boundary of the ULEZ from the North and South Circular to the whole of Greater London by the end of 2023.
Oxford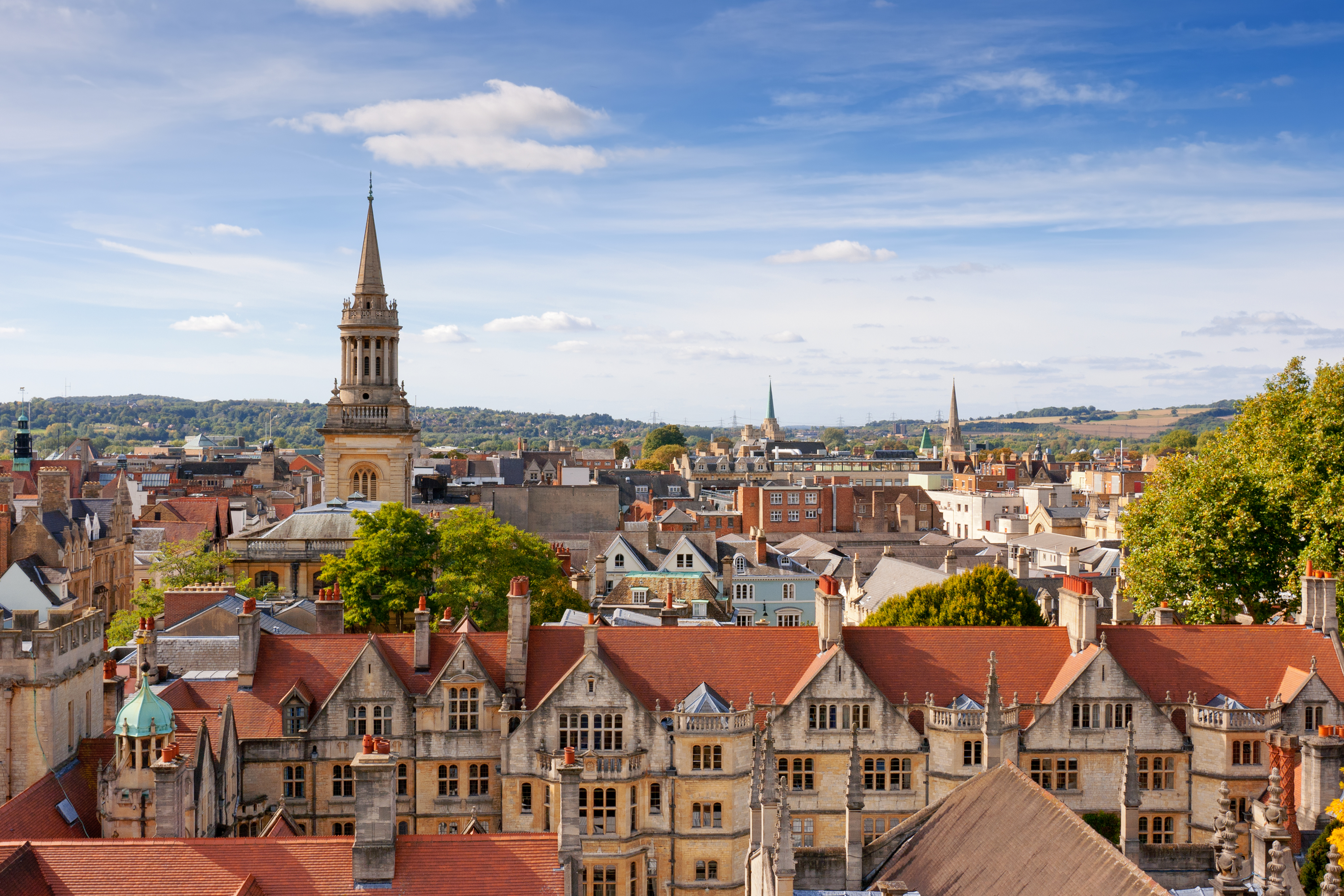 Oxford became the first city to introduce a Zero Emission Zone (ZEZ) on 28th February 2022. The ZEZ is being introduced in two phases, with the first phase having just been launched in a small pilot area. The second phase will only come into operation subject to further assessments, consultation, and funding.
In addition, further restrictions are planned for non-local buses, vans and lorries from 2025. Those restrictions will extend to all vehicles by 2035, but other vehicles may still be able to drive in the city centre for a fee.
Portsmouth
Portsmouth's class B CAZ came into operation on 29th November 2021. For the Portsmouth CAZ 'non-compliant' vehicles are buses, coaches, taxi, private hire vehicles and heavy goods vehicles that do not meet euro 6 standards if diesel, or euro 4 standard if petrol.
Non-compliant taxis and private hire vehicles will be charged £10 per day to drive through the zone, and non-compliant buses, coaches and heavy goods vehicles will pay £50 per day.
Cities which are planning a CAZ
Bradford
A Class C+ CAZ will be introduced in Spring 2022. Charges will not apply to passenger cars and motorbikes (even if you use them for work). This excludes taxis and private hire vehicles. Non-compliant vehicles will face daily charges of up to £50.
Bristol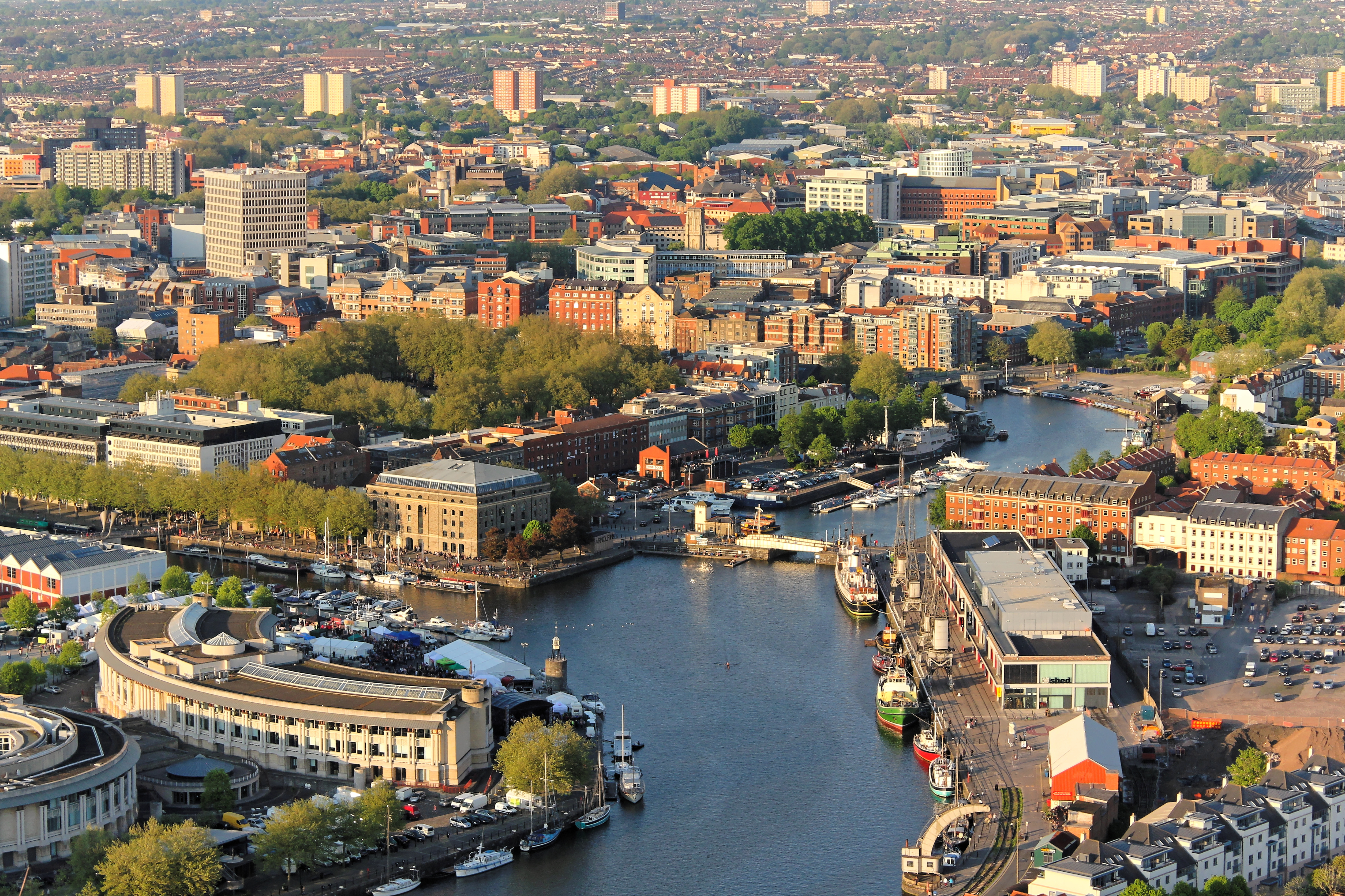 Bristol City Council will introduce a Class D CAZ in Summer 2022. The proposed CAZ will see all non-compliant vehicles charged if they enter the area. Private cars, taxis and vans will be charged £9 per day and buses, coaches and HGVs will be charged £100 per day. Charges will apply 24 hours a day and seven days a week. There will be temporary exemptions for people on low incomes, hospital visitors and Blue Badge holders.
Manchester
Greater Manchester Combined Authority (GMCA) and the Government have announced that Manchester's Clean Air Zone (CAZ) has been put on hold to find a solution that is fairer to local businesses and residents.
Newcastle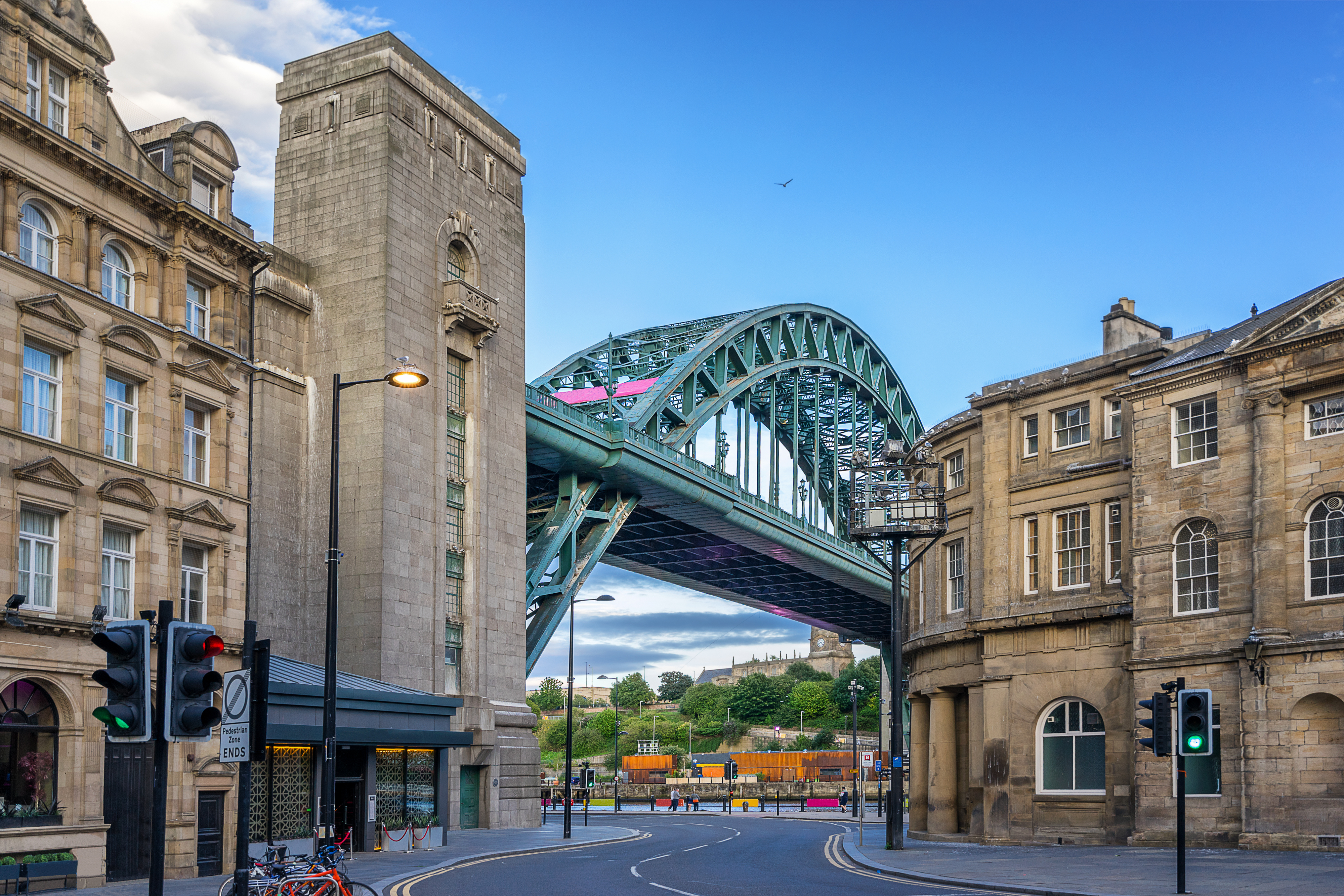 Councils in Newcastle and Gateshead are introducing a CAZ from July 2022. This will mean charges for taxis, vans, buses, coaches and HGVs that don't meet national emissions requirements. Private cars will not be affected by the CAZ. Non-compliant HGVs, buses and coaches will be charged £50, while taxis and vans will be charged £12.50.
Sheffield
Sheffield City Council plans to implement a Class C CAZ in late 2022.The CAZ will cover the inner ring road and the city centre, including Park Square and the A61/Parkway junction. Buses, taxis, vans and lorries that do not meet emissions standards will have to pay to drive in the zone. Non-compliant HGVs, buses and coaches will be charged £50, while taxis and vans will be charged £10.00.
About the Scheme
The Motability Scheme provides an affordable way for people with disabilities to lease a car, Wheelchair Accessible Vehicle scooter or powered wheelchair in exchange for their qualifying mobility allowance. Insurance, breakdown assistance, servicing and maintenance is already arranged and included in the price you pay, so you can enjoy the freedom that comes with a worry-free lease.
Related articles
Electric cars: Information and Drivers' Guide
Driving an electric car: what our customers say
Learn more about electric cars on the Motability Scheme