Clean Air Zones are being rolled out across the UK to try and lower emissions. In this article, Helen Dolphin looks at the towns and cities who are introducing these initiatives.
---
Since April 2019 drivers of the most polluting vehicles have had to pay to drive into central London, and in the next few years many other towns and cities across the UK will be following suit. This is because the air quality in many places needs to be improved and one of the ways to improve it is by introducing Clean Air Zones (CAZ).
What is a CAZ?
A CAZ is designed to improve air quality by cutting pollution and encouraging people to drive less polluting vehicles. A CAZ could be just a single road but is usually part of a town or city. There are two main types of CAZ, those that charge drivers with more polluting vehicles, and those where there is no charge but councils promise "action to improve air quality". A CAZ can be applied to all vehicles or a selection, from buses, lorries, vans, taxis, private cars, to motorcycles and mopeds. If charging is part of the CAZ then local authorities can only set charges at levels designed to reduce pollution, and not use them to raise additional revenue. Where charges are imposed most councils plan to use automatic number plate recognition cameras (ANPR) to track vehicles and check their emission rating.
What areas are targeted by CAZs
Five cities have been mandated by the Government to introduce a CAZ, these are Birmingham, Leeds, Nottingham, Derby and Southampton. This is in addition to London's Low Emission Zone which was established in 2008. As well as these five cities the Government told 28 councils to draw up plans to tackle nitrogen dioxide (NO2) levels (which are produced from diesel vehicles) and a further 33 had to carry out "feasibility studies" on whether a CAZ was needed to reduce NO2 levels in the shortest possible time.
Cities where charging CAZs are in force or planned
Bath
There are plans for higher emission vehicles (except cars) to be charged to drive in the city centre from late 2020. Non-compliant buses, coaches and lorries will be charged £100 a day, while taxis, minicabs, vans and minibuses will pay £9. Private cars and motorbikes will not be charged.
Birmingham
It is expected that Birmingham's CAZ will come into operation on 1 July 2020. It will cover all the roads within the A4540 Middleway Ring Road, but not the Middleway itself. Buses, coaches and lorries not meeting the Euro 6 emission standard will be charged £50 per day, while cars not meeting the Euro 6 or Euro 4 requirements will be charged £8. Vehicles registered with a disabled tax class won't have to pay a charge and this includes all Motability Scheme vehicles.
Bristol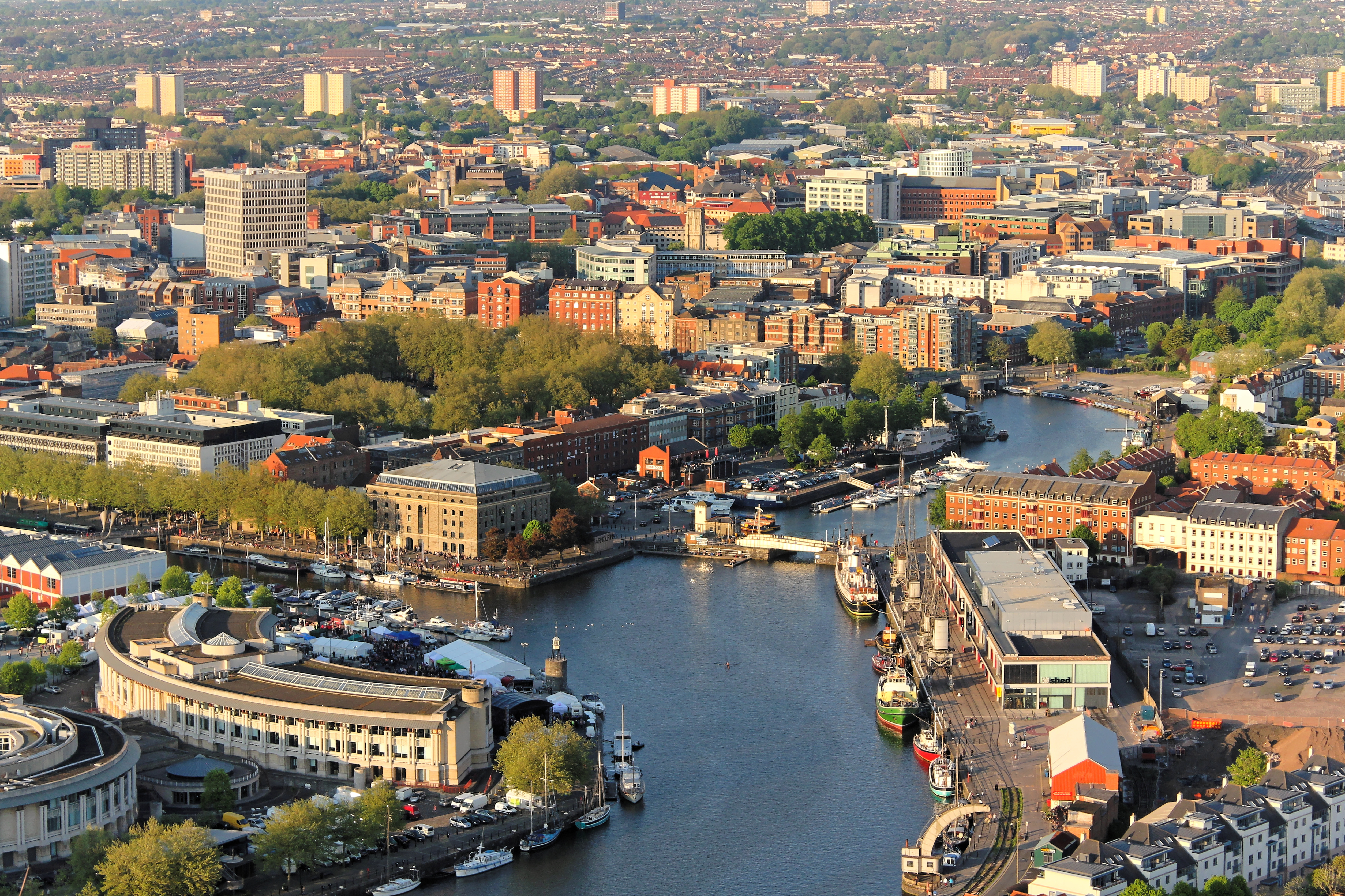 Bristol City Council plan to introduce two distinct CAZs. The first zone is a CAZ where non-compliant commercial vehicles like buses, lorries and taxis will be charged to enter. Private vehicles will not be charged. Inside that zone there will be a smaller zone where private diesel vehicles are banned between 7am and 3pm daily. This ban includes Euro 6 compliant vehicles. These zones will be introduced in March 2021. Bristol council are currently working with disability groups to look at how potential concessions and exemptions might be put in place.
Glasgow
Glasgow's low-emission zone came into force on 31 December 2018. At the moment only local buses in the centre of the city are affected. However, the council plans to extend restrictions to all vehicles, including older petrol and diesel cars, from December 2022. The zone will cover the same central area, which is bordered by the River Clyde, M8 and High Street. The vehicle criteria and fine amount has not yet been announced.
London
An Ultra Low Emission Zone (ULEZ) was introduced in central London in April 2019. The area covered by the ULEZ is the same area as the Congestion Charging Zone. The ULEZ operates 24 hours a day, every day of the year. Buses, coaches and lorries not meeting the Euro 6 standard are charged £100 per day, while cars not meeting the Euro 6 or Euro 4 requirements are charged £12.50. Vehicles registered with a disabled tax class are exempt from the ULEZ charge until 26 October 2025.
Leeds
The CAZ was originally due to be introduced in January 2020 but has been delayed. There is no new launch date yet. The CAZ covers all roads within the boundary of the A61 and A63, near Leeds city centre. The zone won't affect most motorists because it doesn't apply to cars. Only buses, HGVs, taxis and private hire vehicles that fail to meet the required emissions standards will have to pay a daily fee to enter the zone.
Newcastle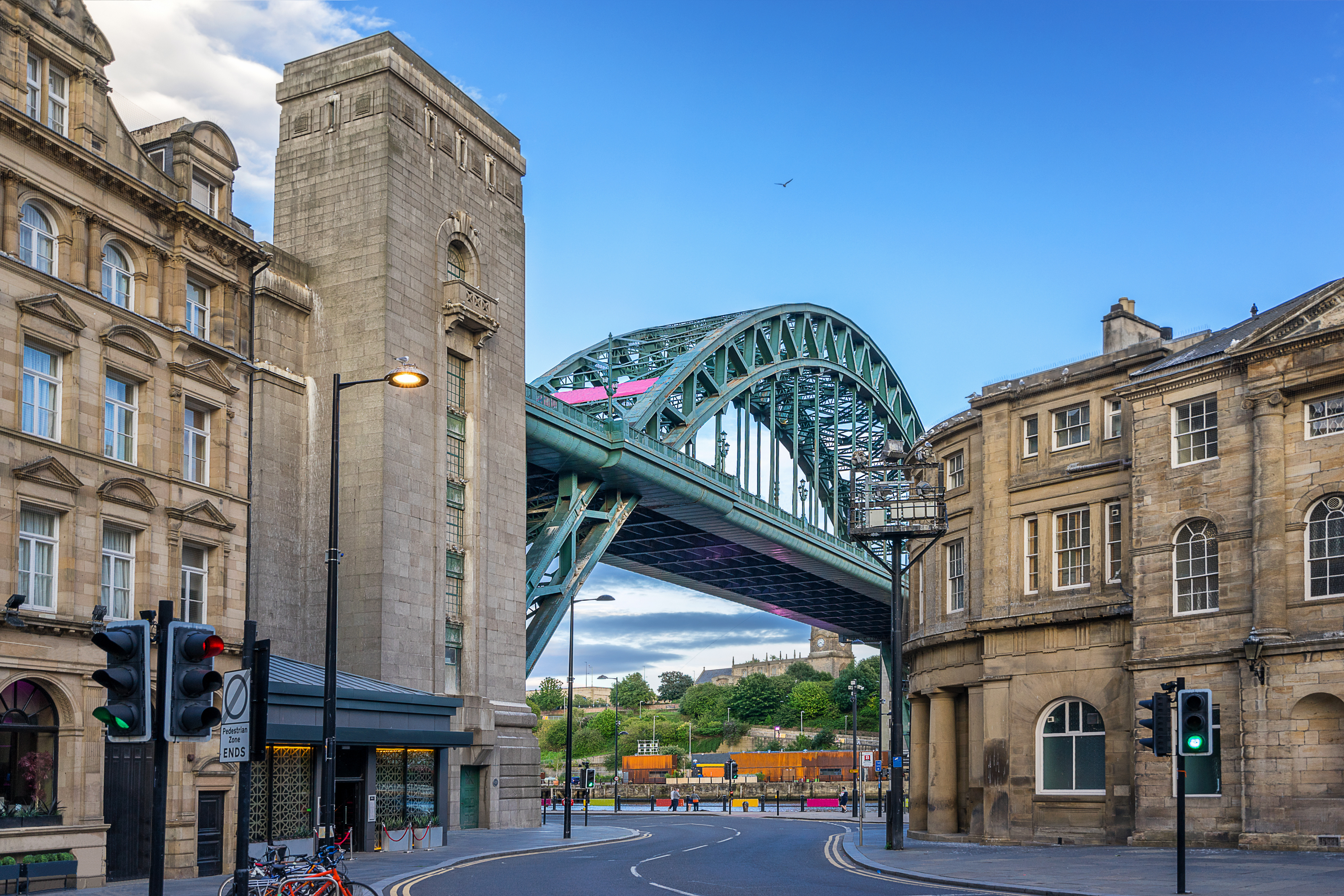 A new CAZ will be implemented in Newcastle city centre from 2021. The zone won't affect most motorists because it doesn't apply to cars. Only buses, HGVs, taxis and private hire vehicles that fail to meet the required emissions standards will have to pay a daily fee to enter the zone. However, charging private cars has not been ruled out if further action to slash pollution is needed.
Oxford
Oxford has had a low emission zone in place since 2014 but it has so far only affected buses. However, the council has proposed a zero-emission zone (ZEZ) which would be introduced for a small area in the centre of Oxford, around Cornmarket Street. From 2020 it's suggested that only zero-emissions vehicles will be able to park or load on the street at busy times. A charge would be imposed on other vehicles. In addition, further restrictions are planned for non-local buses, vans and lorries from 2025. Those restrictions will extend to all vehicles by 2035, but other vehicles may still be able to drive in the city centre for a fee.
Sheffield
It is expected that Sheffield's CAZ will be introduced in early 2021.The CAZ will cover the inner ring road and the city centre, including Park Square and the A61/Parkway junction. There are no plans to charge private cars, but the most polluting buses, taxis, lorries and vans will be charged for entering the zone.
Cities where non-charging CAZs are planned
Southampton
A non-charging CAZ has been introduced where the most polluting taxis have been removed and new rules have been imposed on buses.
Cities which are considering implementing a CAZ
Cambridge
Cambridge City Council is currently looking into a CAZ. It has not made a decision on whether the zone will be chargeable or which types of vehicle it will seek to restrict.
Coventry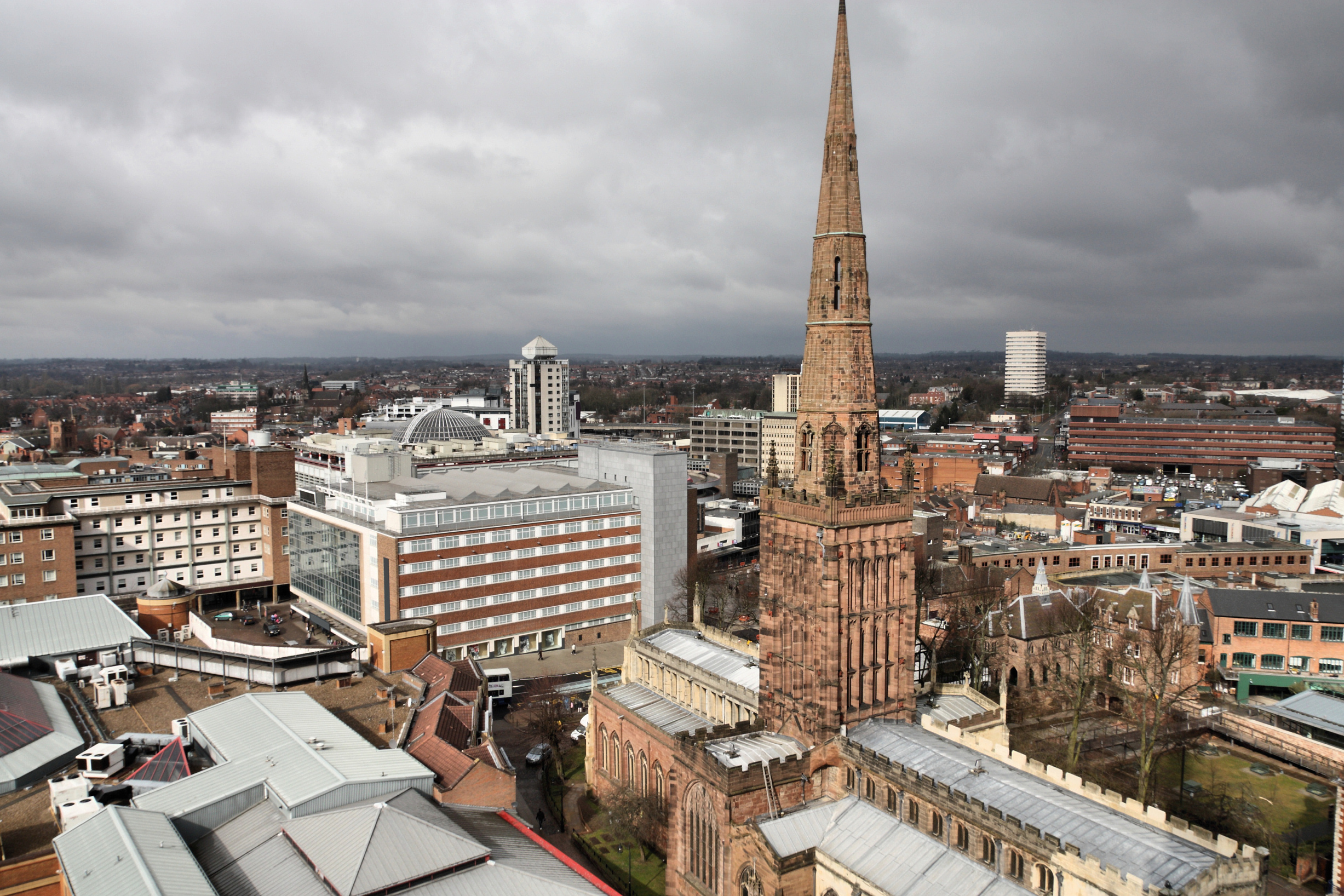 Coventry Council is currently in discussions with government as whether they need to implement a CAZ.
Leicester
Leicester City Council is seeking to implement a CAZ and have submitted their draft proposals to government. Details of how the proposed CAZ will operate won't be finalised until at least April 2020, but it is likely that charges will reflect similar schemes proposed in cities including Leeds and Sheffield. This would mean around £8 per day for taxis and £50 per day for buses, unless they meet the required Euro 6 or better emissions levels.
Liverpool
Liverpool City Council is currently assessing the viability of a chargeable CAZ but has not outlined any formal details.
Manchester
A CAZ is under consideration to cover the whole of Greater Manchester but will most likely apply to private-hire vehicles, buses and HGVs but not private vehicles, motorbikes or mopeds.
St Albans
St Albans City and District Council is considering plans to set up CAZ's in areas where the air quality is poor.
Warrington
Warrington Borough Council is currently looking at the potential benefits and drawbacks of introducing a CAZ.
Wokingham
Wokingham Borough Council has published its Air Quality Action Plan, which highlights two locations where emissions levels need to be reduced. The plan outlines the potential for a Low Emission Zone within the borough.
York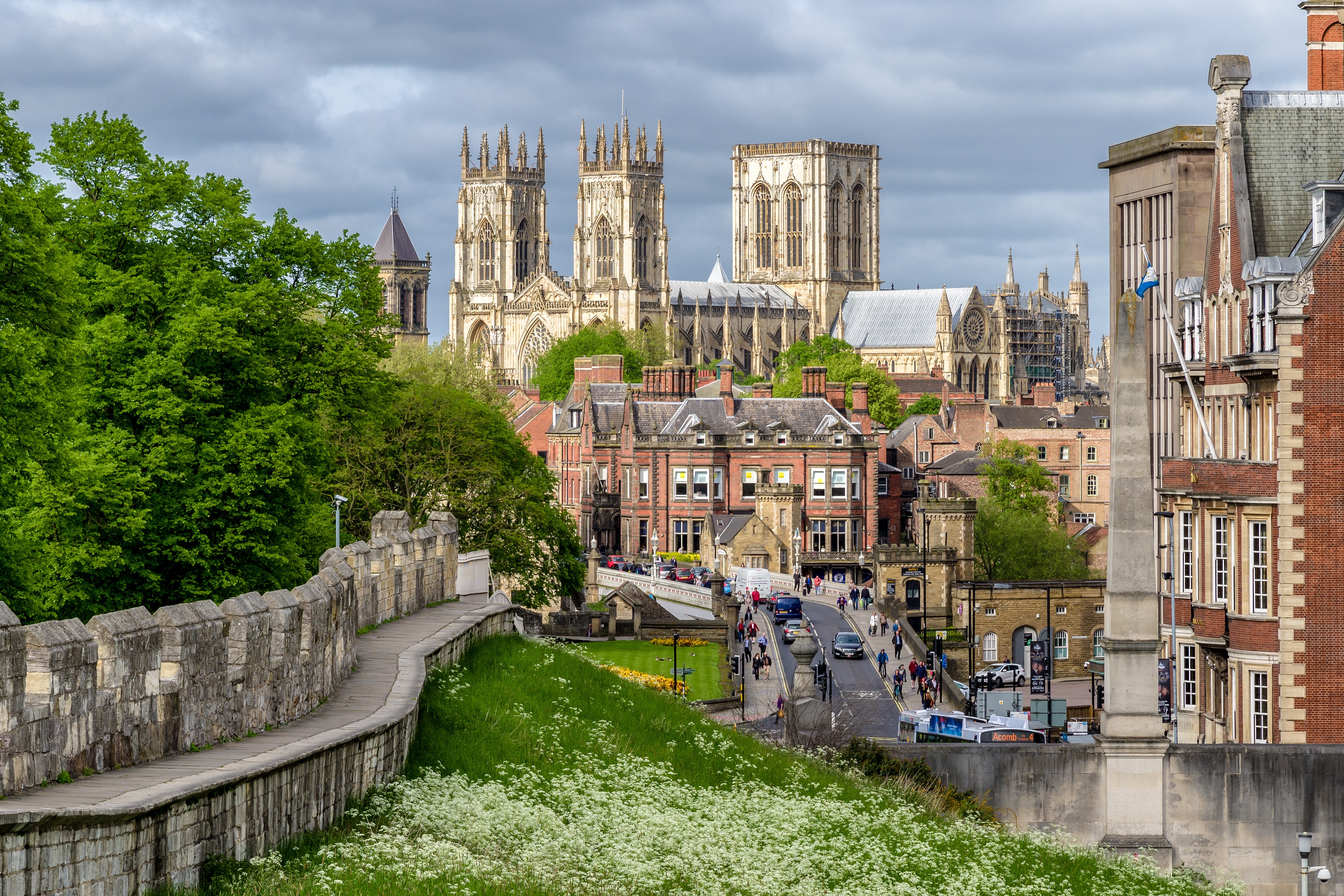 York City Council plans to implement a CAZ for buses, targeting an area within York's inner ring road and city centre.
Cities that have decided not to introduce a CAZ
Nottingham
Nottingham City Council cancelled its plans to introduce a CAZ. The Government approved the city's plan to tackle air pollution without a CAZ after modelling showed it could reduce air pollution to below the legal limit within two years.
Derby
A CAZ has not been put forward and the council is proposing traffic management measures to address air quality issues without any charges for road users.
About the Scheme
The Motability Scheme provides an affordable way for people with disabilities to lease a car, scooter or powered wheelchair in exchange for their mobility allowance. Insurance, breakdown assistance, servicing and maintenance is already arranged and included in the price you pay, so you can enjoy the freedom that comes with a worry-free lease.
Related articles
UK Supermarket Chain Provides Free Car Charging Network to EV Owners While They Shop
Electric cars: how to speak the language
Considering the right fuel type for you?