Many people tend to associate mobility issues with physical, visible disabilities such as needing to use a wheelchair. But these aren't the only people who have difficulty getting around – hidden disabilities such as cognitive conditions can also seriously affect your ability to stay mobile.
Here we look at some of the challenges that people with hidden disabilities face in getting around and offer some suggestions to make it that little bit easier.
Hiding in plain sight
According to recent figures, more than one in five of us has a disability – recent figures show an estimated 14.6 million disabled people currently live in the UK.* It's estimated that 70-80 per cent of all disabilities are invisible, too.*
This means that it may be difficult for certain people to access the support they need from society, or travel with ease. Stigma and a lack of understanding – or even belief – from both travel providers and the public can make it even more difficult to get around.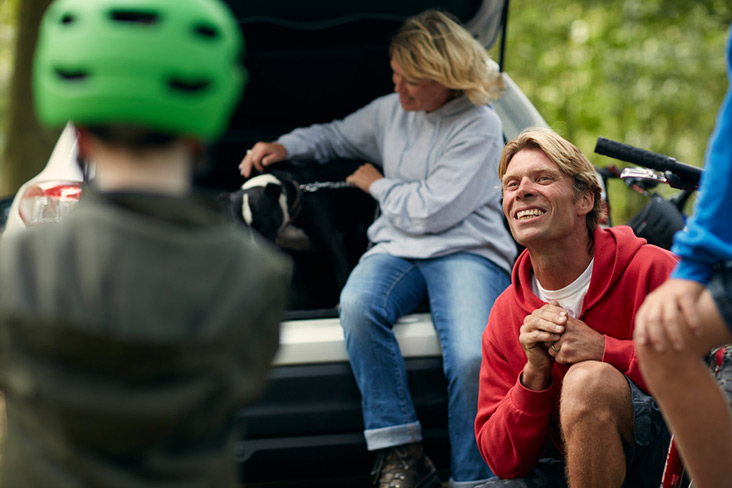 People with invisible disabilities can also have difficulty getting around
Hidden disabilities and public transport
Public transport is one area where people with hidden disabilities can face difficulties. Apart from having to navigate among non-disabled people who might not be so understanding of their condition, people with hidden disabilities also have to deal with other, practical challenges – such as memory loss or anxiety.
"Transport is a significant problem for a great many people who struggle with brain injuries," says Luke Griggs, director of communications for Headway, the Brain Injury Association.
While each case is unique, Griggs stated that it's common for sufferers to have "anxiety, memory problems, an inability to process and retain information, and inability to plan and execute those plans as a route of where they need to go." He added: "Put all those things together and if you ask that person to then get on a bus to get to where they need to go, it becomes a big challenge."
This is why the Motability Scheme can make getting around and gaining independence easier for disabled people, by offering the chance to lease a brand-new car, mobility scooter, powered wheelchair or Wheelchair Accessible Vehicle (WAV). Even if you join the Scheme, there are other things you can do to ensure the smoothest journeys possible. These include:
Carrying a notebook, or even utilising a notes app on your smartphone, to write down your route in advance
Saving any emergency contacts you might need while out and about
Coming up with some 'Plan B' options like alternative travel arrangements, or even a number for a local taxi company.
Asking for assistance
Although many places have a long way to go before they are fully accessible, it's worth noting that some places do provide travel assistance.
Rail & bus stations
Disabled people have a right to travel by train under DPPP (Disabled People's Protection Policy), so stations must provide you with assistance, should you need it. You can also get a third off rail travel with a Disabled Persons Railcard.
It's generally a good idea to book ahead if possible, although some places will take requests up to two hours before your journey. Contact your local train provider to request assistance with your luggage, a hand navigating the station, support when boarding the train, or arranging a ramp.
The Transport for London website also has accessibility information which can be handy if you're travelling in the UK's capital. 
Stagecoach has also introduced measures to help customers who need additional assistance when using public transport.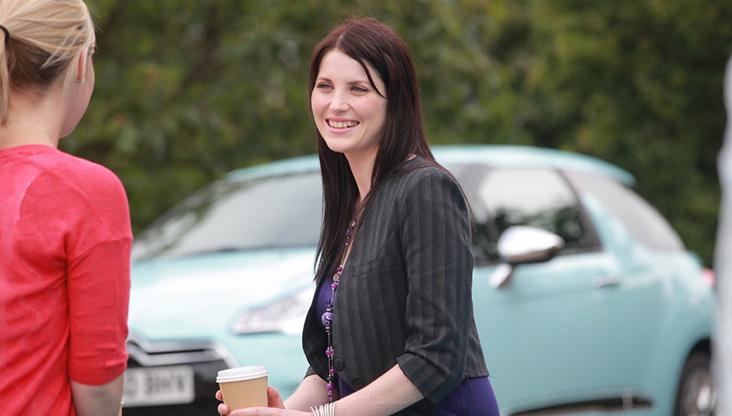 Public transport can present many challenges for people with hidden disabilities
Airports
You can also request special assistance at airports. Designated members of staff will be able to take you to wherever you need to go, including finding quiet rooms or getting through security and to your boarding gates. The Civil Aviation Authority has information on their website that can help disabled travellers access the necessary support.
Travelling prepared
It's always a good idea to be prepared when you travel, but if you have a hidden disability this can be even more important. Here are a few things to consider:
Avoid sensory overload with gadgets. Many people with hidden disabilities (such as autism) can find that the noise on public transport leads to a sensory overload – often thanks to noise hypersensitivity. Earplugs can be a great aid that fits discreetly in any handbag or wallet, bringing noise down to a more peaceful, comforting level. They're often inexpensive and easily available online. Equally, weighted fidget toys can help distract the user, bringing a sense of relief and helping them regain self-control.
Access disabled toilets around the UK. Disabled toilet keys, also known as RADAR keys, can help you to access public toilets more easily – which is particularly helpful for people with digestive system conditions, for example. They're available for about £5 and can be purchased online.
Consider wearing a sunflower lanyard. If you feel nervous about asking for help, some people find that wearing a sunflower lanyard (which represents hidden disabilities) can help. The scheme was established in 2016 and describes the lanyards as "a discreet way to make the invisible visible," by indicating to staff, colleagues, healthcare professionals or members of the public that they need a little more support or time than others.
Bringing your medical information. You shouldn't have to, but if you're worried about asking for travel assistance you might want to bring your medical certificates with you, or make sure your NHS app detailing your medical history is up-to-date. This can help you communicate your needs and make your travel as smooth and fuss-free for you as possible.
Getting out and about is vital to those with or without disabilities. Numerous studies over the years have shown travel to have numerous health benefits, from increasing happiness and managing stress to generally keeping you healthier overall. Although we don't live in a fully accessible world, it's still your right to travel freely, without stress and discomfort.
Interested in joining the Scheme?
The Motability Scheme offers an all-inclusive lease package. If you are in receipt of a qualifying mobility allowance you can use it to lease a car, scooter, powered wheelchair or Wheelchair Accessible Vehicle (WAV).
*Statistics taken from the UK Parliament website and reports published there.
Related articles
Helen Dolphin's tips for travelling by train
8 things you can get with Personal Independence Payment (PIP)
If you care for someone with a disability, the Motability Scheme could help