Many people tend to associate mobility issues with physical, visible disabilities such as needing to use a wheelchair. But these aren't the only people who have difficulty getting around and receive a mobility allowance—hidden disabilities such as cognitive conditions can also seriously affect movement.
Here we look at some of the challenges that people with hidden disabilities face in getting around, and how the Motability Scheme can help.
Hidden disabilities are becoming more common
Hidden disabilities may be increasingly common, but public understanding is not rising at the same rate. According to recent figures, roughly one in six people have a disability of one kind or another, while one in four people will be affected by mental health issues.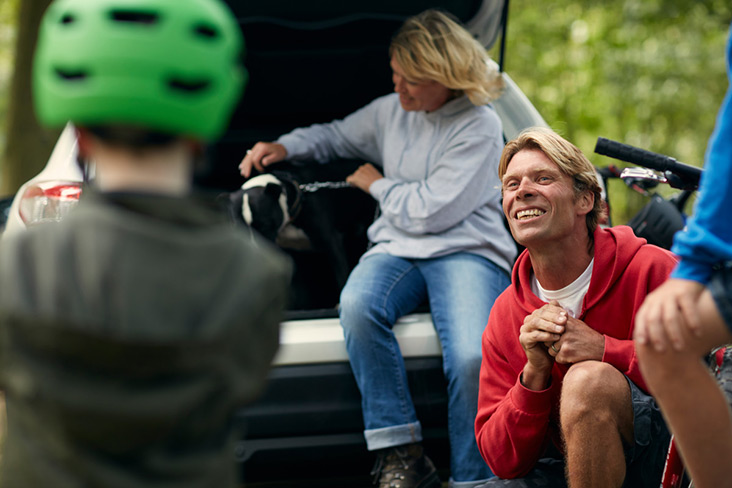 People with invisible disabilities can also have difficulty getting around
An ageing population means more people will suffer from disabilities that cannot always be seen—from chronic pain and fatigue to hearing or vision impairment. And that's before you consider the brain injuries that also qualify as invisible disabilities.
The difficulties with public transport
Public transport is one area where the people with hidden disabilities can have difficulties. While the Motability Scheme makes this task significantly easier, making independent travel more accessible for disabled customers and their carers and families, society as a whole isn't always as sympathetic. Apart from having to navigate non-disabled people who might not be so understanding of their condition, people with hidden disabilities also have to deal with other, more practical challenges.
"Transport is a significant problem for a great many people who struggle with brain injuries," says Luke Griggs, Director of Communications for Headway, the Brain Injury Association.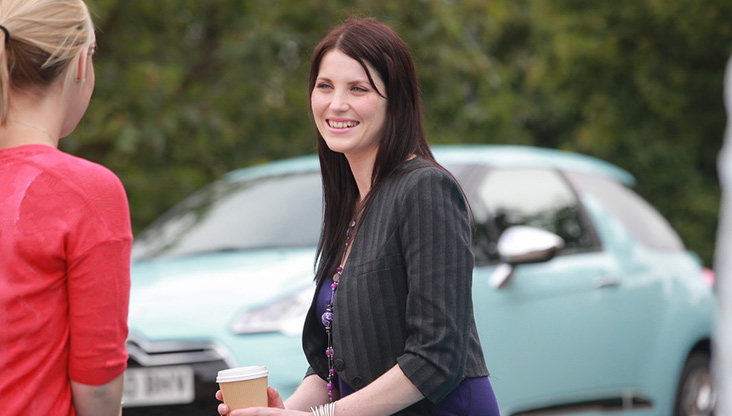 Public transport can present many challenges for people with hidden disabilities
"Each case is unique, but it's common that many sufferers will have anxiety, memory problems, an inability to process and retain information, and inability to plan and execute those plans as a route of where they need to go. Put all those things together and if you ask that person to then get on a bus to get to where they need to go, it becomes a big challenge."
The Motability Scheme has made getting around and gaining independence easier for disabled people for a long time and its importance should not be underestimated, says Griggs. "It's easier, safer and often more cost efficient to use the Motability Scheme than to have to struggle on public transport." he says.
We're seeing improvements
The good news is that public transport issues are steadily improving. In recent months and years, the Civil Aviation Authority has introduced special measures in airports to help those with hidden disabilities, aiming to ease anxiety for passengers with dementia, autism and mental health problems by introducing quieter routes through their airports.
Transport For London and Stagecoach have also both introduced measures to raise the awareness of hidden disabilities and the challenges people with them face when using public transport.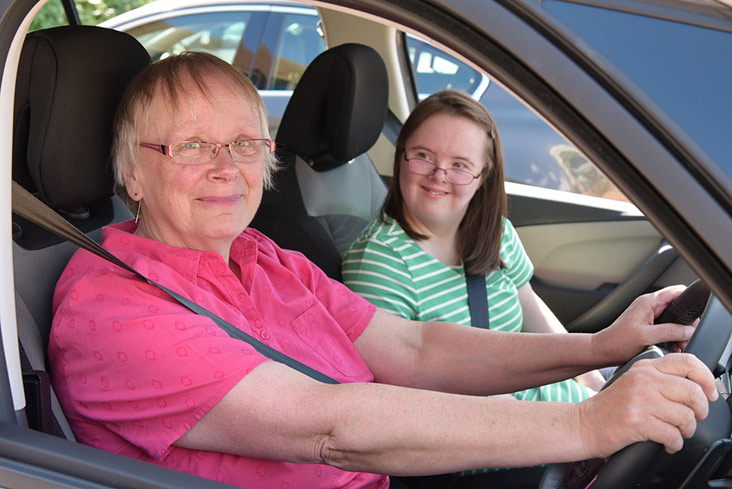 Motability Scheme customers can nominate up to two named drivers to drive their car
How the Motability Scheme can help
Numerous studies down the years have shown travel to have numerous health benefits, from increasing your happiness and managing stress, to generally keeping you healthier. This only applies if the travel is comfortable, of course, which is where the Motability Scheme comes in.
"Remaining active is absolutely vital," says Elizabeth Wilkinson, "and being part of the Scheme has made it as easy as possible to do that. It's still a challenge, but I dread to think what I'd do if I wasn't able to use the Scheme."
On this, Luke Griggs agrees. "It's very obvious to us that if people can lead an independent life—or as independent as their disability allows—then it will benefit them socially, physically and psychologically," he says. "Anything that makes that possible is to be commended."
The Motability Scheme aims to help those with limited mobility and their families—regardless of their disability—by allowing them to use their mobility allowance to lease a car, scooter or powered wheelchair. Many people think that the Scheme only provides adapted cars for physically disabled people, however the vast majority of leases are for standard cars without adaptations that are used by many customers with hidden disabilities.
It's important to remember that the Department for Work and Pensions sets the criteria for qualifying for mobility allowance, rather than the Scheme itself, but if you do qualify, you can find out more about joining the Motability Scheme by requesting a free information pack.
Read More Articles Like This:
Everything you need to know about PIP
Learning How To Drive With A Disability
The Motability Scheme enables disabled people and their families to access a brand new car or scooter, by exchanging their mobility allowance to lease the vehicle of their choice. Find out more: