It is that time of year where we've probably spent too much and almost certainly eaten too much! Once the festivities have ended, we sometimes find ourselves counting the pennies and the same can be said when it comes to motoring. We've compiled a list of tips we think might help you get the most out of your vehicle when you're on a budget. Enjoy!
1. Fuel saving while driving
Many modern cars give us tips on saving fuel as we're driving along, but with a bit of knowledge you can be even more efficient, and could save some money in the process. Little things, such as closing the windows and turning off the air-conditioning when you don't need it can save you fuel here and there, as can accelerating smoothly and sticking to speed limits. At the end of the year, it all adds up!
2. Fuel saving while filling up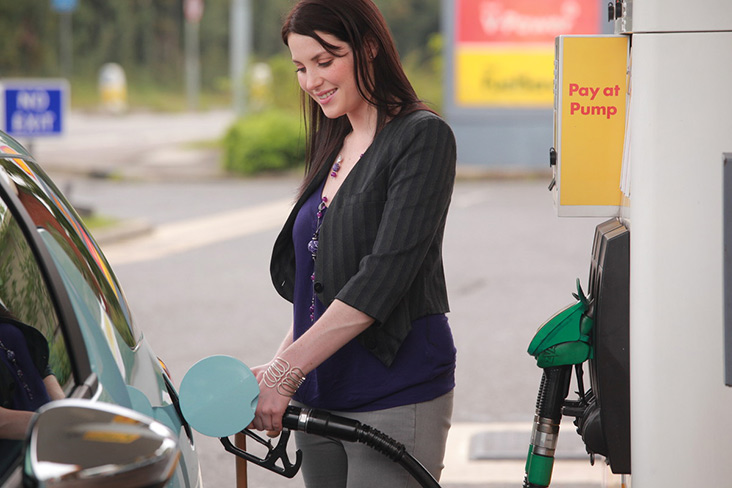 Yes, you can save money by filling up at the right fuel station, too. Combine this with your new efficient driving and you'll be saving even more. Some stations offer points schemes or loyalty cards too, where you can gain points to spend elsewhere by filling up. You can also use comparison sites to search the latest fuel prices in your area. There's often a good selection of fuel stations, so you shouldn't have to go far to save pennies at the pumps.
3. Pick an engine that suits you
This tip isn't so obvious to many. What we mean by this is, there's no use choosing an efficient diesel engine if you only do 5,000 miles per year, and only nip to the shop down the road. Diesel engines like to be run for distances, and unless they cover ground, their mpg figures suffer. So, while they might look more efficient on paper, if your journeys are short and your mileage is low, a small petrol engine will work out better for you. If you lease a vehicle through the Motability Scheme, speak to the Motability Scheme specialists at your local dealership when it's time to choose the car that's right for you.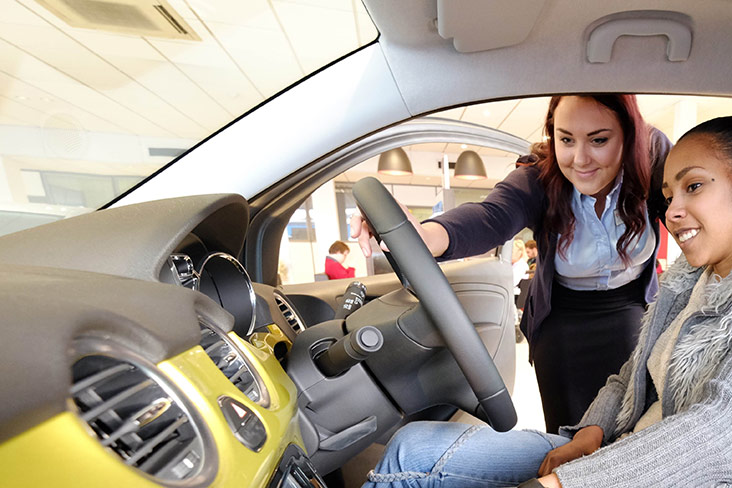 4. Keep tyres inflated at the correct pressure
Every now and then, make sure you check your tyre pressures before you fill up at the fuel station. If you need any help with this, petrol station staff are often able to help with jobs in the forecourt, and if you're a Motability Scheme customer, Kwik Fit can do this for you. If the tyres pressures are incorrect, you'll lose out in fuel efficiency. Look at it this way; it gets them a bit of fresh air, doesn't it?
5. Keep your car as light as possible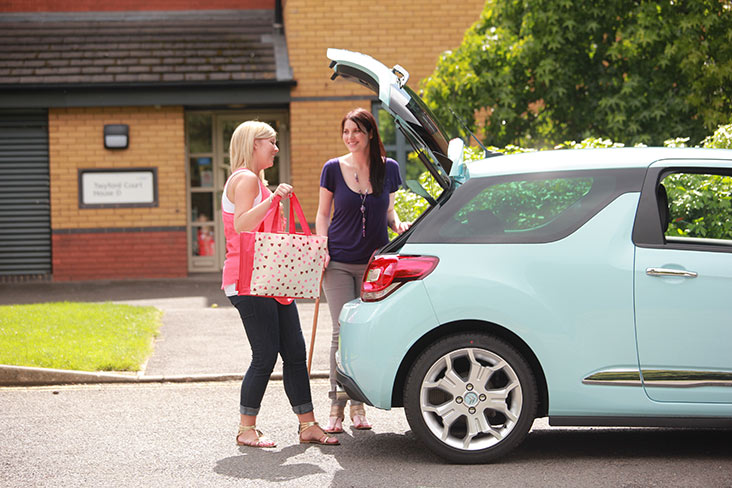 We strongly advise against taking the doors off, but by emptying the car of clutter or other belongings you've been carrying around, you'll reduce weight and therefore save a bit of fuel. Car manufacturers spend millions of pounds looking for ways to save a few grams, so taking out something heavy from the boot is definitely a good idea. Of course this isn't always possible if you have mobility aids or equipment that you need to take with you, but getting rid of non-essential items could still help!
And finally, leasing through the Motability Scheme can offer affordable, worry-free motoring
If you receive a higher rate mobility allowance, you can exchange it to lease a car, scooter or powered wheelchair through the Motability Scheme. Every lease includes insurance, servicing and maintenance, and even full breakdown assistance. Find out more.
Read more articles like this:
What's The Best Oil For My Car?
How Much Boot Space Do You Really Need?
Driving Economically: How To Save Fuel