Fraud costs the UK a staggering £193 billion each year, according to Action Fraud, the UK's national fraud and cyber crime reporting centre. We've put together some tips to help you spot and avoid scammers—especially when the calls, emails and texts claim to be coming from the Motability Scheme!
What is a scam?
In a nutshell, a scam refers to fraudulent activity or internet-based crime that loses you money.
Scammers are often very insistent and persuasive in their approach, so it's no surprise that so many of us fall victim to their tactics, be it via the phone, email, text or by post.
You might think that scammers only use unknown and obviously fake company names to try to trick you, but even the most trusted brands, such as the Motability Scheme, may be used to deceive you.
What a scam looks like
You may, for example, receive a phone call from someone claiming to be from the Scheme and wanting to discuss an overdue payment or perhaps an insurance query with your mobility vehicle that doesn't exist. A scammer may even claim to be contacting you from a government agency to discuss a fake issue about your mobility allowance to try to get you to share personal information such as your address or even your bank account details.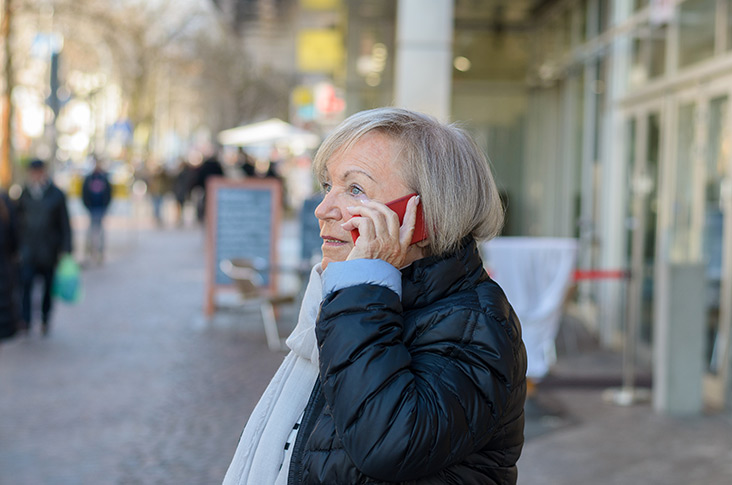 Scammers often claim to be trusted figures such as HMRC or even the Motability Scheme
The more information a scammer has about you, the easier it is for them to engage in criminal activity, such as opening a bank account in your name, taking out contracts in your name for items such as mobile phones, or even claiming your disability allowance on your behalf.
How to spot a scam
The Motability Scheme will never phone, text or email you to ask you for payment – the Motability Scheme's customer services team will always write to you first and ask you to call in if any payment is due. Advisors may ask you for your postcode or first line of address to ensure we're speaking to the correct person before discussing your lease, but we certainly won't contact you for any bank or building account details, such as your account number or account password.
These are some of the most common types of scams to look out for:
1. Phone calls to 'confirm' personal details
An unknown individual may phone and ask you to 'confirm' personal details about you that they claim to have on file. These individuals often claim to be calling from your bank or building society.
2. Phishing emails
These are emails designed to steal your identify by 'phishing' for information. They look like they're from a trusted company and ask you click through a link where your information can be taken.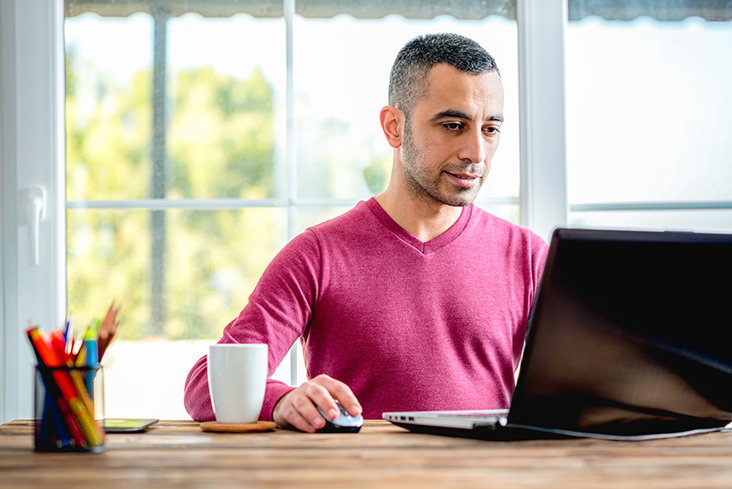 Scams can come in the form of emails, texts and even phonecalls
3. Fraudster text messages
Scammers can text random numbers with links to what they claim are reputable sites, such as banks or insurance companies. They might claim that you need to update or verify personal details or try and sell you a service that they charge you a very high, premium rate for.
How to report a scam
Reporting a premium-rate telephone service scam is easy—simply contact the Phone-paid Services Authority on 0300 30 300 20 or visit their website.
To report a scam email, simply contact the internet service provider, such as Google or Yahoo!, that sent the email. You can also contact your bank or building society if the email claims to be from one of these.
Top tips for avoiding scammers
1. Regularly review your online passwords and ensure that you use different passwords for each of your accounts.
2. Check the privacy settings on your social media accounts, such as Facebook and Twitter, to ensure that you're only sharing personal information with people you trust.
3. Use secure payment pages when shopping online—these will have a padlock symbol in the address bar.
4. Never reveal your password, log in details or account numbers in response to an unknown email or call that claims to be from your bank or building society.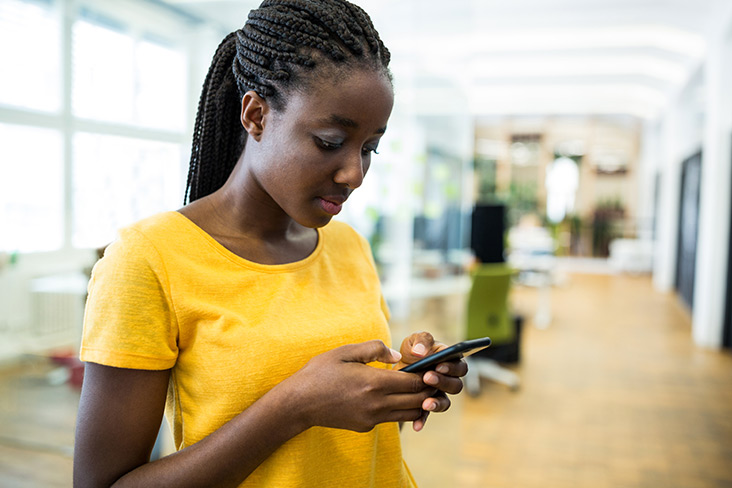 Make sure any payments you make online are secure
5. You can check the source of an unknown call by waiting five minutes and then calling your bank or building society from a different phone to the one you received the suspected scam call on.
6. Ensure that you shred any paperwork containing your name, address or any financial details, rather than throwing it out with your rubbish.
7. Regularly check your bank statements to identify any unfamiliar transactions.
8. Consider blocking unknown numbers by using a call blocking service such as trueCall – the service blocked 98% of unwanted phone calls in a Trading Standards trial.
More information
Visit Action Fraud for more information on fraud and cyber crime.
If you're a Motability Scheme customer take a look at the customer section for information to help you during your lease.
Read More Articles Like This:
Top Tips For Ordering Your Next Car
How To Access Disabled Parking Concessions Across the UK
Learning How To Drive With A Disability
The Motability Scheme enables disabled people and their families to access a brand new car or scooter, by exchanging their mobility allowance to lease the vehicle of their choice. Find out more: