Modern cars are safer than ever, thanks to advancements in technology. In this article, we share some of the top features to look out for when choosing your next car – from adaptive cruise control to autonomous emergency braking.
---
Car safety technology has advanced hugely in recent years. Back in the day, the focus was on "passive" safety features. For instance, it's estimated that more than a million people around the world have survived car accidents thanks to the three-point seatbelt invented by Volvo in 1959.
Since then, other safety advances have come along including head restraints, airbags, ISOFIX child seat mounts and more pedestrian-friendly car design.
More recently, much of the focus has been on "active" safety measures, some of which we already take for granted, such as ABS (Anti-Lock Braking System), ESC (Electronic Stability Control) and TPMS (Tyre Pressure Monitoring System).
These systems not only mitigate the effects of a collision, but some of the newest devices can help avoid an accident altogether.
Here are 10 of the top safety technologies to look out for when choosing your next Motability Scheme car. 
1. Adaptive Cruise Control
Cruise control is the forerunner of all driver assistance systems. It's been around for a while in its most basic form, but in recent times it has become even more high-tech. Adaptive Cruise Control (ACC) can sustain a set speed like traditional cruise control, but it can adjust this speed based on traffic movement too.
Nearly all ACC systems use radar, although cameras can be used as well. The sensors communicate with a computer that oversees the throttle and, at times, the steering and brakes. Adaptive Cruise Control is also at the heart of autonomous (or 'self-driving') technology, which is already a reality in some cars, even if fully autonomous driving is not yet possible on public roads.
2. Lane departure warnings and blind spot monitoring
Lane departure and lane-keep assist warning systems help you avoid crashes due to you unintentionally leaving your lane. The system detects lane markings and alerts you if you are veering from your lane, usually via a warning indicator, a vibration in the steering wheel or an audible alert. This technology is a huge benefit in motorway driving, where long distances and monotonous roads can lead to loss of attention.
Blind spot detection systems are also useful in dual carriageways and motorways. They can be as straightforward as a light on the wing mirror that shows that a vehicle is sitting in your blind spot. Advanced blind spot detection actively stops you from driving into another lane if there's a chance you'll hit a vehicle you can't see. This is especially beneficial for drivers with limited mobility who can't physically turn around to check their blind spots.
3. Autonomous Emergency Braking and forward collision systems
As with Adaptive Cruise Control (ACC), Autonomous Emergency Braking (AEB) works via sensors that scour the road ahead for obstacles. ACC and AEB will often share the same sensors, although some systems include cameras that can see cyclists and pedestrians at the edge of the road. Complex algorithms are used to almost instantly evaluate the probability of impact. The AEB system will then warn of the approaching hazard with dashboard lights and an alarm, before operating the brakes if you don't react.
If you're driving quickly, the emergency braking may only be able to lower the speed slightly before the unavoidable accident. At lower urban speeds, there's a greater likelihood that a collision may be avoided altogether. Forward collision systems such as AEB are sometimes known by other names, depending on the car manufacturer. For instance, Audi's system is called Pre Sense, Volkswagen's Front Assist and Ford's Pre-Collision Assist.  
Looking for a new car?
The Motability Scheme provides an affordable way to lease a brand-new car by exchanging your qualifying mobility allowance. Insurance, servicing and breakdown cover are all included – so you can enjoy the benefits of worry-free motoring.
Follow these 3 simple steps to get started:
4. Driver Monitoring Systems
Also known as a driver attention monitor, a driver monitoring system assesses your alertness. Just like Autonomous Emergency Braking (AEB), car manufacturers have developed similar systems and give them different names.
Broadly speaking, small infrared driver-facing cameras, mounted above the steering wheel and at the top of the windscreen, monitor physical signs of distraction or drowsiness (movement of the eyes, eyelids or neck). If there's an issue with any of these movements, visual and audible alerts are set off. And if no action is taken, some systems will even apply the brakes. According to road safety charity, Brake, driver fatigue contributes to about 4% of fatal road crashes and 2% of all collisions in Britain.
5. Cross Traffic Alerts#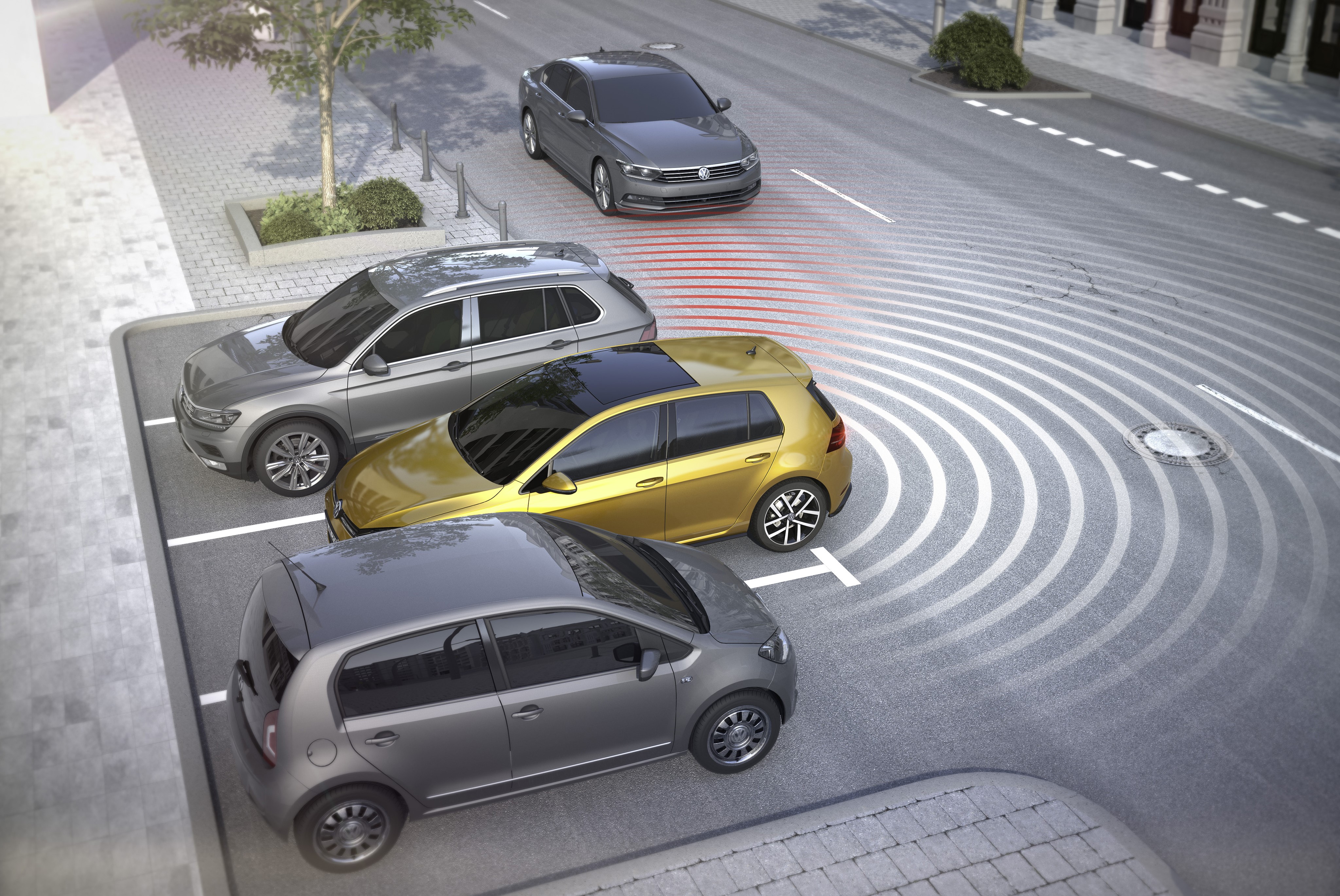 A cross-traffic collision warning system is something that tells the driver if a pedestrian, cyclist or vehicle is approaching from either the front or back when their vehicle is in reverse and is backing out of a parking space. It's very useful in supermarket car parks where visibility can be limited.
In particular, rear-cross traffic alerts can be a huge help if you're reversing out onto the road. The car uses radar sensors on the left and right side of the rear bumper to warn you with an audible and flashing alert when there is a risk of collision with a vehicle approaching from the left or right. Some systems will also actively brake your car to prevent a collision on your behalf. 
6. Head-up Display
Also known as a HUD, a head-up display, is a technology pioneered in fighter aircraft. HUDs project essential information onto the windscreen (on your natural eyeline) to make driving safer and more convenient. Designed to keep your eyes on the road while driving, information can include your speed, speed limit signs and basic sat nav directions. The latest HUDs can even include augmented reality, which overlays upcoming directions via big chevron graphics.
7. Park Assist
Many cars now feature this technology, which enables your car to practically park itself (parallel and perpendicular spaces). Again, there are different systems out there, but they work quite similarly.
Using sensors around your car, it measures up potential parking spaces as you drive past. Once it has detected a space a certain percentage bigger than your car, it asks you to stop, let go of the steering wheel and select reverse gear. It then takes over the steering as you reverse. If you try to steer yourself, the system deactivates. It is particularly useful in towns and cities, where finding spaces and parking is more challenging.
An advanced system is also available on some cars. Just perform a parking manoeuvre once, and the system will automatically remember the path and complete the same manoeuvre in the future for you.
8. Voice Activated Control and Bluetooth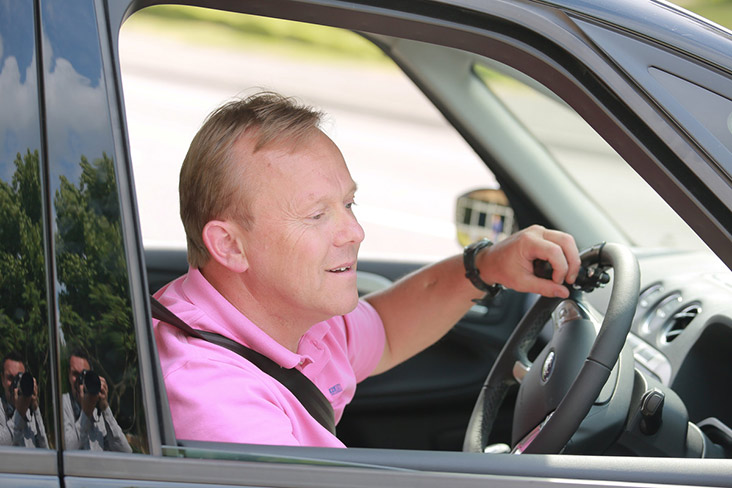 Voice control is now fitted to most new cars, and in theory, it's a safe and easy way to operate the baffling amount of functions and features found in modern vehicles. However, these built-in systems are hit-and-miss. The good news is that they are improving, and the latest generation of infotainment systems have integrated Google Assistant, Amazon Alexa or Apple Siri. Safer than swiping and prodding touchscreens while driving, early voice assistants could only complete very basic tasks, but newer systems can understand a greater variety of commands.
And of course, many new cars also come with Bluetooth that allows you to play music, make phone calls and more from your Bluetooth-connected device while keeping your hands on the wheel and your eyes on the road. It's simple, safe and a must-have for any modern driver. It is often integrated with smartphone-based systems like Apple CarPlay or Android Auto, enabling your car's infotainment system to do what your phone does without you having to risk your safety by picking up the actual phone.
Some cars also feature gesture control, but it too has its issues. The ability to navigate through menus in an infotainment system using a right-to-left swipe gesture to switch pages, or change radio stations and adjust the volume (by rotating your finger) sounds great, but again, can be frustrating in practice. However, as long as drivers are properly instructed on how to use these devices, then they can be invaluable.
9. Speed Limiters / Road Sign Recognition
Now mandatory on all new cars in the EU, a speed limiter – or Intelligent Speed Assistance (ISA) – is a safety device which prevents a vehicle from exceeding certain pre-set speed limits.
Although it sounds like cruise control, a speed limiter allows you to accelerate and decelerate as normal, but acts as a speed warning system when you drive above the limit that has been set. Speed limiters are especially useful in variable speed zones, or built areas with 20mph and 30mph limits.
Arguably, cars fitted with speed sign recognition are just as important. Using a forward-facing video camera mounted behind the rear-view mirror, this device monitors oncoming traffic signs and displays them in the driver's digital display on the sat nav in the centre touchscreen, if fitted.
10. Night Vision
Some manufacturers, including Peugeot, Audi, BMW and Porsche, now fit night vision assistance to their cars. These systems use a thermal image camera, typically integrated into the grille, to look for 'warm' objects ahead which would otherwise be hidden from view in the dark. In other words, these devices can pick out cyclists, pedestrians and animals as far as 200 metres ahead (beyond the scope of the headlights), displaying an image in the digital display ahead of the driver.
Of course, automatic and adaptive headlights – another aid to night driving – have already been integrated into most new cars. These are headlights that actively respond to changing conditions. The systems automatically turn on high beams when there are no vehicles ahead, then return to the low beams when the road ahead is clear of oncoming traffic.
Whatever your choice when it comes to cars, the Motability Scheme will have something to meet your needs. Search through the full range of models available to lease through the hassle and worry-free Scheme and find your nearest dealer to find the right car for you! Finally, it's worth remembering that Motability provides insurance cover, servicing, MOT and breakdown cover for every car provided through the Scheme. 
About the Scheme
Join the 700,000 people across the UK who use the Motability Scheme to find everyday freedom. With the Scheme, you can exchange part or all of your qualifying mobility allowance to lease a brand-new vehicle of your choice. Insurance, breakdown assistance, servicing and maintenance are already arranged and included in the price you pay.
Related articles
Latest Prices for the Motability Scheme
10 tips for keeping your car in good condition
Understanding confusing car terms