When it comes to car gearboxes, most people are familiar with manuals and conventional automatics. If you've been shopping for a new car recently, you may have found that a number of models are currently offered with a continuously variable transmission (CVT).
How CVT works
The CVT is a type of automatic transmission, but in the place of cogs, as you'd find in traditional automatics, CVT depends on a belt and pulley set-up that delivers an unlimited quantity of ratios. Essentially, the transmission never changes gear. Continuously variable transmissions can also be used in motorbikes, scooters and even snowmobiles!
Advantages of CVT
By and large, a car equipped with CVT drives more smoothly than a similar car that's supplied with a conventional automatic gearbox. CVT can enhance fuel mileage, too, which explains why many hybrid cars have it. Another major benefit that cars fitted with CVTs have over their automatic and manual equivalents is as follows: When motoring up gradients, where conventional automatics can run out of puff and manual transmissions pose a gear-stirring challenge, a CVT can effortlessly deliver power without changing up or down, which makes it great for driving in hilly locations.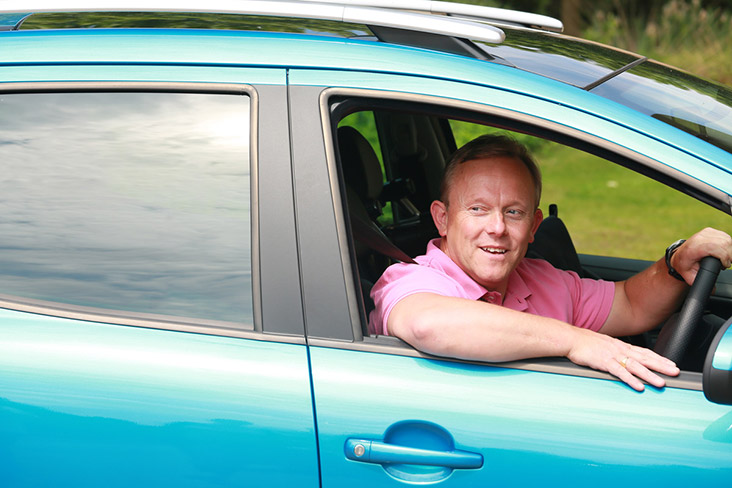 Many drivers find CVT makes driving smoother, particularly in hilly areas
CVT disadvantages
A CVT has a slower reaction time than manuals and automatics, but this is usually only perceived by really enthusiast drivers. Some people find driving a vehicle with a CVT is a little peculiar because it doesn't shift gears which can be hard to get used to. To try to combat this and improve customer approval, manufacturers are offering vehicles with CVT, with shift paddles that pick predetermined ratios. What this means is that the paddles imitate the gear changes found in an automatic box.
Motability Scheme cars with CVT
There are some cars available on the Motability Scheme that come equipped with CVT, with a few being listed below, but you can also see the full selection with our car search tool.
Honda Jazz
CVTs are fitted into many vehicles manufactured in Japan, and, as we've said, they're also becoming popular here in the UK. There are CVT equipped cars on the Scheme, like the Honda Jazz 1.3 SE CVT, that are great to drive. The Jazz is a very practical and roomy, although its CVT makes the Honda's engine rowdy when you accelerate quickly. However, it is calm and slick when you aren't in a rush.
Nissan Juke
Another example is the Nissan Juke Acenta 1.6 Xtronic. The Juke's CVT and light steering mean it is effortless to drive around town. Although it's not the most spacious of cars, it is generously equipped with brilliant features, including Bluetooth, cruise control and climate control.
Toyota Prius
The spacious Toyota Prius uses Hybrid Synergy Drive (HSD) which is a type of CVT but works in a slightly different way to a conventional CVT. The latest model of this refined and cheap-to-run hybrid has enhanced sound insulation that doesn't require the engine to wail as much as it did in the preceding model. And because the Prius is a hybrid, it spends a lot of its time driving on soundless electric energy.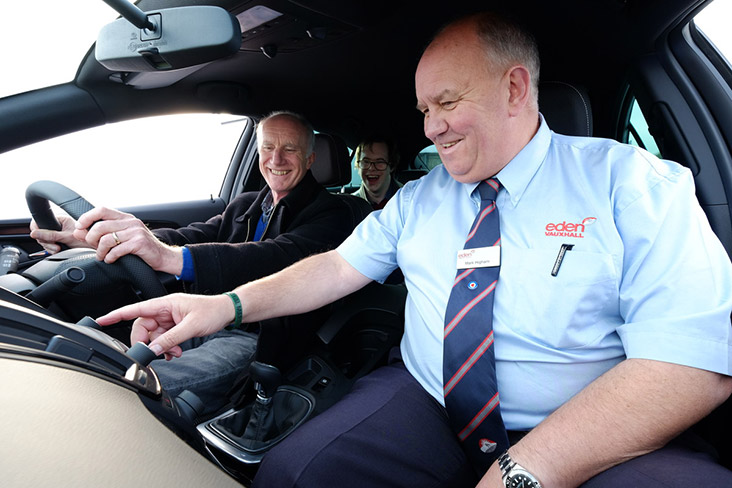 If you're new to CVT, it's important to take the car for a test drive when you visit your Motability Scheme dealer
If you've decided that a CVT gearbox might be right for you based on this information, it might not agree with you in practice, so it's always best to test drive when you visit a Motability Scheme dealer to find your next car.
Related articles
Manual vs Automatic Vehicles explained
Everything you need to know about Autonomous Emergency Braking
Cruise control and adaptive cruise control: the complete guide
The Motability Scheme enables disabled people and their families to access a brand new car or scooter, by exchanging their mobility allowance to lease the vehicle of their choice. Find out more: