Looking for an affordable electric car? Motoring expert Richard Aucock has selected his top picks on the Motability Scheme with an Advance Payment of £1000 or less. From city cars to small SUVs, there are plenty of eco-friendly choices available.
The prices shown are valid for applications placed before 30 September 2023.  
---
The current Motability Scheme price list has a wider range of affordable electric cars than ever before, giving customers the option to enjoy an appealing, silent and smooth-running drive at a lower cost. Plus, these electric vehicles (sometimes referred to as EVs) have the added appeal of zero tailpipe emissions and lower running costs, if you charge from home.
You can learn about what's included in our electric car lease package on our website, if you want more information on how we help customers with charging support when they lease their first fully electric vehicle.
Here, I've chosen six exciting electric cars available on the Motability Scheme for you to consider. All of them have an Advance Payment of under £1,000 – and several are actually available with no Advance Payment. Plus, you can choose to use your £750 New Vehicle Payment towards it, making it even easier for you to order a great brand-new car for less.
Jeep Avenger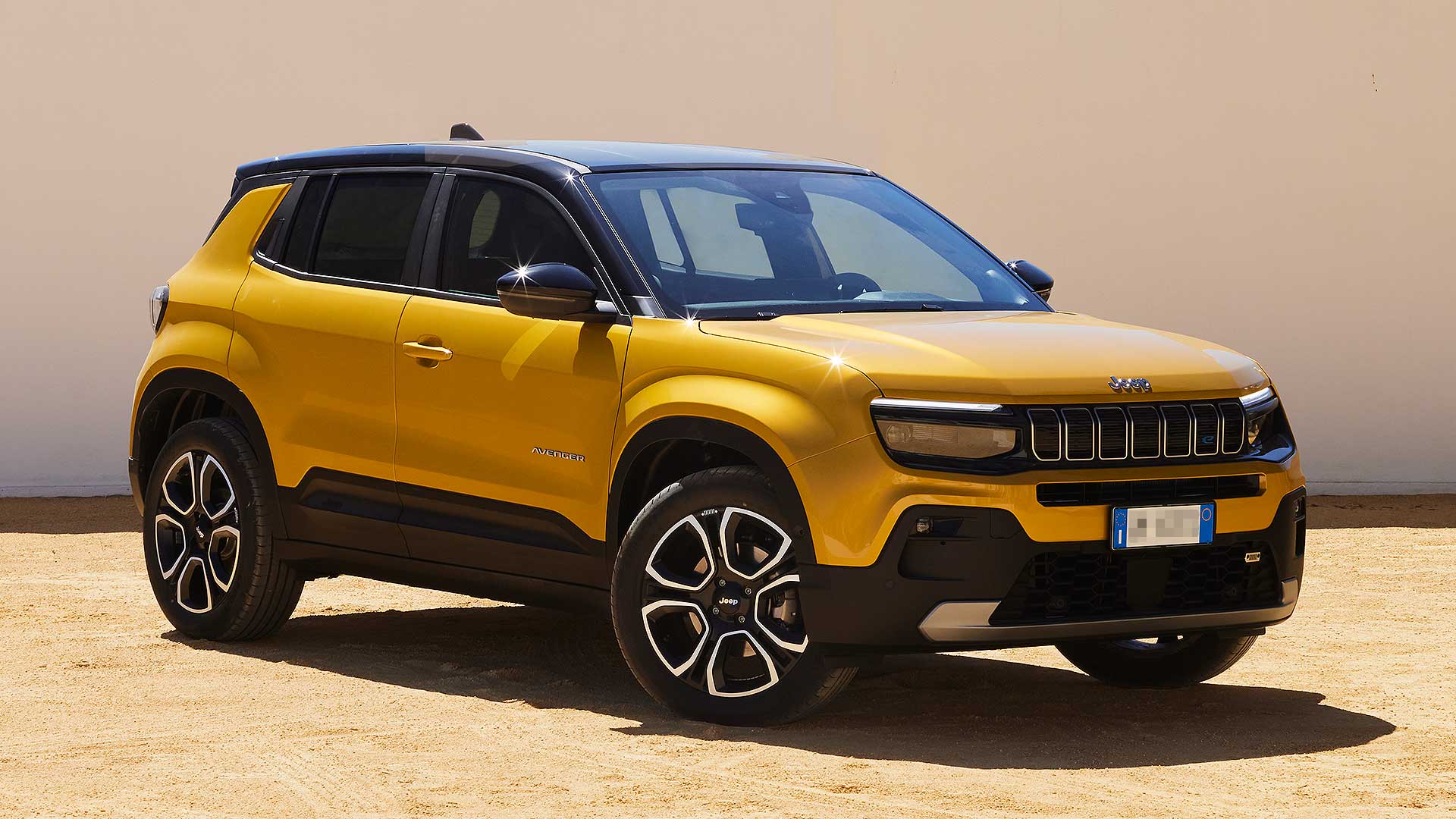 What sort of car is it?
The exciting new Jeep Avenger is the iconic American brand's first-ever electric car. Unlike some of its other large 4x4s, the Avenger is a more city-sized five-door SUV, similar in size to a Nissan Juke. It has five doors, a decent boot and the rugged good looks Jeep has become famed for – reinterpreted for its electric future.
Why is it so popular?
The Jeep Avenger has already been acclaimed by my car reviewer colleagues, winning the European Car of the Year 2023 prize earlier this year. You'll see the colourful logo proudly displayed at your local dealer. And for such a brand-new car, it's available on the Motability Scheme for a very competitive Advance Payment of £999 – which will get you into one of the first on UK roads!
The Jeep Avenger has a 54kWh battery. This means it has an official driving range of 249 miles between charges. It also has a 154bhp electric motor, which serves up swift and sprightly performance. Meanwhile, the high seating position gives a good view out, and a 341-litre boot is big enough to hold around two large suitcases.
Kia Niro EV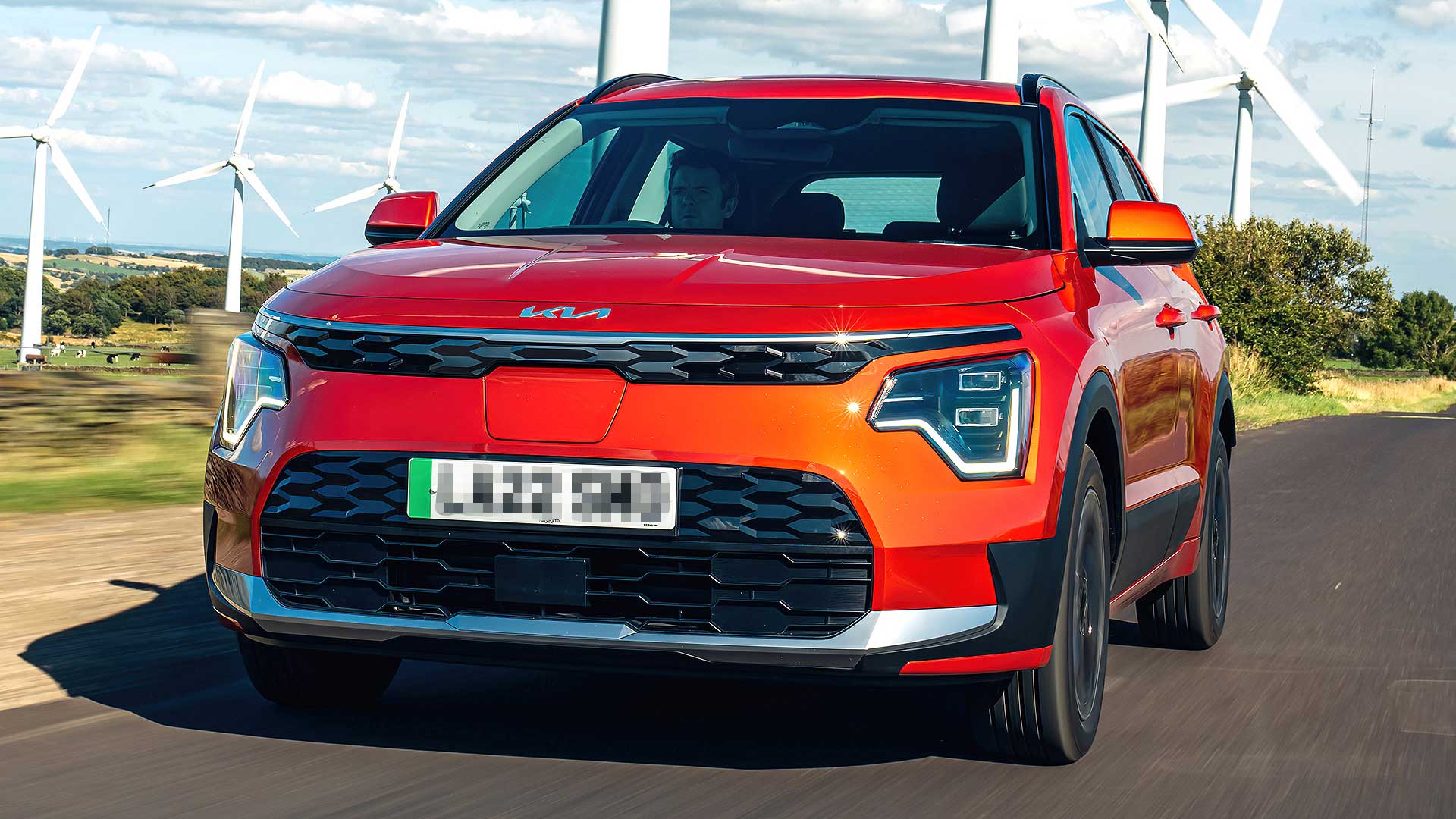 What sort of car is it?
The latest Kia Niro EV is the second generation of this popular family-focused model. The Kia Niro EV is the pure electric version, but it's also available as a hybrid for those who aren't yet ready to go pure electric. All are visually identical, with the new Niro boasting a futuristic look plus a choice of modern, vivid colours.
Why is it so popular?
The Kia Niro EV, which is available for an Advance Payment of £999, has a large 64kWh battery. This gives it a healthy electric range of 285 miles between charges. The charge socket is located in the front grille, so you can park nose-first at charging points and then easily plug in.
The Kia Niro EV is a crossover-style model, with a higher seating position than a regular hatch. It is comfortable behind the wheel, and there's lots of space in the rear, with a flat floor adding to the accessibility. It has a very large 475-litre boot as well, which will easily take three large suitcases. A power output of 198bhp means it has enough oomph to easily keep on going even when fully loaded.
MG4 EV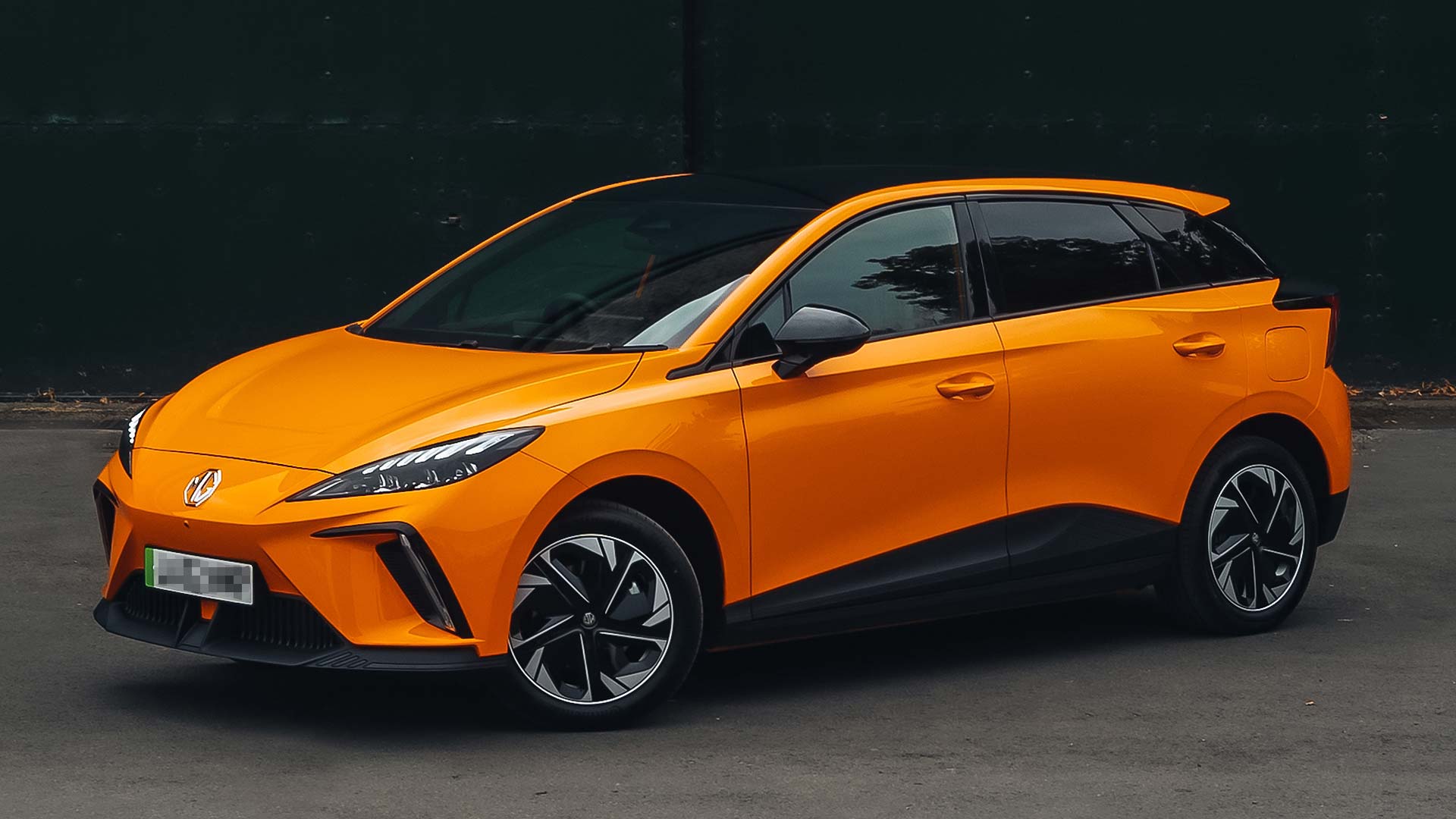 What sort of car is it?
The MG4 EV is an exciting compact electric hatchback. Its sharp, swoopy styling doesn't take away from its five-door practicality, with an overall length of just under 4.3 metres being similar to a Volkswagen ID.3. The MG4 EV is available in some bold colours, including the distinctive bright orange pictured here.
Why is it so popular?
The MG4 EV is available on the Motability Scheme in the Long Range spec for an Advance Payment of just £199. This version has an electric range of 280 miles, and is combined with a useful 200bhp electric motor which ensures powerful acceleration and good responsiveness, even on the motorway.
Inside, the MG4 EV has an open plan feel to its dashboard, with two colourful digital screens packing in its various features. The driving position is comfortable, rear seat space is decent and the 289-litre boot is big enough to take two suitcases. Best of all, the MG4 EV is really good fun to drive, with nimble handling that's bound to put a smile on your face – just like the classic MG sports cars of old.
Vauxhall Mokka Electric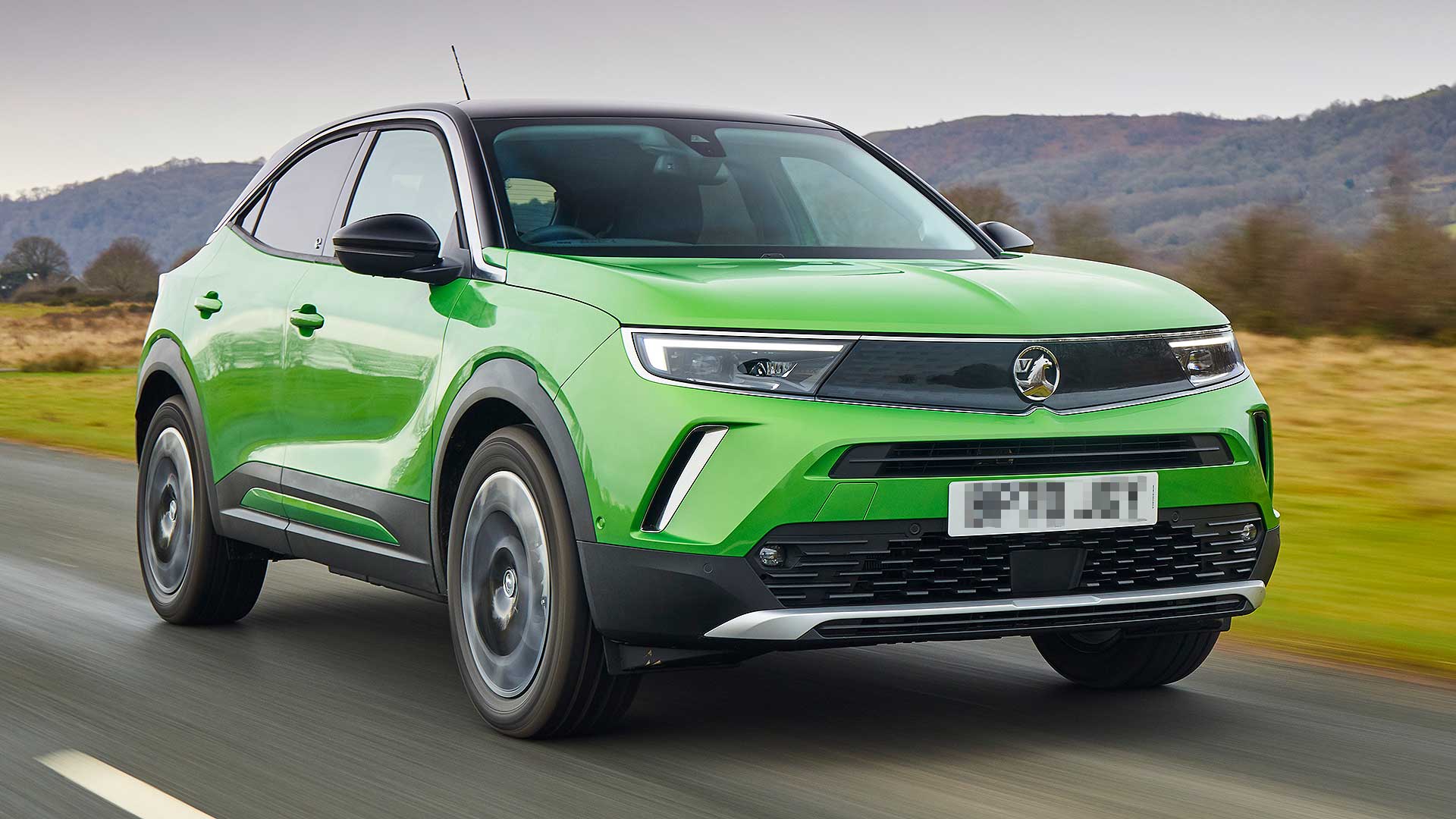 What sort of car is it?
The Vauxhall Mokka Electric is a crossover SUV that's becoming increasingly popular in the UK. Its distinctive styling has real appeal, and this is backed up by a modern interior that's designed around dual screens that 'wrap around' the driver. It feels very futuristic behind the wheel, yet still easy to use.
Why is it so popular?
The Vauxhall Mokka Electric is available on the Motability Scheme for an Advance Payment of just £499. This is for a model with a 50kWh battery, which has a range of almost 210 miles between charges. It's able to use speedy 100kW public rapid chargers on the move too, which helps cut the amount of time spent topping the battery back up.
The five-door Vauxhall Mokka Electric has a 310-litre boot, which is easy to access. It is easy to get in and out of too, thanks to its raised seating position. An overall length of 4.1m is city-friendly – and this Ultimate version has a very high level of standard equipment, bringing luxury car features to go with its executive car refinement.
Mazda MX-30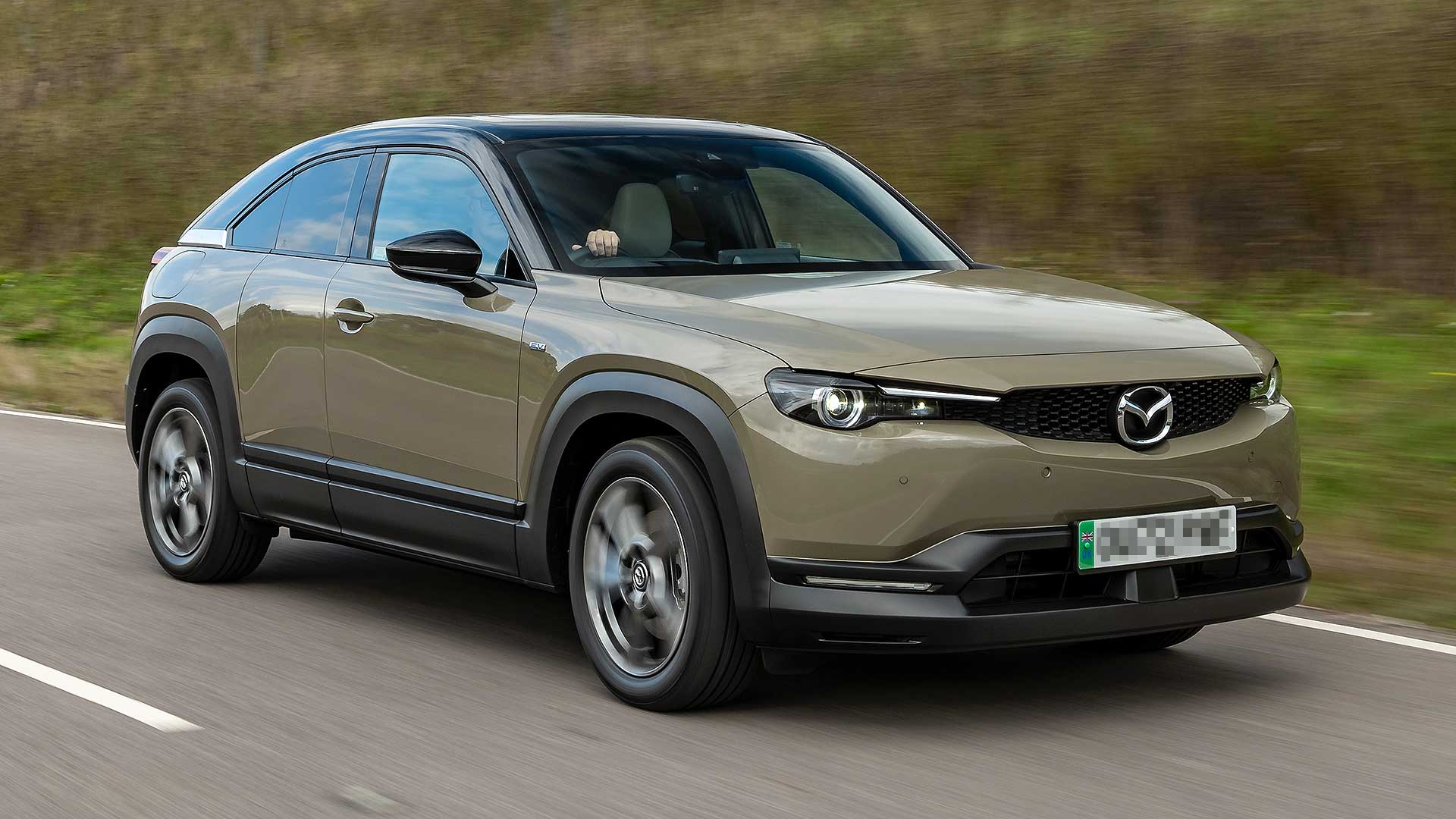 What sort of car is it?
The distinctive Mazda MX-30 is a city-sized crossover EV that's a little bit different to the norm. It has five doors – but the rear two passenger doors are hinged at the rear, so they open differently to regular cars. It reveals a pillarless space to climb into the rear, which children will love. You'll love the price point too, as it's currently available with Advance Payment.
Why is it so popular?
The Mazda MX-30 electric car is a charismatic cross between a Mazda MX-5 sports car and a Mazda CX-30 SUV. It is intentionally sporty, with a feel-good driving position (featuring luxury materials including the use of cork trim), yet the extra height off the ground means it's easy to get in and out of. Standard equipment is generous and it is a fun car to drive.
The city-focused model has an eco-friendly 35.5kWh battery. This gives a range of 124 miles, and charging the battery doesn't need to take long – just 25 minutes if you use a public rapid charger, says Mazda. The clever rear doors give great access to the rear seats, which parents will find really convenient, and the 350-litre boot will swallow two suitcases with space to spare.
GWM ORA Funky Cat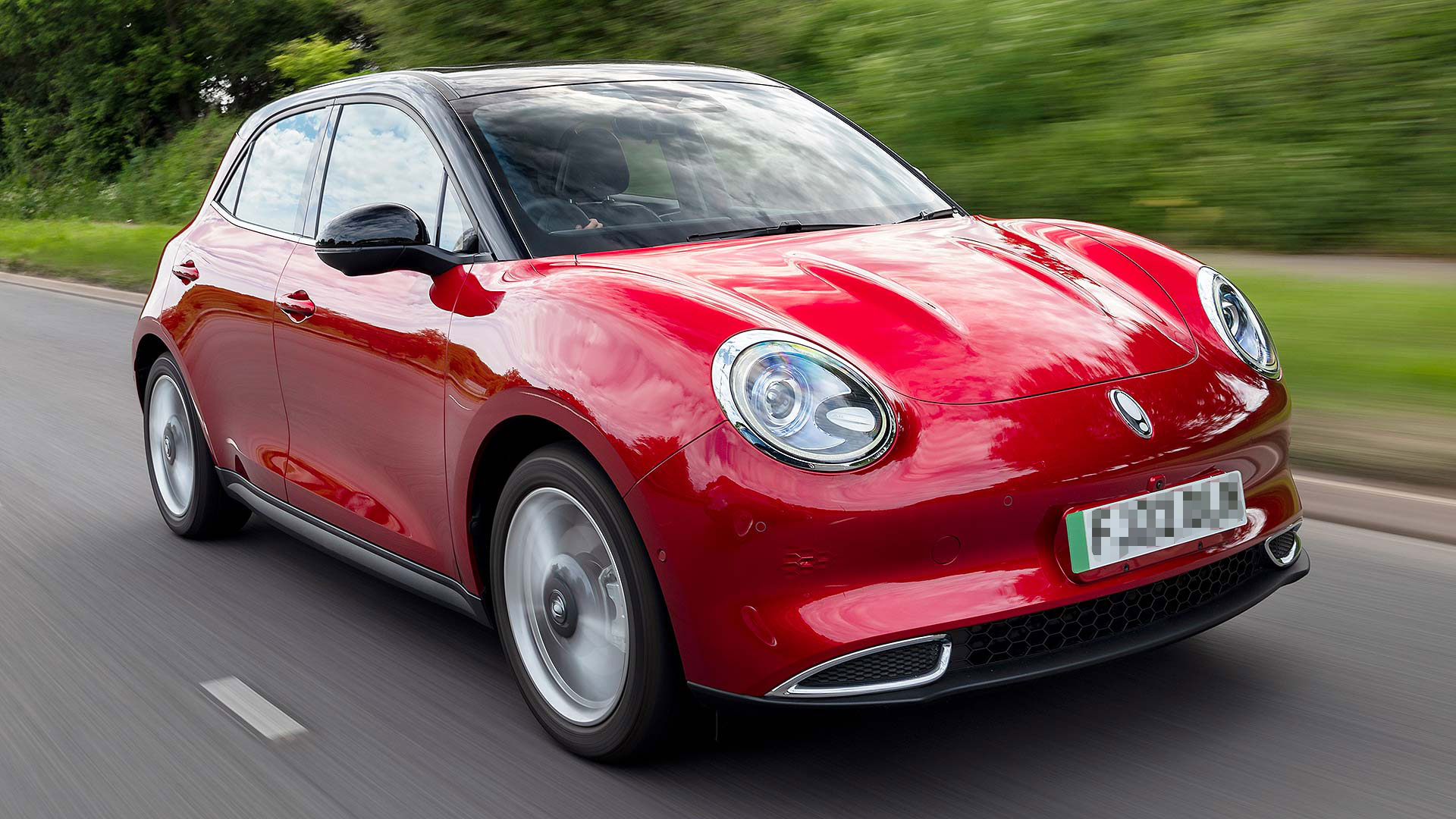 What sort of car is it?
The cute GWM ORA Funky Cat is a car you can't help but fall in love with. Its cute appearance blends modernity with retro appeal, and the very high levels of build quality from this new Chinese brand give it an upmarket, luxury-like appearance on the road. Impressively, it's currently available on the Motability Scheme with no Advance Payment.
Why is it so popular?
The Funky Cat is a small five-door hatchback that, size-wise, slots between a Ford Fiesta and a Ford Focus. It has an accommodating interior, with a five-seat cabin, while the 228-litre boot will take one large suitcase – the rear seats fold down if you need more space.
Just as with the outside, the ORA Funky Cat is very well-finished inside, with a quality feel. I love the retro touches and it is backed up by comprehensive touchscreen technology and a suite of clever safety assist features to keep you safe on the move. The 48kWh battery gives a driving range of 193 miles, and a 169bhp electric motor provides reassuring performance.
Related articles
Latest Motability Scheme price list – there's even more choice
Expert car picks from the new Motability Scheme price list
Electric cars: information and driver's guide