Disability blogger Emma Muldoon found herself in a spot of bother when her Wheelchair Accessible Vehicle broke down the day before her holiday. Here, she recounts her experience and explains how the Scheme helped her get back on the road.
---
Throughout the last fifteen or so years of being a Motability Scheme customer, I have always felt a sense of reassurance and safety. Everything from insurance to MOT and servicing, tyre replacement to breakdown recovery. Complete worry-free motoring.
For the most part, we are in control and know when things like MOTs are due which we can plan around our daily schedules. What we can't plan for are breakdowns. They are unexpected and usually happen at the most inconvenient times.
Like when our Ford Tourneo Connect WAV suddenly came to a halt as we reversed off our driveway. Thankfully it happened in our street, but the timing couldn't have been worse. We were actually on our way to Manchester Airport from our home in Scotland to catch a flight to Lisbon, Portugal.
Initially, we thought the car had stalled or possibly jumped out of gear. My partner was driving so he tried to start it up again, but after multiple attempts, it was clear it was pointless. It was completely dead.
The likelihood of making it to the airport which was a five-hour drive away was not looking good. We had to act fast, so I quickly scrolled through the contact numbers in my phone and found the RAC Motability Assist number and called them.
RAC Motability Assist
The RAC roadside mechanic was with us within twenty-five minutes. We hoped for a quick and easy fix, but when he connected his computer to our car he was able to quickly diagnose a problem with the fuel pump. This wasn't going to be a quick fix.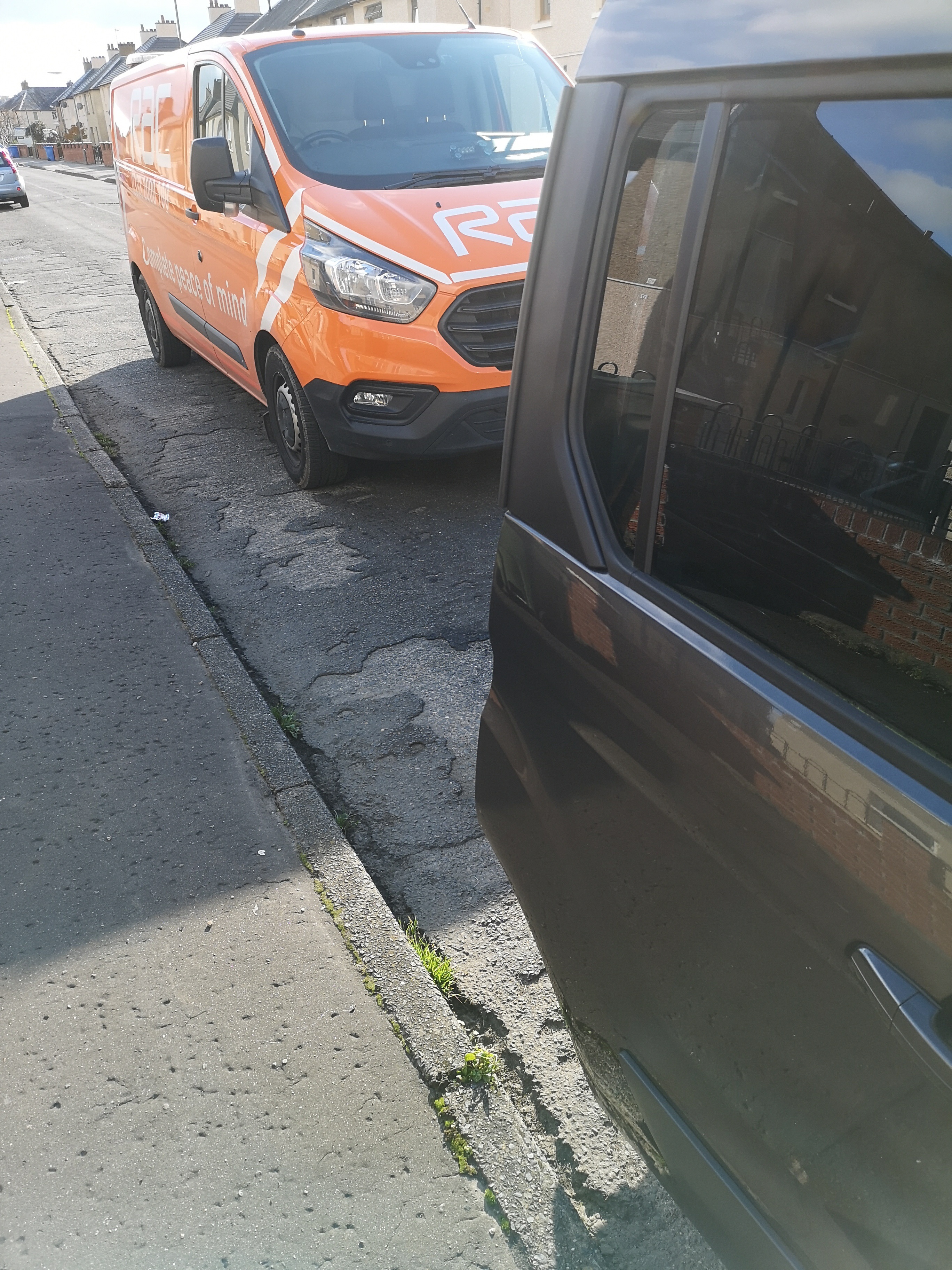 While the RAC mechanic took our WAV to the nearest Peoples Ford garage to be repaired, I began calling the Motability Scheme. I gave my details and explained what had happened and the urgency of our current situation. The agent I spoke to was understanding of our circumstances and the importance of arranging alternative travel arrangements.
Temporary replacement vehicles
I was passed over to Proximo, the company who manage adapted temporary replacement vehicles on behalf of the Motability Scheme. Being a Motability Scheme customer you are guaranteed that they will do their best to keep you mobile while your car is out of action.
Usually, the standard time for delivery of a wheelchair accessible courtesy vehicle is around 48 hours, which wasn't ideal for our particular situation at that moment.
However, the Motability Scheme also explored the possibility of arranging a taxi to drive us to Manchester and then back to Scotland once we arrived back from our trip. Of course, our preferred option was to drive ourselves, but the most appropriate and cost effective option will be chosen.
A case manager from Promixo was assigned my case and managed it from start to finish until I had my own WAV returned to me. Having one point of contact made the whole process easier and streamlined.
The case manager explained the earliest they would be able to arrange a hire car would be the following day. But, he said he'd see what they could do.
To our absolute amazement, the Proximo branch manager advised that a driver would be able to deliver the car to us that night. We were over the moon and incredibly grateful that it all worked out. We were able to drive our temporary replacement WAV to Manchester and catch our flight.
We returned home to the news that our WAV had been repaired with a new fuel pump fitted. We were back in action.
After a quick update call to Proximo letting them know my WAV had been returned to me, they then arranged for the collection of the temporary replacement WAV.
I couldn't fault the service from RAC Motability Assist, the Motability Scheme and Proximo. From the moment I called to request breakdown assistance, they quickly took action, managing my case step by step and had me back on the road in no time especially in our unique situation.
If your Motability Scheme vehicle breakdowns call RAC Motability Assist on 0800 73 111 73. Keep a note of the number in your vehicle or saved in your mobile phone in case of emergencies.
You can read more from Emma on her blog Simply Emma
Related articles
Four simple car checks for safer winter driving
Video: What's in the van? Kwik Fit's Mobile Fitting Service;
Post lockdown maintenance tips