Safety technology is becoming prevalent in cars – in fact, Euro NCAP actively encourages it – but it can make the options list a minefield of jargon and confusing acronyms. Do you want to specify the AEB? Or perhaps you want the optional ACC? And what exactly is TPMS?
To try and decipher some of this technobabble, we've put together this simple and easy-to-digest guide. It isn't all-encompassing, and doesn't account for some manufacturers' strange brand-specific acronyms, but it should cover the basics.
Adaptive Cruise Control (ACC)
We all know about cruise control, right? Well this is just a variation on a theme. As well as holding the car at a predetermined speed, this system uses sensors on the front of the car to detect vehicles ahead and maintain a safe distance. If the car in front slows down, so do you. If the car ahead starts going faster than the speed your cruise control is set to, though, the system goes back to working like normal cruise control, keeping you at your chosen speed.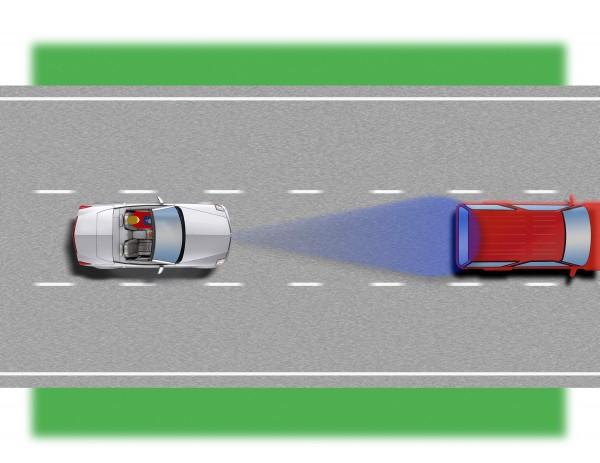 Blind-spot monitoring
Checking your blind spot is – and probably always will be – an important part of driving, but in case your cockpit workload becomes a bit too high or you start to lose concentration, many manufacturers are offering this system to help you out.
In short, it's simply a radar that detects cars in the 'blind spot' over your shoulder and warns the driver, usually with a light that illuminates in the relevant mirror. It shouldn't be relied upon, but it is a useful driver aid.
Lane departure warning (LDW)
This is a simple piece of safety equipment that warns you if you're about to leave your lane without indicating. If you cross the white line, the system will assume you've fallen asleep and alert you, often by beeping or vibrating your seat. It isn't a foolproof system, and it often seems to go off for no good reason, but it's well worth using if you feel yourself getting a bit tired and need to drive a few miles before you can stop for a rest. It's also handy if you have children distracting you in the car.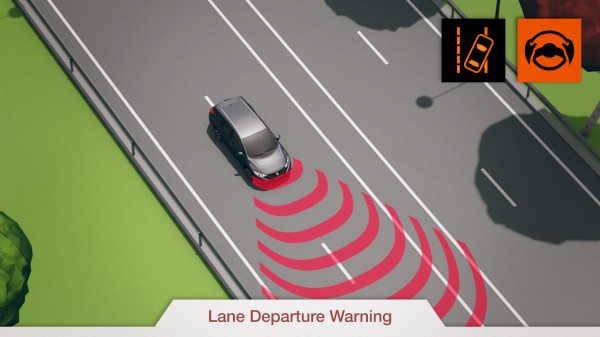 Lane keeping assist
This system shares much with lane departure warning, but rather than simply alerting you that you're wandering out of lane, it will actively steer back into the lane.
Autonomous emergency braking (AEB)
As the name suggests, AEB is simply an automatic brake the car can apply if it senses an impending accident and the driver does not respond. Very often the system will completely prevent a crash at low speeds and reduce the severity of higher-speed crashes.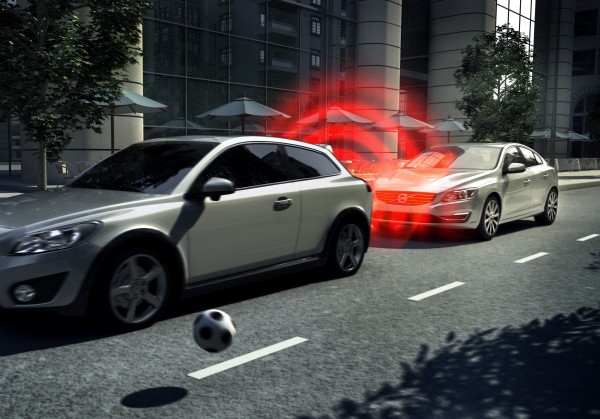 Tyre pressure monitoring system (TPMS)
Tyre pressure monitoring is now a legal requirement for new cars, and it quite simply monitors the air pressure in each tyre. If it senses a dramatic drop in pressure, it will alert the driver. These systems vary in their complexity, with some simply conveying their message via a warning light, while others will give details such as which tyre has triggered the alarm and how much air is in each tyre.
This article was written by PA Motoring Team from PA Motoring Service and was legally licensed through the NewsCred publisher network. Please direct all licensing questions to legal@newscred.com.
Read More Articles Like This:
Five Optional Extras Your Next Car Should Have
How In-Car Technology Can Help You