Modern technology is remarkable and affects so many aspects of our lives. Beyond the incredible advances in motoring technology specifically, a particularly exciting aspect of modern technology is innovation that helps us get around, especially for those of us with mobility issues. Here we have highlighted six advances that we think are rather impressive!
Vehicle adaptations
Adaptations can help with access, driving or storing a wheelchair or mobility aids, to make your driving or travelling experience easier. It is a great starting point for showcasing the technology available. Depending on your specific needs, adaptations can be added to a car, many of these at no extra cost through the Motability Scheme, to make driving, access or stowage easier.
Among many different adaptations possible, swivel seating can help with entry and exit, hoisting systems can be employed to help load, and nearly all control systems can be modified to assist driving. For example, a push-pull hand control can be fitted for accelerating and braking. All of these developments are designed to help allow people with restricted mobility to travel and drive independently.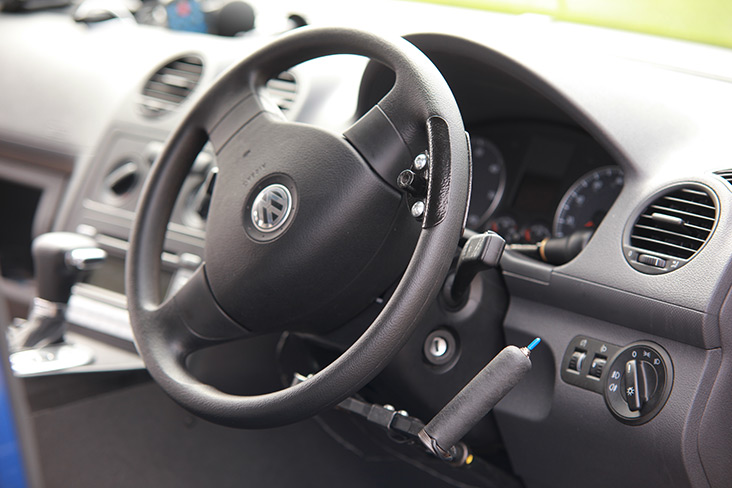 Car manufacturer apps
Modern cars increasingly feature more computer-like entertainment and information systems. Manufacturers like Audi and BMW have introduced apps for our smartphones that allow us to control functions of the car from distance. Apps, such as Audi's 'MMI Connect' app, allows you to send locations to your satellite navigation system from your smartphone, or operate the heating systems to pre-heat the car before you even settle in.
You can also use apps like this to lock and unlock your car. This technology allows you to communicate with your car from a place that might be more comfortable to do so, even eliminating that "Did I lock the car?" worry we all have from time to time.
Not everybody needs a car to get around, and it may be that the best solution to aid your mobility is in the form of a mobility scooter. Compact, light, and usable on both the road and in pedestrian areas, mobility scooters are sometimes all that is required to get from A to B.
Many are equipped with extras, such as roofs and lights, and with battery technology advancing over the last decade, some models have a much higher range than you might think. For users who don't have far to travel and have difficulty walking, a mobility scooter may prove to be a valuable companion, as they can be used in pedestrian areas and even in some shops. Check out our tips for road safety with mobility scooters here.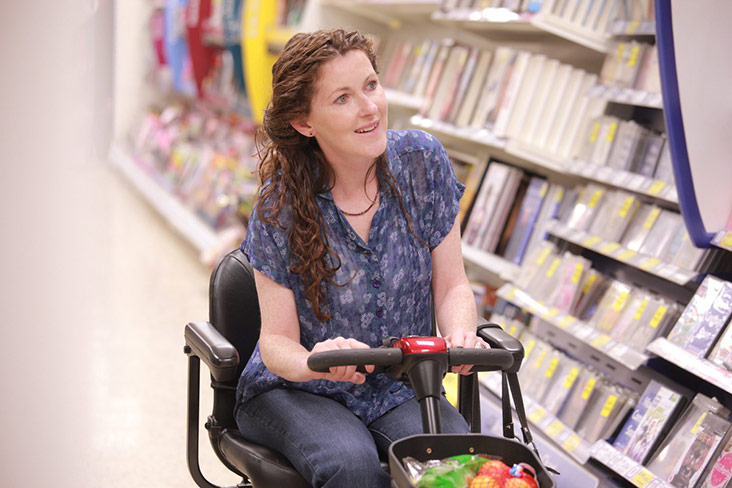 Speech recognition technology
With some car infotainment systems being difficult to operate unless you're a tech-whizz, almost all manufacturers, from Skoda to Mercedes-Benz, have installed speech recognition technology. This means you can press a button and make a request to the car such as 'Call Mum', and the car will oblige. There's a whole host of commands available, and this technology can save a lot of time if using your hands to navigate the menus is difficult.
Fully autonomous cars
Although they are likely to be more expensive than a normal family car, fully autonomous vehicles would be able to pick you up and take you to your destination without you having to do anything except tell it where it is you want to go. Of course, it is still unknown when this kind of technology would be available, but it will change our lives when it is.
Using smartphone technology, it could also be summoned to pick you up from a location, too. This technology could prove incredibly useful for people with disabilities that make driving difficult, even with the adaptations that are currently available.
These are just a few ways that modern technology can aid mobility. Some of the vehicles, features, and technologies we have discussed are available through the Motability Scheme, so make sure to browse our site to see what would best suit your needs.
Read More Articles Like This:
What could 3D printing mean for mobility?
An assessment with Driving Mobility
A guide to travelling by scooter and powered wheelchair