Our latest mobility scooter reviews by independent reviewer Ian Cook looks at Class 3 scooters. Many thanks to Ideas in Action, a Motability Scheme dealership in Stechford, Birmingham, for helping us to bring these reviews to you.
Invacare Comet Pro, weekly rental £26.78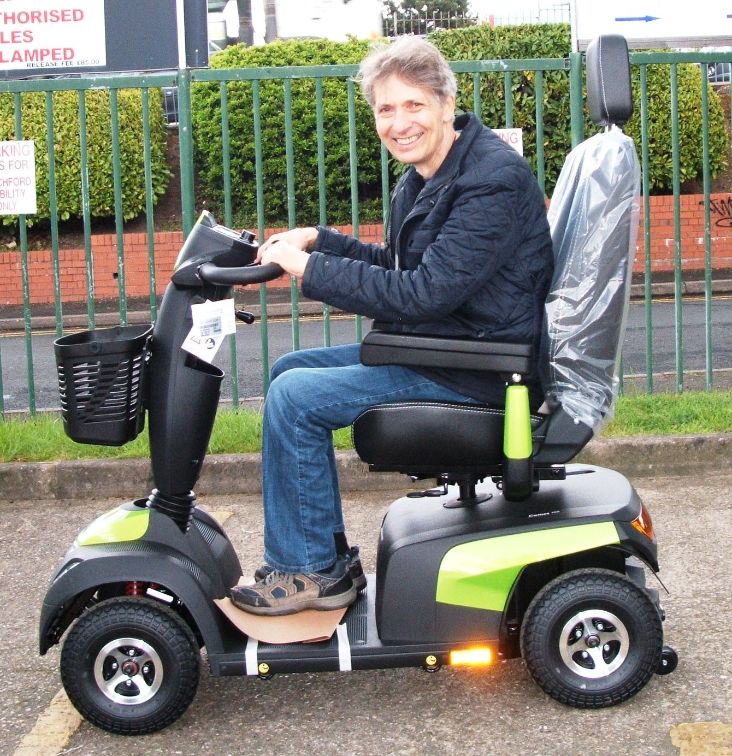 Whether you're going to the shops or taking a more challenging outdoor ride, the Invacare Comet 4 Wheel mobility scooter provides a safe, fast and enjoyable ride. It's secure, reliable and also fun.
Its rugged outdoor capability is combined with a very attractive look as well as a unique electronic speed reduction system which automatically decreases speed when going around corners. Large wheels and fully adjustable suspension help the ride too.
The Invacare Comet Pro is 145 cm long and 65 cm wide and the tyres can be either air-filled or solid. It weighs 136 kg and can carry a maximum user weight of 160 kg. Power is delivered by 2 75 aH batteries with an impressive maximum range per charge of 34 miles.
Roma Medical Cadiz, weekly rental £23.05
The Roma Medical Cadiz is a good, no-frills Class 3 scooter, probably best suited to those who want a basic, light ride that is also affordable.
The Cadiz is 104 cm long and 66 cm wide. The two batteries are just 36Ah, which is smaller than most other Class 3 scooters and probably accounts for the scooter's smaller range of 20 miles. Suspension to both the front and rear wheels cushions the ride and works well with pneumatic tyres to ensure maximum comfort for the user.
There are also some nice little extras—the tiller is angle adjustable and the armrest width, too, can be adjusted. It weighs in at just 100 kg and has a maximum user weight of 136 kg. Although it may not offer some of the features found on more advanced and larger scooters, it's very light and nifty.
Electric Mobility Rascal Vecta Sport, weekly rental £27.08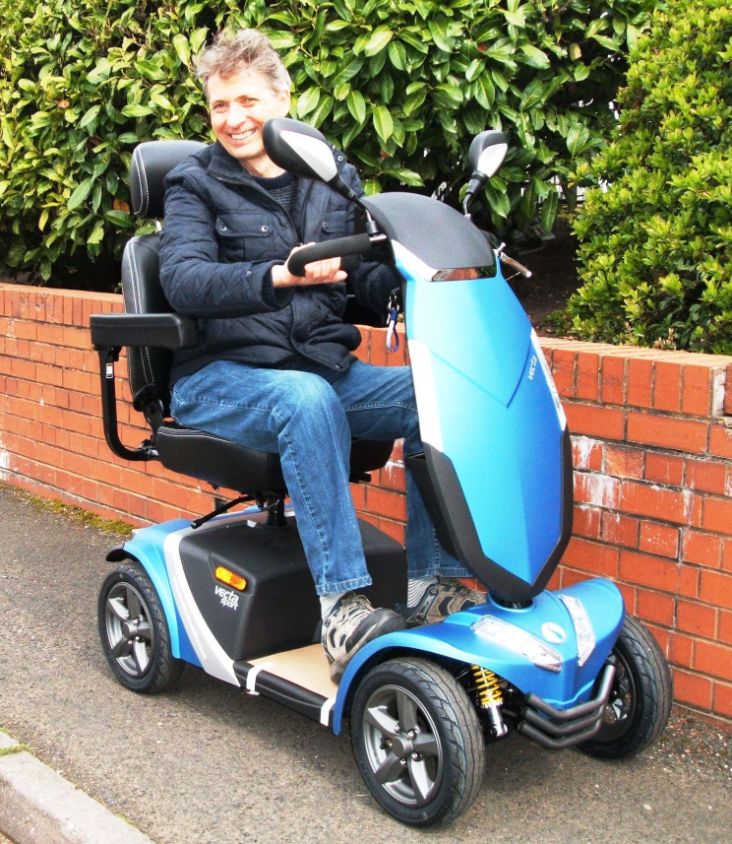 The new Vecta Sport from Electric Mobility is an ultra-modern, compact and powerful Class 3 scooter. With an attractive design and a host of new features, the Vecta Sport not only looks great but performs even better. In terms of the ride, it's worth mentioning the generous legroom and super comfy seat.
With two 50 Ah batteries, you can travel in confidence and style for an impressive 30 miles. There is an adjustable sculpted sliding seat with added lumbar support, combined with full suspension to make you feel secure whatever the terrain. The Vecta Sport weighs 113 kg, is 132 cm long and 60 cm wide and holds a maximum user weight of 160 kg. It lives up to its sporty name!
TGA Midi Breeze 4, weekly rental £25.41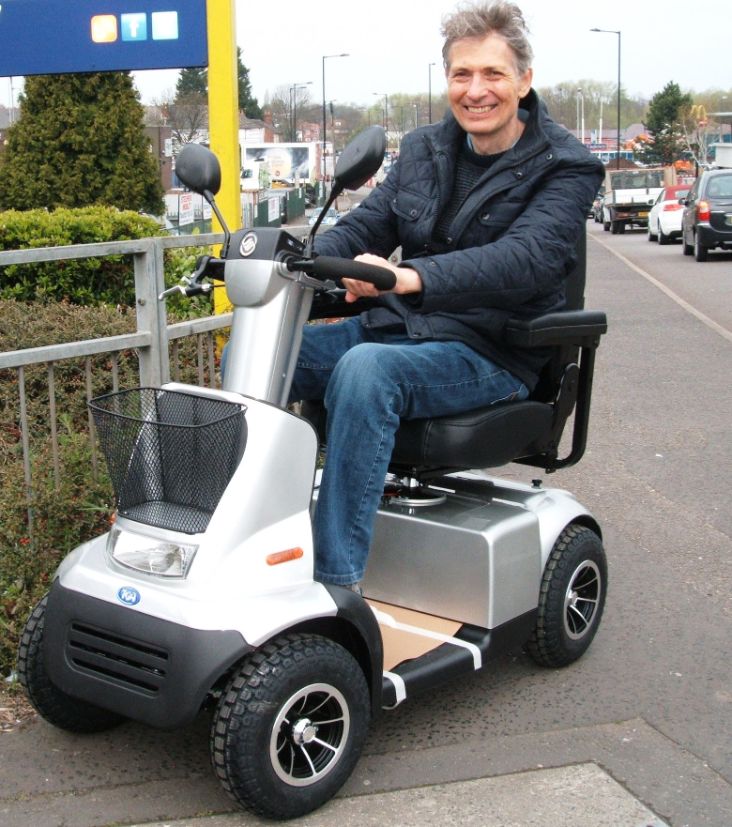 What I think is most impressive about The TGA Midi Breeze 4 is that it brings a host of high-quality features while being incredibly comfortable—perfect for all-day use.
Its top features are the delta handlebars which have speed control levers on both sides and are designed to give forward and reverse control using just your thumbs or fingertips, which is a great innovation for those with limited hand function. Other features worth mentioning are a handy high/low switch allowing the Breeze to be operated safely at 4 mph on the pavement or 8 mph on the road.
The Midi Breeze 4 is 133 cm long and 67.5 cm wide with the option of air-filled or solid tyres. It weighs in at 120 kg with a maximum user weight of 130 kg. The range is 20 miles and power comes from a 50 aH battery. It really contains everything you need for the very best in mobility scooter travel, all packed up in a compact and manoeuvrable scooter.
The Motability Scheme enables you to exchange all or part of your mobility allowance for a mobility scooter, car or powered wheelchair. You can find out more about joining the Scheme here and you can use our search tool to browse the Scheme's full range of scooters.
---
Related articles
Mobility scooter range: How far can yours travel?
What to expect if your mobility scooter or powered wheelchair needs a repair
Test drive: Lightweight scooters put to the test