For many of us, mobility scooters and powered wheelchairs are lifelines—so it's vital to keep them in good condition and have reliable help on hand should they need a repair.
With expert insight from those who know the vehicles best, here's a three-point plan for keeping your Motability Scheme product in full working order, and what to expect should it need a repair.
Step 1. Keeping your vehicle in good condition
Tracy Simmons of Parkgate Mobility, a dealership who supply and service Motability Scheme products, says that treating your vehicle with care is crucial.
"Your Motability Scheme dealer will tell you how to store your specific product, but generally it's best to find somewhere secure and dry, preferably indoors or at least under a waterproof cover. And they'll teach you how to charge it correctly and how to look after it.
"If you stick to all these things from the outset, before you even start using your vehicle, you'll cut out 90% of the problems we routinely see further down the line and you're less likely to need repair services."
Step 2. The most common issues
While your vehicle is made to withstand bumps and bangs, don't make the mistake of thinking it is indestructible.
"One of the most common breakdowns is caused by the vehicle being bumped up and down pavements or by them being taken off-road, and bashing and smashing the wheels," says Tracy Simmons. "That can cause suspension problems that need to be fixed."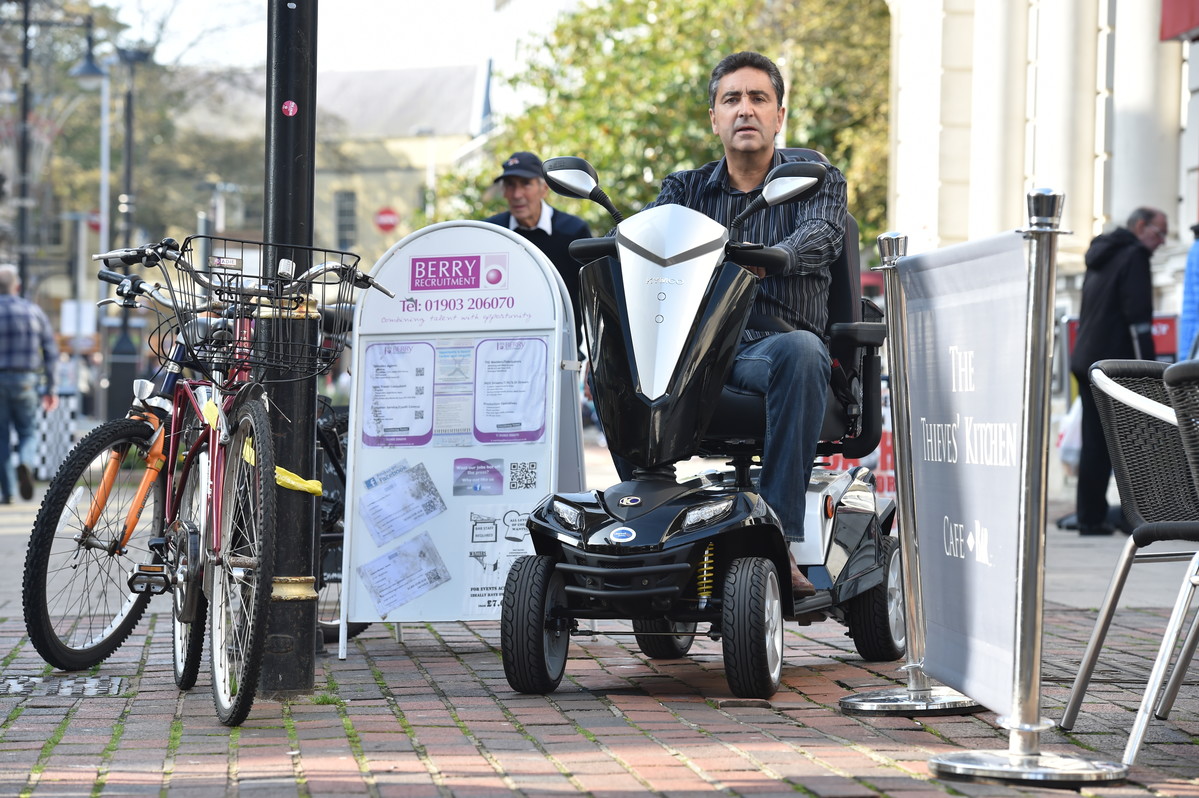 The most common issues for mobility scooters and powered wheelchairs are related to batteries
Another common issue is the vehicle being over-used. "One problem we often see is with people using their scooter as a replacement for a car," says Simmons, "so they're doing long journeys in them—25, 30 miles a day. That will take its toll on the vehicle and it will need to be repaired."
The most common issue of all, however, is related to battery life. "Batteries don't last forever, sadly," says Simmons. "With care, they can last five or six years, but the average is a lot lower."
The key to extending the battery life, he says, is to charge it up every day, never allowing it to run flat. "We always advise good long charges, never short bursts. You ideally need a 12- to 14-hour charge. Every time you go out, you should be on a fully charged battery if possible."
Step 3. Getting the help you need
If your scooter or powered wheelchair is not damaged but isn't performing as it should, and nothing in the troubleshooting guide in your product manual shows you how to resolve the issue, your first call should be to your local Motability Scheme dealer.
"The dealer will attempt to establish what the problem might be over the phone," says Dave Bushby from Motability Operations' powered wheelchair and scooter team. Before your dealer will send anyone out to you, they will try to resolve the issue over the phone. So in the case of a battery that isn't working as it should, for example, they'll go through a series of questions with you and if possible, walk you through the steps to find the solution yourself.
If a phone diagnosis and repair is not possible, the dealer will try to get as much information as they can to make sure that they arrive to help with the right parts and equipment to make the repair as soon as possible.
"The target we set each dealer is to make the customer mobile again within 48 hours," says Dave Bushby. That either means repairing the vehicle in this timeframe or, if that's not possible, arranging the delivery of an alternative product for you to use until yours is ready.
"If they cannot fix the problem on the spot, they'll assess the next steps from there. Again, if that means taking the vehicle away to fix, they'll aim for the customer to have a replacement vehicle and be mobile again within 48 hours."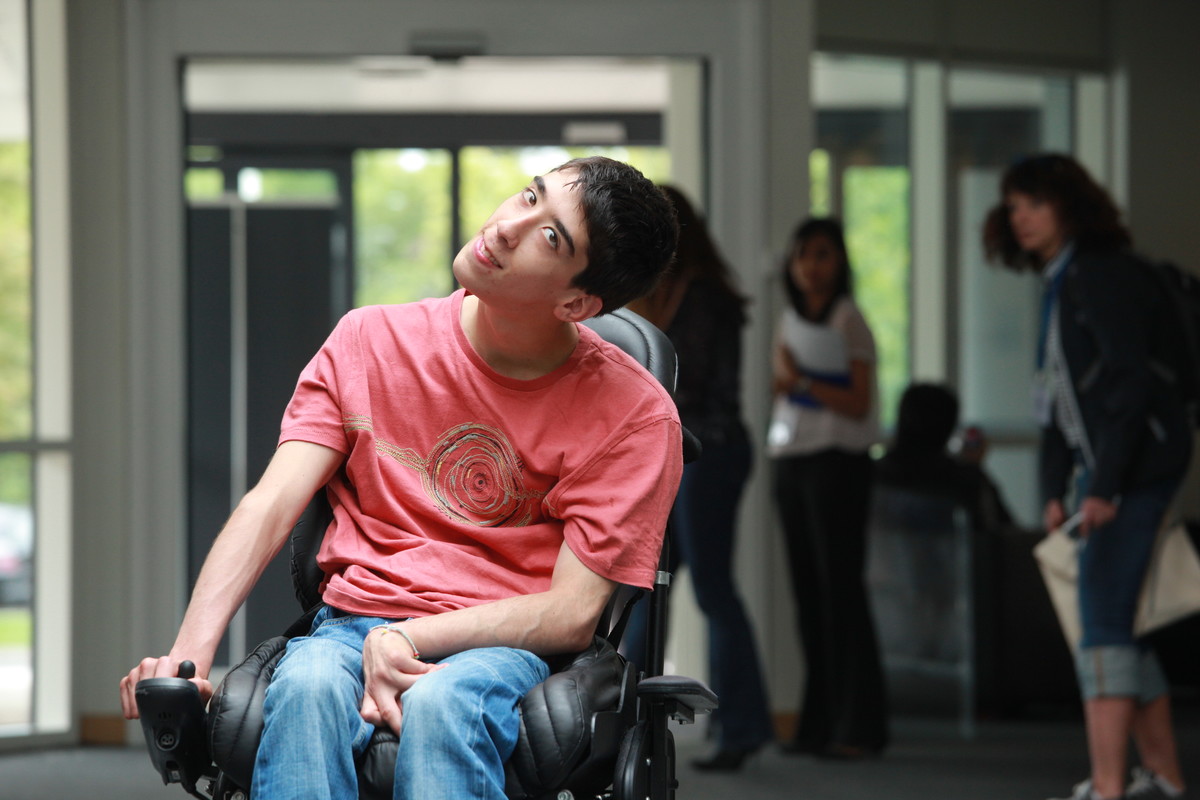 If you need an alternative product to use while yours is being repaired, speak to your dealer about what they can provide
If your vehicle has been damaged or breaks down away from home, you will need to contact Motability Assist, provided by Autohome, on 0800 953 5000. They're on hand 24 hours a day and offer breakdown assistance 365 days of the year.
You can also download their smartphone app which pinpoints your exact location – even if you're not sure where you are – and sends this to Motability Assist to arrange recovery. 
---
Find out more about Motability Assist and their breakdown recovery app
---
Are Motability Scheme customers covered for repairs?
Any superficial damage to your vehicle does not need to be reported, but any damage that stops your product working safely is covered by your insurance policy and should be reported to Direct Line Motability (DLM) before you contact your Motability Scheme dealer to discuss repairs.
You can now raise a new claim online through the DLM insurance portal, which you can access through your Motability Scheme online account. This means you can report an insurance claim at your own pace, and at a time and place that suits you.
How the Motability Scheme can help
The Motability Scheme enables you to exchange all or part of your qualifying mobility allowance to lease a scooter, powered wheelchair, car or Wheelchair Accessible Vehicle. All customers have insurance, breakdown cover as well as servicing and maintenance included in the lease, so you'll always be covered!
You can find out more information about what's included in your lease in the scooter and powered wheelchair customer area.
---
Related articles
Motability Recovery: The breakdown app for scooter and powered wheelchair customers
A guide to travelling by scooter and powered wheelchair
Mobility scooter range: how far can yours travel?