Yorkshire is one of the most diverse counties in the UK, complete with sprawling parks, historic sites and all manner of quirky family attractions. From discovering your inner artist in a top city to revelling in the great outdoors, Rough Guides reveal the top accessible days out in Yorkshire.
1. Find adventure in the Yorkshire Dales National Park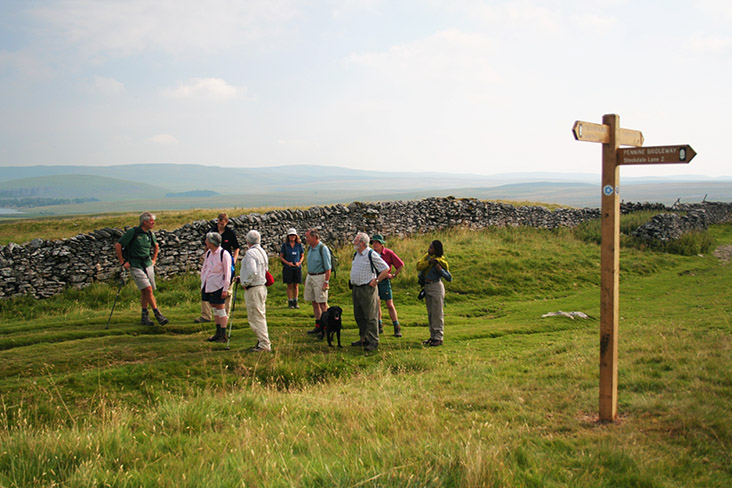 This stunning national park is all rugged hills, heather moorland and green valleys and there are few better places to revel in Yorkshire's backyard. The park offers a mighty dose of outdoor adventure with its myriad hiking and biking trails, while dinky villages all around allow wanderers to warm up after an afternoon spent exploring.
To ensure the park is accessible to all, numerous "Miles Without Stiles" hiking routes (trails suitable for those with limited mobility) criss-cross the landscape and it's possible to rent a four-wheel, all-terrain electric buggy. There are also Dales Experience events, which are walks and activities specifically tailored to those with mental or physical health conditions.
2. Soak up some arts and culture in the city of Hull
Hull was once a destination sadly overlooked by tourists and day-trippers – but its 2017 designation as UK Capital of Culture finally put the city on the map. Now, enlightened visitors are discovering an Old Town packed to the gills with Georgian and Edwardian architecture, and artistic treasure troves dotted throughout the city. A worthwhile stop is the Ferens Art Gallery, with its collection spanning everything from Old Masters to contemporary British works.
There's a bounty of accessible attractions within the city, including the Ferens Art Gallery, which has level access, disabled toilets and a hearing loop. It's also well worth catching a show at Hull Truck Theatre, an indie venue that offers a range of audio-described and captioned performances.
3. Go back in time at Harewood House
Often dubbed one of Yorkshire's most notable historic attractions, Harewood House is an 18th-century property filled with fine art and surrounded by manicured grounds. A highlight is the Bird Garden, dedicated to avian conservation and home to some 40 species, such as burrowing owls and Bali starlings. Numerous additional events run throughout the year too, including craft workshops, musical performances, outdoor theatre and more.
A wheelchair lift grants disabled visitors access to the house, and there are manual wheelchairs available to borrow if needed. There's also Blue Badge parking and, in the grounds, many paths have handrails and asphalt surfaces.
4. Satisfy your sweet tooth in York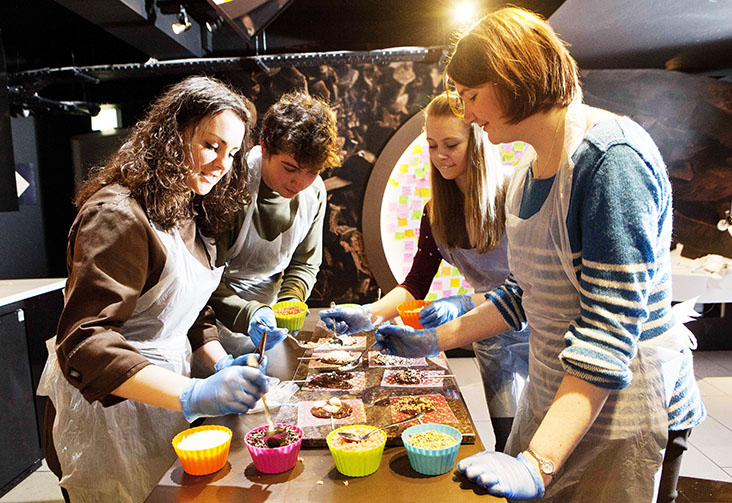 There are reasons aplenty to visit this quaint Yorkshire city, but it's a particular treat for lovers of all things sweet. York has oodles of places to indulge, not least its very own chocolate museum: York's Chocolate Story chronicles the history of the sweet stuff in the "UK's home of chocolate" and beyond. There's also a smattering of pocket-sized sweetshops in The Shambles area.
Once you've had your fill, make time to visit the York Minster and to take a tour of the curious Jorvik Viking Centre.
Many of York's top attractions are wheelchair friendly, including York's Chocolate Story, which has lift access and a disabled toilet. Jorvik Viking Centre is fully accessible too, with sensory bags available for visitors who might need them. There's also a sticker system in place allowing visitors to indicate the level (red, yellow or green) at which they're comfortable participating in activities.
5. Indulge in some retail therapy in Leeds
More than 1,000 outlets dot Leeds's compact centre, so it's no wonder it's considered one of the best retail destinations in Yorkshire. The city is crammed full of vintage stores, kooky boutiques and favoured high-street shops, with quaint retail arcades sitting alongside sleek modern shopping centres. Nose around indie shops at the Corn Exchange, then hunt for your favourite brands in Trinity Leeds. Be sure to snoop around the Victoria Quarter too: this labyrinth of stunning Victorian arcades is filled with jewellery stores and high-end brands.
Most of the city's top shopping haunts are accessible, including Trinity Leeds: the centre offers free wheelchair or scooter hire, accessible toilets and parking, plus audio support in the venue's lifts. There are also ramps and disabled toilets at the Corn Exchange, as well as level access to the Victoria Quarter.
6. Enjoy a day beside the seaside in Whitby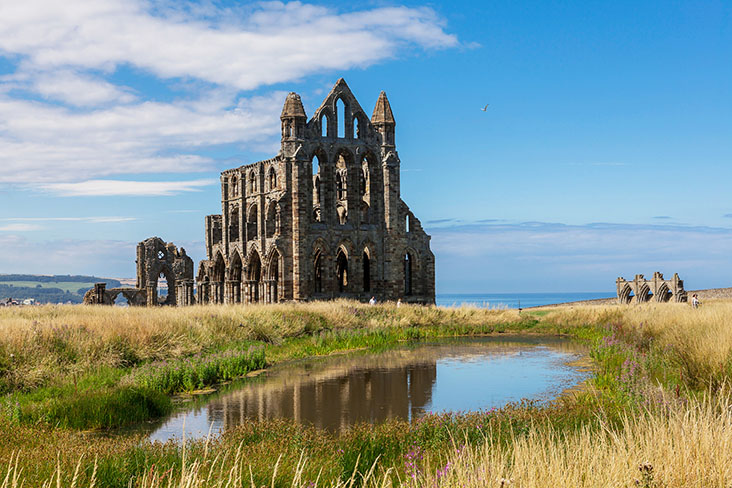 Famed as the home of Bram Stoker's Dracula and host to some of the spookiest Halloween celebrations in the UK, Whitby is an eccentric town on Yorkshire's coast. Hugged by cliffs and trimmed with sand, the town is best known for its eerie Gothic abbey and its colourful harbour. It's also held up as one of the best spots in the UK to feast on fish and chips.
Plenty of Whitby's key sights are accessible, including (and most importantly) Whitby Abbey: the near 1,500-year-old building has ramped access for wheelchair users, disabled parking and accessible toilets. The Magpie Café, a great place to gorge on fish and chips, is also accessible.
7. Relax at the Turkish Baths in Harrogate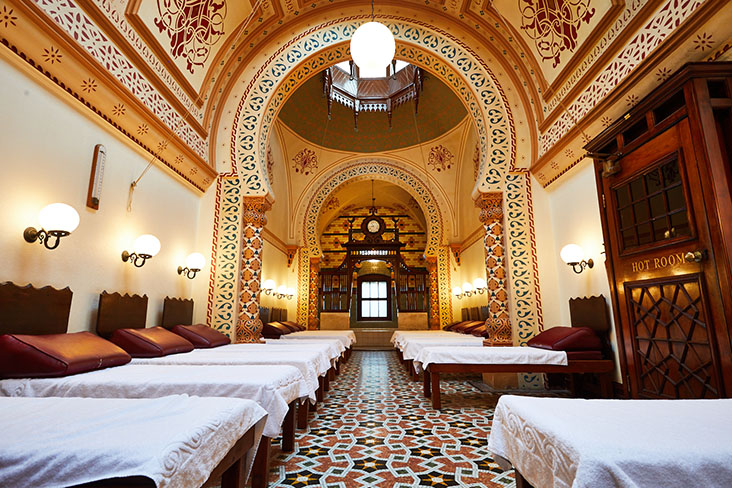 Harrogate, a beautiful spa town some 16 miles north of Leeds, is the perfect place to unwind for the day. It's best known for its glittering Turkish Baths, which date to Victorian times – most impressive of all here is the vast frigidarium with its elegant arches and mosaics. There's plenty else for history lovers too: a visit to the Royal Pump Room Museum will whisk day-trippers into a bygone era, when patrons would sip thermal waters thought to contain medicinal properties.
The museum is accessible with level flooring and automatic doors. Staff are also on hand to accommodate wheelchair users at the Turkish Baths, which have accessible changing facilities and disabled toilets too.
Image Credits
Rough Guides would like to thank the following individuals, companies and picture libraries for their kind permission to reproduce their photographs (in order of appearance on the web page):
Header image: © English Heritage Trust
Pennine walkers: © Yorkshire Dales National Park Authority
Chocolate Story: © Chocolate Story
County Arcade: © iStock
Whitby Abbey: © English Heritage Trust
Turkish Baths: © David Lindsay 2017 photosbydavid.co.uk
Related Articles
8 accessible days out inspired by Remembrance Day
The best accessible art and sculpture around the UK
Riding the rails: travelling the UK's historic railways