If you're looking to enjoy wildlife, immerse yourself in nature or learn about the environment, take a trip to one of the UK's many eco-attractions. Rough Guides have selected some of their top picks for accessible places to visit on Earth Day and beyond.
---
Annual Earth Day (April 22nd) reminds us all of how precious Planet Earth is, so what better time to celebrate the world and its wonderful wildlife? Across the country, there are flora-filled botanical gardens, eco-attractions and nature reserves dedicated to protecting rare and fascinating species. Check out our pick of the best accessible places to enjoy the wonders of nature – on Earth Day and beyond.
England
Eden Project, Cornwall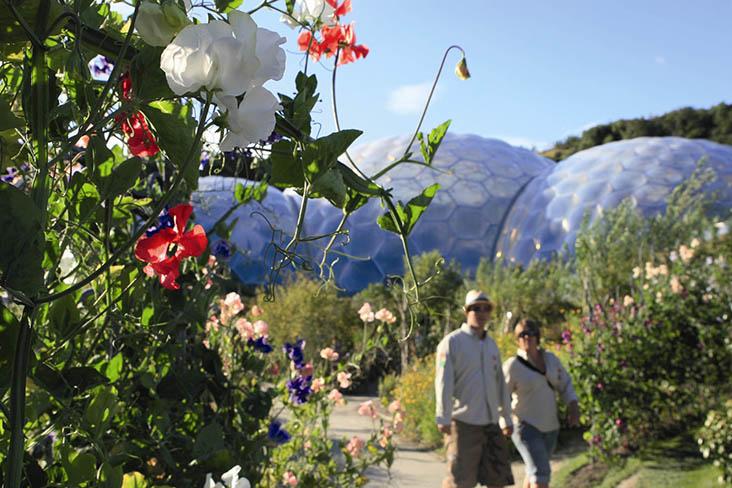 The Eden Project's aim is to both celebrate Earth and raise the alarm on climate change through its engaging exhibitions and programmes. Its giant biomes look like something from outer space and they're filled with flora from across the globe. Duck into the Mediterranean Biome to see the native blooms in a riot of colours, or head into the tropical Rainforest Biome to look out from the accessible canopy walkway. Make time for the Invisible Worlds exhibition, too – these fascinating permanent displays are dedicated to the world's delicate ecosystems.
Find more accessible days out
Take a look at the Places section of our website, which has a range of accessible spots for every occasion.
Download your free Rough Guide to Accessible Britain here.
Around 25 manual wheelchairs and a handful of powered chairs are available to borrow free of charge (book the latter in advance) and carers don't pay an admission fee. There's also a complimentary all-terrain scooter, so no part of the grounds is off-limits (again, make sure to book ahead).
The Living Rainforest, Berkshire
Berkshire might not be the first place you expect to find a rainforest, but this tropical oasis is sure to be a hit with the whole family. The rich forest is set over three glasshouses, which host more than 850 species of flora and fauna between them.
Keep your eyes peeled for monkeys and the cute two-toed sloth frolicking in the canopy in the Amazonica glasshouse, and check out the kaleidoscopic orchid cloud forest exhibition. Kids will love the keeper experiences, which allow you to get up close to animals such as stingrays, turtles and armadillos.
The site is wheelchair-accessible throughout and there are disabled parking spaces, too. Carers go free and those with a disability are offered a concession price.
Berry Head Nature Reserve, Torbay, Devon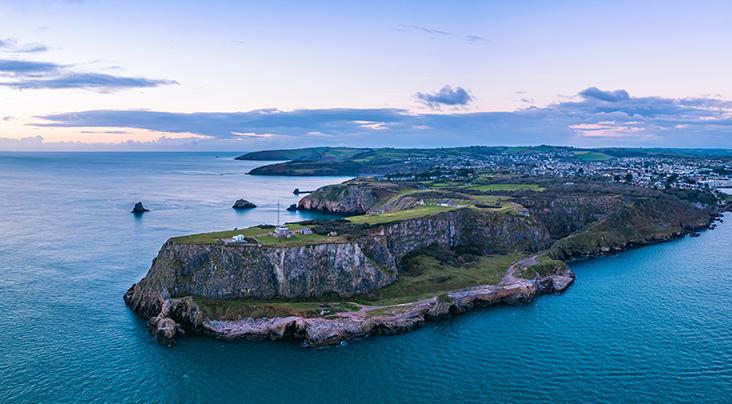 Lungfuls of fresh air, peaceful walks and a bounty of wildlife are on offer at this coastal reserve. The English Channel surrounds the protected area, and the reserve is known for sightings of rare animals such as harbour porpoises and guillemots. For history buffs, there are also two (accessible) garrisoned forts dating back to the 18th century.
Pathways here are typically packed gravel or tarmac, so they're suitable for wheelchair users, and there's also a detailed visual guide designed to help those with additional needs prepare for their visit. There are some accessible parking bays and an accessible toilet, too.
Scotland
Royal Botanic Garden, Edinburgh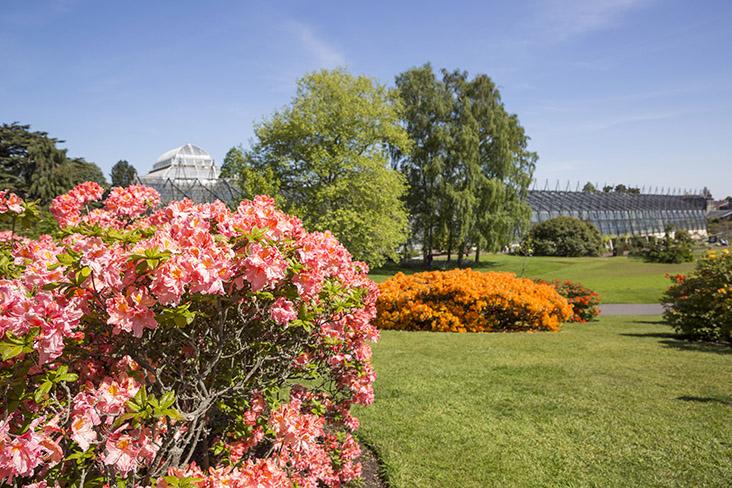 Edinburgh's Royal Botanic Garden is one of the finest in the country. It's home to over 13,500 species, with seasonal flowers in the pretty Rock Garden and an arboretum boasting everything from sweet chestnuts to rare cedars. There's a big collection of rhododendrons, too, blooming in bright fuschia and flaming red. The peaceful Chinese Hillside area is another highlight, with its pretty red pavilion and waterfall-fed pond. If you really want to delve deep, the reference library is open to the public too.
You'll find accessible toilets in the visitor centre and the garden proper, and seating is dotted throughout. If you'd like to borrow a wheelchair or mobility scooter, both are available, although advanced booking is advised. Most pathways throughout the gardens are even and tarmacked – and any paths that aren't are clearly marked.
Loch of the Lowes, Perth and Kinross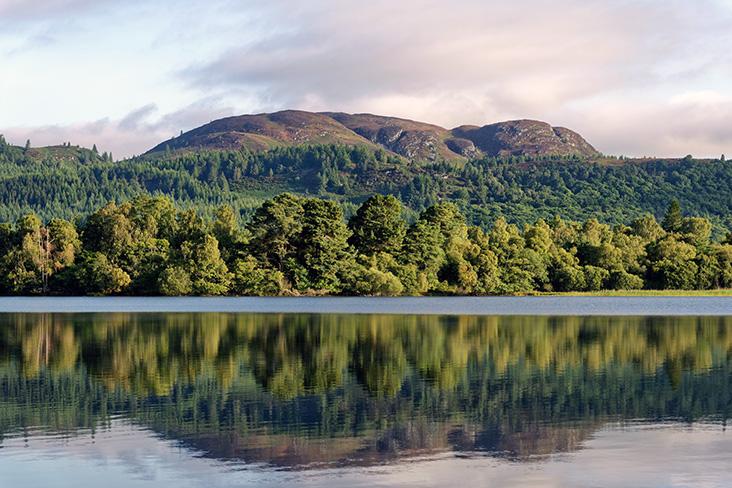 For a real back-to-nature experience, head out to Loch of the Lowes. This Site of Special Scientific Interest, made up of a freshwater loch, fens and forests, is a pilgrimage site for bird watchers. You'll have the chance to spot species such as the great spotted woodpecker, with its distinctive red markings, plus migratory birds like the Canadian goose in the cooler months, or ospreys in the summer.
Most of the preserve's hides are suitable for wheelchair users and there are accessible toilets and parking. If needed, you can pick up a manual wheelchair from the visitor centre too.
Wales
Centre for Alternative Technology (CAT), Powys
This unique site in central Wales shines a spotlight on climate change and aims to educate the public on the issue. On a visit to CAT, you'll learn about ways to harness renewable energy, from hydropower to wind, through a range of immersive displays. There's also a series of "green" buildings to explore, including a super-insulated home built back in the 1970s.
You'll need to pre-book your visit, and there's wheelchair access to the centre from the lower and top south car parks. Once you're on-site, most areas are accessible, aside from the Quarry trail. There's free entry for carers, and the centre encourages those with additional needs to call ahead.
Llanelli Wetland Centre, Llanelli
Wales' (much smaller) answer to the Everglades, the Llanelli Wetland Centre is a paradise for wildlife lovers. The reserve encompasses a vast area of wetlands, filled with lagoons and ponds, and a multitude of birdlife. The park's crown jewel is its flock of bright Caribbean flamingos which thrive here, plus colourful kingfishers and snow-white egrets. It's wildlife-rich throughout the year, but is extra special in spring when seasonal flowers are abuzz with pollinators.
The reserve has even, level pathways, the accessible car parking is free and there are two accessible toilets. The sensory garden is a soothing place to visit, too.
Northern Ireland
Oxford Island National Nature Reserve
The Oxford Island National Nature Reserve is one of the finest places for wildlife-watching in Northern Ireland. It's a sprawling site, with meadows filled with bright wildflowers and grazing cattle, forests woven with trails, and ponds busy with waterfowl. The reserve is dedicated to the conservation of butterflies, so keep your eyes peeled for these colourful pollinators as you explore. It's also home to elusive badgers, mice and minks, plus an array of birdlife. The laidback Loughside café is a nice place for a pitstop.
There's level access to the Discovery Centre and accessible parking spaces, plus powered scooters and a wheelchair for hire if needed. Path surfaces are mostly suitable for wheelchair users and there are a number of wheelchair-accessible hides as well.
Image credits
Rough Guides would like to thank the following individuals, companies and picture libraries for their kind permission to reproduce their photographs (in order of appearance on the web page):
Header image: © Glasshouses at the Royal Botanic Garden/VisitScotland / Kenny Lam
Summer at Eden Project: © VisitEngland/Eden Project/Sophia Milligan
View over Berry Head: © Maciej Olszewski/Shutterstock
Glasshouses at the Royal Botanic Garden: © VisitScotland / Kenny Lam
Loch of the Lowes: © Martin Fowler/Shutterstock
Centre for Alternative Technology: © Visit Wales/Crown Copyright
Lough Neagh Visitor Centre on Oxford Island: © Courtesy of Tourism Northern Ireland
Related articles
Best accessible places to see spring blooms in the UK
5 dog-friendly accessible days out
7 of the best sensory gardens in the UK