In the article, Rough Guides selects some great accessible workshops which are available online; making it easy to take up a new hobby from the comfort of your home.
---
With people spending more time than ever before in the house because of Coronavirus, the Internet has exploded with excellent new materials to keep you busy at home. From dance classes on Zoom to acting out pantomime characters and one-to-one art tuition, here are the best accessible workshops online today. Get those creative juices going.
Dance
For budding Billy Elliots and aspiring Anna Pavlovas, the good news is that there are plenty of digital workshops to keep you dancing at home. DanceSyndrome is the ideal place to start. This multi-award-winning inclusive dance studio, with the tagline "ability not disability", is currently running a range of weekly dance classes online. The dance teachers themselves come from a range of backgrounds, both with and without disabilities. Prices start from £3 and there's no need to book in advance: just choose from a heady range of dance classes with names like Wake N Dance, Funk Out on Zoom, Zoom Everybody and Musical Jazz Dance. And the beat goes on…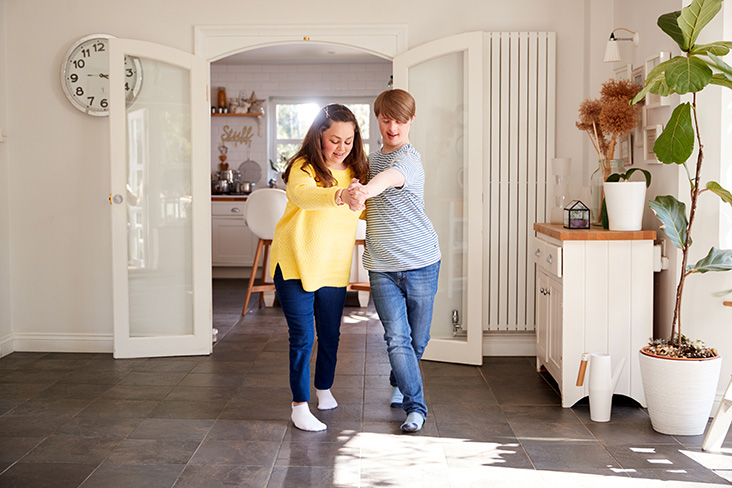 Anyone with children should check out Flamingo Chicks, an organization that seeks to break down barriers to inclusion through dance. A series of live online zoom classes and taster workshops cater to children living with disability and illness, while there's also a helpful peer-support network for parents and carers. Try your feet at loads of themed dance sessions online, with plenty of additional video tutorials focused on craft making and sensory science.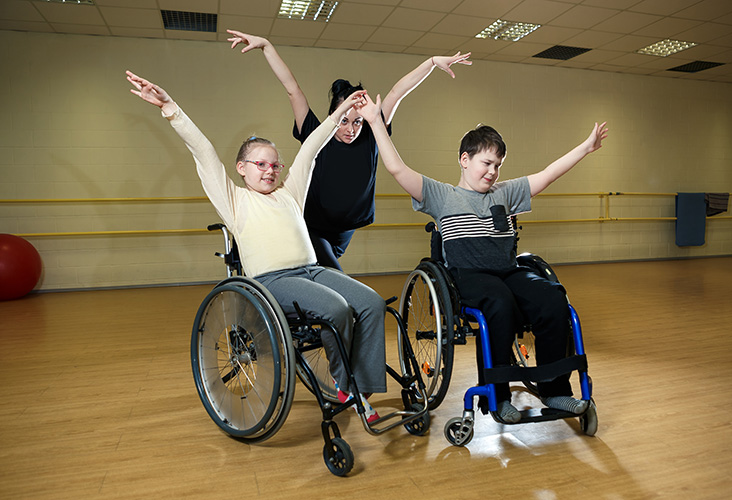 Visual arts
If visual arts and crafts are more up your street, you'll be equally well-catered for online. LEVEL is an Arts Council-funded organization that works with adults with complex needs and learning disabilities across both the performing and visual arts. With a remit to challenge traditional perceptions of what constitutes art, culture and societal divisions, LEVEL's visual arts classes are sociable, accessible and creative – and all currently hosted over Zoom. Hour-long sessions (Weds 11am–noon and 2–3pm) are held in small groups (up to eight) to ensure everyone gets the time and attention they need.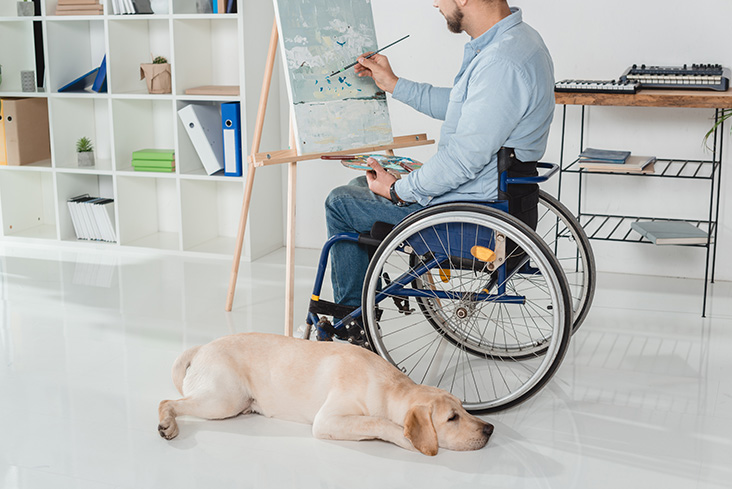 With a roster of professional artists on their books – and sold on their site – Artbox is a London studio helping creatives with learning disabilities and autism to make, exhibit, sell and license their pieces. Though the studio is located in London, during the coronavirus pandemic Artbox at Home was set up to keep the paint flowing. Various online packages are available for purchase, including video tutorials with step-by-step instructions, lessons on art history, and practical tips on becoming an artist. You can also get materials and instructions sent to your home, while serious creatives may want to organize a weekly video call with a personal tutor.
Theatre and performing arts
All the world's a stage, even when you're at home. Acting aficionados should head to the Dramatize website, a disability-arts charity that aims to help people with learning disabilities gain greater independence and forge life skills through the theatre. Of course, there's much fun to be had along the way! During Coronavirus, Dramatize has branched out with weekly online sessions (Monday 4.30–5.30pm); though some classes are only available to current students, there's plenty of free online content available through their Facebook Live Streams, parties and home and family quizzes. Accessible karaoke, open-mic nights and film screenings? Yes please. To get involved, email Karen@dramatize.co.uk.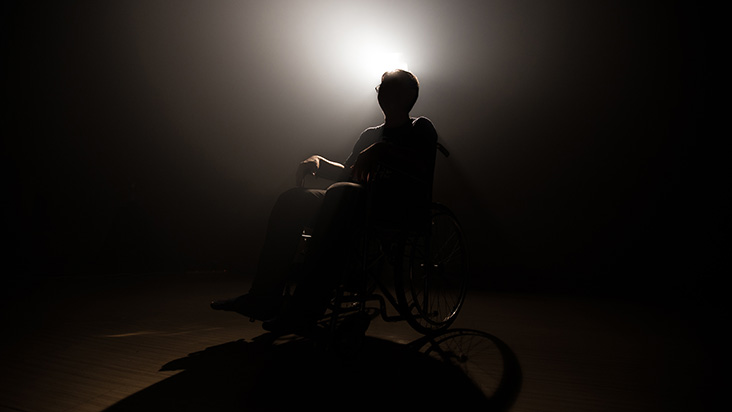 Head2Head Sensory Theatre is another organization that is committed to making theatre accessible to all. This year, there's plenty to get excited about online, from interactive songs with Makaton signing to an accessible family adventure game.
Music
If music is your gig, you'll be heartened to hear that there are plenty of shows and workshops available online to keep you connected during Coronavirus. This year, Gig Buddies – a project that helps connect socially isolated individuals with a volunteer to watch live music – launched Coronavirus Fest to help to keep the enterprise going during ongoing lockdowns and local restrictions. On Mondays, Wednesdays and Fridays (at 8 and 9pm), live-streamed shows showcase top musical talent, with performances by artists both with and without learning disabilities. If you're a keen musician, why not consider taking part yourself?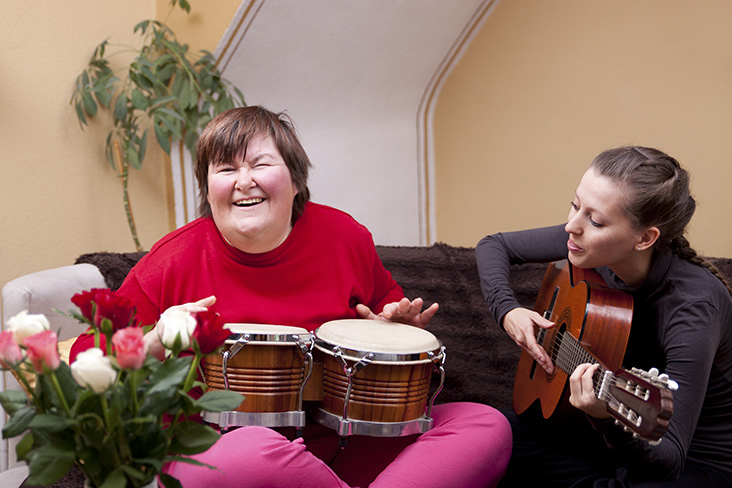 Music and the Deaf, meanwhile, is an extraordinary organisation that aims to enrich the lives of those with hearing loss through the magic of music. Their usual services include practical music workshops, talks, training and wider projects, but during the Coronavirus pandemic much has moved online. On their website you'll find a range of superlative materials, videos and workshops to keep you busy at home. The music videos, presented by deaf music leaders and role models, are aimed at children and young people with hearing impairments, and cover a range of topics from pitch to rhythm. Of course, the whole thing is very interactive, making use of various household items so you can make music at home.
Thankfully, there are enough creative workshops online to keep everyone busy during Coronavirus, whatever your access needs. Taking part in these activities can be infinitely rewarding, from providing a safe space to blow off steam and socialize to indulging a new hobby. Well, what are you waiting for?
Image Credits
Rough Guides would like to thank the following individuals, companies and picture libraries for their kind permission to reproduce their photographs (in order of appearance on the web page):
All images: © Shutterstock
Related Articles
8 accessible virtual tours and visits
Great podcasts for people living with disabilities