From 1 September 2023, the insurance provider for the Motability Scheme will be changing, with Direct Line Motability (DLM) replacing the current provider, RSA Motability (RSAM).
Our priority is to make this transition as seamless as possible for you, so there'll be no change to the level of cover you're provided, and the main contact numbers will remain the same.
As we get nearer to 1 September, we wanted to share some useful information to help you understand more about this change.
Your new cover booklet
From mid-July to the end of August, every customer on the Scheme will receive a new Insurance Cover Booklet with details of the DLM policy.
We'll be sending these by email to customers that have a Motability Scheme online account, otherwise we'll send it by post.
It will take a number of weeks for us to send all of these booklets, so please only contact us about this if you have not received yours by the end of August.
This new booklet will not apply until 1 September 2023, so you should keep using your current RSAM Cover Booklet until then.
After 1 September, you'll then be sent a new Insurance Cover Note by DLM.
Raise a claim online
From 1 September, you'll be able to enjoy some exciting new digital benefits that you can access through your Motability Scheme online account.
You'll notice an updated 'Insurance' section in the main menu, which will take you through the DLM insurance portal.
Here you'll be able to easily see the details of your cover and download a copy of your insurance documents, and even be able to raise a new insurance claim without needing to call.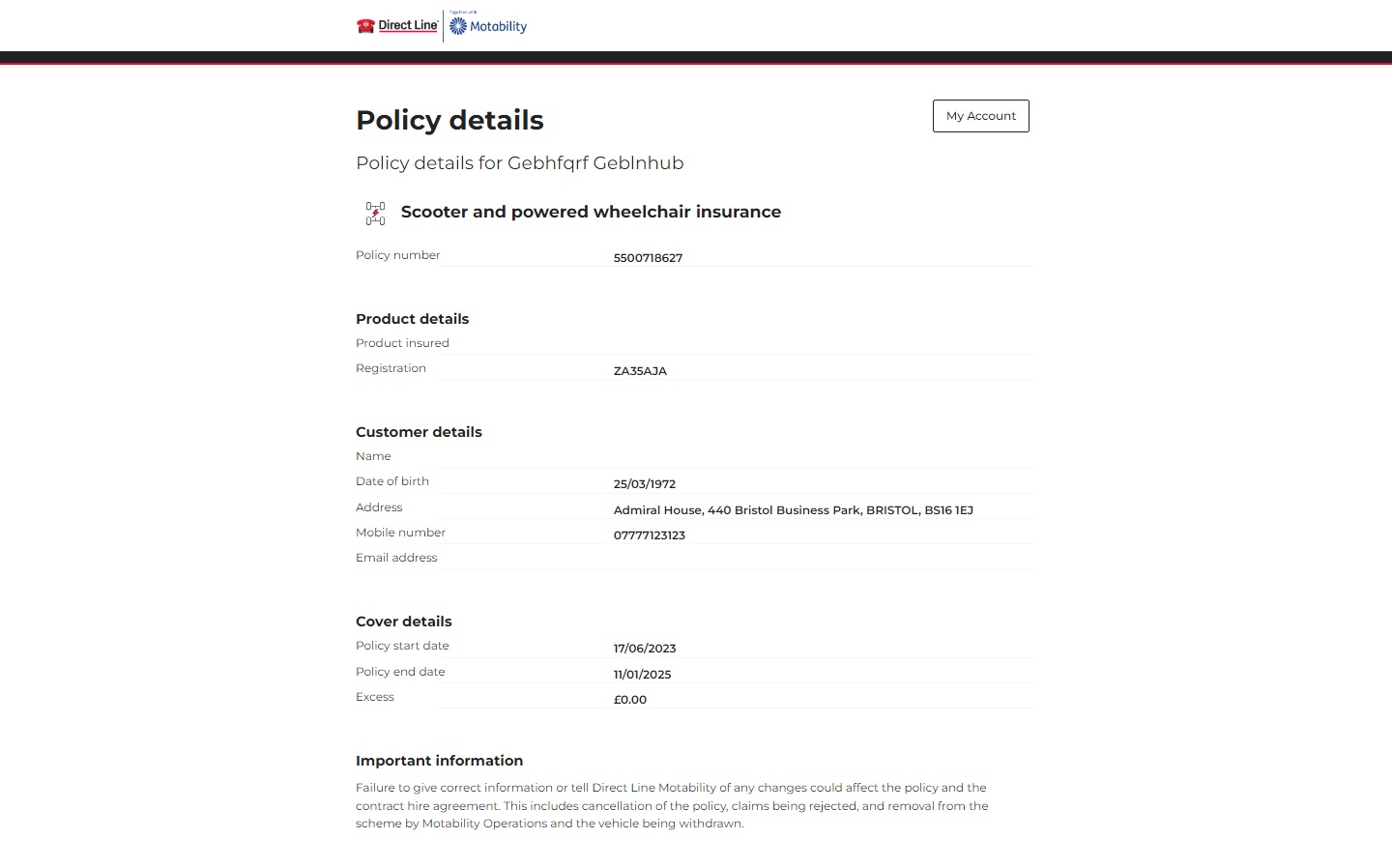 If you don't have an online account yet, it's worth creating one so you can take advantage of these new features once they're released.
Looking for more information?
We understand you might have some questions about moving from RSAM to DLM and what this means for you.
To help, we've created two dedicated FAQ pages – one for cars and Wheelchair Accessible Vehicles (WAVs), and another for scooters and powered wheelchairs.
We'll be updating these pages regularly, so if you have any questions about the move to DLM, just visit motability.co.uk/dlm.
Scooter and powered wheelchair FAQs
Related articles
Update on the new insurance company for the Motability Scheme
Introducing the Motability Scheme online account
Your Motability Scheme lease at a glance