Every year, the Motability Scheme gives out awards to powered wheelchair and scooter dealerships who have achieved a particularly high standard of customer service. Scheme customers, new and existing, are contacted on a random basis to ask for feedback on their experience and from this, awards are given out in three categories according to the size of their operation.
These awards are very highly regarded and throughout the friendly competition, the dealers have one thing in common: they all want the best for Motability Scheme customers. The Dealer Awards reward commitment to high standards of care and showcase dealers who have gone above and beyond the already high standard expected of Motability Scheme dealers.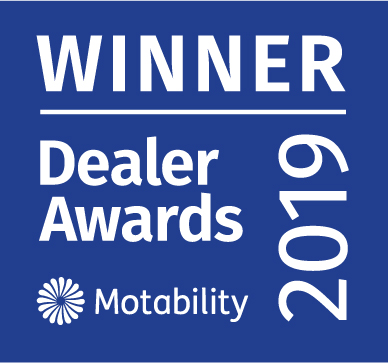 The winners
The winners and highly commended recipients across the three categories (split by dealership size) are:
Large category (more than 200 customers)
Winner – Chartercare Mobility
Highly Commended – Hearing & Mobility and Seacroft Mobility
Medium category (between 100-200 customers)
Winner – Mobility Direct N. Ireland
Highly Commended – True Mobility and Altonaids Mobility
Small category (between 35-100 customers)
Winner – Beechwood Mobility
Highly Commended – North East Mobility Solutions and Cornwall Mobility Centre
10/10 service
Every scooter and powered wheelchair dealership with a fleet size of 35 customers or over is entered into the awards and rated out of 10. The average score for all eligible dealerships in the 2019 Motability Scheme Dealer Awards is 9.5 out of 10. The winning and commended dealerships in the large and medium categories all scored 9.8 or over. Impressively, both the winning and commended dealerships in the small category received a clean sweep of 10 out of 10.
This year's winners and commended dealerships are a mix of dealerships being recognised for the first time and some repeat winners; Chartercare Mobility and Mobility Direct NI have both been commended previously, while True Mobility won the medium category last year.
Consecutive wins
Shane Donnelly, Manager, Mobility Direct NI Limited, said his team are elated to have won this year, after previously being commended:
"We are thrilled to be recognised as winners for such a prestigious award for our customer service and delivery of the Motability Scheme. This accolade is testament to our fantastic people who are passionate about great service. We would like to thank all our customers for their feedback."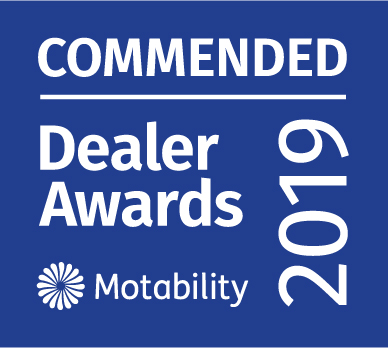 Hard-working teams
Mike Jones, Director of North East Mobility Solutions Limited is also delighted to get an award and he believes it's all about having a great team:
"We were so pleased to hear we had been commended in the Motability Powered Wheelchair and Scooter Scheme awards.
The team and I are so proud to have the work we do for our customers recognised as being exceptional.
Even more special is the fact the feedback comes directly from the customers themselves, so it proves the level of service we give is appreciated and hopefully makes the customers feel they can approach us for anything.
It's a complete team effort to provide a first-class service, the Motability Scheme training has helped to set out a structure however it's each person within the team that makes all the difference; whether it's a smiling face when the customer comes through the door or a friendly call back to check everything is ok.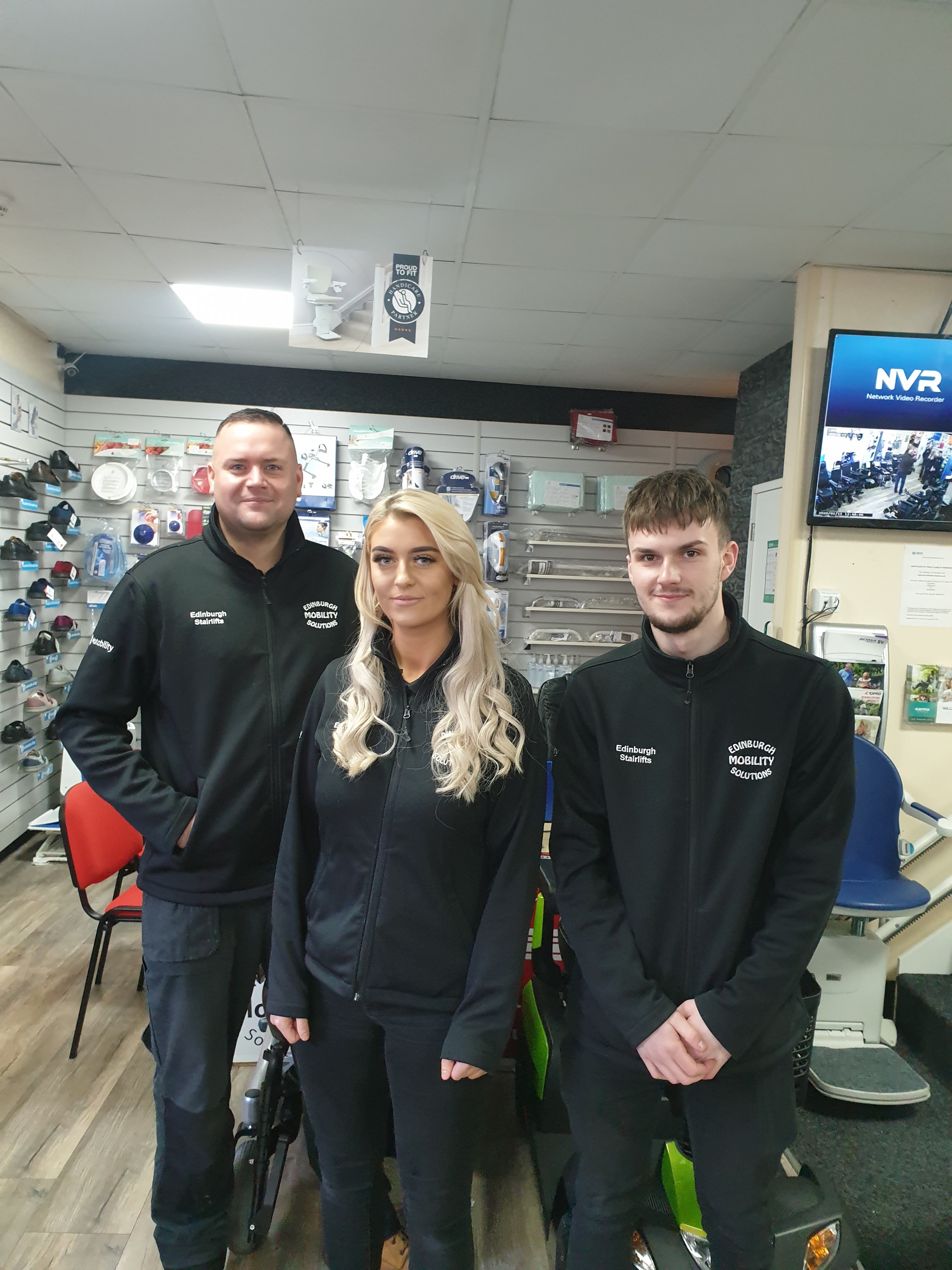 The team at North East Mobility Solutions
Getting the absolute basics right first and foremost is the key to providing a good service, if you say you're going to service the customers scooter on Friday at 10am, then be there at 10am on Friday! If you are going to be 15 minutes late then phone ahead and let the customer know. Wheelchair and scooter customers often have little help and their scooter or powered wheelchair is often the only means of independence. The whole team understands the importance to offer a quick, reliable and friendly service.
I am 'SO proud' of the whole team and we look forward to continually serve our customers with the highest possible standards!"
"Going the extra mile"
Like, North East Mobility Solutions, Seacroft Mobility were also commended this year. Andrea Swain, director at Seacroft Mobility, says she's over the moon with the results:
"For us it is validation that our hardworking and changes we have put into place, have made a difference.
As a team we have put procedures in place to ensure consistent and ongoing communication both with our Motability Scheme customers and with each other. We have regular meetings between all engineers, front line retail and administrative staff involved in different stages of the customer experience. This has enabled us to be increasingly efficient at nipping any problems in the bud, as our current position demonstrates.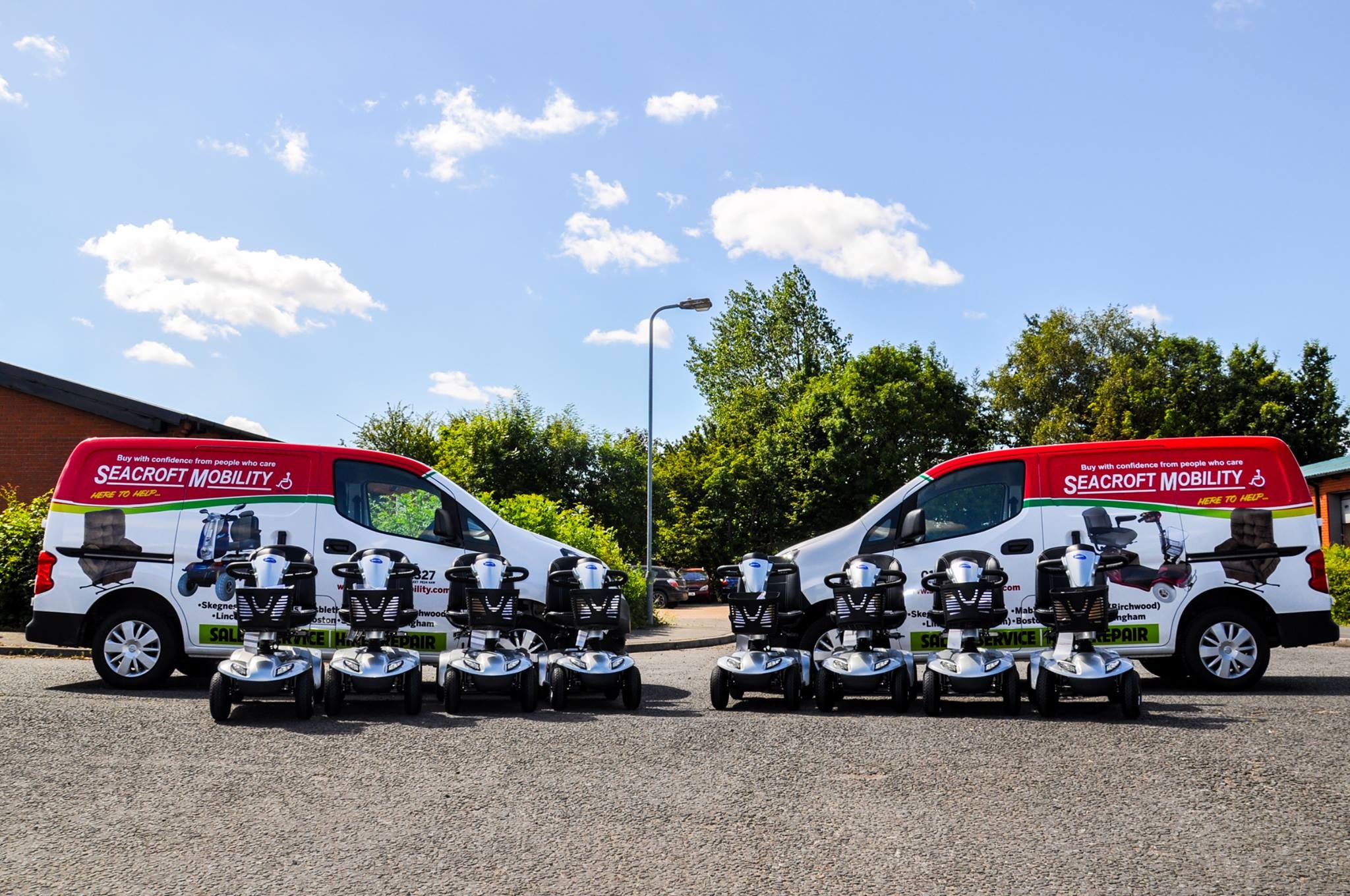 Seacroft Mobility
As mobility retailers we already had a good reputation for prompt service and 'going the extra mile.' We have translated that level of service to our Motability Scheme customers. For example, we were available to our customers over Christmas and New Year, even taking some calls on Boxing Day, where we were able to offer reassurance and solutions.
We intend to build on our success and continue to offer an ever more efficient service to our customers."
Find out more
Motability Scheme customers can exchange all or part of their mobility allowance for leasing a scooter, powered wheelchair, car or Wheelchair Accessible Vehicle. Find out more about joining, find your closest powered wheelchair and scooter dealer and browse our wide range of scooters and powered wheelchairs.
Related
Articles
What to expect if your mobility scooter or powered wheelchair needs a repair
Be Prepared: Top tips for travelling on your scooter or powered wheelchair
Motability Assist: How it protects customers