Audiobooks offer an accessible way to read if you find it difficult to hold a book and they're great for carers. Read on to find out more.
---
Once very niche and with a limited offering of titles, audiobooks are now a mainstream activity for many with millions of titles available. Having replaced cumbersome cassette tapes and DVDs, they offer an accessible way to read if you find it difficult to hold a book, if you have sight issues, or if you're too time-poor or restless to sit and read a book. This makes them great for carers too!
There are many ways to get audiobooks: through the cloud, Amazon's service Audible, smart speakers, on your tablet, laptop, and smartphone. They can be downloaded for listening to in your Scheme car on long journeys and also on the train or plane. Similarly, many libraries have an app called Borrrowbox. You log on with your library ID number and can choose from hundreds of digital audiobooks for free.

We've spoken to a few fans of audiobooks who tell us what makes them so brilliant for people with disabilities and their carers. Read on to find out. 

Children and audiobooks
Olivia Gordon's six-year-old daughter Anna is a young carer for her brother, Joel, who has Noonan Syndrome. Anna likes to listen to an audiobook every night. "It's usually Enid Blyton school stories," says Olivia. "Anna wouldn't really think of herself as a carer as she has grown up not knowing anything other than having a brother who has differences.
But she instinctively does so much to support his extra needs because she loves him so much and in many ways understands him better than anyone. If he gets upset or frustrated because he is struggling, she responds in a very patient way. She often hugs him and helps him stay organised."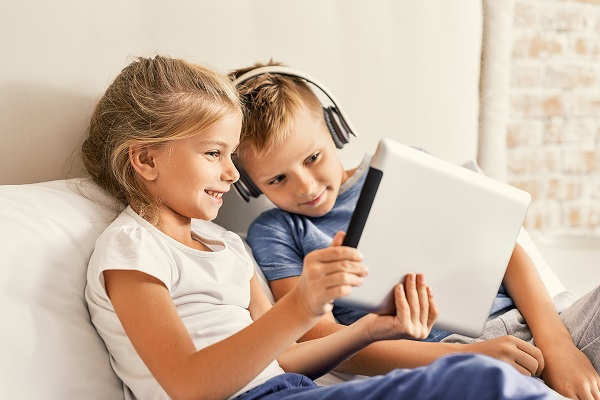 Helen Brown is the single mum of two children aged eight and ten who both have ADHD (Attention Deficit Hyperactivity Disorder). "My Audible subscription keeps us sane. Both my children struggle to sit still and read, but they listen to audiobooks including classics such as Treasure Island and Swallows and Amazons and even some Shakespeare! Thanks to audiobooks they are punching above their weight in English classes.

"As their carer, I have also enjoyed all of these books while playing lego! My son, James, who's ten, says, 'Stories help me focus my imagination. It's a bit calming and a bit of a jump start at the same time.' My daughter Pearl, eight, says, 'Stories help with my big emotions. If you have ADHD you have really big emotions. But not the patience to read slowly.'"
---
Read here to find out how smart home technology can help people with disabilities.
---
Steve from Manchester, a wellbeing worker and musician, has a long-term chronic condition which requires a lot of rest. "I had my colon taken out in 2016 which was very traumatic. I've had two procedures since to reverse the colostomy bag. Both these meant I had a profound need of rest.
Audiobooks have been a great source of stability. I generally go for historical stuff. My main problem with fiction is that it's all made up! But I'm currently getting through the Game Of Thrones series by George RR Martin, which is far richer and deeper than the TV series. Audiobooks are also a great distraction when I'm doing chores."
How audiobooks offer an escape
Deputy Editor of Private Eye, Francis Wheen, says his audiobook habit began ten years ago when he went for his first spinal operation for lumbar spinal stenosis.
"There have been times when I've been confined to bed for months feeling groggy from all the medication and unable to even pick up a book. Audio is the answer: I can lie supine in the dark my eyes shut listening to, say, Stephen Fry reading the complete Sherlock Holmes or Juliet Stevenson reading Jane Austen's Sense and Sensibility."

He likes to listen to books to help him sleep. "But if the book is too exciting that might keep me awake. So overnight drifting-in-and-out audiobooks tend to be novels I know well – Charles Dickens' Bleak House, for instance – so it doesn't matter if I doze as I know the plot. The comforting sound of familiar voices reading stories that have become old friends makes this a perfect pleasure. I love waking up to Timothy West reading Anthony Trollope, or Anna Massey reading Daphne du Maurier."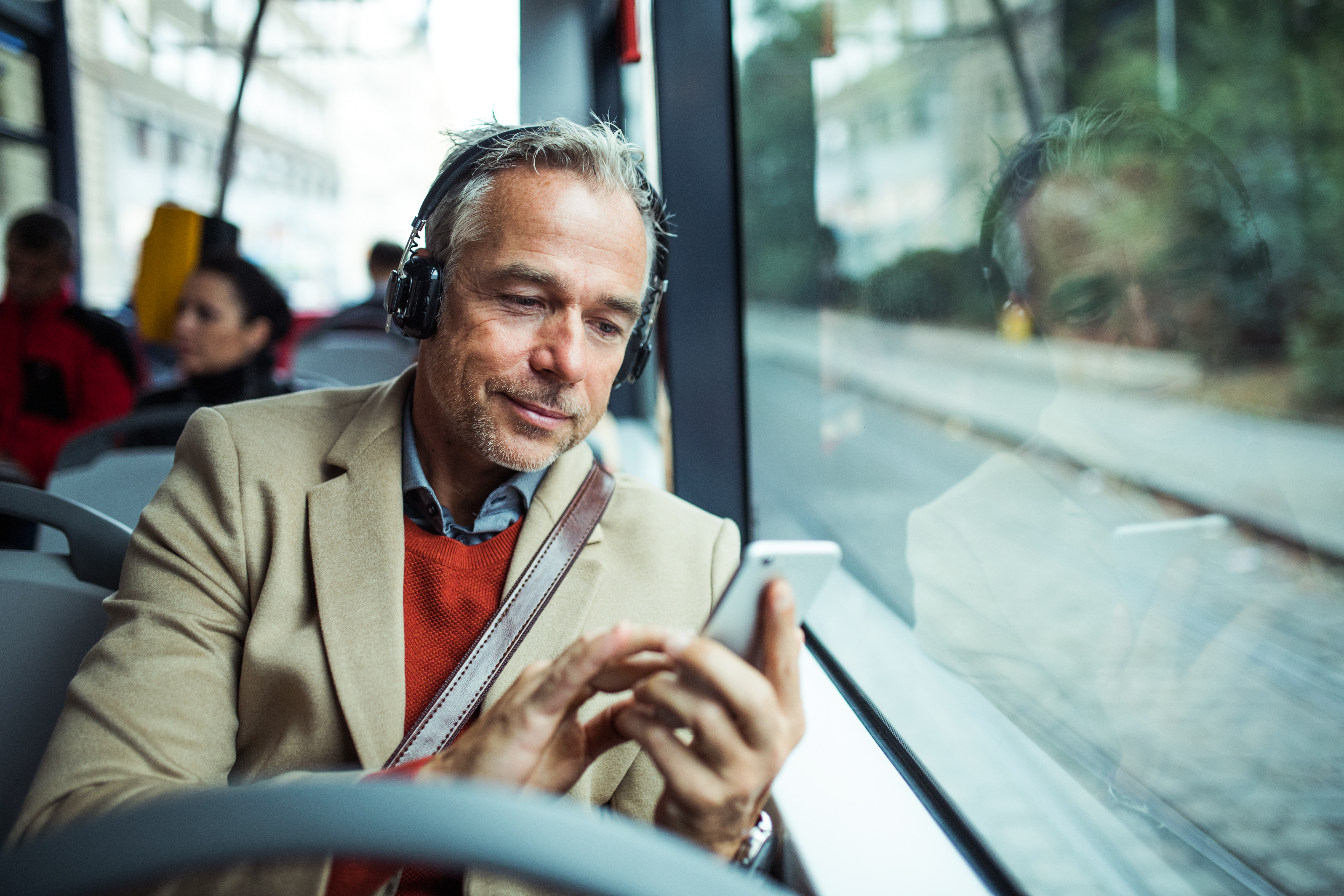 Rachel Smith's youngest son Jack, 14, has autism. "When he was a baby he got so upset when I tried to leave him at bedtime that audiobooks offered continuity. He's found them relaxing and even now as a teenager still uses them as part of his sleep routine. I'm a single mum so I had to crack the bedtime routine on my own. He loves The Hobbit and the Lord of the Rings series. He's recently started on the Philip Pullman books. I guess it's the comfort of familiarity that he enjoyed as a baby."

Mary is a carer for her husband who has Parkinson's Disease. She finds audiobooks a great way of escaping. "Audiobooks are the one thing I do that's just for me. It's my indulgence; my necessary escapism. I like crime novels set in the 1920s and 30s. It's not so much the plot or solving who did the murders; it's being taken back to a totally different time. My favourites are the Lord Peter Wimsey stories by Dorothy L Sayers. They're a bit tongue in cheek, great fun and always make me feel good."
If you'd like to receive information and news about the Motability Scheme, click here.
---
Related Links
If you care for someone with a disability, the Motability Scheme could help
6 places to leap into the pages of your favourite children's book on World Book Day 2019
8 of Britain's best accessible theatres and entertainment venues