Many new cars feature rear parking sensors, however an increasing number also offer a reverse car camera as a standard feature to help drivers with manoeuvres.
Reverse car cameras could be introduced as standard on new cars from 2021, here's everything you need to know about this increasingly popular, not-so-new technology.
1. What is a reverse car camera?
The reverse car camera is, as the name suggests, a camera used when reversing your car. Many new models of car feature a small, barely visible wide-angle camera mounted at the rear of the vehicle, usually around the edge of the boot. Connected to the infotainment screen or a small monitor in the rearview mirror itself, the wires are hidden inside your car's bodywork and panels.
When you put your car into reverse, the camera turns on and the screen displays what the camera sees to a distance of several feet. The system alerts you when you're near to any object via a beep that gets louder as you or it gets closer. When you travel forward, the camera automatically switches off.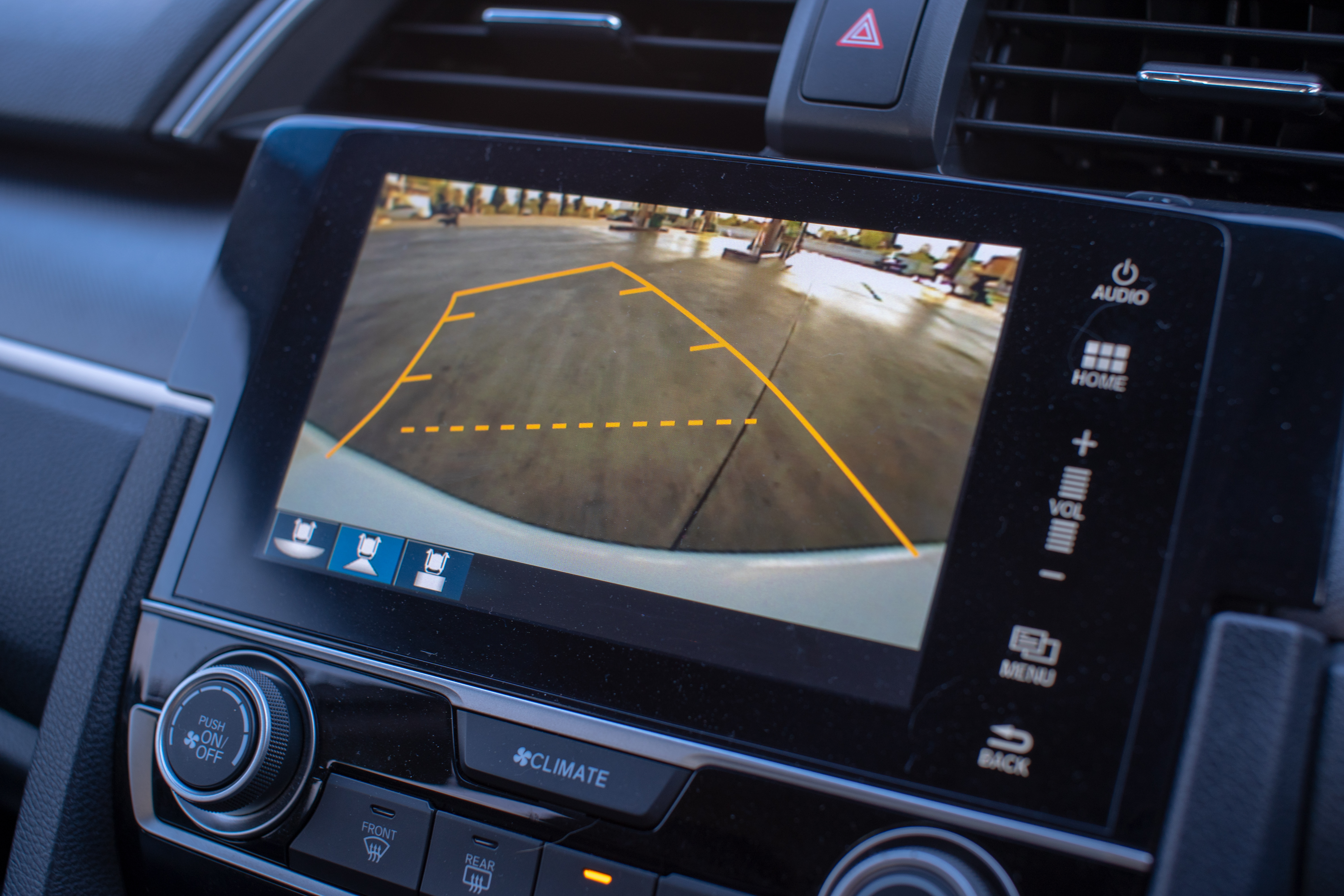 2. Why do we need these cameras now?
For all their improvements, modern cars are no longer built with the same visibility as cars from previous eras. Smaller windows, larger headrests, bigger internal pillars, and tinted windows make it harder to see unimpaired around the car.
3. Is this cutting-edge technology?
Yes and no. The origins of the reverse car camera can be traced as far back as 1956 when the futuristic Buick Centurion concept car featured a TV camera in the rear to show the driver a view of the rear via a television screen in the dashboard. It was thought the camera could replace the rearview mirror; whilst this did not catch on, reverse cameras show how concepts can find practical applications in real life, as they now come as standard in many cars.
---
To read more articles about car technology, check out this article on the digital evolution of the dashboard.
---
4. How do reversing cameras work?
As well as giving the driver a view of what's immediately behind the car, many cameras offer parking assistance via virtual guides for the rear wheels. When in reverse, static parking lines appear on your in-car screen to help you get the car straight. What are known as "dynamic parking lines" take that concept further, appearing on screen to show where the rear wheels will end up based on the current angle of the steering wheel. Both are designed to make reversing easier and safer. Please note, that even if you use a reverse car camera, drivers still have the responsibility to check around the vehicle for pedestrians and other road users.

5. Can I add a camera to my Motability Scheme vehicle?
A number of Motability Scheme vehicles include reverse car cameras as standard. If you think that this technology would benefit you, then please speak to your dealer when choosing your vehicle.
Please note that you cannot hard-wire a reverse car camera during your lease, unless it's manufacturer approved and fitted by your dealer. For the full list of conditions please contact your dealer or our Customer Services team on 0300 456 4566.
---
Related articles
How Advanced Driver Assistance Systems (ADAS) can help drivers with disabilities
How the Motability Scheme compares to other leasing options
Visiting a Motability Scheme specialist