In this article, Richard Aucock from Motoring Research reviews five Electric Vehicles (EVs) which are all available to lease on the Motability Scheme (July-September 2020) – we've made sure there's something for everyone in this list as the Smart Forfour EQ is available with no Advance Payment.
---
Fully electric cars are quickly growing in popularity. Motorists are becoming increasingly drawn to the appeal of zero emissions, punchy electric performance, lengthy driving ranges and the sheer convenience of home charging – which means they need never visit a filling station ever again!
Car manufacturers are responding with an ever-growing range of fully electric cars, of all shapes and sizes. It has never been a better time to make the switch: if you are thinking of going electric for your next Motability Scheme car, here are five models that might tick all the boxes. The future of motoring is electric, and these cars show what an exciting future is in store.
Smart Forfour EQ Passion 17kWh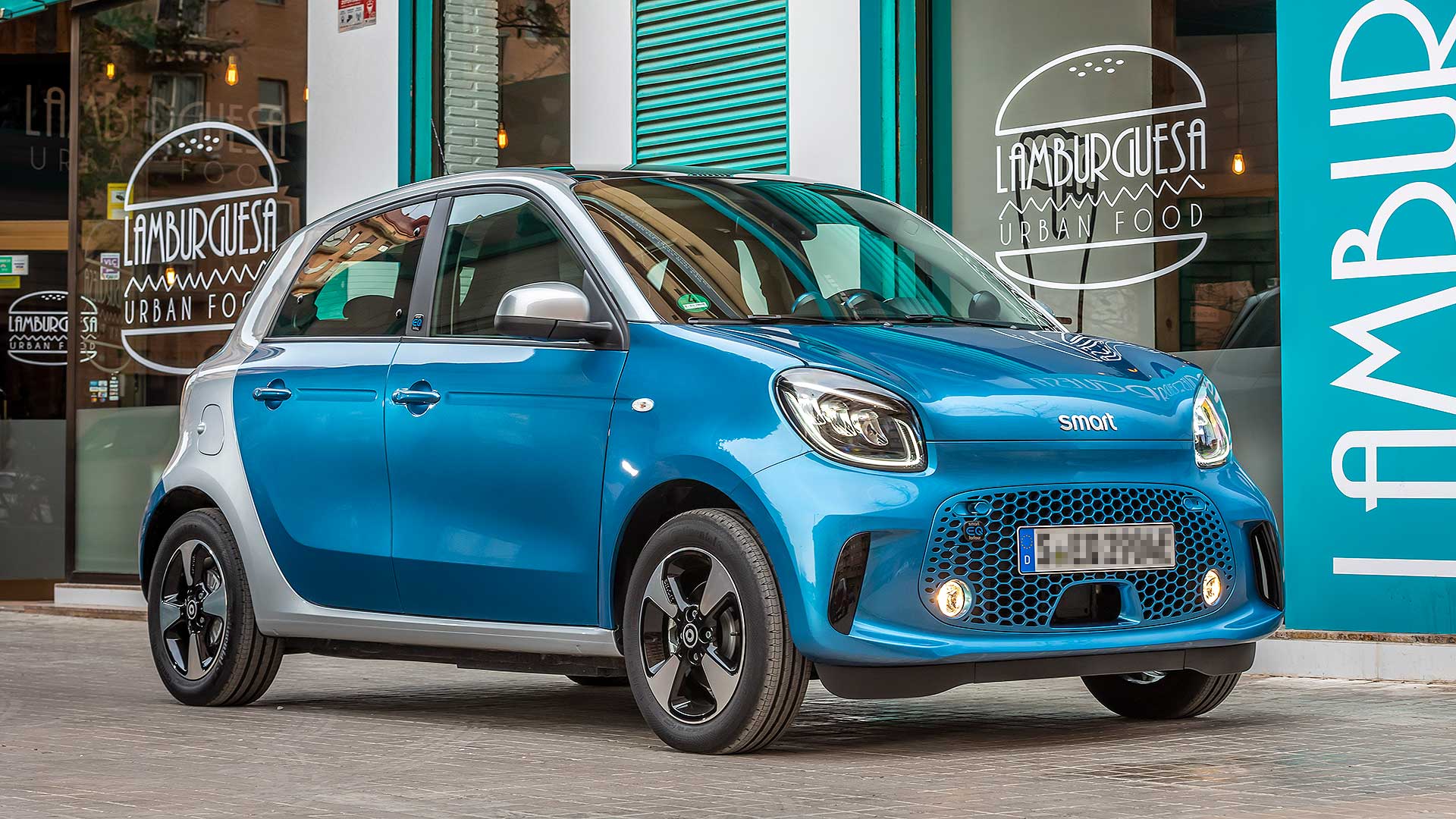 What sort of car is it?
The Smart Forfour is an ultra-compact car that still manages to squeeze in four seats and five doors. It is ingeniously well designed, proven by crash tests that show it protects as well as a large Mercedes-Benz saloon in an accident. It has now been given a new lease of life since the range switched to all-electric power, branded EQ.
Why is it so popular?
The Smart range has always been popular amongst city dwellers. While the original Smart Fortwo is limited by just two doors and two seats, the Forfour is an ideal compromise for many – it even has a similarly tight turning circle that's on a par with that of a London black cab!
The high quality interior is robust and benefits from controls shared with parent company Mercedes-Benz. Like all electric cars, it is also near-silent inside, while an automatic gearbox is also standard. On paper, the car's 87-mile electric drive range sounds small, but given the urban use of most Smart owners, it's more than sufficient. The 17kWh battery charges to full capacity quickly, too.
Renault Zoe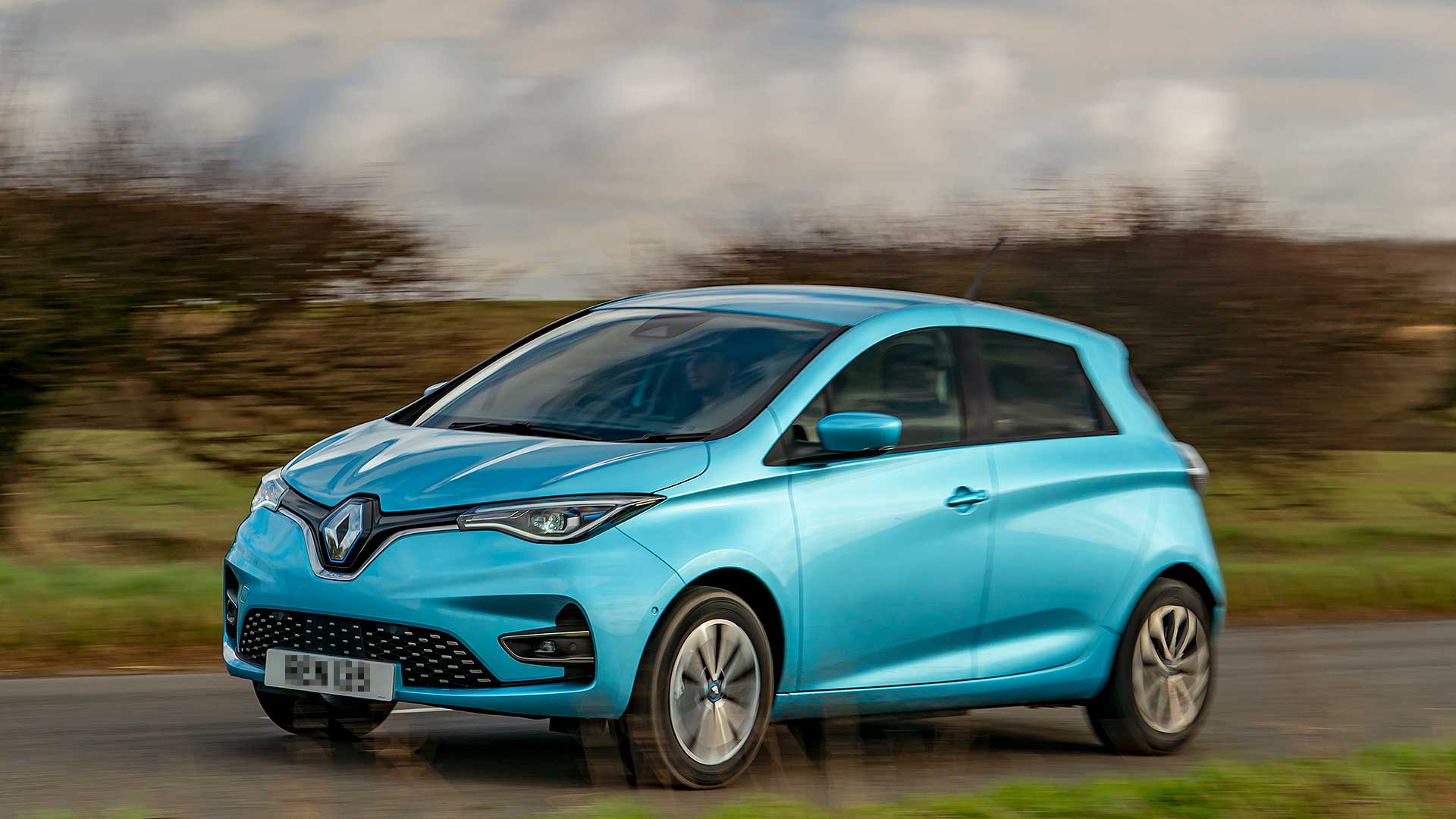 What sort of car is it?
The Renault Zoe is currently the most popular electric car of all throughout Europe. This version has only just been launched, so benefits from crisp, modern design and a smart, contemporary interior. See it as the all-electric alternative to a Renault Clio – with a similarly chic style and ambience.
Why is it so popular?
The Renault Zoe is an extremely well-rounded supermini-sized car, that just happens to be all-electric. The interior is roomy, with high-set seats giving a good view out. It is well equipped and elegantly designed. And the 338-litre boot is extremely commodious, for further proof of the no-compromise design.
The Zoe is compatible with speedy public rapid chargers and the onboard displays help drivers get the most from the range. It's easy to see why the Zoe has emerged as Europe's favourite electric car in 2020.
Nissan Leaf Tekna 40kWh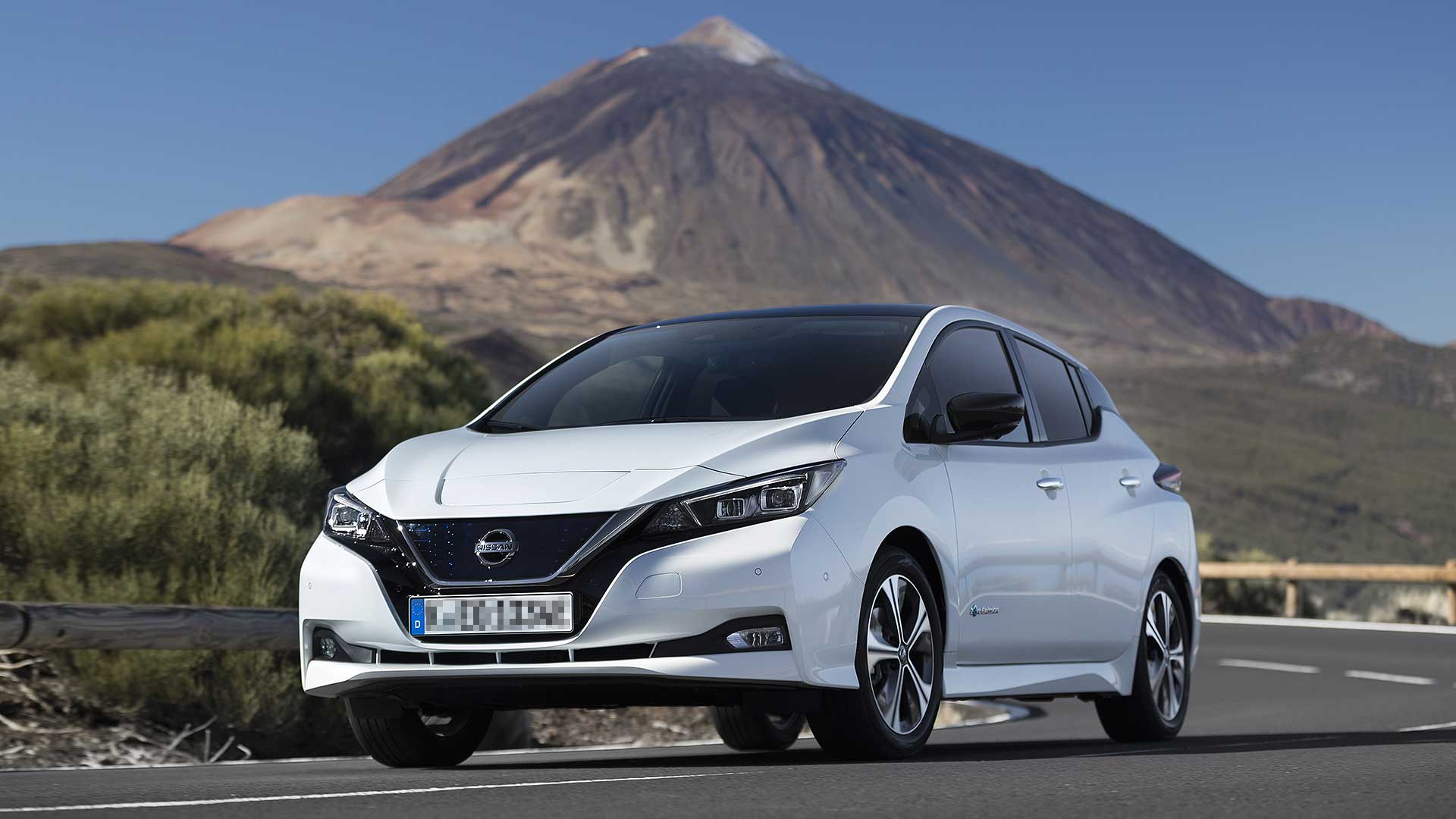 What sort of car is it?
The Nissan Leaf was one of the first mainstream electric cars on sale. Now in second generation guise, everything the company learnt from the first one has gone into making this sharp-edged version better than ever. It's even built here in Britain, for added patriotic kudos.
Why is it so popular?
The Leaf is a family-sized five-door, with five seats and a commodious 435-litre boot. It is a no-compromise car, easily able to take on the challenges of family life with room to spare. It is well equipped too, with plenty of gadgets and a comprehensive touchscreen sat nav system (which, like all electric cars, shows you the location of compatible nearby public charging points).
The range of this more accessible version with the 40kWh battery is 168 miles, which most will find perfectly sufficient. There are versions with longer ranges (called Leaf e+), but they cost more, and many people find they don't actually need the extra range. The Leaf is ready to use public rapid chargers too, which top the battery up from 20% to 80% in just 60 minutes.
BMW i3 42kWh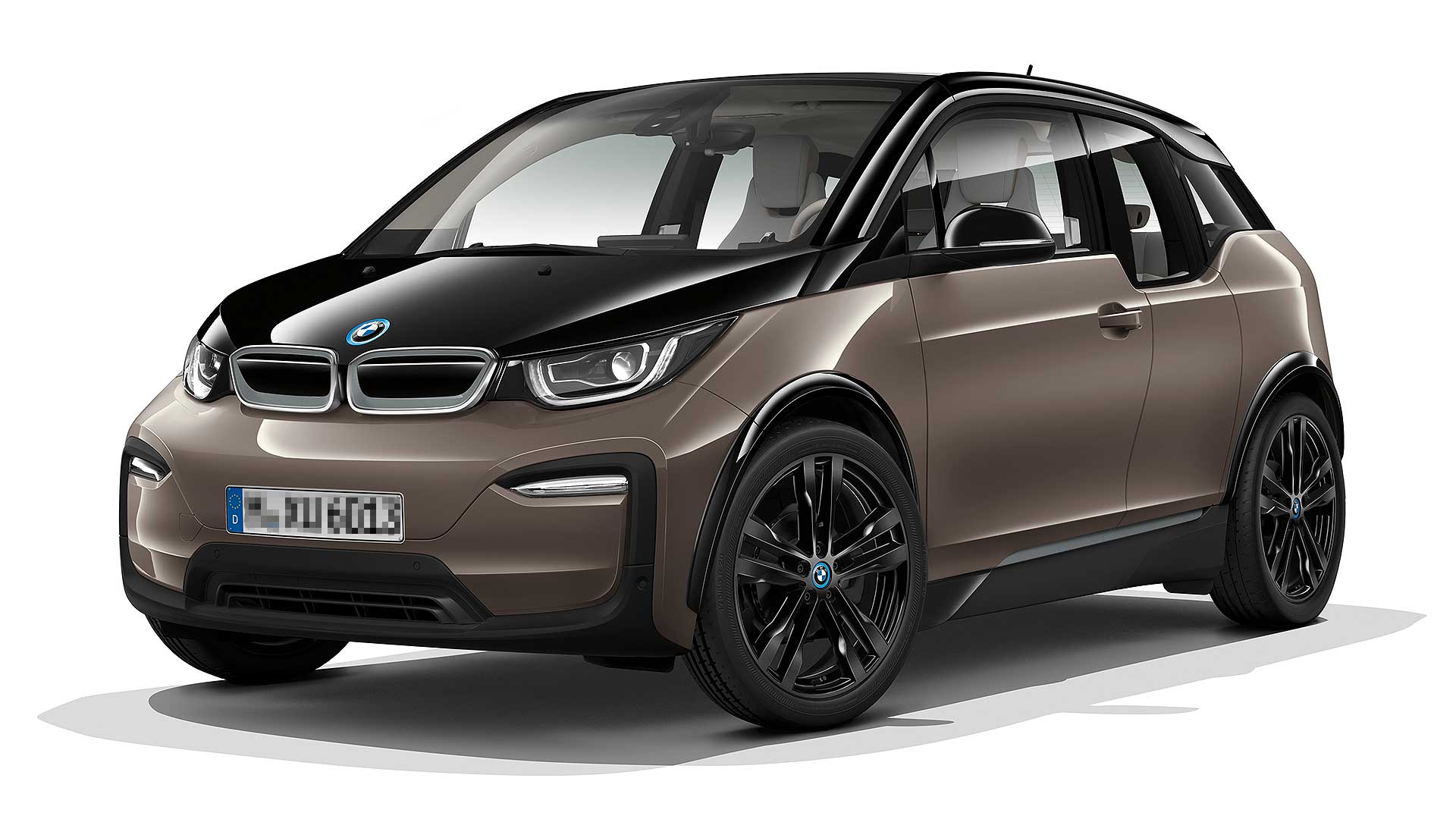 What sort of car is it?
The BMW i3 is a compact car like no other. Ultra-futuristic in design and layout, it is genuinely an electric car from the future that you can buy today. The interior is as modernistic as it is outside and, with a 192-mile range from the 42kWh battery, it has more than enough driving range for everyday use.
Why is it so popular?
The i3 is a fantastic car to drive. The sporty BMW DNA is evident, with fun cornering and a surprising turn of speed. But it's also a super-compact car, with a high seating position, that makes it a dream to drive in the city. It doesn't take long to discover what a cleverly conceived car it is.
BMW's premium image bears out in the high-quality interior, which has a lounge-like feel quite unlike most other cars. The extra rear-hinged doors open up a four-seat cabin despite its overall length of less than four metres, while the boot is a decent 260 litres too – not much smaller than a supermini such as the Ford Fiesta.
Honda e Advance 36kWh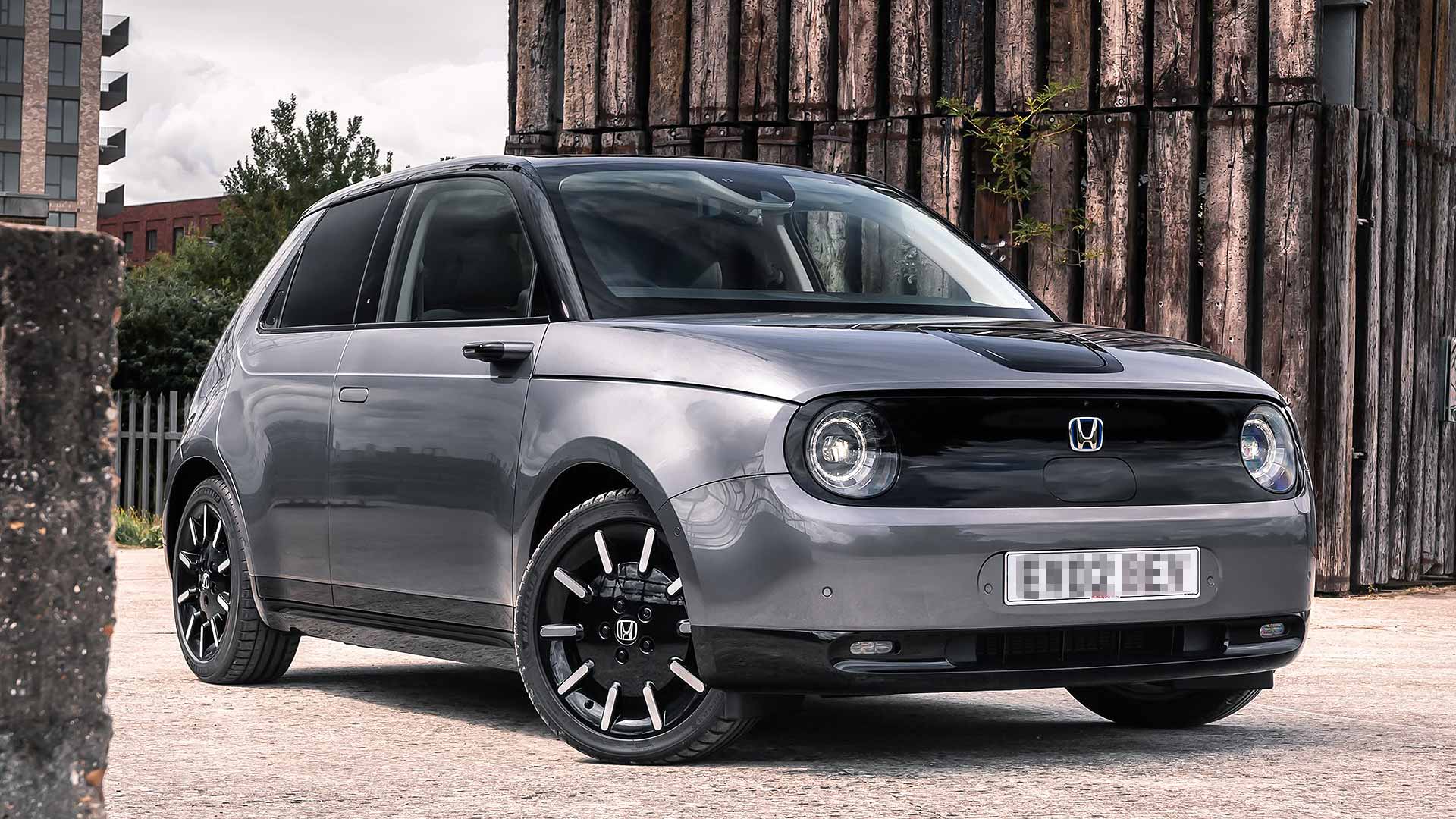 What sort of car is it?
The Honda e is an adorable compact electric car that's extremely stylish and cute. It has a clean look that blends modern and retro, and is guaranteed to turn heads out on the road – people will be convinced you're driving a forward-looking concept car fresh from a motor show turntable. It feels similarly futuristic inside, too…
Why is it so popular?
The little Honda e has been designed first and foremost for the city. It is easy to park, has an extremely tight turning circle, and its electric motor is very responsive for when the traffic lights turn green. The 136-mile range will also prove more than adequate for everyday urban driving.
The Honda e has an amazing interior dominated by colour display screens that stetch the full width of the dashboard. Door mirrors are replaced by twin rear-view monitors, the instruments are electronic and, on the central screen, owners can plug in games consoles or watch videos while they wait at charging points. Honda has even installed a 'fish tank' screensaver which, we promise, cannot be found on any other car…
What are the pricing options?
There are three pricing options available when leasing through the Motability Scheme:
Cars that cost less than your mobility allowance:
There are over 100 cars that cost less than your mobility allowance, giving you money back to spend as you wish. The amount you pay is fixed during your lease and the remainder is paid directly to you by the Department for Work and Pensions (DWP) or Veterans UK, depending on which mobility allowance you receive.
View less than your allowance cars
Cars that cost all of your mobility allowance:
There are almost 300 cars that cost the same as your allowance, which means you swap the whole of your weekly mobility allowance for the car of your choice. There is no Advance Payment on these models. These cars will display the words 'Total Mobility Allowance' on the specifications page for weekly rental amount on the Car Search tool.
View Total Mobility Allowance cars
Cars that cost all of your mobility allowance and have an Advance Payment:
You can increase your choice further by paying a one-off, non-refundable upfront payment which we call an Advance Payment. The Advance Payment covers the cost between your mobility allowance and the total cost of your lease.
View cars that have an Advance Payment
How the payments work?
Payments are deducted from your qualifying mobility allowance every four weeks, then paid directly to us by the Department for Work and Pensions (DWP) or Veterans UK. If you choose a car that costs less than your allowance, the remainder is paid directly to you by the DWP or Veterans UK.
All-inclusive leasing
No matter which car you choose, all come with our all-inclusive package of insurance, breakdown cover, servicing, tyres and glass repair and replacement.
Search the full range
If you'd like to join over 630,000 customers already enjoying the benefits of a worry-free lease package through the Scheme, start exploring the full range of cars available using our Car Search tool to narrow down your options.
Our price lists are updated every three months, so you can be assured you're getting the best prices from each manufacturer. The dates the new prices are published are:
1 January
1 April
1 July
1 October
Interested in joining the Scheme?
About the Scheme
The Motability Scheme offers an all-inclusive package. If you are in receipt of a qualifying mobility allowance you can use it to lease a car, scooter, powered wheelchair or Wheelchair Accessible Vehicle. The Scheme provides flexible and hassle-free access to a brand new, reliable vehicle of your choice. As well as a great choice of cars, we also provide a wide range of Wheelchair Accessible Vehicles, scooters and powered wheelchairs.
Eligibility
To join the Scheme, you must be in receipt of one of the following mobility allowances:
Enhanced Rate of the Mobility Component of Personal Independence Payment (PIP),
Higher Rate Mobility Component of Disability Living Allowance (DLA),
War Pensioners' Mobility Supplement (WPMS),
Armed Forces Independence Payment (AFIP).
Related Articles
What's the real cost of having an electric vehicle?
An easy charging solution for electric vehicle customers
Hybrid and Electric Vehicles, Pros and Cons