Edinburgh is one of the top cities to visit in the UK and it's clear to see why. With so much culture and so many things to do, there is always something for everyone regardless of ability. In this article, Simply Emma, a disability and travel blogger from a small town in Scotland shares some of the best places to visit in Edinburgh for accessibility.
The Scotch Whisky Experience
A trip to the Scottish capital wouldn't be complete without a visit to The Scotch Whisky Experience on the famous Royal Mile to learn about the national drink. This unique attraction is highly accessible with a range of features in place to make visits enjoyable for all. The multi-sensory tour begins with a fun whisky barrel ride that is wheelchair accessible and takes you on the journey of Scotch whisky production. You'll find step-free access into the building, a lift to all levels, accessible toilet, hearing loop system, printed information and more. To top it off, the staff are amazing with fantastic attitudes and disability awareness.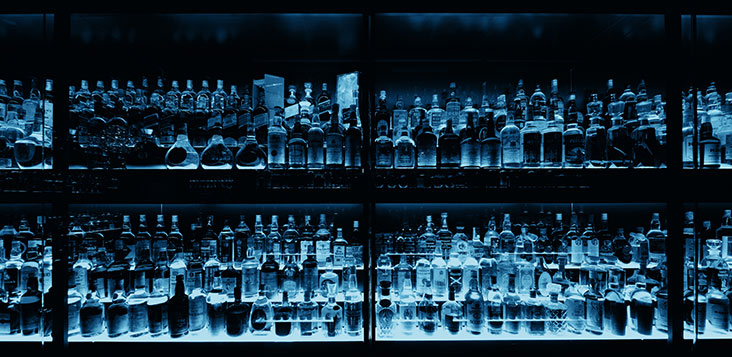 Edinburgh Castle
Edinburgh Castle is top of every visitor's list of things to do in Edinburgh so it would be a shame to miss out on experiencing this incredible historic castle. A real effort has been made to allow everyone regardless of ability to access the Castle and its grounds. The mobility car will take you from the entrance to the top of the castle and although the slopes and cobbles can be a challenge, it is possible for wheelchair users. There are also lifts, ramps, accessible toilets and helpful staff happy to assist. There are so many things to see as you explore the castle such as The Great Hall, Prisons of War, the Crown Jewels as well as the beautiful view of the city from Mons Meg.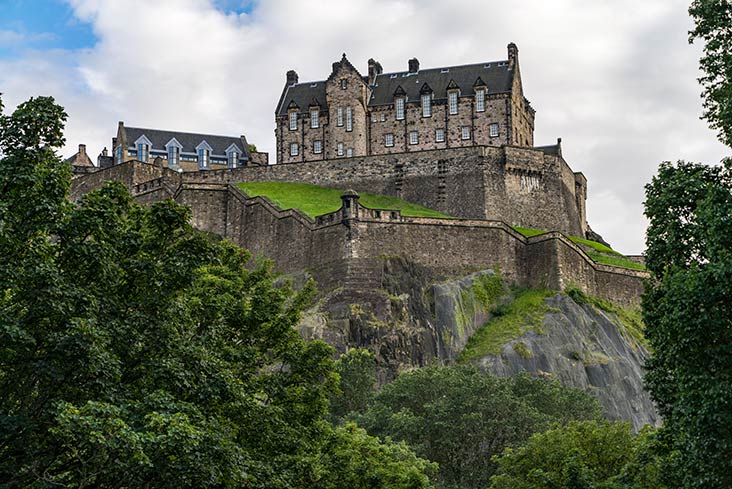 Edinburgh Bus Tours
If you're looking to cover many of the city's main points of interest in a quick and easy way, then I'd recommend Edinburgh Bus Tours to take you on a storytelling journey. You'll see Edinburgh Castle, Royal Mile, Palace of Holyroodhouse, Calton Hill and Grassmarket. Not only is it a great way to see lots of attractions easily, but it has excellent accessibility onboard to make your journey a comfortable one. Accessibility features include a ramp, two dedicated wheelchair spaces, and display screens showing live footage with subtitled commentary. Wheelchairs are held in place by the fantastic Quantum wheelchair securement system. This is a great safety feature to prevent wheelchair users from moving or tipping over while the bus is moving.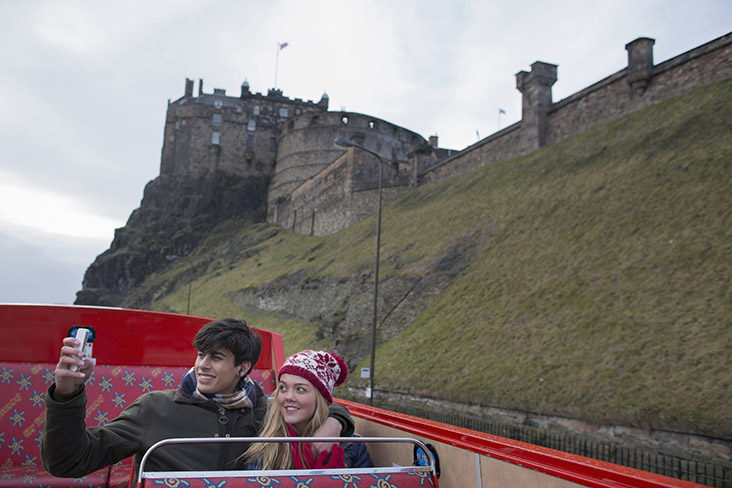 The Royal Botanic Garden Edinburgh
In the summer there's no better way to enjoy the sunshine than to visit one of the finest botanic gardens in the world, The Royal Botanic Garden Edinburgh. It's easy to lose track of time while rolling around this massive Garden and exploring the various features and buildings so make sure you give yourself plenty of time. It's a great place for kids as well as adults and has excellent accessibility such as clear signage, tarmacked paths, push-button automatic doors, level or ramped access and 11 accessible toilets.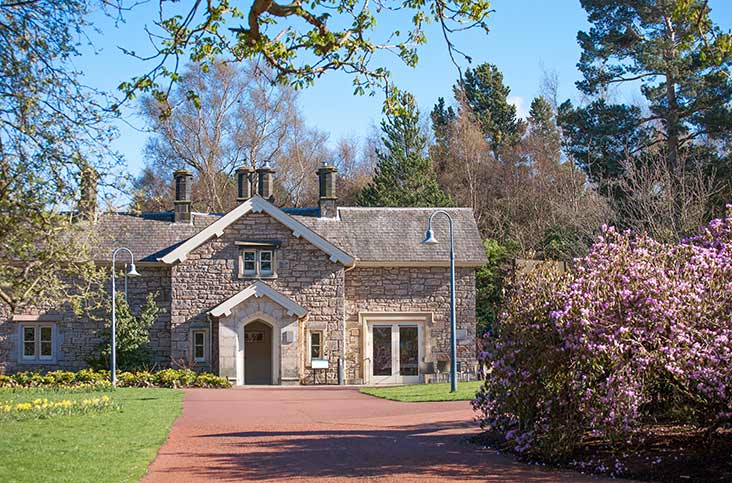 For more inspiration on days out and around the UK, see other Days out blogs
Find out how to download the brand-new edition of the Rough Guide to Accessible Britain
About the Motability Scheme
The Motability Scheme exists to give customers, their families and carers greater freedom to get out and do the day-to-day things they need and want to do, by enabling them to exchange all or part of their mobility allowance for leasing a car, scooter or powered wheelchair.
If you'd like us to send you more information about the Motability Scheme, request an information pack below or find out how to join.
Related articles
Helen Dolphin's visit to the Morgan Motor Company factory
6 Accessible days out in spring
7 free accessible things to do in the UK
Days out for foodies: The best accessible food and drink experiences in the UK