As the long days of summer draw to a close and the trees start shedding their leaves, drivers face a new set of challenges on the road. From glare and in-car condensation to fog, frost, and high winds, our guide to safe autumn driving will help you prepare for everything mother nature has to throw at you.
Driving in the dark
Autumn is the season when the clocks go back one hour, bringing shorter days and darker nights. If you haven't been behind the wheel in the dark for a little while, or you're worried about driving with less light, it's a good idea to do some short night drives so you adjust to it. This is particularly important if you have to make longer journeys.
Legally, you must use your lights at night. The way you use them is hugely important too. Turn dipped headlights on about an hour before sunset and keep them on an hour after sunrise to ensure you're always clearly visible to other road users. At night, you should use your full beam on unlit country roads to help you see the road layout more clearly, but if you encounter another vehicle, switch back to dipped beam straight away so that you don't dazzle them.
If you're learning to drive or feel uncomfortable driving after dark, getting experience of night-time driving can be extremely valuable. Most driving instructors offer evening lessons to give their pupils more confidence. And even if you've passed your test, you may have limited experience in night driving, so a good way to brush up your skills is to take a Pass Plus course, which covers night driving in one of its modules.
Driving in foggy weather
Damp weather and low temperatures are more likely to result in foggy conditions. While the general advice is not to drive in fog, this is not very helpful if fog develops when you're already on the road, or if you need to make a necessary journey.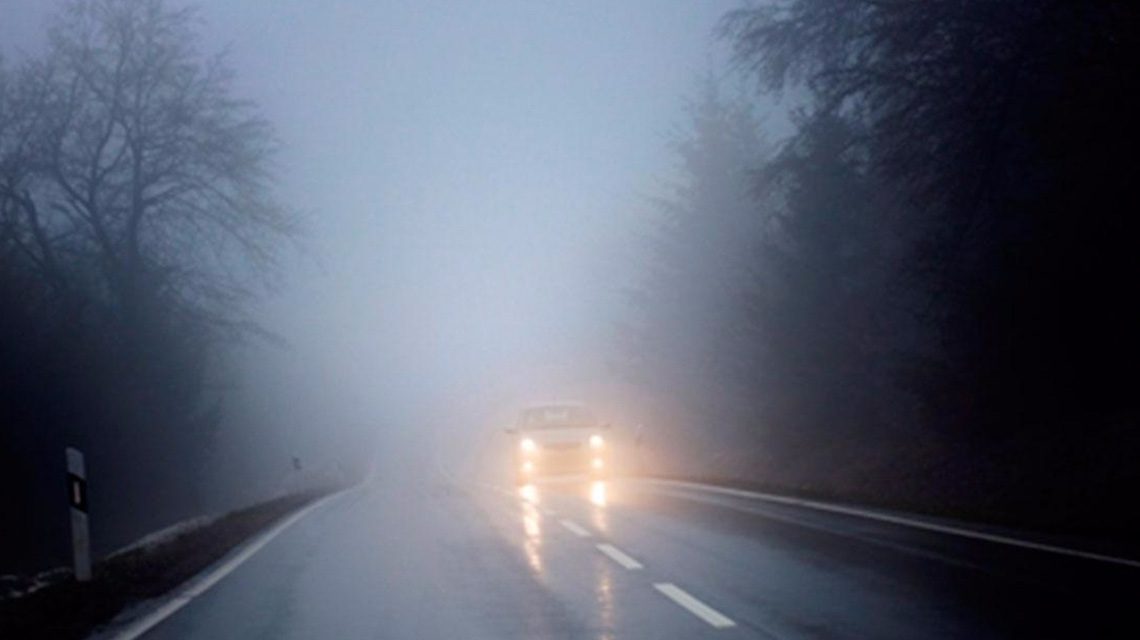 The first rule is to slow down, use caution, and switch on dipped lights and fog lights. Don't be tempted to turn on your full beam, though, as this will dazzle other road users and reflect a white wall of mist at you.
Fog is one of the most dangerous weather conditions, as an accident involving one car can quickly escalate to involve others if you are all driving too close. Leave a distance of at least three seconds between you and the car in front.
Junctions pose a particular hazard when driving in fog, as not only are you less able to see other cars approaching, but they may be unable to see you as well. Roll down your window and listen out for approaching traffic at junctions. Once you've determined it's safe to pull out, don't hesitate: drive decisively and minimise the amount of time you spend in the path of oncoming traffic.
If temperatures are particularly low, black ice may form. This happens when freezing fog settles on the road and poses a significant danger, as it's extremely hard to see and very slippery.
Finally, be sure to switch your fog lights off again when the fog clears, as leaving them on in clear conditions is irritating and confusing for other drivers – leaving you liable to a fine.
Driving during a storm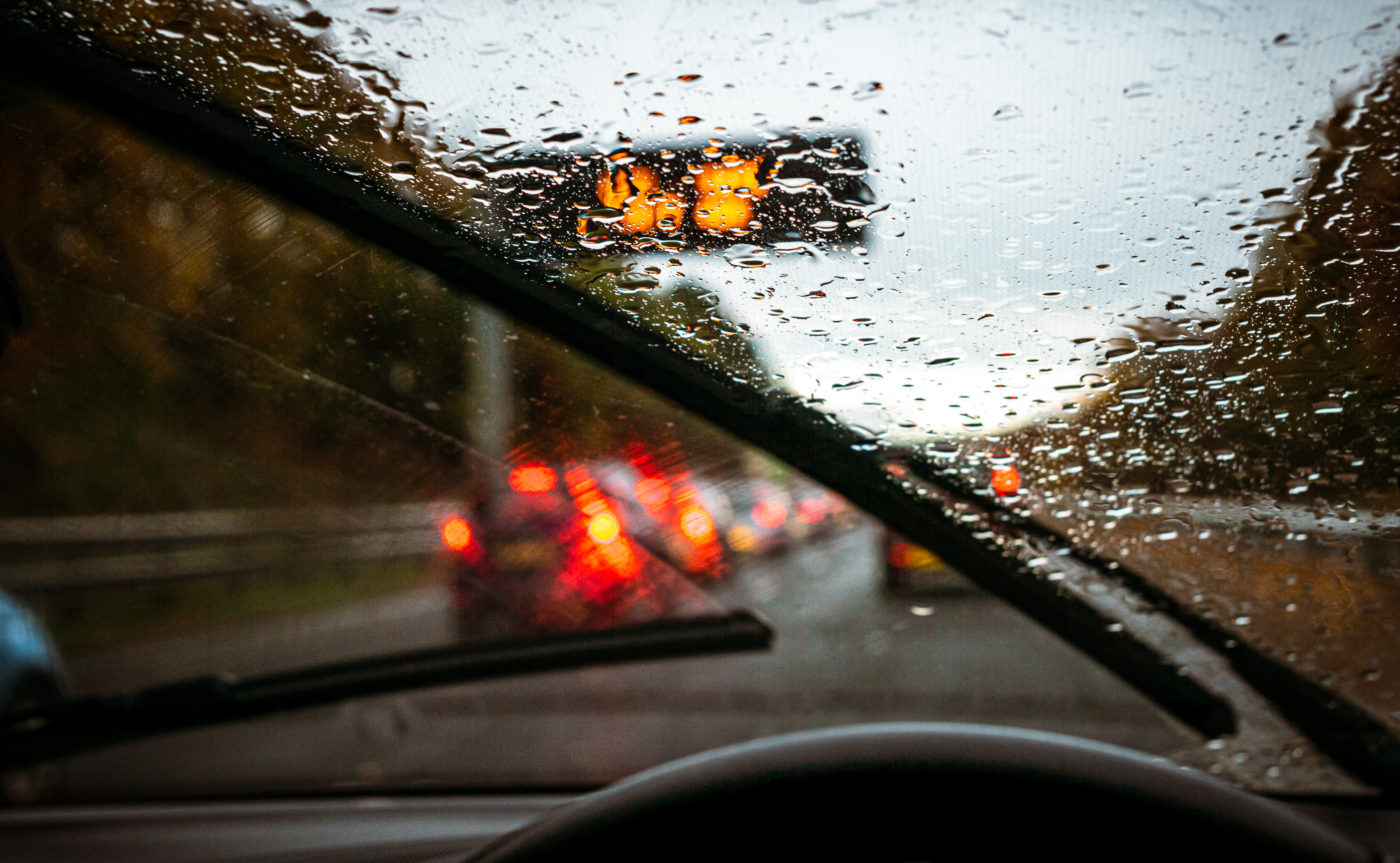 If the rain is heavy and there's flooding, beware of large puddles and standing water – they may be deeper than you think. If in doubt, turn back. If your car's engine cuts out after driving through deep water, don't attempt to restart it, as engine damage may occur. Instead, turn on your hazard warning lights and call for assistance from RAC Motability Assist.
Also, be aware of sudden winds on open roads and bridges. As gusts hit your car, you may be briefly nudged off course. Hold on tightly to the steering wheel and be prepared to correct your course to stay in lane. Be particularly careful when overtaking high-sided vehicles, too, because strong winds can make them unstable.
Dealing with glare when driving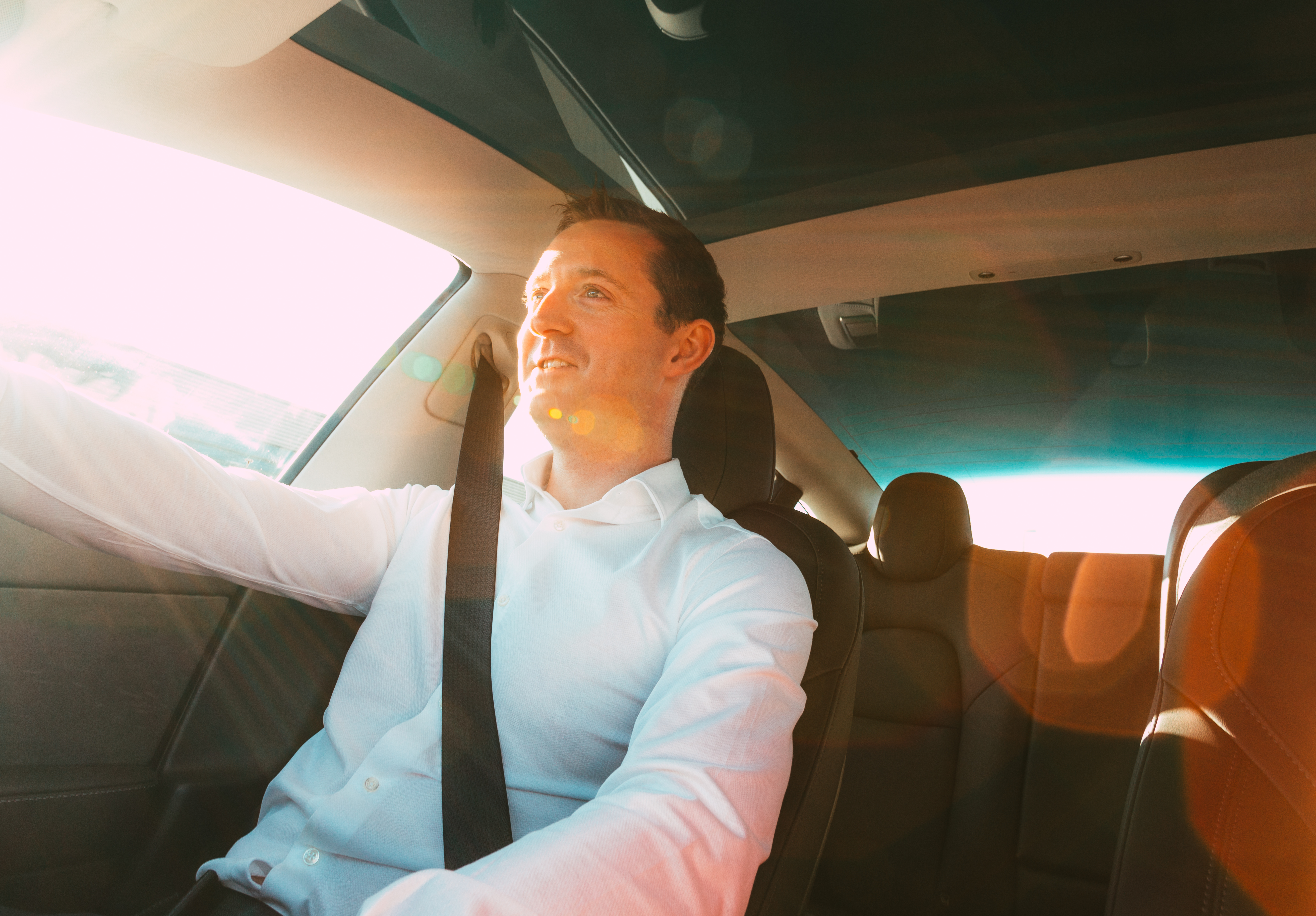 Be mindful of the low autumn sun and keep some sunglasses in your glovebox. Be ready to pull your car's sun visor down quickly, particularly in the early morning or late afternoon. Keeping your windscreen clean on the inside as well as the outside will also help.
Also, you might be unseen by other road users if you're driving out of the sun, so be alert and don't be shy about switching on your headlights. When driving at night, be careful not to look directly at the lights of an oncoming vehicle, as it can very easily impair your vision.
Being mindful of road conditions and hazards
If you're travelling past trees, be aware that fallen leaves in the autumn can hide potholes and road markings. So make sure you're driving carefully enough to handle anything unexpected. Also, leaves can make the road surface slippery, especially during wet weather. This means stopping distances will increase. Therefore, leave a bigger gap than usual between you and the vehicle in front.
There are also hazards you should be aware of when driving – at all times, but especially as the weather turns. For example, September marks the beginning of the school year and there may be more children around schools and surrounding areas, particularly towards the end of the school day (3 to 5pm). Youngsters, whether walking or cycling, won't always be easy to see if they're not wearing reflective clothing.  
You'll also want to be mindful of wildlife, especially if you drive in more rural areas, because animal behaviour can change in autumn. Rabbits, foxes and even badgers can run out, so be mindful while on the road, especially when it's dark.
10 tips for safe autumn driving
1) Basic car maintenance. It's a good idea to carry out regular checks on your car to make sure it's in tip-top condition and all the fluids (oil, anti-freeze/coolant, and screen wash) are topped up. You'll also want to make sure your tyres are in good condition and that your windscreen wipers are working correctly.
2) Slow down. The golden rule in any adverse weather is to reduce your speed (not suddenly though, because it may surprise drivers following you).
3) Be vigilant. Watch out for vulnerable road users such as cyclists and bikers, plus pedestrians, children playing, and animals. Take extra care when driving in residential areas, so you have time to react if someone does happen to step out in front of you.
4) Fog light familiarisation. When was the last time you used your fog lights? Do you know where the controls are and the difference between the settings? Take turns with a friend or member of your family to switch on your fog lights, and note which lights are illuminated at the front and back of your car.
5) Coping with condensation. Give yourself extra time on cold mornings to warm the car up and clear the windscreen and windows. Use the demister or air conditioning to dispel condensation from your windows before you drive off (but don't be tempted to leave your vehicle unattended). Also, try to ensure your windscreen and windows are clean at all times, because dirt and smears make them more susceptible to steaming up on the inside, which can increase glare.
6) Be prepared for first frosts. As we head towards winter, the nights get chillier, and the chances of frost increase. Do not be tempted to drive with frost on your windscreen and windows, because you'll have limited vision. Use an ice scraper and/or de-cider aerosol to clear the frosting, but do not be tempted to use boiling water to melt ice because it will crack or severely weaken your windscreen and windows.
7) Don't drive when tired. Getting behind the wheel when you're tired makes you a danger to yourself and other road users. So, if you start to feel drowsy, stop and take a break. If you're heading off on a long journey that involves driving through the night, make sure you schedule some rest stops at least every couple of hours and grab a strong coffee or caffeinated drink to help keep yourself alert.
8) Fill up and charge up. Make sure you have enough fuel or charge level before setting off on a journey in order to prevent an unnecessary breakdown, possibly leaving you stranded in the cold or a dangerous place waiting for assistance.
9) Get your eyes tested. Driving as daytime turns into night can be very tricky, as your eyes have to constantly adjust to the reducing light levels. This can be when motorists first realise they have an eyesight problem, as they struggle to see traffic signs properly when confronted with glare from oncoming vehicles and traffic lights. If you're experiencing problems with your vision, the best thing to do is get your eyes tested to make sure you're wearing the correct glasses for driving at night.
10) Carry emergency essentials. Every driver should be prepared in case of emergency. A torch is very useful if you suffer a breakdown at night and need to inspect your car's engine or change a tyre. In case you get stranded or need to wait for assistance, it's advisable to keep a blanket or warm clothing in the boot. It's also a good idea to keep your mobile charged and carry an ice scraper or de-icer to clear your windows if the temperature drops. If you do break down, find a safe and well-lit place to stop and leave your hazard warning lights on while you wait for help.
Support for Motability Scheme customers
If you break down while driving your Scheme car, you can be assured that your lease includes breakdown cover through RAC Motability Assist. Once you report a breakdown, the RAC will find a local patrol for you, and will send someone out to you as soon as possible.
You can also feel reassured by the fact that your Scheme lease includes tyre repair and replacement from Kwik Fit, if you spot any issues with your vehicle's tyres. They will help you resolve the issue so you can get back on the road as quickly and safely as possible.
About the Scheme
The Motability Scheme provides an affordable way for people with disabilities to lease a car, Wheelchair Accessible Vehicle (WAV), scooter or powered wheelchair in exchange for their mobility allowance. Insurance, breakdown assistance, servicing and maintenance are already arranged and included in the price you pay, so you can enjoy the freedom that comes with a worry-free lease.
Related articles
How to demist your car windows fast
Don't let anxiety keep you from driving
Car lights explained: when to use the different types of lights on a car