The list of accessible indoor sports for winter is endless — everything from accessible archery to inclusive basketball. And the places where you can find these activities are also very varied: public and private sector bodies, as well as charities, all run clubs and activities designed to keep disabled people active. The question is where do you begin if, like me, you have recently become a bit inactive when it comes to physical activity?
I thought the perfect place to start would be a free annual event offered by a local authority near where I live. The "Solihull Gets Active Games" is a free taster day filled with sports and activities for people with disabilities aged 16 and above. It's organised by Solihull Council and Everyone Active, which is part of Sports and Leisure Management Ltd.
I was pleased to discover the games were a few miles from where I live, at the North Solihull Sports Centre. Among the nearly 20 activities on offer were several that I had tried out before, like table tennis and tai chi, but also many that I hadn't, such as table cricket. There were others that I hadn't even heard of like kinball and boccia. Yes, there really was something for every disability. The only question was how much could I pack in the three hours that had been allotted to the Games. Here is a breakdown of the different sports I tried out.
Rowing
I arrived promptly at 11 am and started off on a classic piece of gym equipment: the rowing machine. As this piece of equipment can only be used sitting down, it seemed a good workout for someone like me, who can't stand very well.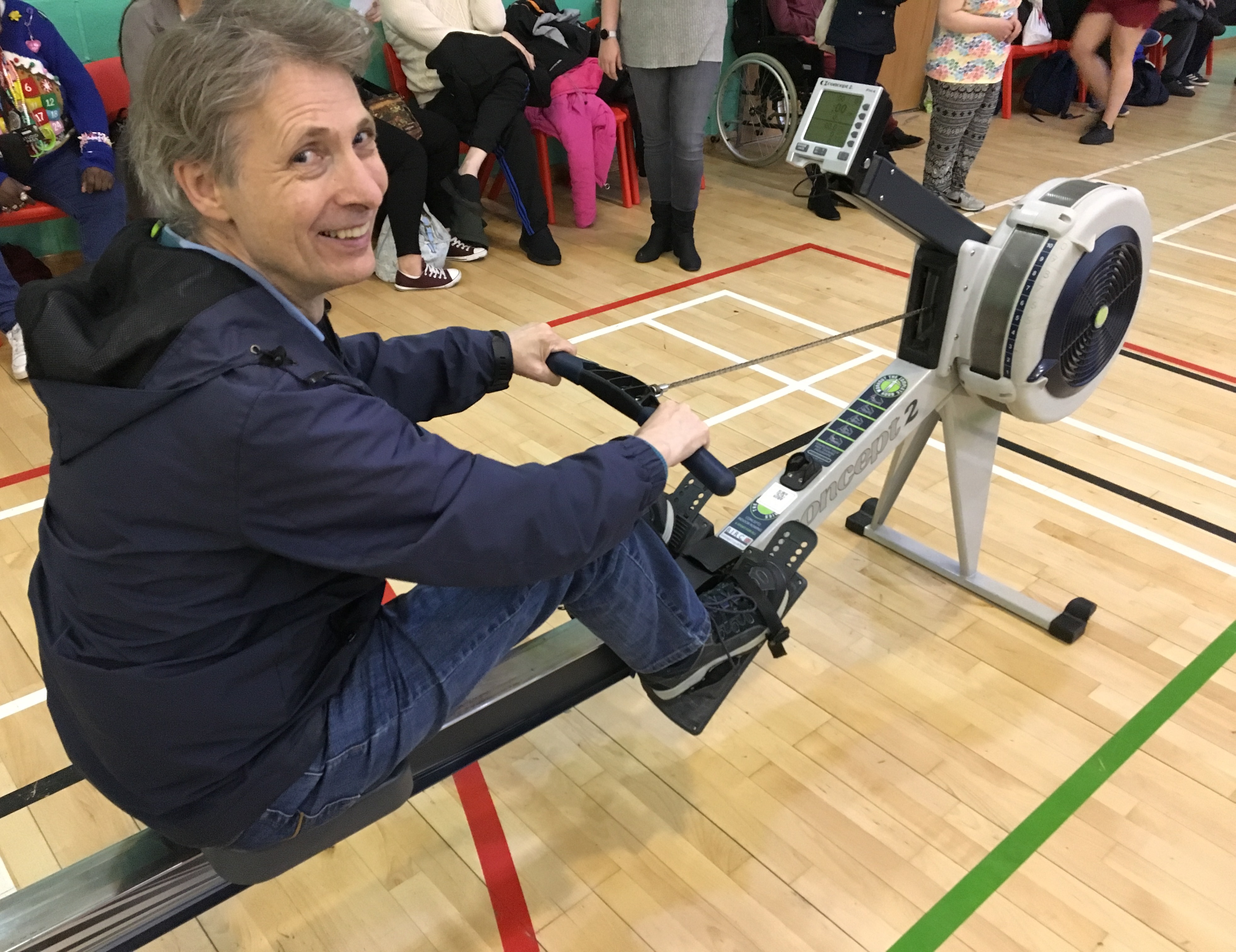 Archery
Another sport on offer that involved very little walking was archery. This was something I had never tried before, apart from childhood bows and arrows which isn't really the same thing at all. I gave archery all that I had and it was great fun — even though I never actually managed to hit the target.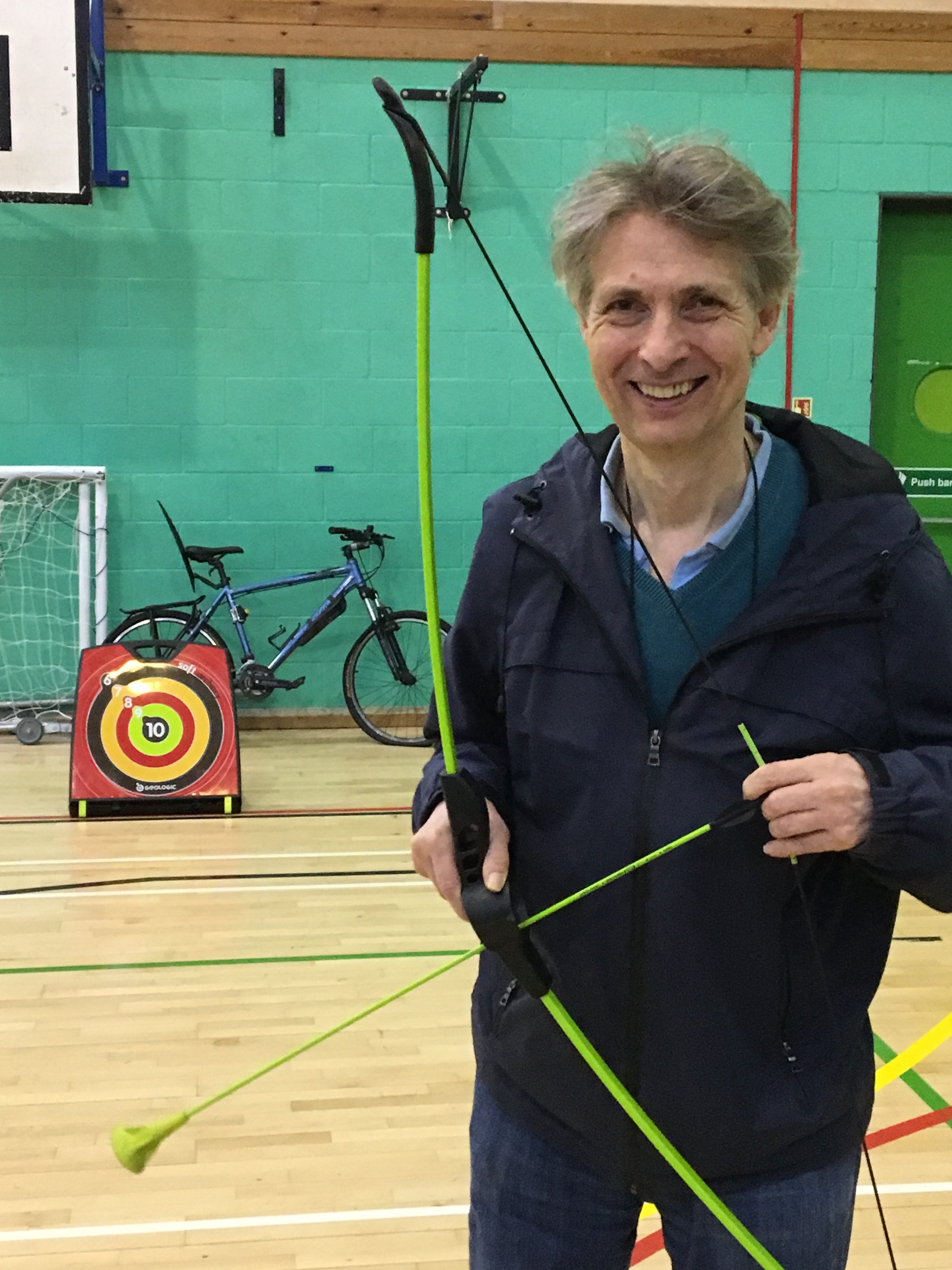 Table tennis
Table tennis is one of the most popular sports among people with disabilities and it is attracting an increasing number of players worldwide. It is one of the traditional Paralympic sports and has one of the largest followings. Unsurprisingly, table tennis proved very popular on the day although I felt it was perhaps not the best sport for someone like me with limited leg power.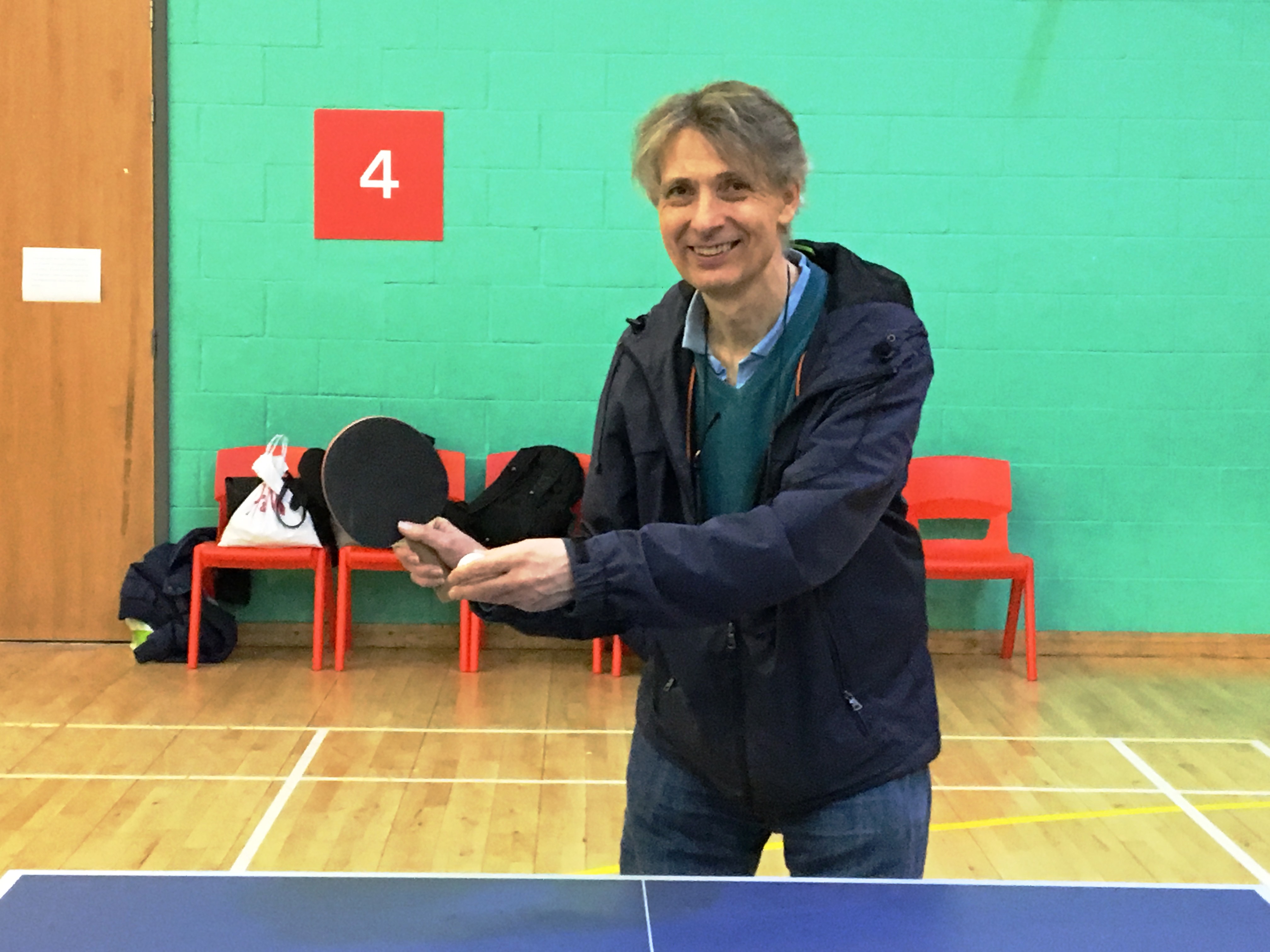 Boccia
One sport that did seem to be tailor-made for me, and another Paralympics favourite, is boccia. It is a precision ball sport, similar to bowls. Boccia became a Paralympic sport in 1948 and by 2008 it was being played in more than 50 countries worldwide. Boccia is one of a few Paralympic sports that have no counterpart in the Olympic programme. For this reason, it was a perfect choice for the Solihull Gets Active Games. What made it even better was to discover that Boccia is always played sitting down — my kind of sport.
Football
The last sport I wanted to look at was inclusive football. Based on the idea that 'the beautiful game' should be accessible to as many people as possible, inclusive football has grown a lot all over the UK over recent years. Across the country, there are now dedicated sessions available for individuals with a range of disabilities with each version being based on the disability of those playing. Sadly, I didn't really have the leg power left to take part in any sort of football, although I intend to attend Solihull Gets Active and hope to give it my best shot.
Don't think disability, think accessibility
I suppose what I learned most of all from the Solihull Gets Active day is that if you have a disability you don't have to give up on sport — far from it. Find out if there is an accessible version of the sport you enjoy and, if so, get involved. The other thing I learned is that winter is actually a good time to take up exercise if, like me, you have found yourself doing progressively less exercise after becoming disabled with illnesses like MS.
A lot of winter sport is likely to be indoors which is a more controlled environment. This means it's a better place to start exercising than the great outdoors which you can save for spring and summer when the weather is better.
For more details of organisations that help disabled people access sports check out the following:
Accessible Countryside for Everyone
---
Related articles
6 accessible outdoor activities in the UK
A guide to cycling with a disability