Dashcams have really evolved in recent years and for many, they are a useful accessory to fit in their car. Where initially they were a simple camera fitted in your windscreen to record as you drive, today a dashcam is a piece of technology that can monitor a car when it is parked, link directly to your smartphone (like a smart doorbell at home) and give you greater peace of mind.
Keep reading to find out how dashcams work, why people get them, and things to consider if you're thinking of fitting a dashcam in your Motability Scheme vehicle.
---
What is a dashcam?
A dashcam is a small device that looks a bit like a portable sat nav. A basic dashcam is a video camera with transferable or built-in storage media that constantly records footage of the road ahead while driving.
How do they work?
They are usually installed on your dashboard, windscreen or rear-view mirror and the camera's lens will capture everything that it is pointed at through the windscreen. It's useful to know that dashcams record on a loop, so that you don't wind up with masses of footage.
This means that when the device's storage gets full, it starts videoing over the earliest material. Remember to stop the dashcam recording after an accident so that you don't accidentally record over the relevant footage.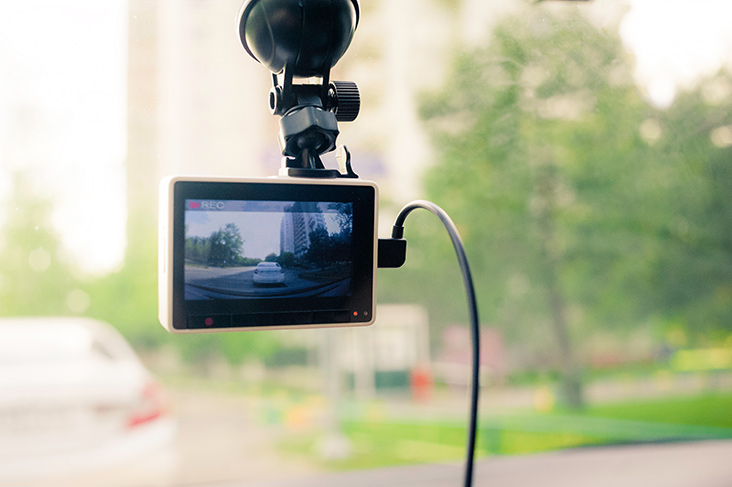 Why fit a dashcam?
The main reason is to record events as you drive so that you have evidence if something happens such as being involved in an accident. This can be very useful for both the authorities and your insurance company to provide peace of mind should something happen. Some insurance companies will also give you a discount on your premiums if one is fitted. But if you're a Motability Scheme customer, you don't have to worry about that since your lease comes with Direct Line Motability (DLM) insurance included. 
In these days of social media, a dashcam can also be extremely useful to provide evidence should there be a dispute with another road user or a possible driving offence. It's not all about protecting yourself though, a dashcam can also be used to record your journey, perhaps through a beautiful part of the country or on your favourite road.
Fitting a dashcam to a Motability Scheme car?
If you are a Motability Scheme customer and are considering fitting a dashcam to your Scheme car, here is what you need to know:
The dashcam must be plug-in type and not hard-wired into the vehicle
It must be attached in such a way as to not cause damage to the vehicle (e.g. fixed by suckers and not permanently attached to the dashboard)
Any associated costs must be covered by you (including the purchase of the dashcam and any fitting/removal costs)
How is a dashcam fitted?
Most dashcams can be fitted easily using suction cups to attach to the windscreen or the top of your dashboard. Some also clip onto the rearview mirror while others can replace the mirror entirely and provide a video within the mirror housing.
Most will record to an SD card so you can copy the footage to a computer or link to an app on your smartphone. Alternatively, you can use an app on your phone when it is mounted in a suitable holder, but these tend to not be as reliable as a physical dashcam.
Do any cars come with built-in dashcams?
Yes, but not very many. Because most cars today are fitted with cameras for parking and driver assistance systems, some also use these cameras to record what is happening around the car. This could be while driving or while the car is parked, often proving very useful when someone bumps your car in the supermarket car park.
What can the latest dashcams do?
The majority of dashcams are straightforward, but there are some that come with advanced features. The latest models feature up to 4K resolution which means high-quality images that provide clear evidence of an incident. This can take away any doubt as to who is responsible, removing some of the related stress and giving you a quick and easy solution to provide to your insurance company. Recordings can be saved on an SD card on the device, sent to your smartphone or uploaded to a remote storage service.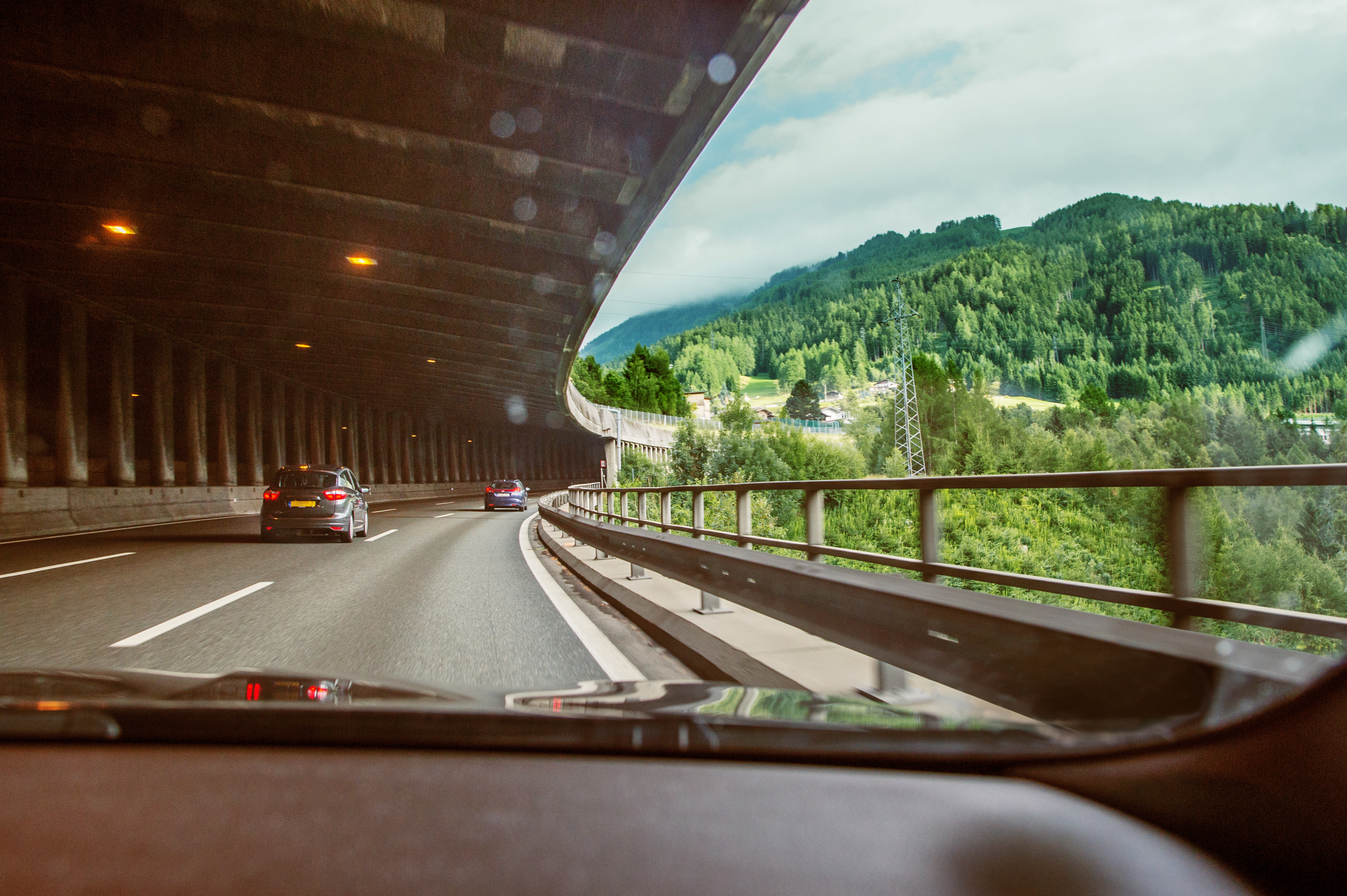 Some dashcams can even alert the emergency services or a preferred contact, monitor your car while you are parked and record a memorable road trip or location you might want to show your friends. Others feature night vision which can show you what is on the road ahead in the darkness that our eyes might not be able to see. You can also link many models to a rear-view camera so you can use the dashcam screen for reversing and parking
There are also dashcams that have things like speed sensors, GPS logging and dual cameras. Speed sensors can be advantageous if you want to know how fast your car was going at a specific point in time and GPS logging is a valuable feature if you want to work out the location of your car after an incident. A dual-camera dashcam has two lenses; one facing outwards and the other recording the car's cabin.
How much does a dashcam cost?
Prices for dashcams have come down considerably in recent years and at the same time, the technology has massively improved. Today they can range from £50-£500 and an app on your smartphone can be even less. Expect to pay around £150-£200 for a good model with lots of features from brands like Garmin,  Nextbase or Road Angel.
What the law says about dashcams
It is vital that you consider where you place your dashcam before you drive away. This is because The Highway Code states that "windscreens and windows must be kept clean and free from obstructions to vision". Having a dashcam positioned in the wrong area of your vehicle's windscreen can constitute an obstruction, and you could receive a fine.
What's more, any footage recorded on the illegally positioned dashcam might be declared inadmissible in a court of law. Therefore, a dashcam should be situated behind your rear-view mirror. This ensures it is in the middle of the windscreen, but not in your line of sight. It also means the dashcam will video both lanes of the road as well as any signage on each side.
What about a dashcam app?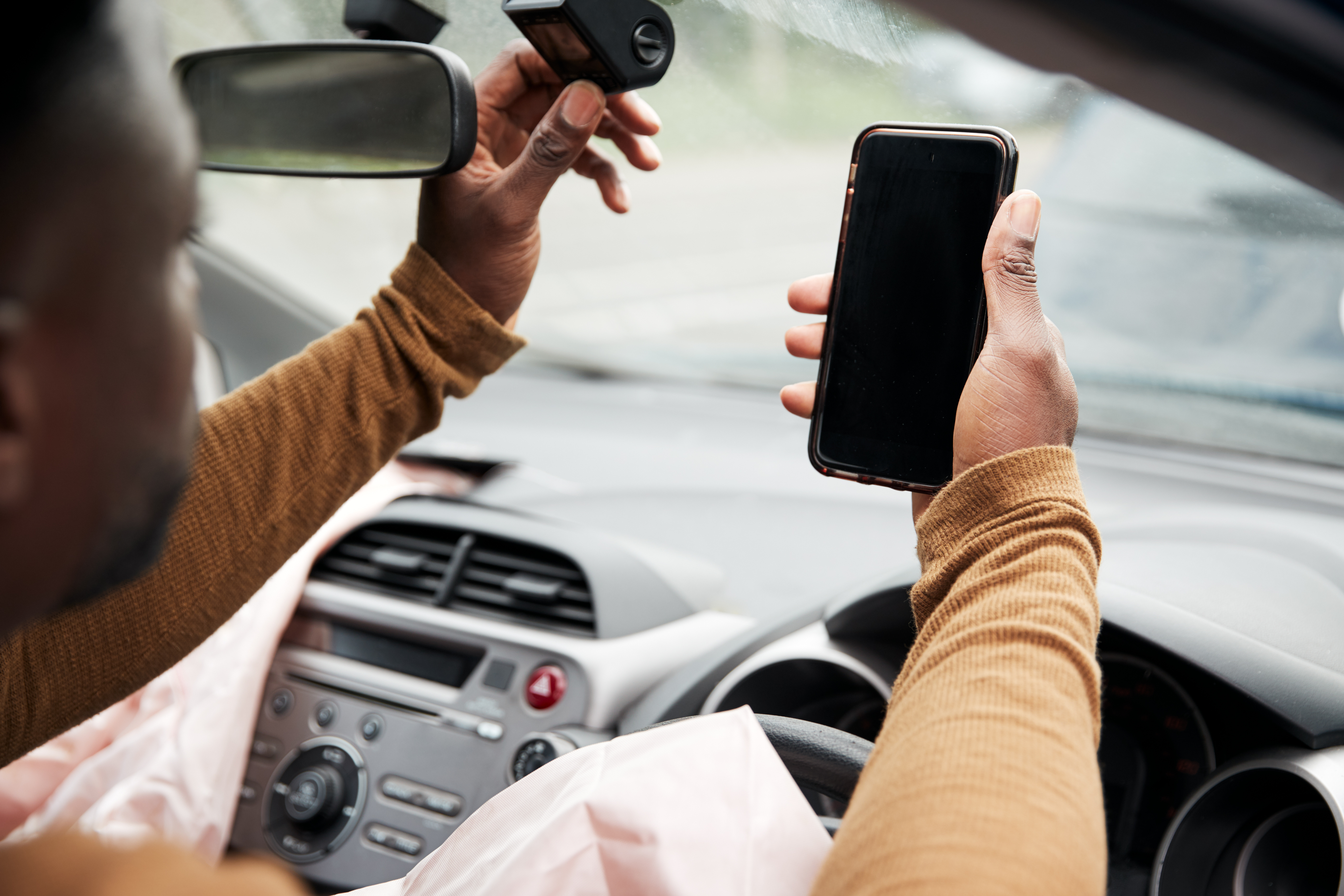 There are lots of apps available that turn your smartphone into a dashcam. These vary in functionality and aren't as high-resolution as a proper dashcam. They are often integrated with other apps in your phone so they can record exact location, speed and other information.
With so many choices, it could be confusing deciding which dashcam to fit, but the simple rule is to decide what you need it for and then either choose a model that suits you or ask your preferred retailer for more advice.
---
More on what's included in your 3 year car lease package
---
The Motability Scheme enables disabled people and their families to access a brand-new car, Wheelchair Accessible Vehicle (WAV), scooter or powered wheelchair, by exchanging their mobility allowance to lease the vehicle of their choice. Find out more:
---
Related articles
Our insurance provider is changing – what this means for you
Lane departure warning, driver alert systems and reversing cameras explained