While many drivers in the market for a new car would love to get an electric or hybrid vehicle, many believe it is out of their budget. However, the cost of getting and running an electric car can be much lower than most people think. In this article, we'll help you make your leasing decision by comparing the true cost of running and maintaining an electric or hybrid car. 
Different types of electric vehicles (EV) and how much they cost: electric vs plug-in vs hybrid cars 
Electric vehicles (EVs) have been around for well over a decade, with more and more electric and hybrid cars hitting the roads in the last few years. Today, many car manufacturers have electric options, and while more choice is great, potential EV owners need to be informed before making a decision, starting with which type of EV is best to suit their usage and budget.
There are three main types of cars with electric motors: 
Battery electric vehicles: have no petrol or diesel engine at all and must be charged using an electric vehicle charging station or at-home charger.
Plug-in hybrids: that can be charged at a charge point (but do have a standard combustion engine that can be used as well).
Hybrid vehicles: use an electric motor alongside a combustion engine – however, this vehicle cannot be charged externally.
While lots of EVs share similar technology, each type of vehicle has different qualities and financial advantages.
Hybrid cars (HEVs) are more economical than petrol or diesel cars, particularly for those taking lots of shorter trips. There is no need to plug them in to charge. They are a great city run-around car, but are less economical when driving on motorways because they use fuel to reach higher speeds. While Motability Scheme users are exempt from road tax, other hybrid drivers will be liable to pay this.
Plug-in cars (PHEVs) are great in the city, especially thanks to their zero-emissions electric motor, meaning they produce no CO2. But plug-in vehicle drivers will need charging facilities, either at home or on the roadside. These cars benefit from road tax discounts, so anyone considering purchasing or leasing their own outside of the Motability Scheme will enjoy cheaper road tax.>
Battery electric vehicles (BEVs) are less expensive to run, as they don't use combustion engines at all. You only need to pay for the electricity used to charge your electric vehicle and there is no road tax.
Watch our guide to the different hybrid and electric vehicle types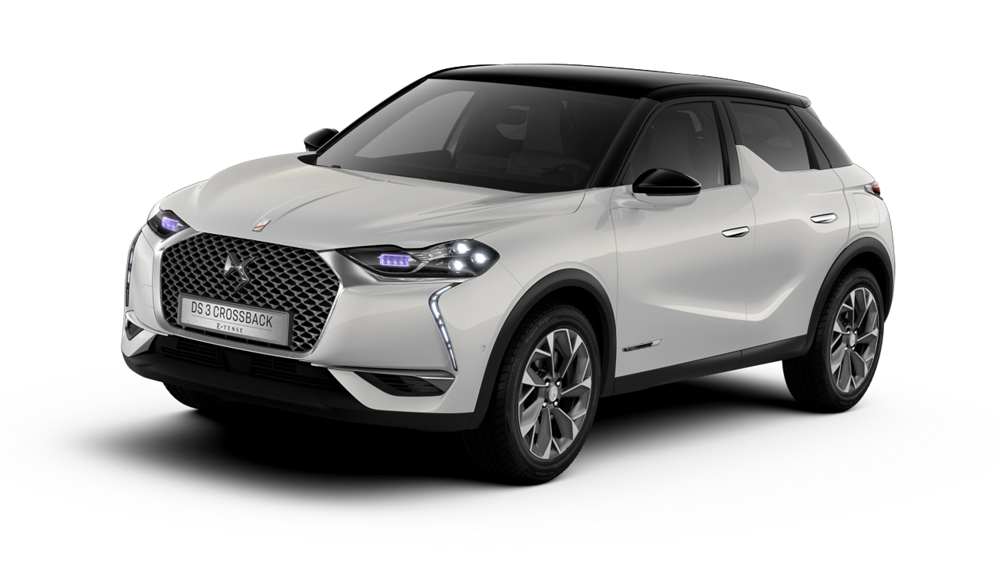 The real costs of getting, charging and running an electric car
Buying or leasing an EV
The cost of buying an EV car outright is currently more than buying a petrol-fuelled equivalent. However, leasing an EV is a much cheaper option, making the cost of electric vehicles accessible to many drivers. The added benefit of leasing is that it allows you to keep up with fast-moving technology by upgrading your car as new versions come through.
The Motability Scheme helps disabled people enjoy the freedom of using a vehicle by exchanging their qualifying mobility allowance to lease a brand new car. The Scheme offers a selection of electric and hybrid vehicles, across a range of sizes and brands. 
Use our Car Search tool to view the full list.
Set-up costs
The main cost involved in getting an EV is the installation of an at-home charging point which allows users to charge the vehicle conveniently. The cost of installation can range from between £400 and £1500 depending on the type and speed of charging required (as of January 2022). However, Motability Scheme customers are able to get a home charger installed at no additional cost when leasing their first fully electric car. You can learn more about the support that the Scheme offers to new EV customers here.
The Motability Scheme's free home charge point installation does not apply to customers opting for a plug-in hybrid, so drivers will need to consider the additional cost of home charger installation or on-street charging. Charging cables for public charge points are cheaper, but they still cost a few hundred pounds. 
Charging costs 
Charging costs for electric vehicles vary depending on the size of the battery, the strength of the charger and how long it takes to reach full charge, as well as where you charge the car (at home or at a public charging station, many of which are free to use when located in supermarket or shopping centre car parks, for example). As of January 2022, it can cost between £7 and £15 to fully charge your EV. For most electric cars, this will provide around 150-200 miles of driving – making them much more cost-effective than filling up a tank of petrol or diesel.
Ultimately, the key thing to know is that charging a car with electricity it is far cheaper than filling up diesel or petrol, as the cost to fill a standard car with petrol varies both by the size of the car's fuel tank and the cost of fuel at that time. Most cars have 45-70 litre capacity fuel tanks, which means filling up at a petrol station could cost from £65 and £101.50 (based on fuel prices in January 2022). That's over six times the cost of electric vehicle charging.
Maintenance costs
With no oil to change and fewer mechanical parts such as clutches or gears that get worn down over time, electric vehicles can be much cheaper to maintain. The core maintenance cost for EVs is likely to be the battery, which would need to be replaced every 10 years or 100,000 miles. However, Motability Scheme customers get a brand new vehicle every three years, so this need not be a factor in choosing an electric vehicle. Plus, maintenance is included as part of your worry-free lease, so if something does go wrong, your dedicated dealer will be on hand to help. 
EVs and road tax
Motability Scheme customers don't have to pay road tax as it is already included as part of their worry-free motoring package. However, other drivers considering getting an electric vehicle will need to consider the cost of road tax when budgeting for a new car. Road tax, or Vehicle Excise Duty (VED), is calculated based on the CO2 tailpipe emissions from the vehicle. As some electric cars have fewer or no CO2 emissions, road tax discounts are in place in the UK.
Battery electric vehicles – because they are full-electric, owners do not pay any road tax.
Plug-in and hybrid cars – road tax cost varies between the first year and following years, costing up to £150 per year.
A premium rate of up to £335 needs to be paid for cars worth £40,000 or more, depending on their CO2 emissions (figures correct as of January 2022). Again, Motability Scheme users are also exempt from this tax, thanks to their all-inclusive lease.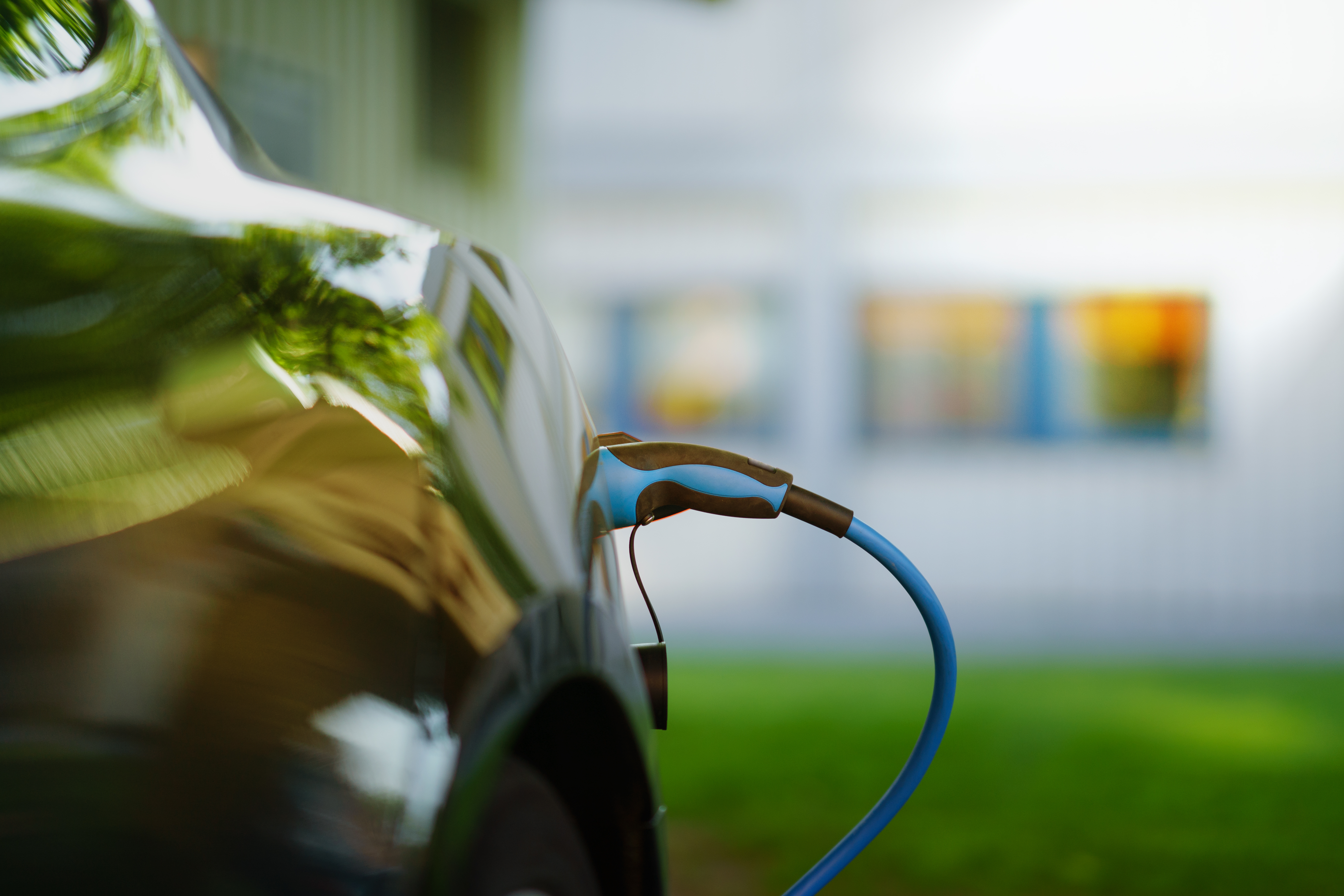 What else do I need to consider when choosing an EV?
For people with reduced mobility, there are some important considerations when thinking about going electric – particularly when it comes to private and public infrastructure. One important thing to think about is that charging cables are often quite heavy, and they also need to be plugged in – sometimes at both ends.
Home charging stations can include a simpler pull cable system; the placement of the charge point is critical to ensuring wheelchair users can operate it. Access to public charging stations can sometimes be a challenge if they don't sit near disabled parking spaces or are on a pavement without a drop kerb.
Read our guide to charging an electric car when out and about
Take a look at our simple EV guide to find out whether an electric car is right for you
So what are the true costs of running an EV?
Compared to petrol and diesel-powered vehicles, EVs are certainly cheaper to use and maintain.
While Motability Scheme customers leasing a fully electric car get their home charge point installed for free, other customers will have to cover the initial cost of a home charging station. However, as EVs become more common and the electric charging infrastructure improves, people will be able to drive an electric car without installing their own home charge point.
The Motability Scheme allows you to exchange all or part of your mobility allowance for leasing a car, scooter or powered wheelchair. For more information about joining the Scheme and possibly leasing one of the vehicles in this article, use our eligibility checker and request a free information pack.
Costs are subject to change and are taken as averages true at the time of writing (January 2022). 
---
Related articles
Electric cars: how to speak the language
Driving an electric car: what our customers say
Electric cars available on the Motability Scheme