While aeroplane travel has become more and more popular, even for relatively short journeys, there are still a lot of people who prefer to drive to holiday destinations—and there are a lot of advantages for those who do! It can certainly be a useful option for those who drive Wheelchair Accessible Vehicles (WAVs) or anyone that needs to travel with equipment, such as mobility aids that are used to help them get around.
As a Motability Scheme customer, you are able to take your car abroad within the European Union and to Iceland, Norway, Switzerland and Liechtenstein. All Scheme customers need to take a VE103 (Vehicle on Hire) form when travelling to foreign countries in a Motability Scheme car as it proves that you are allowed to take the car abroad and will cover you for 12 months. You can get this from RAC Motability Assist and must notify the special RAC Motability Assist foreign travel line on 0800 73 133 10 at least three weeks before you intend to travel.
Even with the comfort of being able to take your own car abroad, driving in other countries can be a challenge. There are different rules and different attitudes, not to mention the "driving on the wrong side of the road" issue! To help you understand more about driving abroad, we asked teams from our Scheme partners at Kwik Fit, the RAC, and RSA Motability for their top tips on driving in other countries.
From the team at RSA Motability
As a Motability Scheme customer, insurance through RSA Motability is included in your 3-year lease package. Your insurance cover allows you to take your car abroad within the European Union (EU) and to Iceland, Norway, Switzerland and Liechtenstein free of charge for up to 90 days in any 12-month period. Make sure that you take your Certificate of Motor Insurance with you when you travel, which you would have received upon delivery of your car.
In the event of a crash
If you are involved in an accident with another party, ask them for a Constat Amiable, which is how you can exchange details at the scene.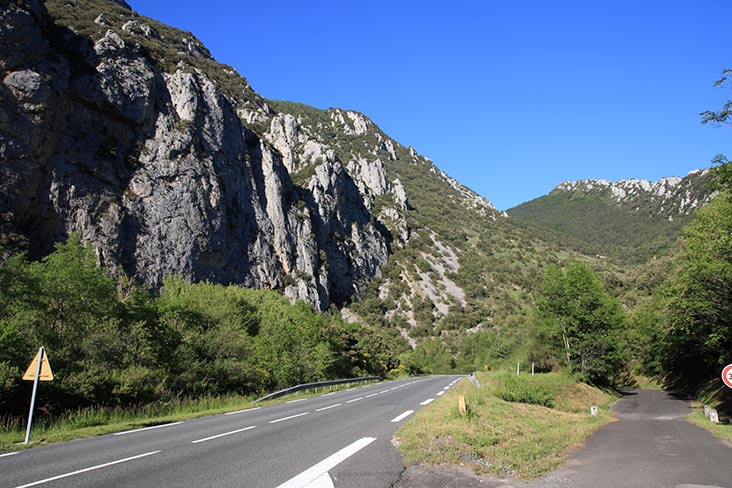 If you have an accident with a lorry, make sure that you obtain the front registration number as they will have a different registration on the front and back. The front registration enables RSA Motability to locate the company's insurers.
If you feel safe to do so, take pictures of the road layout and the other driver's registration if possible. This allows the insurer to tell which country the driver is from and helps them to locate their insurers much faster.
You can visit www.motability.rsagroup.co.uk or call RSAM on 0300 037 3737 (or +44 (0)151 240 2894 if you're calling from abroad) for more information or if you need to make an insurance claim.
'Weather-permitting' speed limits on French roads
In France, the speed limit on motorways automatically changes depending on the weather. When it rains or snows, the speed limit for freeways changes from 130 km/h to 110 km/h; from 110km/h to 100km/h on dual carriageways; and from 90 km/h to 80 km/h on rural roads. When visibility is less than 50 metres due to fog, the speed limit on all French roads drops to 50 km/h.
From the team at Kwik Fit
If you need to replace your tyres whilst travelling abroad, you can contact the Kwik Fit Tyreline on 0330 123 1531 for advice. Whether home or abroad, your worry-free package includes tyre repair or replacement, for tyres that are stolen, vandalised or worn through normal use, so remember to keep the receipt if you have to buy tyres and contact Kwik Fit on your return as you may be entitled to a refund.
More on what's included in your Motability Scheme lease
Headlamp adjusters
Since most of Europe drives on the right, you will need to install headlamp beam converters to your headlights so that you do not dazzle oncoming traffic. Failure to do so can result in an on the spot fine, so make this a priority!
From the team at the RAC
It is a good idea to get breakdown cover for foreign travel, otherwise you will be responsible for any recovery charges. Breakdown cover is included in your Motability Scheme lease package so you will be offered RAC European Breakdown Cover at no extra cost when you request your VE103. Discuss your breakdown cover with the RAC before you travel, by calling their travel line on 0800 731 3310.
Crit'Air
If you are planning on driving into a French city, check if it is participating in the 'Crit'Air' emissions control scheme. Originally started in Paris, the scheme requires all vehicles travelling into city centres in specific cities to display a sticker that is coloured according to the vehicle's Euro emissions standard.
UK drivers need to apply for one of these stickers well before they travel abroad (up to six weeks in advance) to ensure they are covered. On days of high pollution, cities can choose to limit vehicle access only to cars that meet certain emissions standards.
Breakdown kit
Pack a dedicated kit, or buy one online, that has everything you need should you break down while abroad. Again, different countries have different requirements, so check before you travel.
Driving Permit
Finally, check that the country where you are driving doesn't require you to carry an International Driving Permit. If it does, you need to factor in time applying for one of these before you leave.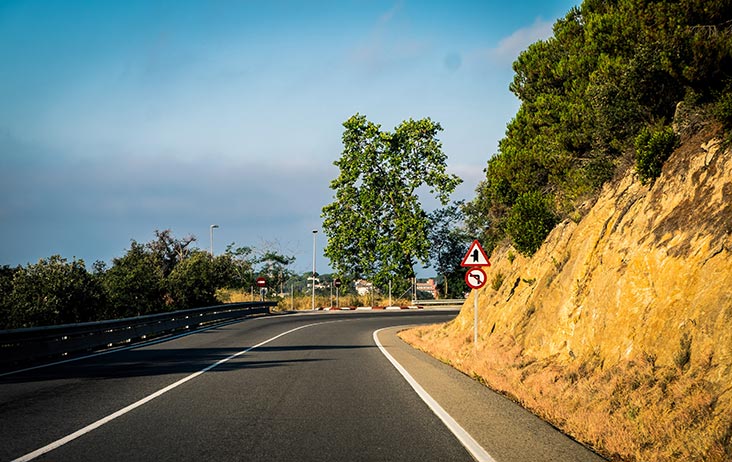 Rules of thumb
These tips are all very important and should help you prepare for driving abroad, but there are some more general things to always think about too. The big thing to remember is to do some research on the countries you will be driving through. The idea here is to get a broad idea of road rules such as give way markings, traffic light rules and the like. For example, while it's good to know you have to carry a warning triangle, it is also important to know when you are allowed to pull out of a junction.
It is also very important to remember that traffic laws can change over time, so having driven somewhere five years ago may not qualify you to do so now without some homework. And as mentioned above, for Motability Scheme customers, it is critical you take your VE103 certificate which proves you are allowed to take the vehicle abroad.
About the Motability Scheme
The Motability Scheme enables disabled people to get mobile by exchanging their mobility allowance (such as the Enhanced Rate of the Mobility Component of Personal Independence Payment or the Higher Rate Mobility Component of the Disability Living Allowance) to lease a new vehicle. You can choose from a huge range of cars, scooters, powered wheelchairs or Wheelchair Accessible Vehicles, all of which come with our fully inclusive lease package, so you can get on the road and enjoy everyday freedom: it's simple, affordable, and reliable. If you'd like us to send you more information about the Motability Scheme, request an information pack below.
To access the above when you're driving abroad, as well as all of the other perks available for customers, why not look into joining the Motability Scheme?
---
Related articles
The world's most accessible places to visit
European adventures: Six of the best accessible trips
Driving in France when you are a wheelchair-user